Accueil

/

QUEENS OF METAL : L'actualité de février 2021
QUEENS OF METAL : L'actualité de février 2021
ODC : NOUVEAU LINE-UP
Le groupe parisien ODC qui nous avait convaincu avec l'excellent EP "Ending The Boredom" (2019) a présenté son nouveau line-up.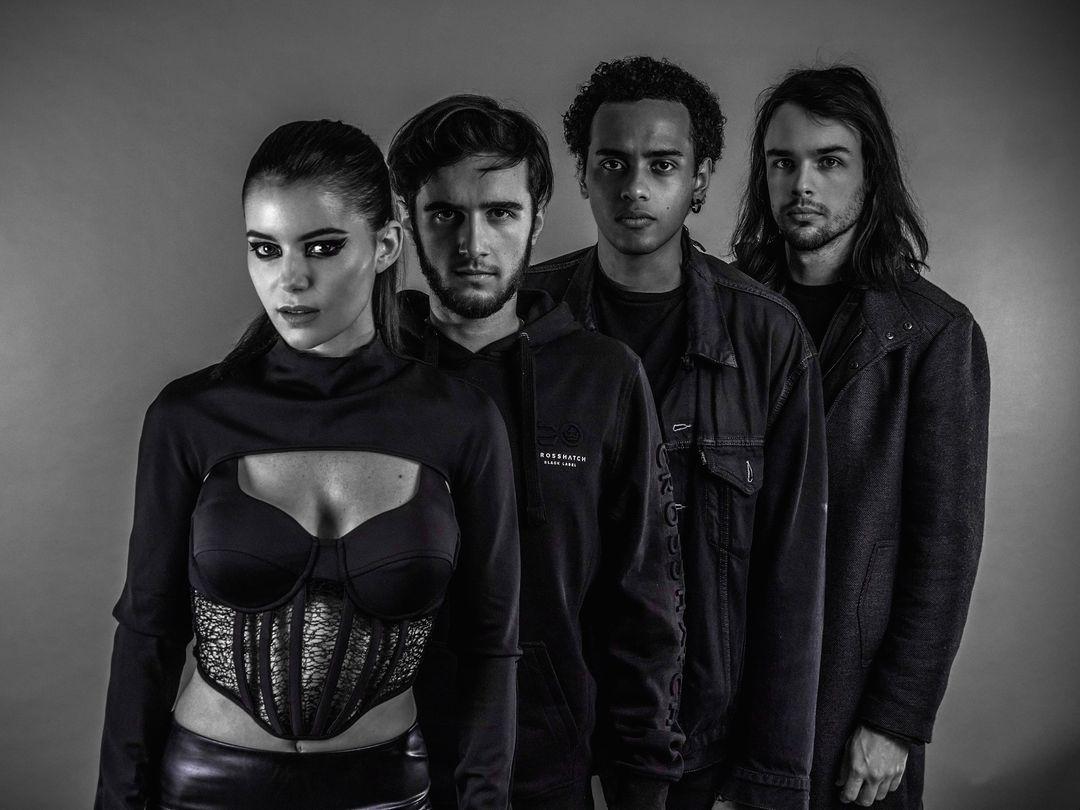 ODC par Emeric Gallego
Derrière la chanteuse Célia Do, on trouve désormais Robin Cabaret (batterie), Sonny Bellonie (basse) et Raphaël Neveu (guitare).
ODC avait présenté "I Don't Know", un nouveau single, en novembre 2020.
---
BEST WITCHES !
Les Suissesses de Burning Witches ont présenté l'artwork de leur futur album "The Witch Of The North", qui sortira le 28/05/2021 Chez Nuclear Blast. Il est signé par le Chilien Claudio Bergamin, (responsable du Fire Power de Judas Priest).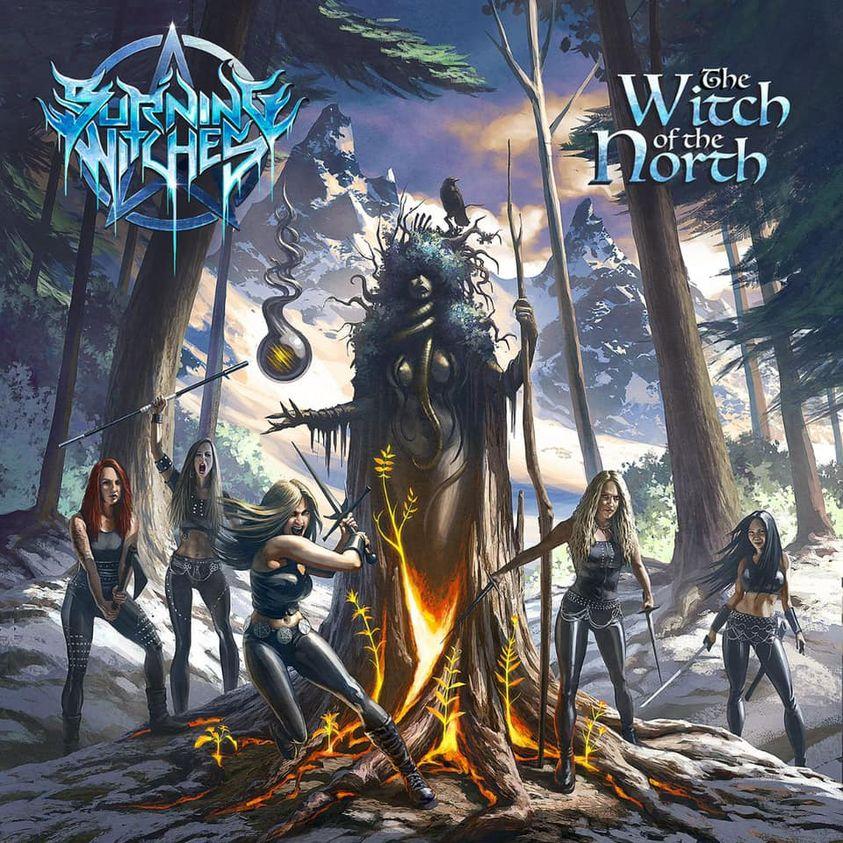 A propos de son travail, Claudio précise :
"Le groupe avait un concept tout à fait unique, il m'a donc fallu quelques semaines pour trouver une idée satisfaisante. Il voulait une illustration classique, à peu près dans l'ambiance de Ken Kelly (NDLR : responsable du "Destroyer" de Kiss) et Frank Frazetta (NDLR : Conan, notamment). La sorcière de la forêt a été inspirée par les Ents de la trilogie "Le Seigneur des anneaux" et par "La Naissance de Vénus", de Botticelli. Les représentations des filles étaient faites dans le pur style de la bande dessinée, et travailler sur leurs visages pour les faire ressembler le plus possible aux vraies personnes était très amusant. J'aurais aimé que plus de groupes me demandent ça ! "
L'album "The Witch Of The North" comportera treize pistes. Les pré-commandes seront ouvertes à partir du 19/03/2021.
BURNING WITCHES en 2020, extrait de l'album "Dance With The Devil" (2020)
---
NAWATHER ARRIVE
Avec CARTHAGODS, MYRATH et Cartagena, ils font partie de l'armada capable de porter la voix du métal tunisien à l'international : Nawather rendra public "Kenz Illusion", son deuxième album, le 27/02/2021.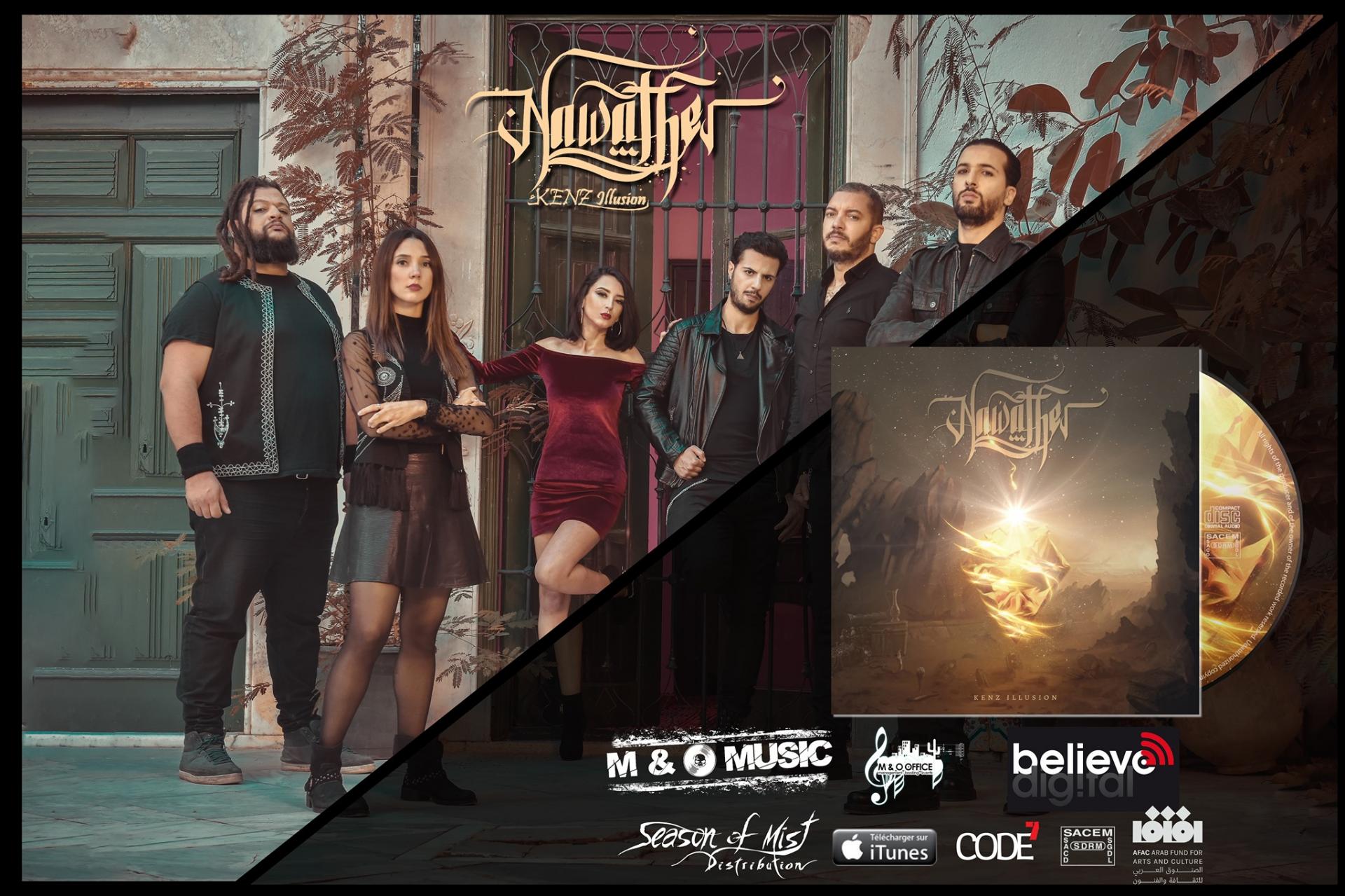 Enregistré par Hichem Ben Amara aux Hawala Studios deTunisia, "Kenz Illusion" a été mixé et masterisé par Fredrik Nordstrom (Dream Evil) au Studio Fredman (Suède).
Le sextet, qui mélange métal et musique orientale, utilisant des instruments de percussion à cordes et arabes, avait dévoilé "Falleg", un premier clip, le 27/01/2021.
---
INVITATION AU VOYAGE
La Francilienne Gaëlle Buswel a dévoilé le 19/02/2021 la pochette de son quatrième album, "Your Journey".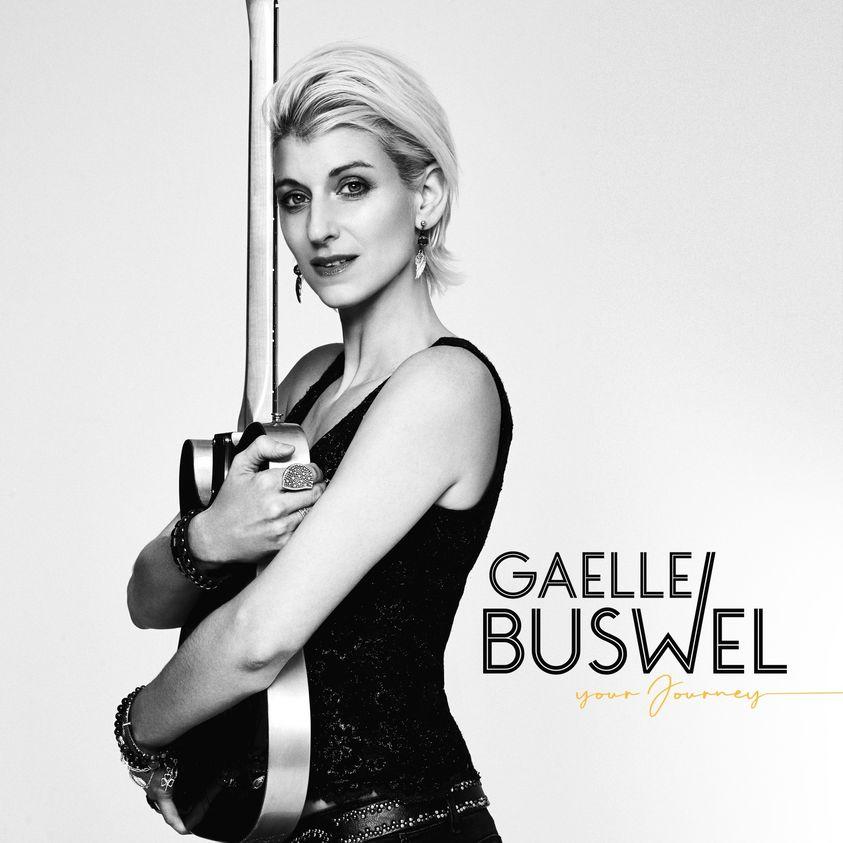 Elle est signée Guillaume Malheiro pour la photo, Guillaume Saix pour le graphisme.
"Your Journey" sortira le 26/03/2021. Il succède à "New Day's Waiting", sorti en 2017.
Gaëlle Buswel, "So Blue", extrait de l'album "New Day's Waiting".
Il s'agira d'un double album avec six bonus enregistrés à Londres aux studios Abbey Road.
Réservez votre voyage ici :
https://gaellebuswel.lnk.to/YourJourney
---
EMMA COEUR DE LYON
La rockeuse (elle est la frontwoman de 111) et auteure de l'opuscule "In Uterock" Emma Cordenod était l'invitée le 08/02/2021 de Radio Nova pour l'émission "Dans La Rue" :
https://www.nova.fr/.../dans-la-rue-demma-cordenod-1-5.../
Emma vous entraîne dans les rues lyonnaises où elle a ses habitudes. Elle parle de musique, du rock et de ses engagements.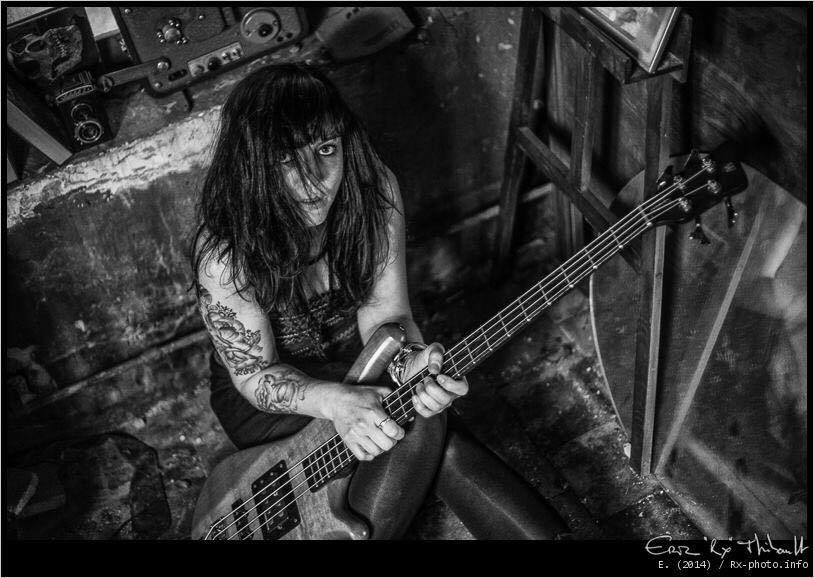 Emma Cordenod photographie © Eric 'Rx' Thibault
Articles similaires
IN HELL WITH DOPE Dope Mushroomera par Nicholas Marakas Dope Mushroomera, fondatrice/guitariste/chanteuse du groupe de punk-rock québecois Bad Skin sera à l'affiche d'un court-métrage intitulé "Succubus".…