Accueil

/

OSCIL (Prog), First Step On My Moon (2021)
OSCIL (Prog), First Step On My Moon (2021)
Groupe : OSCIL
Album : « First Step On My Moon » (03/09/2021)
Genre : Rock/Metal progressif
Origine : Paris
On aime : le chant, le songwriting, la diversité, le son
Par Ahasverus
Oscil existe depuis 2013 et son principal compositeur, Vincent Mouge, nous décrivait ainsi son univers dans une interview en 2019 :
« La base de notre musique est Rock-Metal tout simplement ! Ingrid apporte ses influences indés à la PJ Harvey, Aubry celles du Rock authentique comme les Beatles, Florent et moi le côté Rock Metal Prog... Le but est simplement de faire des compositions qui nous ressemblent, le son vient après. »
Cinq ans presque jour pour jour après l'EP « Never Ending Road​(​s) » qui leur avait servi de carte de visite, les Parisiens reviennent avec une formation inchangée pour un huit titres d'environ quarante-huit minutes...
« First Step On My Moon »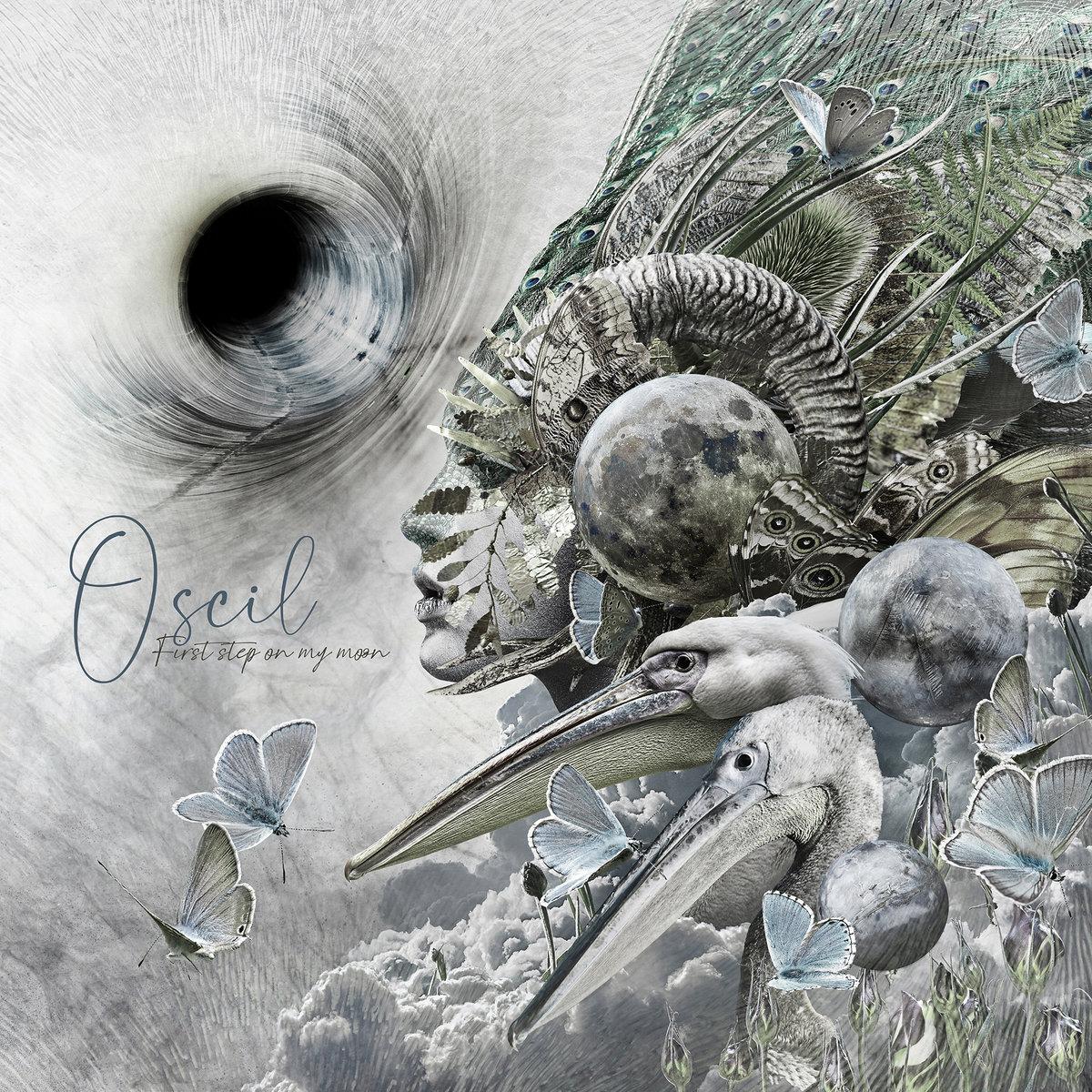 Son artwork est l'oeuvre du talentueux Above Chaos (www.abovechaos.org), l'un des meilleurs illustrateurs français, qui habille notamment les opus de Mobius.
Si la musique est signée Vincent Mouge, les textes sont de Vincent Mouge et Ingrid Denis, dont la voix est l'un des atouts de cette formation progressive.
Le chant est donc assuré par Ingrid Denis, rejointe sur un titre par le Champenois Ludo Desa (« The Heart Of A Woman »), pièce déjà sortie sous la forme d'un single-clip.
S'ouvrant par sa composition la plus courte à la manière d'un classic rock, « First Step On My Moon » emprunte rapidement un pont progressif pour nous emmener dans un florilège de compositions où sa liberté de ton donne à son pas quelque chose de jazzy.
Il se peut qu'il vous impose quelques écoutes pour se laisser apprivoiser, car l'étendue de son territoire est trop vaste pour être embrassée en un seul regard. Mais alors sa production impeccable vous permettra de vous glisser dans ses mélodies comme dans du velours et d'apprécier jusqu'aux détails les plus subtils de son jeu (les cymbales sur « Romance »).

Parfois métallique (« A Shropshire Lad »), d'une richesse sonore assez jubilatoire (« First Step On My Moon »), à laquelle s'ajoute encore un saxophone et une belle partie de clavier (« Romance »), Oscil nous promet la lune avec un opus d'un niveau supérieur à un prédécesseur déjà fort estimable. On est admiratif devant la finesse du songwriting, et on s'incline devant cette voix qu'on savait délicieuse, et qui parvient à se faufiler à la suite d'un compositeur qui adore les alambics ! Et c'est orchestré avec une telle fluidité qu'on entreprend ce voyage sur la lune dans une atmosphère des plus agréables. Oscil a réalisé un opus d'une sacrée qualité, et non convenu, qui ne ressemble qu'à lui-même. On vous le recommande bien vivement.
Les Critiques :
« Chaque pièce possède une identité propre et développe son propre climat. »


Plus PROG de Vous
Line-up :
Ingrid Denis - chant
Florent Jeannel - batterie
Aubry German - basse
Vincent Mouge - guitares, claviers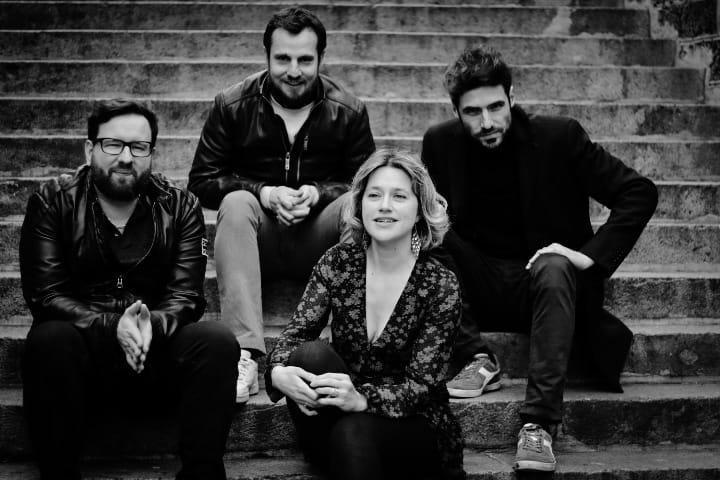 Oscil par Lourdes Eiras Photographie.
Invités :
Bastien Brenot - saxophone sur « Romance »
Jean-Philippe Massicot - piano et clavier sur « Romance »
Ludo Desa - chant sur « The Heart Of A Woman »
Technique :
Musique : Vincent Mouge
Textes : VincentMouge / Ingrid Denis
Arrangements: Oscil
Mixage: Andrew Guillotin - Hybreed Studios (Fontenay-Sous-Bois).
Tracklist :
1. Harlem Shadows (3'43)
2. The Pact (7'28)
3. A Shropshire Lad (5'08)
4. You (5'41)
5. Romance (7'05)
6. The Heart Of A Woman (6'41)
7. First Step On My Moon (6'59)
8. Enter The Haze (6'03)
Le Lien :
Articles similaires
Progressif, Half a Band, le projet du multi-instrumentiste Olivier Bonneau l'est assurément. Il revendique haut ses couleurs par le titre de son nouvel opus : « Tales from Claustrophobic Horizons ». Le clin d'oeil à&nb…
Loin des Dream Theater, Marillion et autres Rush, nous vous invitons à découvrir ou à réécouter quelques groupes pour l'instant un peu moins notoires, mais tout aussi passionnants. L'univers du Prog' est infi…