Accueil

/

METAL QUEEN : des actualités du premier semestre 2021.
METAL QUEEN : des actualités du premier semestre 2021.
HELI ANDREA : BIENVENUE AU CLUB
La chanteuse Héli Andrea (Mobius) a entamé 2021 en collaborant avec le groupe de prog' britannique Midnight Jazz Club.
De cette union est né le 08/01/2021 un clip intitulé « Lucid Element » sur lequel la technicienne Heli tient bien évidemment le micro.
Elle a aussi composé ses lignes de chant et écrit les paroles du second couplet.
Cette excellente composition, qui démarre presque en lounge, lui permet de donner beaucoup de chaleur dans les médiums et dans les basses.
Alors installez-vous "comfortable", montez le volume, just push play, et vous ne serez pas déçus. Si vous ne connaissez pas encore cette remarquable vocaliste qu'est Heli Andrea, c'est une bonne porte d'entrée vers son univers.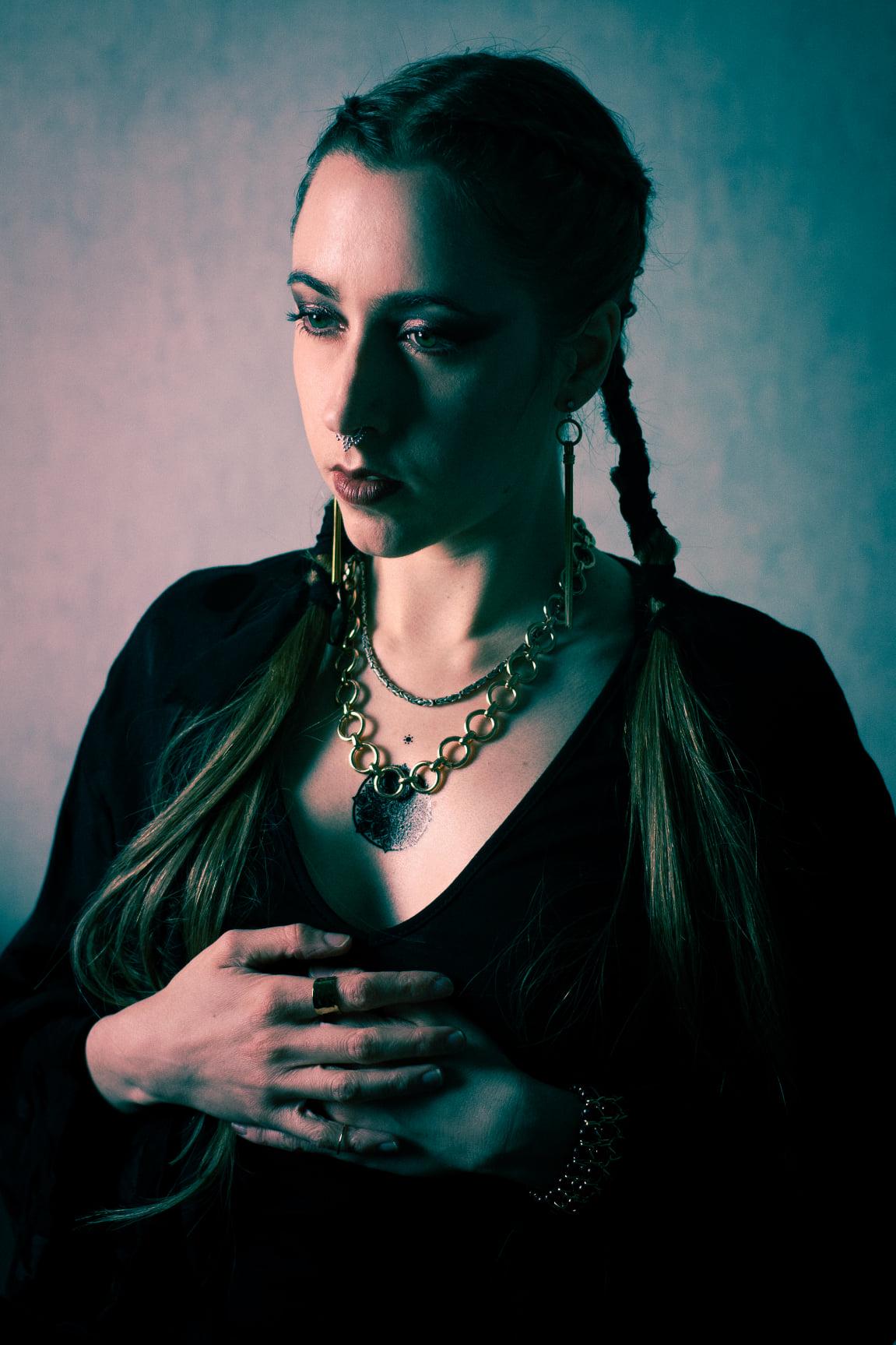 Heli Andrea, autoportrait, (2021).
Le single est disponible sur Bandcamp :
https://midnightjazzclub.bandcamp.com
Retrouvez la discographie de Mobius :
https://mobiusofficial.bandcamp.com/
---
KING ZEBRA ET GUERNICA : DE LA BOMBE
Le groupe suisse KING ZEBRA a eu la bonne idée d'inviter la Suédoise Guernica Mancini (Thundermother) a donner de la voix (et il faut voir comme elle envoie !) sur « Wall of Confusion », nouveau titre du groupe helvète.
King Zebra et Thundermother seront en concert le 26/10/21 au Konzertfabrik Z7 - Pratteln (CH). Ose-t'on imaginer que Guernica puisse rejoindre King Zebra sur scène pour ce morceau ?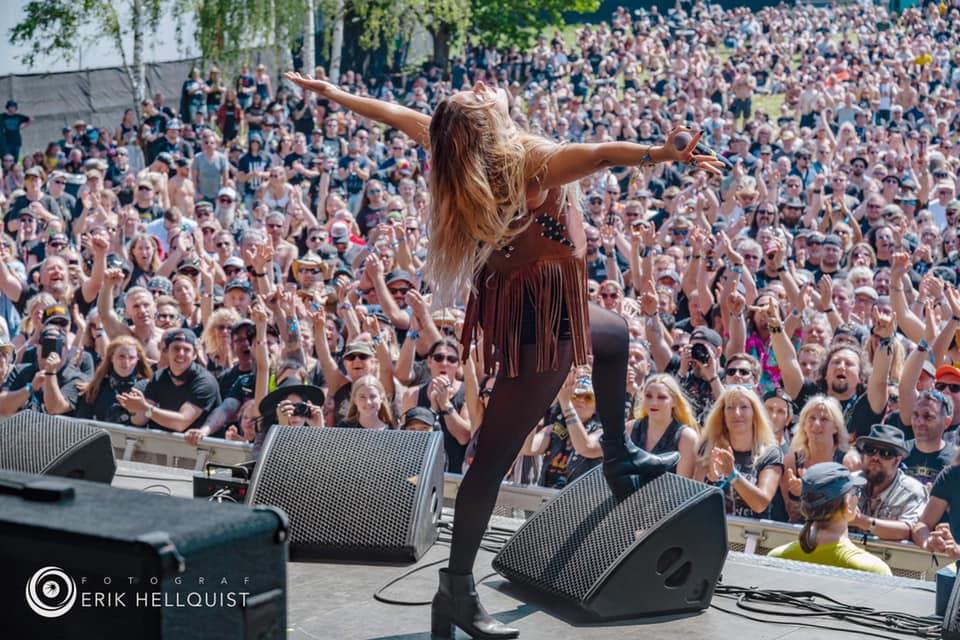 Guernica Mancini par Erik Hellquist
---
LA VENUS DE ZURICH
Suisse toujours : sorti le 02/04/2021, « Flower And Pain » est le premier single-clip révélé par Dead Venus à propos du successeur de « Bird Of Paradise », son excellent premier album.
Les Suisses expliquent :
« Flowers & Pain raconte l'histoire d'une fille qui décide de changer sa vie et d'évoluer. Malheureusement, elle doit réaliser que quelqu'un de très proche d'elle pense autrement et veut qu'elle reste là où elle a été. Même si cela signifie qu'elle soit malheureuse. Elle décide donc de partir et de suivre son propre chemin.
Les vrais amis et les bien-aimés n'essaient pas de vous garder au sol - ils sont le vent sous vos ailes lorsque vous voulez voler ! »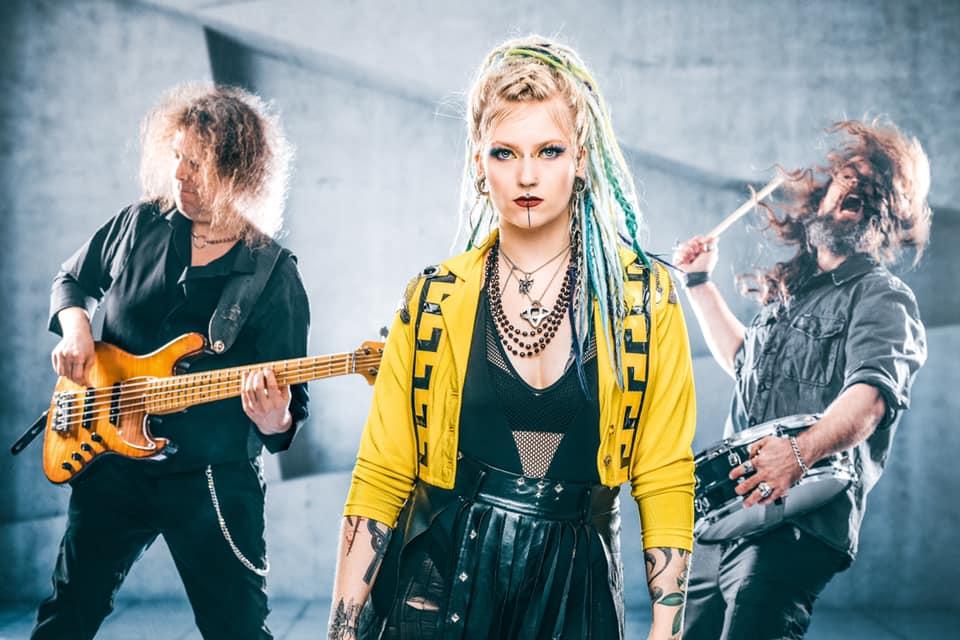 DEAD VENUS par by Vdpictures - Video & Photo Productions
Parallèlement et en attendant l'album, une série de quatre EP dont chacun contient des titres inédits, live, ou cover, est en vente par correspondance par l'intermédiaire de leur page Facebook.
---
EGERIE STORY
Un premier semestre très actif pour Hikiko Mori, la frontwoman du groupe de shock-rock Bad Tripes.
On la reconnaissait sur la couverture de l'édition française de « Le Roman du Corps », livre du poète, essayiste et romancier uruguayen Rafael Courtoisie, publié aux Editions L'atinoir, maison spécialisées dans les oeuvres d'Amérique Latine.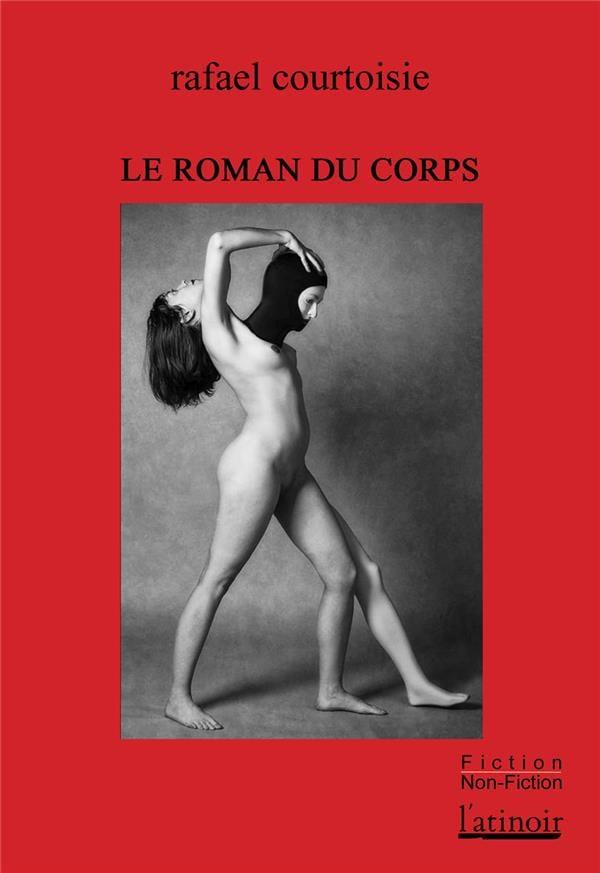 « Hydre moderne »,c'est le nom originel de cette photographie signée Philippe Ordioni, avec qui Hikiko Mori a collaboré à de nombreuses reprises.
La chanteuse de Bad Tripes publiait également « Humeurs Noires Et Lettres Mortes », un recueil de textes et de dessins paru en juin 2021 chez Perav' Prod.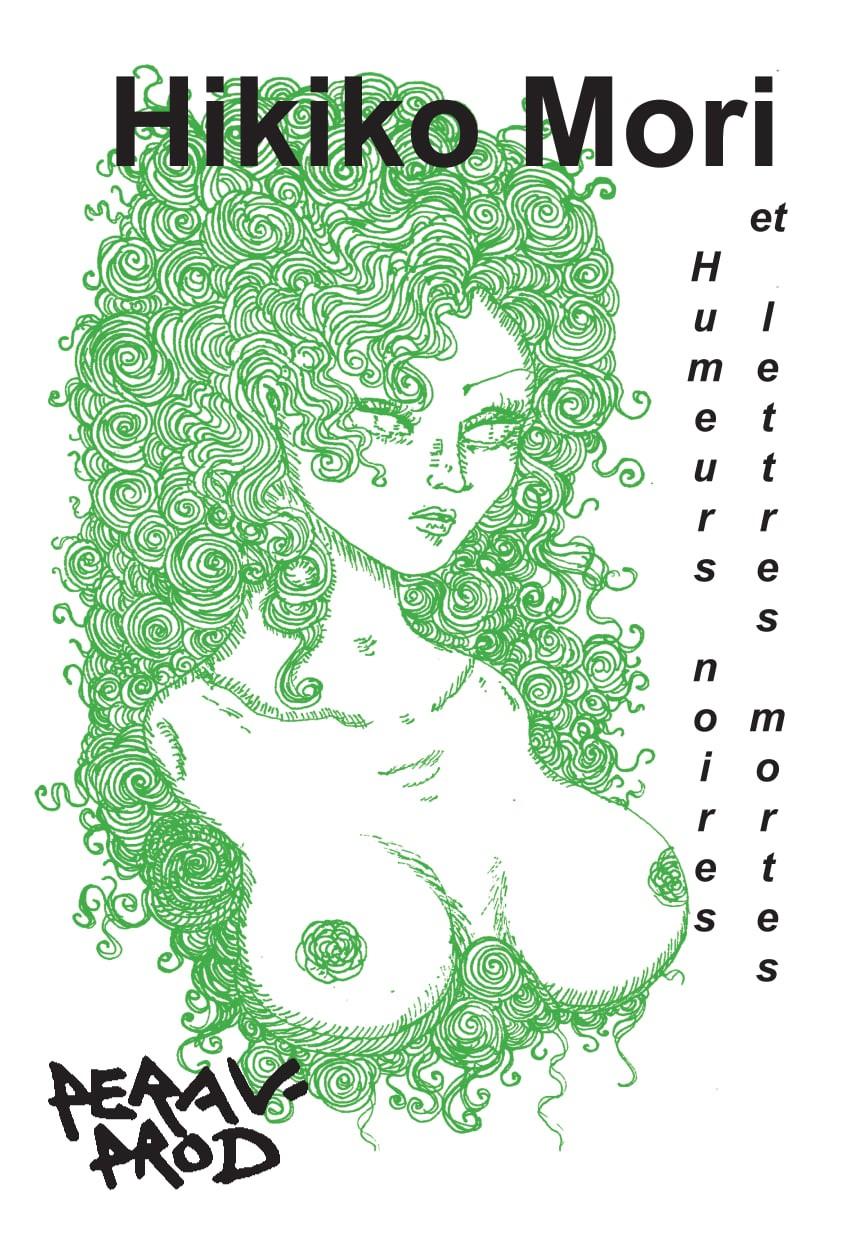 Bad Tripes prépare son nouvel album. Retrouvez-les ici :
https://badtripes.bandcamp.com/
---
DREAMSLAVE : RÊVER ENCORE
Peter Gothilainen, keytariste et compositeur du groupe de Metal symphonique Dreamslave, a annoncé le 17/03/2021 sur sa page Facebook le prochain retour de la formation lyonnaise en ces termes :
"Nous allons entrer dans une nouvelle ère dans la vie du groupe, une période différente dont vous découvrirez les détails dans un moment. Emma (NDLR : chant) et moi sommes en train de préparer ça pour vous. Nous travaillons évidemment sur la production du deuxième album de Dreamslave, dont vous pouvez imaginer qu'il a pris du retard en raison de la crise sanitaire, entre autres. Mais l'opus II arrive et ça va faire du bruit !
Enfin, d'autres surprises sont également en préparation pour les prochains mois, nous vous tiendrons informés et espérons que vous les apprécierez. Nous sommes impatients de partager nos nouvelles créations musicales, et dans la vie quotidienne notre amour de la musique et des arts avec vous.".
Dreamslave est l'auteur de "Rest In Phantasy" (2015), un très prometteur premier album rééditée par le label allemand MASSACRE RECORDS.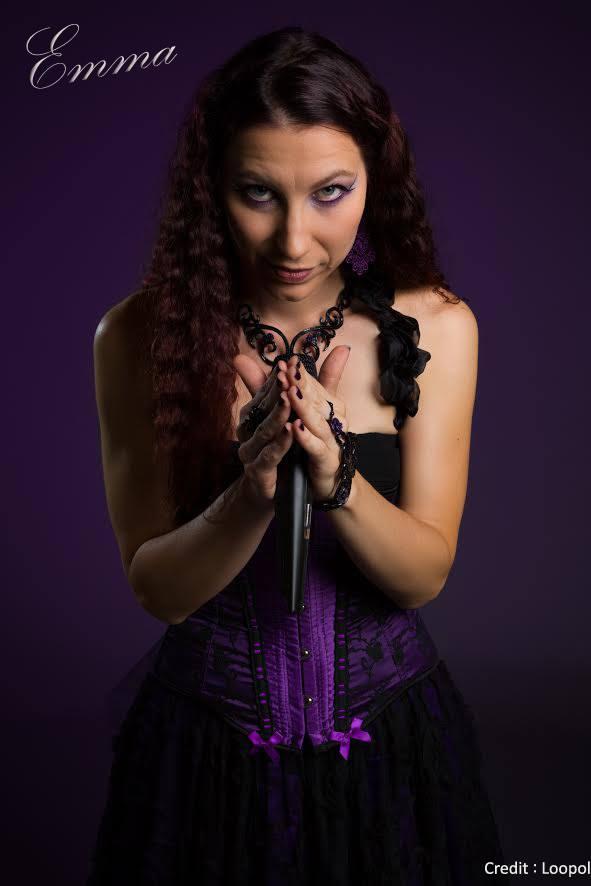 Emma Elegy (DREAMSLAVE) par Loopol
---
KARO LA BARBARE
Karoline Rose (SUN), la reine de la Brutal Pop, s'est illustrée à l'affiche du théâtre des amandiers de Nanterre dans « Conan Le Barbare », une relecture de l'œuvre du romancier Robert E. Howard par le cinéaste Bertrand Mandico.
Exit Schwarzenneger dans cette adaptation très libre - qui fera également l'objet d'un film. Elle s'attache aux pas d'une (!) barbare, plusieurs actrices interprétant Conan à des âges différents.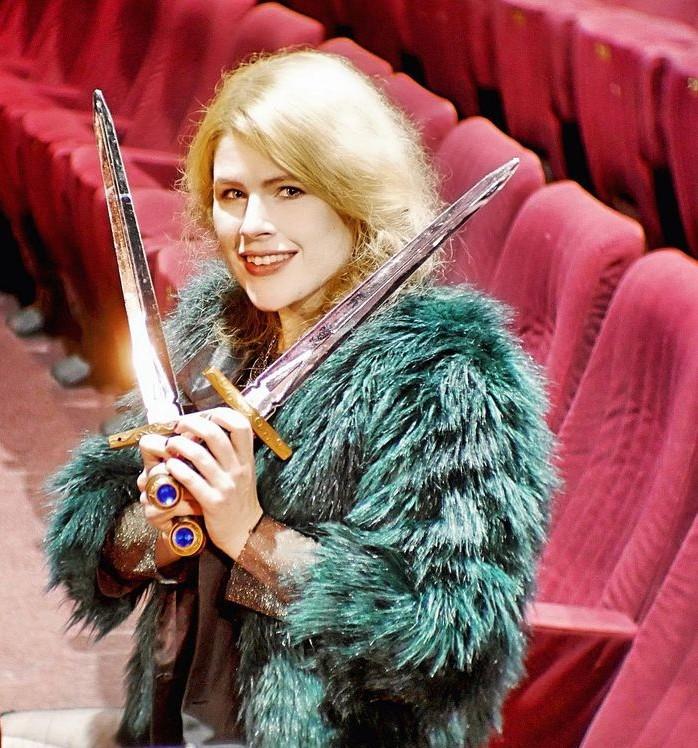 Pour Bertrand Mandico - auteur de l'onirique et thrashy « Les Garçons Sauvages » - proposer à des femmes des personnages inhabituels, c'est « presque une forme de fétichisme ».
Puisse le fétiche porter bonheur à Karoline, qui mettait également en ligne en mai 2021 le single-clip chamarré « Golden ».
---
ODC FAIT PEAU NEUVE
Le groupe parisien ODC qui nous avait convaincu avec l'excellent EP "Ending The Boredom" (2019) a présenté son nouveau line-up.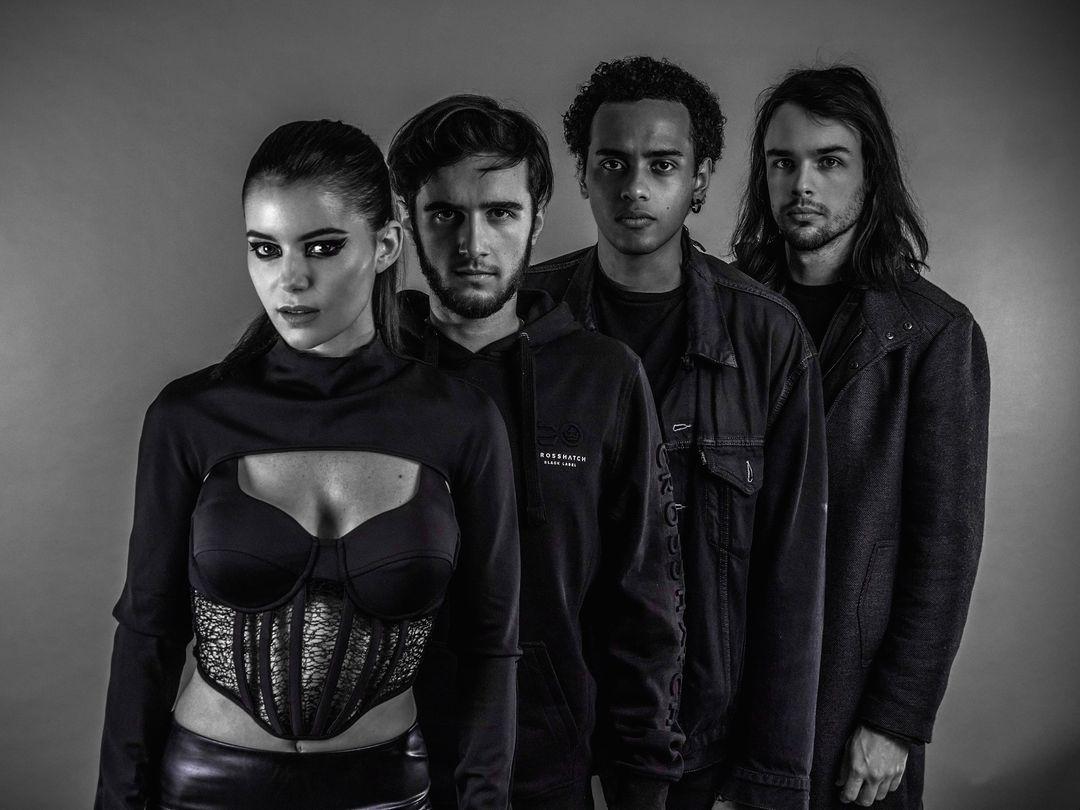 ODC par Emeric Gallego
Derrière la chanteuse Célia Do, on trouve désormais Robin Cabaret (batterie), Sonny Bellonie (basse) et Raphaël Neveu (guitare).
Ce nouveau line-up sortait en mai le single-clip « I Love The Way You Fall», qui atteignait en moins de deux mois le score incroyable d'environ cent dix mille vues sur Youtube.
---
CHAOS INTERNATIONAL
Bel exploit réussi par la Française Stéphanie Nolf (UNSAFE) qui a monté Chaos Rising, un projet féminin, virtuel et international, à géométrie variable qui produit chaque mois un nouveau titre.

Nous avons eu la (bonne) surprise de trouver dans cette distribution planétaire Behnaz Ghavidel, une chanteuse iranienne. Le morceau sur lequel elle s'illustre, orienté métal symphonique, a été livré le 30/04/2021. Il s'apelle « Limbo ». Behnaz Ghavidel est accompagnée de musiciennes venues de Russie, de Suisse et d'Australie.
---
JADE EN BD
Initié voici deux ans, le projet " Rockpleaser", un comicbook imaginé par Thomas Healstone, alias Healstone artist , met en scène le groupe de Rock JADES dans un univers fantasy.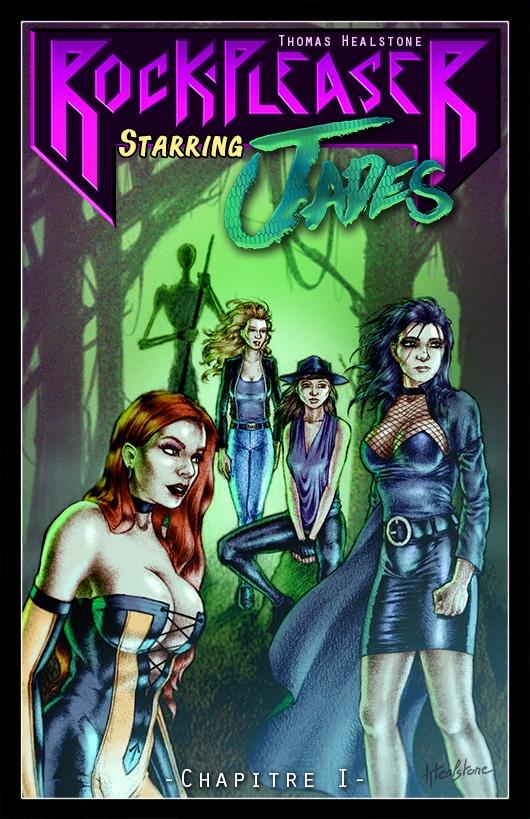 Chanteur et guitariste du groupe The Warm Lair , Thomas Healstone est dessinateur. Il a notamment collaboré avec Ultra Vomit.
Nourrissant le projet de transposer le monde du métal dans un univers fantasy, il repère Jades tandis que le groupe participe à un tremplin internet pour le Hellfest. La bande-dessinée est le fruit de leur collaboration.
"Rockpleaser" est sorti le 26/05/2021.