Accueil

/

Les N'importe-Quoi d'Ahasverus : TELEPHONE, Crache Ton Venin (1979)
Les N'importe-Quoi d'Ahasverus : TELEPHONE, Crache Ton Venin (1979)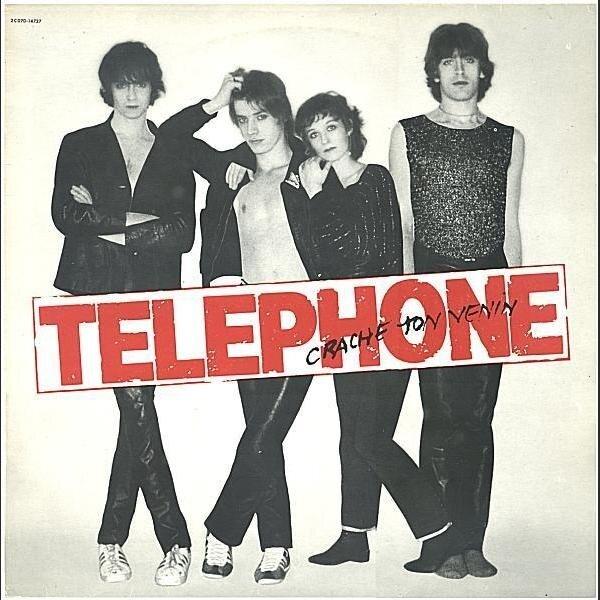 Au collège des Petits Ponts, à part Carole Bouton qui vivait le nez dans ses bouquins depuis la primaire et qui finissait invariablement première de la classe juste devant Jelko Petrovic (elle fait aujourd'hui une belle carrière d'avocate à Paris), les cours n'étaient pas notre priorité. On les apprenait par dessus la jambe, et ça nous valait souvent de belles tranches de fou-rires. Comme cette fois où, en cours de sciences naturelles, Hugues Foucault répondait distraitement à la question « Quels sont les trois stades de la vie d'un homme ? » :
« — L'enfance, l'adolescence et l'adultère. »
En y réfléchissant, c'était injuste de sanctionner Hugues d'un zéro pour cette réponse qui témoignait déjà d'une certaine expérience de la nature humaine.
Hugues Foucault, c'était un métalleux, un vrai. Il portait les cheveux longs et une veste à patches, avec Trust thermocollé dans le dos. Trust. Ce jeune groupe venait de tout défoncer avec son premier album. On passait « L'Élite » dans toutes les boums. Les boums, c'est ainsi qu'on appelait les soirées étudiantes d'intégration de l'époque - pour en savoir plus va voir Sophie Marceau.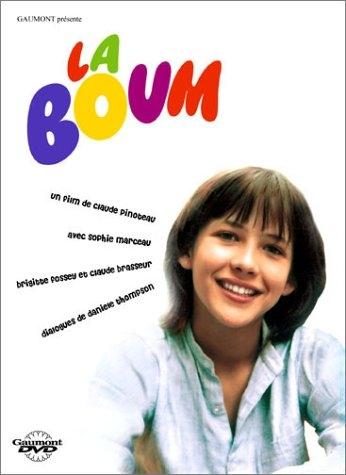 En 1980, La Boum, de Claude Pinoteau, lance la carrière cinématographique de Sophie Marceau.
Notre énergie, on la dépensait comme ça, entre la musique et les filles. Sur ce dernier point on était drôlement privilégiés dans la classe, parce qu'on comptait dans nos rangs Fabienne Ledoux-Chalot, la plus belle fille du monde, si belle qu'à ce jour, malgré les belles robes et les grands couturiers, malgré les crèmes au jojoba les plus miraculeuses, et en dépit de tout ce que la médecine moderne forme d'excellents chirurgiens esthétiques, je suis formel : on n'a rien réussi d'aussi renversant que Fabienne Ledoux-Chalot de retour des sports d'hiver en 1979 !
Mon amour pour Fabienne a coûté très cher aux cerisiers japonais de la rue du Pavé Blanc. J'arrachais leurs fleurs pour les poster dans la boîte à lettres d'une maison que je croyais (à tort, je m'en apercevrais le jour où elle m'inviterait à son anniversaire !) être la sienne. En classe, je m'arrangeais pour être placé non pas à côté (c'était impossible à cause de sa fidèle Geneviève Quivagot) mais derrière elle, juste de trois quart. Et je m'évertuais à la faire rire.
Comme on dit, femme qui rit...
Tu parles ! Nibe ! Ma Fabienne préfèrait le crâneur aux Ray-Ban, le plus arrogant des jumeaux Montalope, celui qui gardait ses lunettes de soleil même la nuit... Dominique. Elle le trouvait too much.
Je trouvais la musique pour refuge.
Ooh, a storm is threat'ning my very life today /
If I don't get some shelter, oh yeah, I'm gonna fade away.
C'était facile d'y trouver une consolation musicale en 1979, jugez plutôt : AC/DC écrivait l'hymne planétaire du hard rock (Highway To Hell), The Clash copiait la pochette d'un album de Presley (London Calling), Supertramp réalisait son opus le plus populaire (Breakfast In America) et enregistrait son meilleur live (Paris), Police marchait sur la lune (Regatta de Blanc), Kiss cédait aux sirènes du disco (Dinasty) et Klaus Meine posait son grain fameux sur Always Somewhere, le meilleur aspirateur à gonzesses de la décennie 70 (Lovedrive).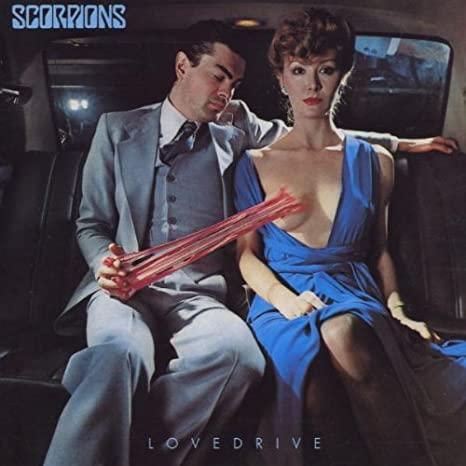 Pour quelques années seulement, le hard-rock français envahissait les grandes ondes. On organisait de gros festivals aux affiches hétéroclites. Ganafoul, Shakin' Street, Starshooter et Marquis de Sade côtoyaient Joe Jackson et Simple Minds. Jimmy Kerr marchait comme un funambule sur les barrières de sécurité pour faire du stage diving en gueulant « Nous sommes Ecossais ».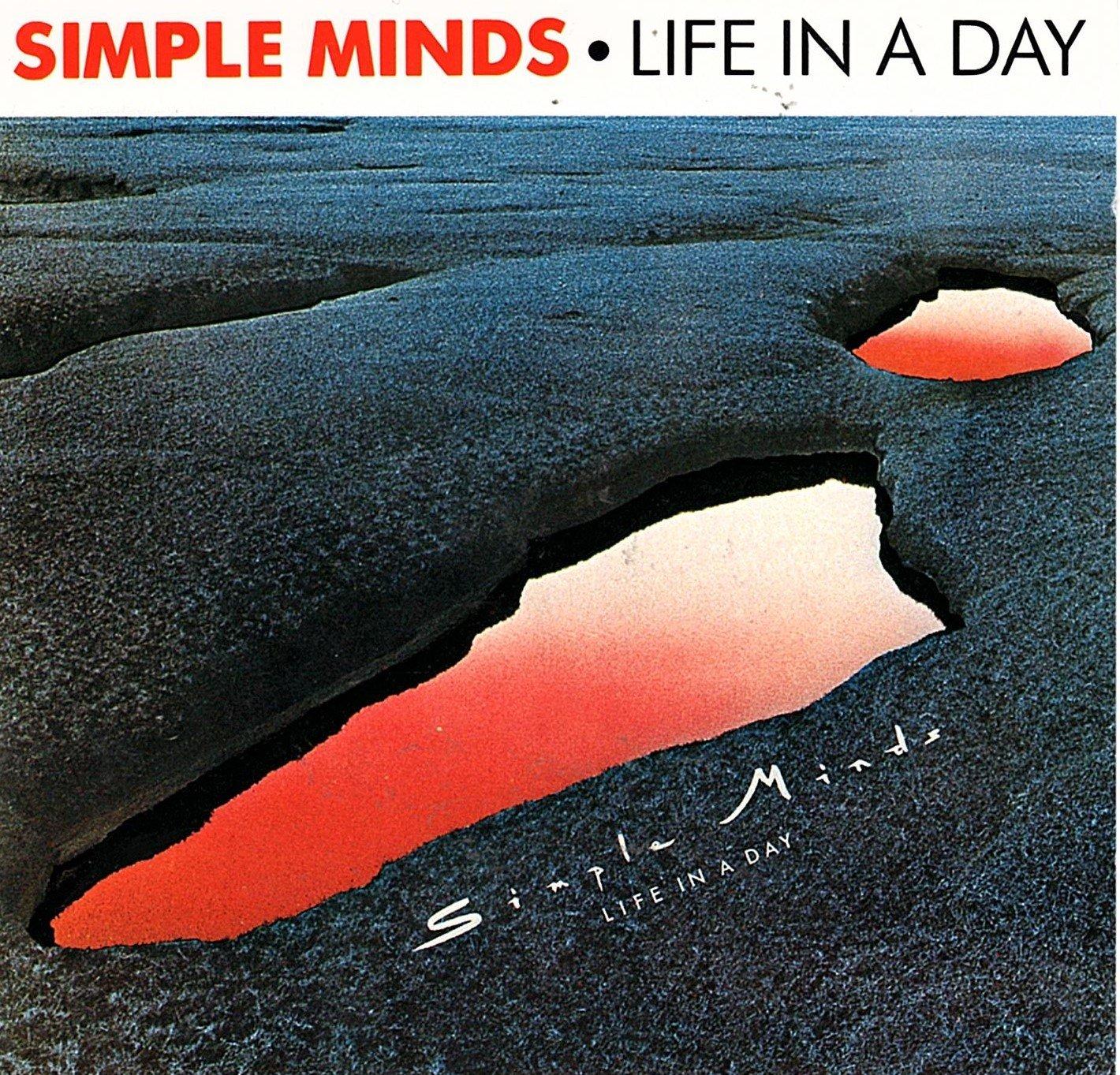 SIMPLE MINDS et son premier album, sorti en 1979, Life In A Day.
Parmi tout ça, juste aux côtés de Trust, Téléphone et son deuxième album faisaient carton plein. D'une écriture assez naïve, mais très efficace, le quatuor confiait ses préoccupations adolescentes (Fait divers, J'suis parti de chez mes parents). Et l'engouement était si phénoménal que l'année suivante le photographe des Yéyés Jean-Marie Perier leur consacrait le documentaire « Téléphone Public ».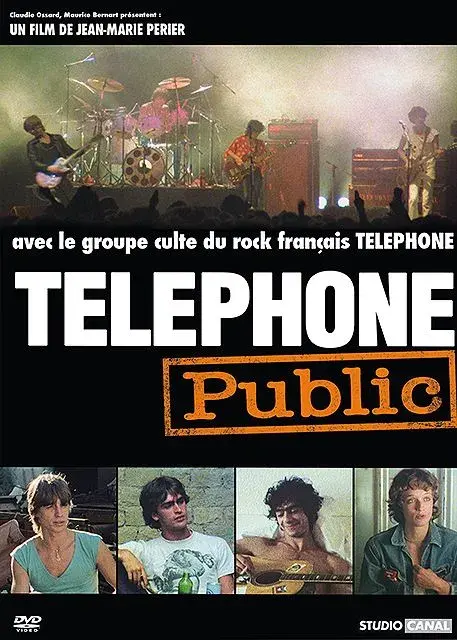 Il y a deux chansons auxquelles on n'échappait pas en 1979 : « L'Elite», de Trust, et « La Bombe Humaine », de Telephone.
J'ai choisi la Téléphone, évidemment, parce que la bombe humaine, en février 1979, je la connaissais : c'était Fabienne Ledoux-Chalot. Elle rentrait toute bronzée des sports d'hiver. Je n'ai, ni avant, ni après, jamais rien vu d'aussi beau.
Articles similaires
« C'était mon rêve, c'était Sonia » chantait Patrick Juvet... Moi je l'ai bien connue Sonia. Sonia Dupeyroux. « C'était l'amour qui venait du froid », poursuit-il. C'est vrai…
Black Sabbath, c'est le premier groupe de hard qui m'a interpellé. Je portais encore des culottes courtes. On logeait au 2001, au cinquième étage du EN1, dans les bâtiments blancs de la cité de la Plaine, juste …