Accueil

/

Les N'importe-Quoi d'Ahasverus : RORY GALLAGHER, Stage Truck (1980)
Les N'importe-Quoi d'Ahasverus : RORY GALLAGHER, Stage Truck (1980)
C'était mieux avant, tout le monde vous le dira. Et encore avant, c'était encore mieux. Et patin-couffin, jusqu'au bout du bout.
Au bout du bout, il y avait un jardin, le jardin d'Eden... Moi j'y ai jamais mis les pieds… Pourtant j'en ai fréquenté des jardins ! Depuis tout petit ! Ma sœur Denise, elle me traînait dans tous ! Le Jardin Parisien , le Jardin d'Acclimatation, le Jardin des Plantes, le Jardin des Tuileries... On s'asseyait sur les chaises vertes pour qu'elle me raconte la Bible du Petit Jésus. Puis on regardait les bateaux télécommandés ; ils emmenaient nos rêves de l'autre côté du bassin. Ca nous suffisait bien comme ambition...
Moi mon jardin je l'ai beaucoup cultivé dans les années 70/80. Pile au milieu sortait « Stage Truck », le dernier live produit par Rory Gallagher de son vivant.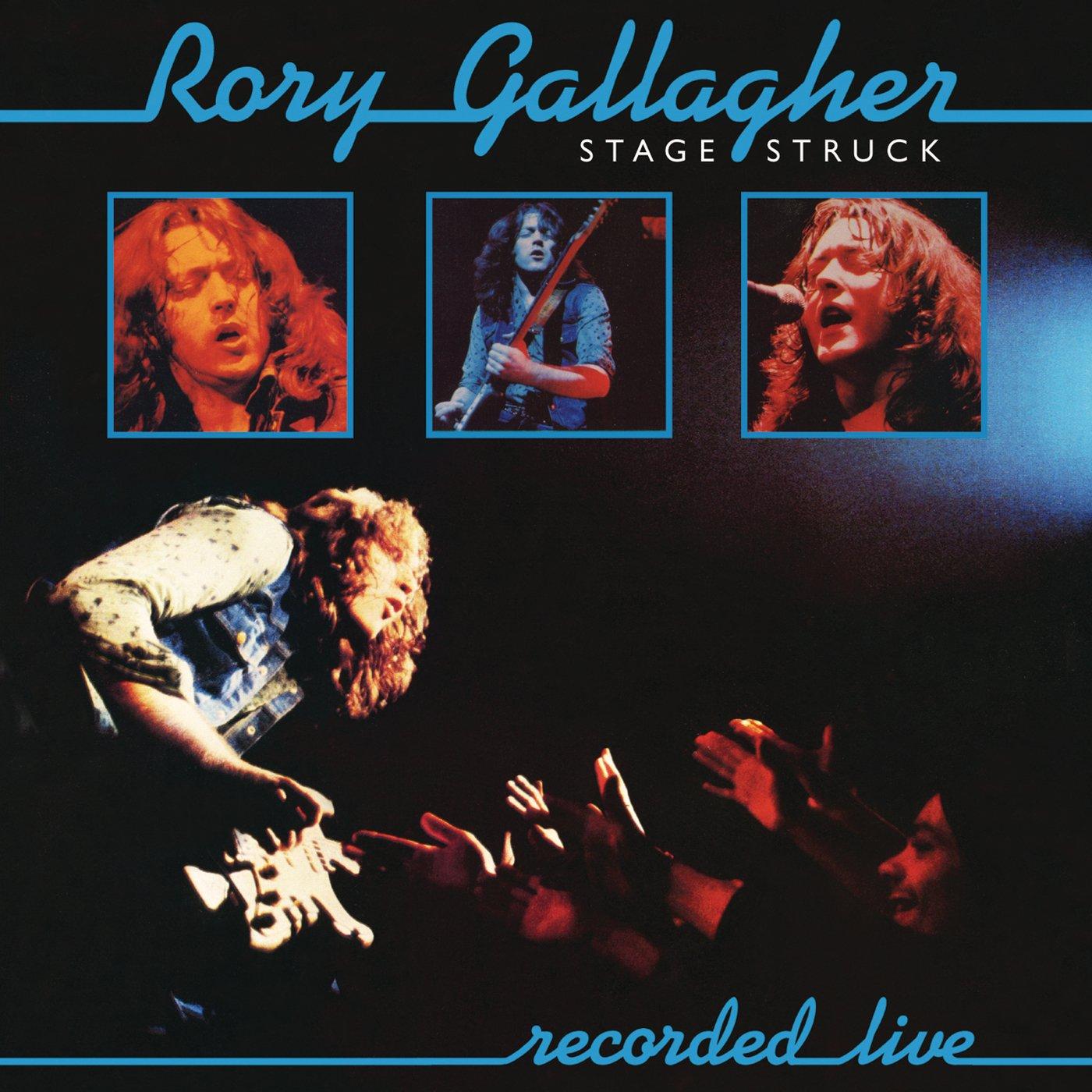 RORY GALLAGHER, Stage Truck (1980)
Regardez cette pochette, comme le public est heureux, comme il sourit, comme il tend les bras... Sa musique amène du bonheur.
Comme les Ramones, comme Joe Jackson, comme bien d'autres encore, Rory Gallagher est l'un des artistes que j'ai découvert grâce à Chorus. L'émission dominicale qu'Antoine De Caunes enregistrait live au Théâtre de l'Empire. On loue Tonton Zéguth, c'est plaisir à entendre. Mais n'oublions pas la part d'Antoine De Caunes et de Jacky pour la culture rock de ce pays...
La setlist de Stage Truck court de 1975 à 1979.
Elle comporte un titre de « Against The Grind », un de « Calling Card », deux de « Top Priority » et quatre de « Photo Finish ». « Bad Penny », qui est pour moi l'un de ses meilleurs morceaux, ne sera inséré que sur la réédition de 2000. Ce titre était au menu du concert de Chorus, mais c'est surtout avec « The Last Of The Independant » que l'Irlandais retenait mon attention ce jour-là.
En 1980, tous les dimanches midi après l'émission « Le Jour du Seigneur », Antenne 2 diffusait Chorus, animé par Antoine De Caunes et Jacky Jakubowicz avant qu'il ne rejoigne Dorothée. Trust, The Clash, The Ramones, The Stray Cats, The Police et bien d'autres s'y sont succédés.
Un double Best-Of de qualité est sorti l'année dernière, si vous voulez faire connaissance.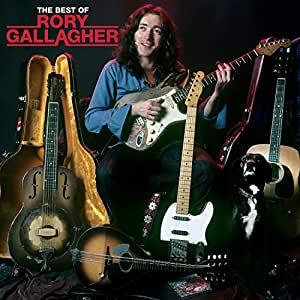 The Best-Of Rory Gallagher, compilation 30 titres - 2020
Quant à Rory Gallagher - le mec que Jimi Hendrix a eu la politesse de désigner comme le plus grand guitariste du monde - il est mort en 1995. Il avait seulement quarante-sept ans. Il repose au cimetière St Oliver, à Carrigrohane, en Irlande. Moi j'y ai jamais mis les pieds… Pourtant j'en ai fréquenté des cimetières ! Montmartre, Saint-Pierre... C'est Clarisse qui m'a initié tandis qu'on arpentait les berges de la rivière d'Auray.
« — On voit de belles choses dans les cimetières, disait-elle. C'est sans doute pour ça qu'on les appelle aussi "jardins " du souvenir. »
Ma Clarisse elle savait les choses.
Sur ma lancée, en 2016, au Père Lachaise, je suis tombé par hasard sur la tombe de Michel Delpech... Sous un amoncellement de fleurs blanches... C'était peu après l'enterrement. Il restait quelques personnes, trois, quatre, recueillies...
Je le connaissais bien, Michel. Devant toutes ses fleurs blanches, j'ai pensé à sa chanson :
« Un ange, un ange /
Dis maman, tu t'en souviens /
Un ange /
Un ange, un ange /
Quand j'étais ton petit gamin /
Un ange »

Je le connaissais bien, Michel. On avait fait un bout de la route ensemble. Alors j'ai demandé à ces gens qui se recueillaient :
« — Alors voila ? On commence dans les jardins d'enfants et on finit dans les jardins du souvenir ?
— C'est la vie, m'a répondu le monsieur au chapeau. Elle vous mène au bout du bout et puis elle s'en va... En chantant ! »
En chantant... On souhaiterait...
Articles similaires
« C'était mon rêve, c'était Sonia » chantait Patrick Juvet... Moi je l'ai bien connue Sonia. Sonia Dupeyroux. « C'était l'amour qui venait du froid », poursuit-il. C'est vrai…
Au collège des Petits Ponts, à part Carole Bouton qui vivait le nez dans ses bouquins depuis la primaire et qui finissait invariablement première de la classe juste devant Jelko Petrovic (elle fait aujourd'hui une belle carri&egrav…