Accueil

/

Les N'importe-Quoi d'Ahasverus : RAMONES, Rocket To Russia (1977)
Les N'importe-Quoi d'Ahasverus : RAMONES, Rocket To Russia (1977)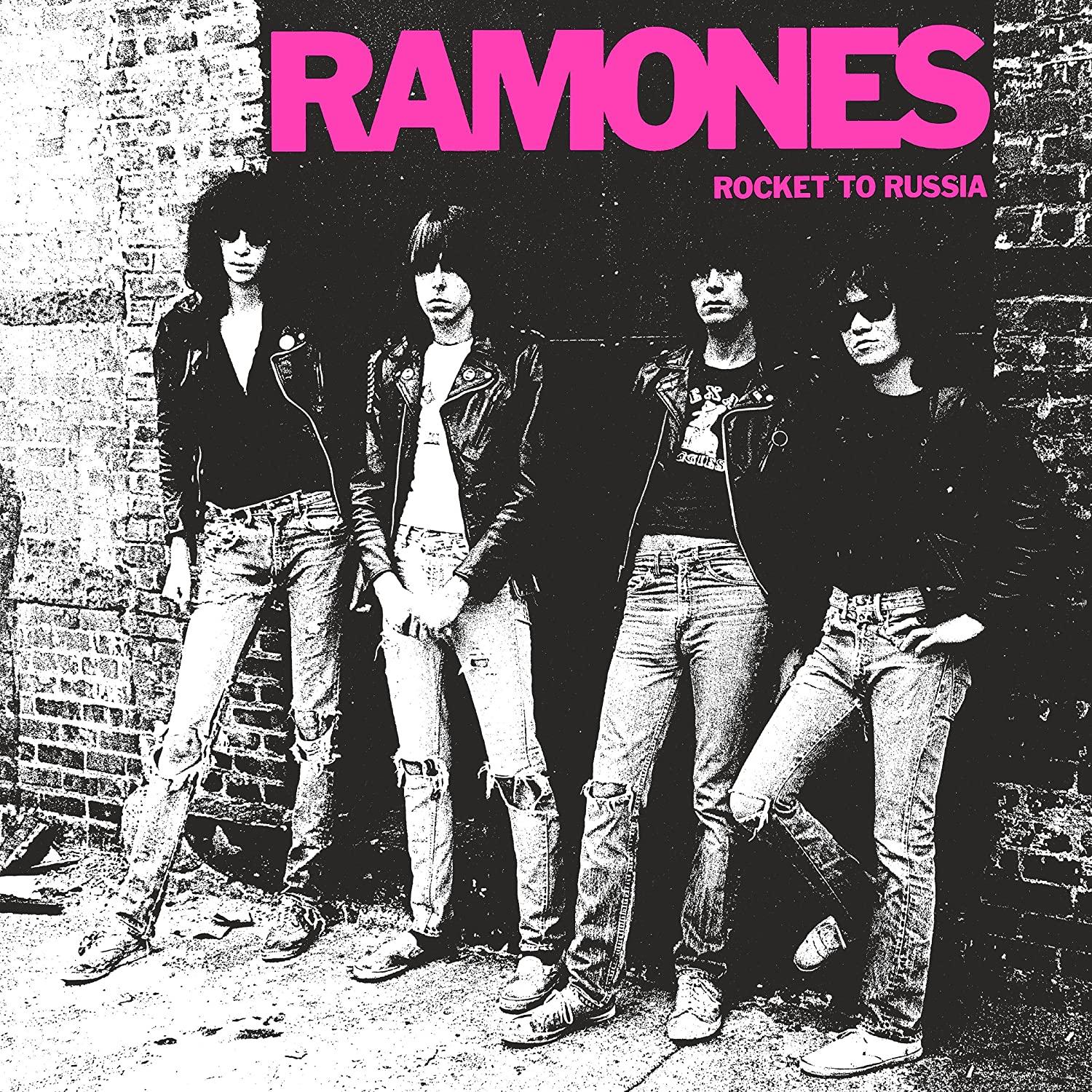 C'est pas que j'ai une mémoire extraordinaire, mais je suis sûr de pouvoir vous dire ce que je faisais le dimanche 24/02/1980 à 11 heures 15 ! J'étais devant le poste de télévision ! C'était un poste en noir et blanc, un gros poste de l'époque, avec un écran bombé comme on n'en fait plus, et un fond d'une cinquantaine de centimètres pour recevoir ses composants, son tube catholique, et patin couffin...
J'ai un souvenir précis du programme. On était encore vieille France, pas sortis du giron de "Papa", et la messe de midi prenait fin.
A part ma mère, gaulliste convaincue, on s'en foutait un peu à la maison, du Général. Mon frère devait être barré chez ma future belle-soeur ou parti retrouver ses potes. Ma sœur m'emmerdait. Mon beauf allait débarquer pour l'après-midi avec un pâté en croute qu'il avait piqué à la Nivernaise. Bref, chacun vaquait à ses occupations habituelles dans son costume d'un dimanche ordinaire.
Moi c'était pas la messe du Petit Bon Dieu que j'attendais les dimanches, c'était celle du rock, Chorus, avec Antoine Decaunes en curé et Jacky en bedeau. Jacky rejoindrait plus tard Dorothée pour faire rigoler toute une génération de pisseux.
1980, baignait dans le rock. Trust avait sorti L'Elite l'année précédente, et Téléphone avait craché son venin :
« Je suis parti de chez mes parents / J'en avais marre de faire attention / Je suis resté un vagabond / On ne me mettra pas en prison ».
Nous les mômes, on écrivait les noms stylisés des groupes au marqueur sur nos musettes militaires très en vogue au collège. De mon côté, j'avais subtilisé la trousse de la sublime Fabienne Ledoux, la plus jolie fille du monde, pour lui écrire de mon encre la plus indélébile cette phrase des Beatles lourde de sens mais qui ne serait dans notre cas hélas jamais prophétique rapport qu'elle m'avait préféré Dominique Montolope le crâneur :
« Got To Get You Into My Life »
Elle avait moyennement apprécié, Fabienne, et salement gueulé partout qu'un crétin avait salopé ses affaires.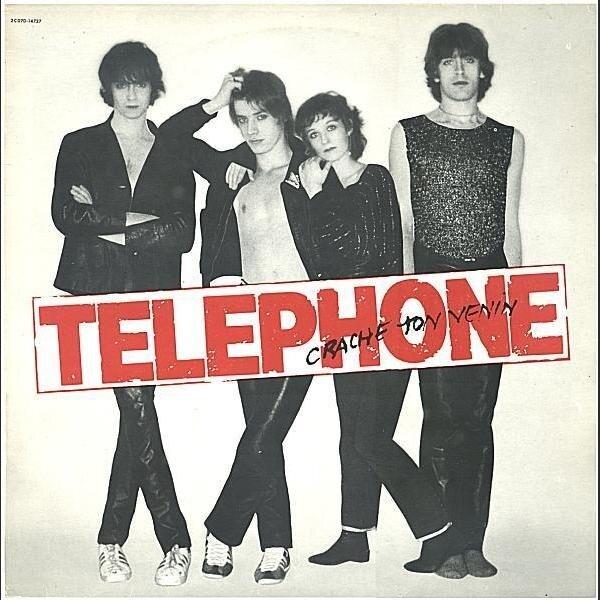 En 1979 le rock français a le vent en poupe : « Crache Ton Venin », le second album du phénomène Téléphone, ainsi que le premier album éponyme du groupe Trust (aussi appelé L'Élite) envahissent les grandes ondes des radios françaises.
Moi aussi comme Jean-Louis j'en avais marre de faire attention ! Mais j'étais quand même toujours chez ma mère... Et j'allais y rester encore trois ans, jusqu'au service militaire.
Je comptais déjà quelques concerts. Le premier, ça avait été Queen, dans les gradins, sur la tournée Live Killers. Deux coups de pieds sur les estrades, un coup dans les mains. Ca vous faisait des vibrations jusque dans la poitrine.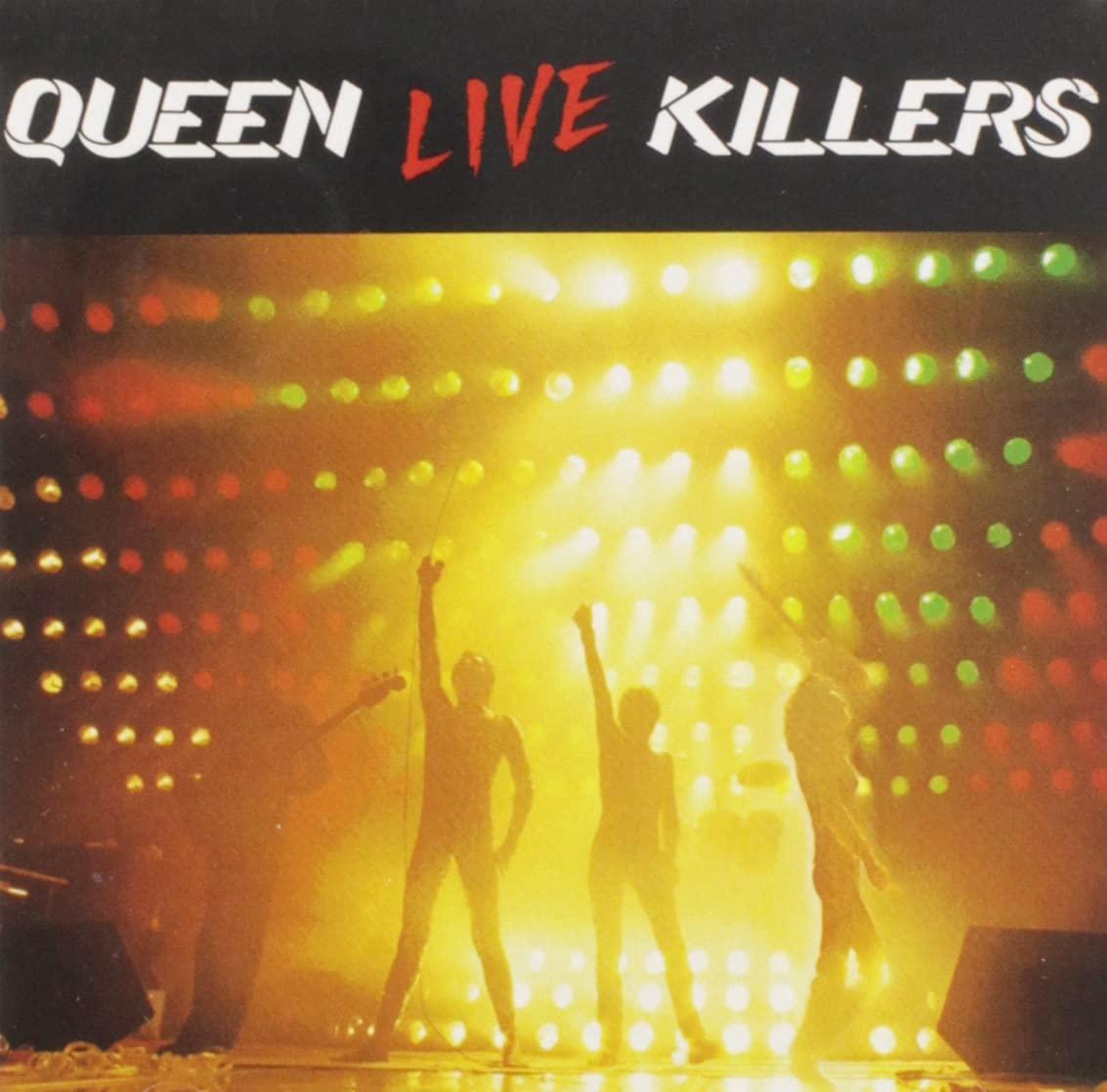 Le double album « Queen Live Killers » (1979), enregistré durant la tournée européenne du groupe après « Jazz ». Certains morceaux étaient capturés en France.
Le concert de Chorus du 24 février présente un groupe new-yorkais, les Ramones. Le jeu est minimaliste. Ils ont tous la même coupe que mon pote Serge, ils portent des jeans pourris, des perfectos. Joey bouge comme un grand roseau sous le vent. Ses pieds sont très écartés, cloués au sol. De chaque côté, Dee Dee et Johnny sautent en diables, sans jamais se regarder, sans jamais se rapprocher. Derrière les fûts, Marky semble frapper au ralenti alors que son jeu est très rapide. Pas de pause entre les chansons. On compte 1-2-3-4, et c'est reparti. Je trouve ça extrêmement cool.
C'est peu après que mon pote Serge achète son 33 tours de « Rocket To Russia », l'un des deux meilleurs opus du combo new-yorkais. Pochette on ne peut plus simple, à l'image du groupe. Les Ramones portent des jeans troués avec deux décennies d'avance...
Musique basique, rock de surfer un peu speedé - survitaminé en live. Les paroles sont à l'avenant, même si elles véhiculeront parfois, plus tard, des messages, comme dans « Bonzo Goes To Bitburg » où Joey adressait à Reagan : « You're a politician / Don't become one of Hitler's children ».
En 1980, il ne me viendrait pas à l'idée que les ramones font partie de la mouvance punk. Le Punk, c'est les Pistols et presque personne d'autre, c'est No Future, et ça craint.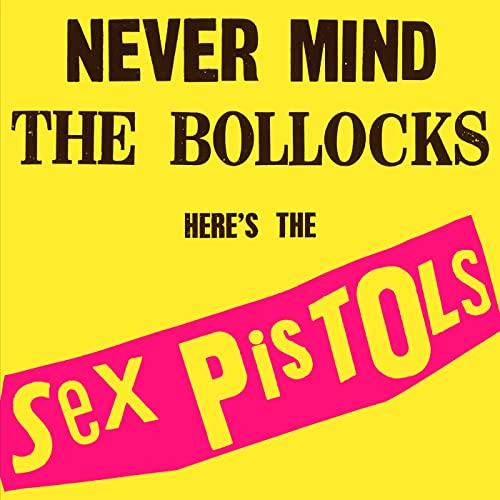 « Never Mind The Bollocks, Here's the Sex Pistols » (1977) des Sex Pistols, manifeste punk par excellence.
Ramones, c'est du rock. C'est même le coeur du rock. Et « Rocket To Russia », c'est quatorze morceaux qui ne se posent pas de question, ni sur le futur, ni sur quoi que ce soit d'autre. On branche et on envoie, 1/2/3/4. C'est simple, c'est efficace.
Faux frères de sang, vrais frères de rue, Johnny et Joey se détestaient au point que le premier n'ira pas à l'enterrement du second. Outre leurs différents politiques (à ma droite Johnny, à ma gauche Joey), Johnny avait piqué la copine à Joey pour en faire sa femme. Joey avait répondu par la chanson « The KKK Took My Baby Away » mais n'avait pas cherché à se venger : « on ne touche pas à un Ramone ! » aurait-il commenté.
Johnny, Dee Dee, Joey, Tommy... Fondateurs des Ramones, tous morts aujourd'hui.
Peut-être que Joey et Johnny se parlent, maintenant, là-haut ? Peut-être qu'ils boivent un coup avec Lemmy, Bon Scott et Ronnie James Dio au Bar du Paradis, encore ouvert à cette heure-ci... Ou à la Taverne de l'Enfer, qui ne ferme jamais, là, tout à côté ? Si c'est le cas, ça doit faire un beau bordel, là-haut.
Vous je sais pas, mais moi, je peux écouter le prog' le plus inventif, la guitare la plus virtuose, la voix la plus gracieuse... Il y a toujours un moment où je reviens aux Ramones.
Parce que le rock, c'est là, c'est tout.
« Gabba gabba we accept you / We accept you one of us ! »
Articles similaires
« C'était mon rêve, c'était Sonia » chantait Patrick Juvet... Moi je l'ai bien connue Sonia. Sonia Dupeyroux. « C'était l'amour qui venait du froid », poursuit-il. C'est vrai…
Au collège des Petits Ponts, à part Carole Bouton qui vivait le nez dans ses bouquins depuis la primaire et qui finissait invariablement première de la classe juste devant Jelko Petrovic (elle fait aujourd'hui une belle carri&egrav…