Accueil

/

Les N'importe-Quoi d'Ahasverus : NAZARETH, "Greatest Hits" (1975)
Les N'importe-Quoi d'Ahasverus : NAZARETH, "Greatest Hits" (1975)
« C'était mon rêve, c'était Sonia » chantait Patrick Juvet...
Moi je l'ai bien connue Sonia. Sonia Dupeyroux.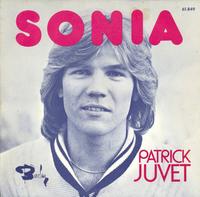 « C'était l'amour qui venait du froid », poursuit-il.
C'est vrai qu'elle habitait en plein courant d'air, à Verrières-Le-Buisson, juste à l'orée du bois. La Louise, elle n'aimait pas trop qu'on y traîne, au bois de Verrière, parce qu'il était encore hanté par le souvenir Lucien Léger, l'étrangleur. Alors elle préférait qu'on aille ramasser des chataîgnes du côté du Tapis Vert. On les faisait bouillir en rentrant. Ca nous faisait le repas.
Elle n'était pas très futée, Sonia. La preuve : on s'est suivis toute la scolarité ! Par contre, elle a toujours été la plus grande de la classe. Je me demande bien à quelle hauteur elle est rendue, maintenant...
Sonia avait une soeur, Muriel. Elle la cachait, je l'ai découvert au LEP. On était tous dans la même classe d'agents administratifs. C'était sympa le LEP, comme une petite famille. On faisait des cours de dactylographie en recouvrant les touches du clavier par des caches de couleur. Ca faisait joli. Je vous en reparlerai sûrement...
Muriel, c'était l'exacte opposée de Sonia : elle était brune, petite, d'esprit vif, charismatique (elle fumait du shit) et très sportive. Des années d'athlétisme lui avaient donné un physique en angles saillants... Rien qui fasse rêver Patrick Juvet pourtant. Pour le moins, il n'en parle pas explicitement !
A l'époque, mon pote Serge avait acheté le « No Mean City » de Nazareth.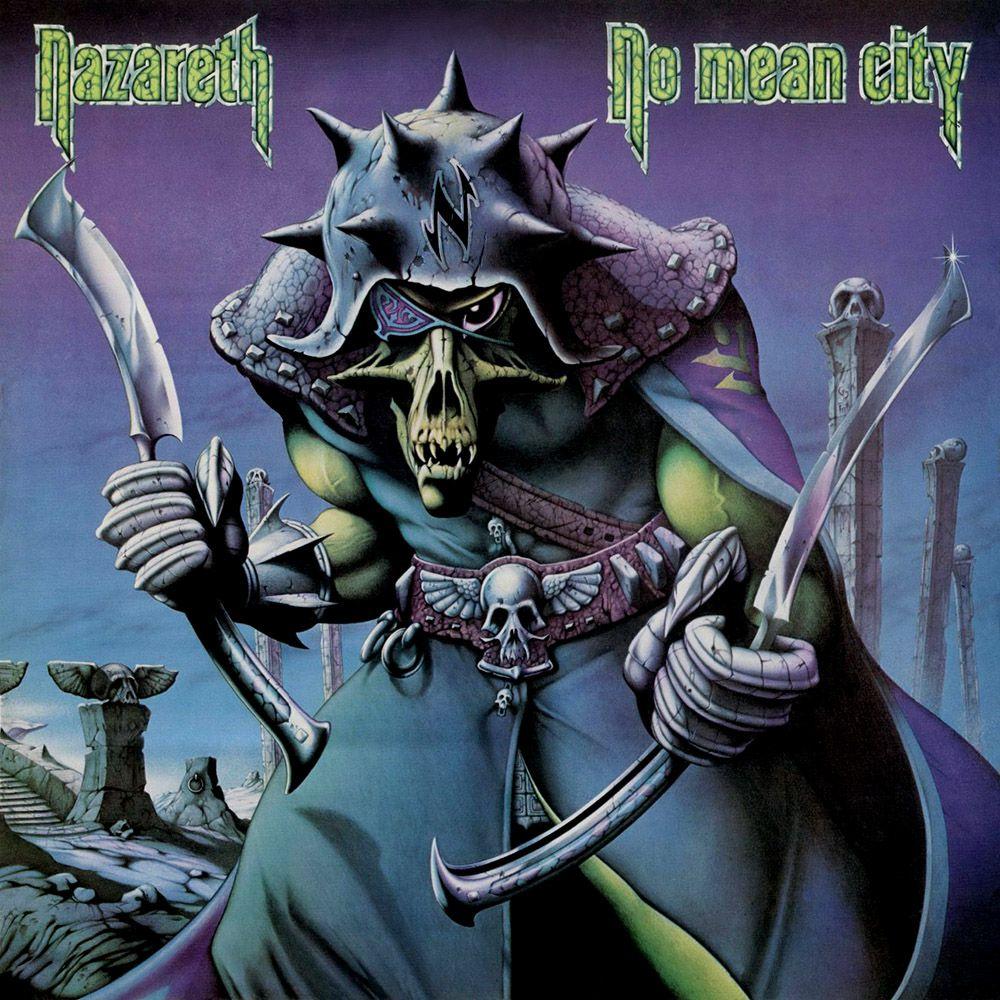 Malgré son artwork de Frank Frazetta, le grand dessinateur américain de SF, et quelques bons titres comme « Star » et « Whatever You Want », c'était loin d'être le meilleur album des Ecossais. Mais j'avais accroché à la voix rocailleuse de Dan Mc Cafferty, et j'avais fait l'acquisition dans un magasin d'occasion de Montparnasse d'un Greatest Hits qui nous avait permis de mieux faire connaissance.
« Greatest Hits », dans sa version 1975, contenait la plus part des standards du groupe : « Razamanaz », « Shanghai'd in Shanghai », « This Flight Tonight », « Broken Down Angel » et « Hair Of The Dog », que les Guns'N'Roses reprendraient sur leur « Spaghetti Incident ».
Le seul méga-hit manquant, « Dream On », serait ajouté sur une réédition de 1989.
Ecoutez enfin « Heart Grown Cold » et vous aurez fait le tour du panorama.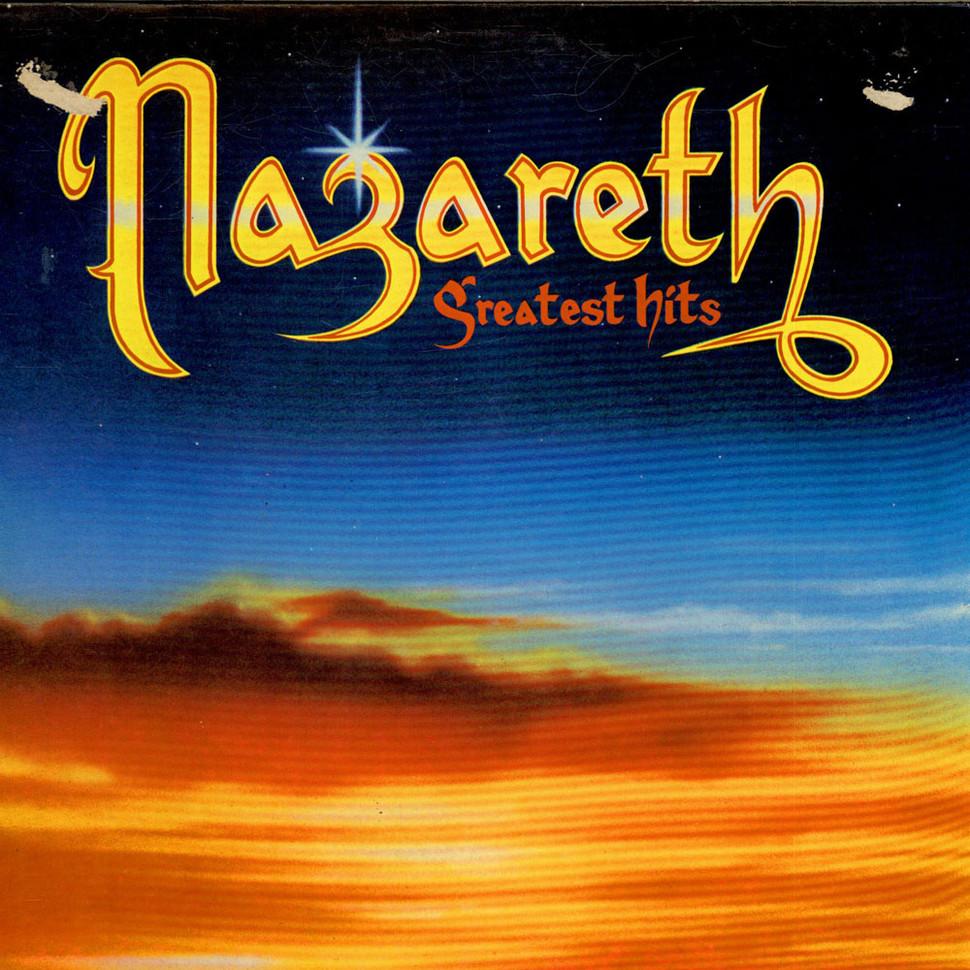 Je ne sais plus comment mon « Greatest Hits » de Nazareth s'est retrouvé en possession de Muriel Dupeyroux, mais je me souviens qu'elle m'avait proposé de venir le récupérer chez elle. La bonne aubaine ! Elle devait avoir deux ans de plus que moi, Muriel Dupeyroux, et elle avait du chien. Et puis après tout, si elle avait redoublé deux fois, vive comme elle était, c'était peut-être bien pour m'attendre.
Comme le temps passant j'intéressais de moins en moins les pédophiles - et ceci ne cesserait de se dégrader par la suite, non que je le déplore mais il faut bien dire les choses - la Louise m'autorisa exceptionnellement à me rendre à Verrières un dimanche après-midi.
J'ai pris le bus pour Chatenay-Malabry. Ce n'était pas un coin où on aimait aller, nous, les gars de la Plaine, à cause des teigneux de la Butte-Rouge. Je descendais un peu avant leur quartier, à l'arrêt qu'on m'avait indiqué.
Sonia m'attendait. Sa soeur était absente, expliquait-elle, et elle m'invitait à venir récupérer mon disque, sa maison étant à deux pas. Deux pas... pour sa taille ! Moi j'en ai compté beaucoup plus !
On a marché assez longtemps en échangeant des banalités. Si je n'ai plus en mémoire l'entrée de la maison, je me souviens parfaitement de sa chambre. Sonia tenait l'album, considérant la tracklist. « J'aime beaucoup celle-ci », minaudait-t-elle en posant mon vinyle sur sa platine alors que je lui vantais les mérites de ce disque. Un craquement, quelques notes au clavier, puis la voix rocailleuse de Dan Mc Cafferty a envahi la pièce.
« Love hurts, love scars
Love wounds and marks
Any heart »

Sonia s'assit sur son lit et me regarda avec ses beaux yeux de vache. Je revois encore son pantalon marron de velours à grosses cotes, et son buste drapé d'une chemise blanche, légèrement renversé en arrière, les mains en appui sur le lit qui s'offrait.
De tous les standards de Nazareth présents sur cet album, Sonia avait retenu cette reprise kitch des Everly Brothers, le titre le plus gênant du best of. On l'écoutait dans un silence qui comptait triple au Scrabble. Quand la chanson fut terminée, j'invoquai une réunion de famille pour ne pas m'attarder, une histoire de beau-frère de passage dans la région, il faut toujours un fond de vérité pour bien mentir.
Sonia ne m'a pas raccompagné. J'ai rejoint Chatenay-Malabry à tâtons pour ne pas me perdre, puis j'ai sauté dans le premier bus. Là, j'ai réalisé que j'avais oublié de récupérer mon « Greatest Hits », et que je n'avais aucune envie de retourner. Les soeurs Dupeyroux ne me l'ont jamais rendu. Je crois même qu'on n'en a plus jamais parlé. C'était en somme leur prise de guerre après ma capitulation.
Je me souviens de Sonia, perchée sur son mètre soixante-quinze, ses cheveux blonds coupés à la garçonne qui se terminaient en accroche-coeur sur ses joues, ses longs cils, ses tâches de rousseur et sa fraîcheur champêtre...
« Un jour peut-être dans une gare /
Et sur ma route, comme au hasard /
Elle reviendra là-bas du froid /
Elle reviendra... »
Et bien tant qu'elle revient, dites-lui qu'elle en profite pour ramener mon disque !
Articles similaires
C'était mieux avant, tout le monde vous le dira. Et encore avant, c'était encore mieux. Et patin-couffin, jusqu'au bout du bout. Au bout du bout, il y avait un jardin, le jardin d'Eden... Moi j'y ai jamais mis…
Au collège des Petits Ponts, à part Carole Bouton qui vivait le nez dans ses bouquins depuis la primaire et qui finissait invariablement première de la classe juste devant Jelko Petrovic (elle fait aujourd'hui une belle carri&egrav…