Accueil

/

Les N'importe-Quoi d'Ahasverus : HARMONIUM, Harmonium (1974)
Les N'importe-Quoi d'Ahasverus : HARMONIUM, Harmonium (1974)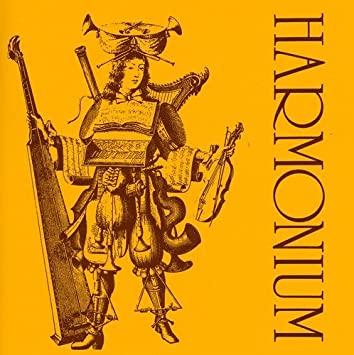 Un jour de printemps, dans le 190B qui me ramenait chez ma mère, j'ai vu la queue de la comète. Il s'appelait Daniel. Il portait un tee shirt sans manches et une paire de petites lunettes rondes. C'était le plus perché des potes à Mimile, mon frère, et ça faisait des années qu'il était sorti des radars. Je savais qu'il était parti à Katmandou lors de la grande migration des Babas Cool. Il avait dû rentrer par la dernière navette, parce qu'on arrivait bientôt à 1990. Pour moi qui avais décroché un job, pour ne pas dire une carrière, voir Daniel scotché comme ça à la décennie précédente, c'était un peu comme aller au zoo pour regarder des espèces menacées. Ça nous ramenait quelques années en arrière, à la fin des 70's , quand le monde était encore presque entièrement recouvert de Babas Cool.
Le Baba Cool ça leur dit plus grand chose, aux jeunes. Le nom fait même un peu couillon, maintenant. Il fleurissait pourtant sur le globe des années 70 aux années 80. Aujourd'hui, le Baba Cool est à l'homme de la fin du XXème siècle un peu ce que Néandartal était à Sapiens. Il a mystérieusement disparu, sans qu'on sache bien où il est parti ni comment ils s'est éteint. On retrouve encore des éléments de sa musique chez les progueux, et un peu de son look chez les Rastas, tout ça a du copuler. Mais pour le reste, du balai...
Le Baba Cool - ou Baba - parlait très doucement, d'une voix atone. Il ponctuait chaque phrase par « tu vois ? ». Le point d'interrogation, dans « tu vois ? », n'était pas très appuyé. C'était une question fermée qui appelait en principe une réponse affirmative.
Quelques exemples pour amener votre compréhension :
« - Genesis, sans Peter Gabriel, c'est plus Genesis, tu vois ? »

« Crosby, Still, Nash & Young, sans Young, c'est plus Crosby, Still, Nash & Young, tu vois ? »

« Barclay James Harvest, s'ils étaient produits par Barclay, ça ferait Barclay-Barclay James Harvest, c'est too much, tu vois ? ».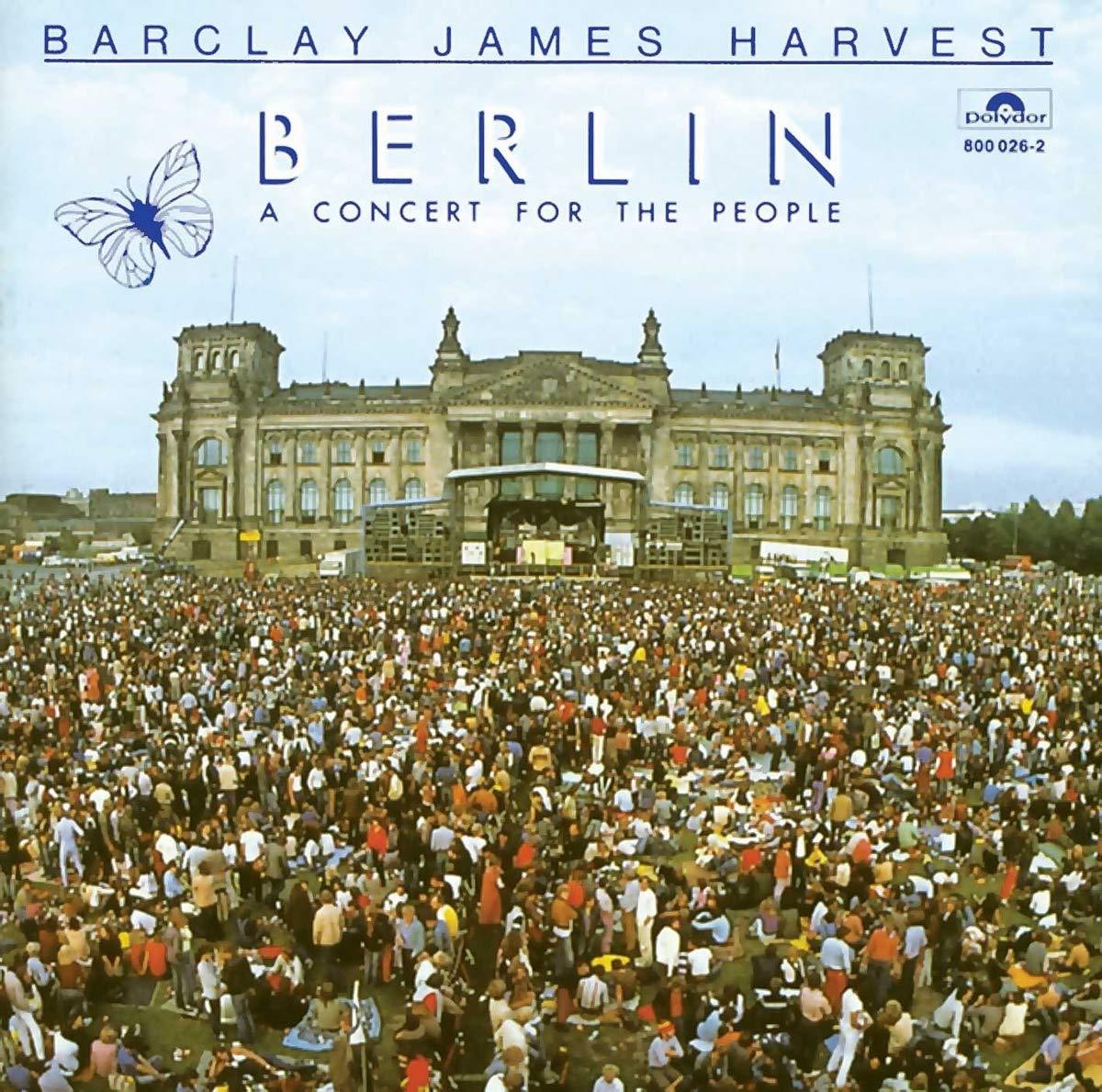 BARCLAY JAMES HARVEST et l'album live « Berlin » (1978)
J'ai eu des bons amis Babas, Claude et Jackie (aucun lien avec Michel).
Ils écoutaient Genesis avec Peter Gabriel, Neil Young tout seul et BJH au complet, tandis que mon cœur balançait déjà pour Scorpions, dont certaines compositions planantes parvenaient à trouver grâce auprès de leurs oreilles.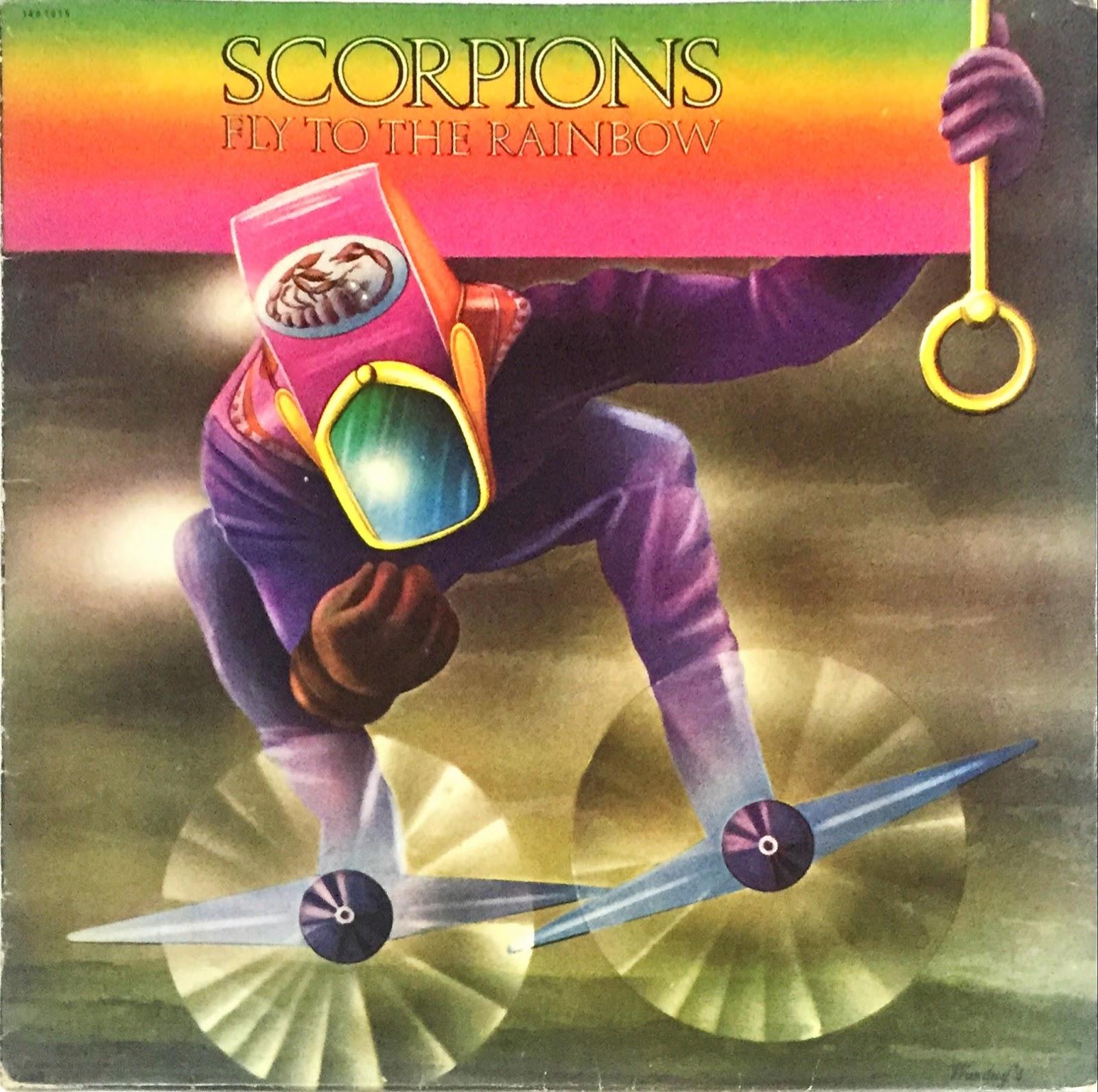 « Fly To The Rainbow » (1974), second album du groupe allemand Scorpions.
Quand ses parents n'étaient pas là, Claude nous invitait pour la soirée. Chacun amenait ses trente-trois tours, que nous écoutions en voyageant parmi les volutes enfumées.
Dans la discothèque de Claude se trouvait le disque d'un groupe de Montreal au chant français : « Harmonium ». Ce groupe est resté fameux dans l'univers du prog'.
Harmonium a fait ses premières armes en Anglais, et c'est leur manager qui a la bonne idée de suggérer au groupe d'écrire en Français. Ainsi naît cet album, refusé en 1973 par plusieurs majors en raison de la longueur de ses morceaux.
C'est finalement Quality Records, un label plutôt positionné dans le disco, qui signe et qui permet à Harmonium de trouver son public.
« Harmonium » l'album est mis en boîte en moins d'une semaine. La légende raconte que le dernier jour les musiciens sortirent recruter une dizaine de passants parmi la foule du samedi sur la rue St-Catherine (la plus grande rue commerçante de Montreal) afin de tenir les chœurs sur « Un musicien parmi tant d'autres », la dernière piste :
« Où est allé tout ce monde /
Qui avait que'qu' chose à raconter (di li do da la da) /
On a mis quelqu'un au monde /
On devrait peut-être l'écouter. »
Les harmonies vocales d'Harmonium sont d'une douceur hypnotique. La pochette est une reproduction de l'Habit De Musicien, extrait des « Costumes grotesques » du graveur Nicolas de Larmessin (1632-1694). Elle sera régulièrement utilisée par le groupe.
« Harmonium » a fait l'objet de deux rééditions, l'une en 1992 - avec un titre bonus - l'autre en 2019. C'est cette seconde version, totalement révisée à partir des bandes originales, rebaptisée « Harmonium XLV », que vous choisirez.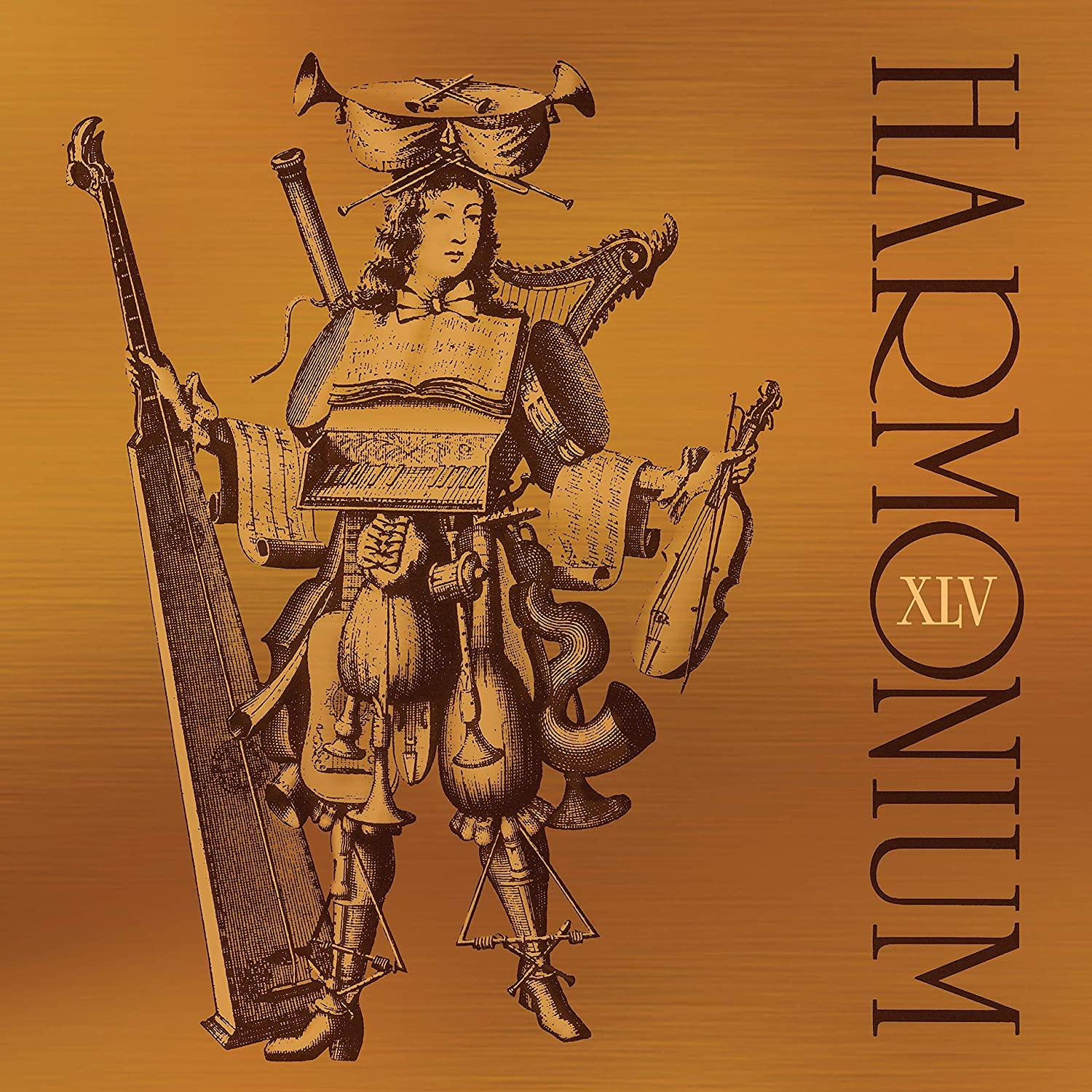 Sorti à l'occasion du quarante-cinquième anniversaire de l'album « Harmonium », « Harmonium XLV» revisite le son à partir des bandes originales.
Aujourd'hui mon ami Claude vit au Québec. Il doit écouter Harmonium plus que jamais. Je n'ai plus de nouvelles de Jackie. Non, n'y revenez pas, elle n'a pas fait carrière dans la vidéo. Quand à Daniel, vous le reconnaîtrez facilement, tabarnak ! Il est encore accroché à la barre d'un bus dont il n'a jamais pu descendre.
Articles similaires
« C'était mon rêve, c'était Sonia » chantait Patrick Juvet... Moi je l'ai bien connue Sonia. Sonia Dupeyroux. « C'était l'amour qui venait du froid », poursuit-il. C'est vrai…
Groupe : OSCIL Album : « First Step On My Moon » (03/09/2021) Genre : Rock/Metal progressif Origine : Paris On aime : le chant, le songwriting, la diversité, le son Par Ahasverus Oscil existe depuis 2013 et son principal composit…