Accueil

/

Les brèves de la semaine 49
Les brèves de la semaine 49
KLONE : Open The DOORS
Le groupe de Prog' KLONE a mis en ligne courant novembre cette reprise de "The Spy", tirée de l'album "Morrison Hotel" de The Doors.
Guillaume Bernard, le guitariste du combo poitevin, est à l'origine de ce choix :
"J'écoute les Doors depuis que je suis tout petit et cela a baigné une partie de mon enfance . J'adore le côté Shaman et Psyché de leur musique .
Je garde aussi beaucoup de souvenirs du film The Doors d'Oliver Stone que j'ai regardé pas mal de fois en étant ado.
La chanson The Spy à la base est un titre très blues / piano bar et j'ai voulu en faire un titre à la limite Doom avec une atmosphère plus pesante tout en respectant les codes du morceau .
J'espère que vous aimerez ce titre autant que nous !"
---
GRORR : Vous en voulez en GRORR ?
Ca bouge chez Grorr !
Les Palois viennent de sortir l'EP "II" et leur nouvel album, "Ddulden's Last Flight", devrait voir le jour le 26/02/2021.
Il s'agira, selon http://www.radiometal.com d'un concept-album qui rendra hommage aux bandes originales de films d'aventures.
En attendant on propose aux amateurs de prog' et de world music que vous êtes de réécouter "Anthill", le très beau premier LP de Grorr, qui, en 2012, utilisait vielle à roue, sitar, percus africaines et indiennes et autres flûtes japonaises pour nous conter en treize parties la vie d'une fourmilière, de son réveil au printemps à ses guerres d'expansion, s'achevant, le temps d'une révolution, avec l'arrivée de l'hiver.

"We Are Legion", clip d'animation signé Mederic Grandet
Ce bijou est à moins de six euros chez Bandcamp, vous auriez bien tort de vous priver de la qualité audio sans perte que cette plateforme permet de télécharger !
https://grorr.bandcamp.com/album/anthill
---
NOISS : Let's Make NOISS !
Vous aimez le grunge et les concerts vous manquent ?
Profitant que l'affaire était intégralement filmée par la chaîne de télévision 8 Mont-Blanc, Noiss a mis en ligne une vidéo (d'une qualité que beaucoup vont lui envier) de sa prestation live réalisée en septembre 2020 au Brin de Zinc.

Noiss est un trio basse-batterie-guitare originaire de Chambéry. Formé en 2017, il compte deux EP.
https://noiss-music.com/
---
LA DISCOGRAPHIE DE SORTILEGE A MOINS DE QUINZE EUROS
"Sortilège" (1983), "Métamorphose" (1984) et "Larmes de Héros" (1986), les trois albums studio de Sortilège, le groupe mythique de Christian "Zouille" Augustin, sont disponibles sur Bandcamp au format numérique pour moins de quinze euros le tout (TTC).
Bandcamp permet de télécharger aussi bien en format MP3 qu'en audio sans perte (WAV, FLAC, etc) et donc d'avoir un son d'une meilleure qualité. C'est également l'une des plateformes qui laisse le plus de marge aux artistes.
https://sortilege2.bandcamp.com/album/larmes-de-h-ros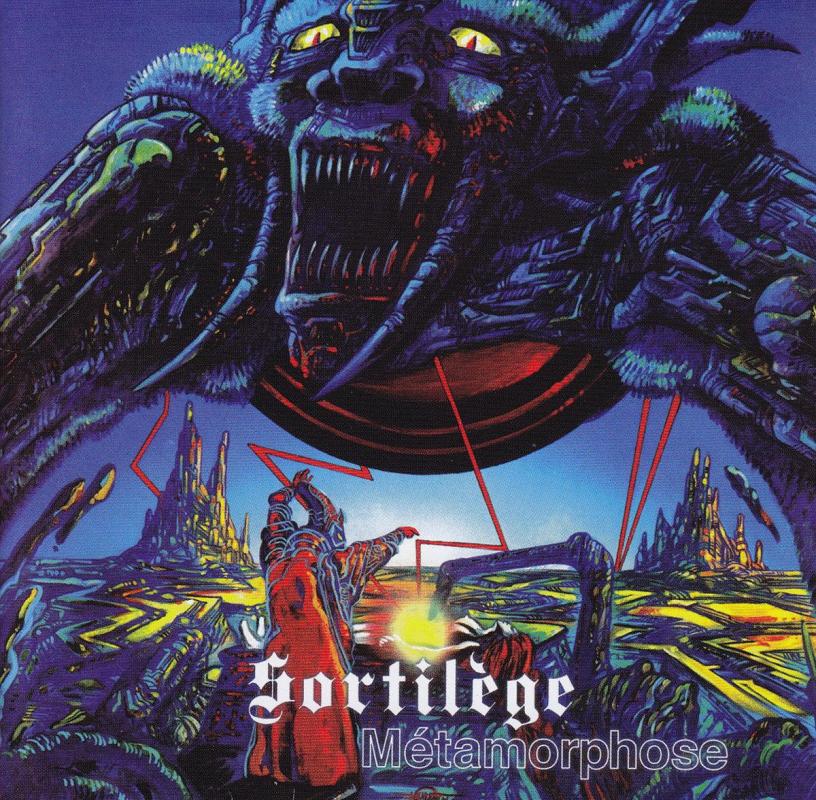 ---
NOSTROMO EN STUDIO !

C'est une info signée Agence Singularités : le groupe de metalcore suisse Nostromo est entré aux Caduceus Studios pour enregistrer le successeur de l'EP "Narrenschiff", dont est extrait la vidéo présentée ici.
Il s'agira de l'album - Nostromo n'avait pas enregistré sous ce format depuis 2002 - "Bucephale".
Un crowdfunding a été mis en ligne. Il propose des ventes collector (affiches ou peau de caisse claire signées par le groupe, par exemple) et permet bien sûr de pré-commander l'album. Voici son lien :
https://fr.ulule.com/nostromo-bucephale/
---
BALLS OUT - THE KIDS ARE BACK
Le groupe de hard-rock Balls Out a mis en ligne le premier single de son futur album, successeur du succulent "Let Me In (I Know Someone Inside)" (2019).
Tourné dans la région niçoise, le clip de ce "Back To Real" voit apparaître notamment à l'image l'ex-WASP Chris Holmes (le mean man prépare lui aussi son album).
Articles similaires
DROPDEAD CHAOS : EN ROUTE VERS L'ALBUM ! Dropdead chaos est un collectif de musiciens de Betraying The Martyrs, Black Bomb A, Sidilarsen, Les Tambours du Bronx, Sirenia, Think Of A New Kind et Smash Hit Combo. Il s'est virtuellement réuni…