Accueil

/

L'album préféré d'Ingrid (JIRFIYA)
L'album préféré d'Ingrid (JIRFIYA)
Alors que se profile "Still Waiting", le nouvel opus de Jirfiya qui sortira le 25/11/2020, nous avons demandé à Ingrid, sa chanteuse, également vocaliste d'Oscil, de nous présenter son album préféré.
Voici sa réponse.
On connaissait Ingrid pour sa jolie voix, elle nous donne l'occasion de découvrir sa plume. Et donc un album qu'elle aime particulièrement... et qu'elle dépeint remarquablement.

L'album préféré d'Ingrid (Jirfiya, Oscil)
"Un cygne au long cou enlaçant le sien, la langoureuse Björk s'abandonne, presque nue sur des galets.
Après les pochettes sophistiquées et mythiques, comme celle du précédent album "Homogenic", la sobriété en noir et blanc de "Vespertine" rappelle la photo de Mondino de "Début", le détail kitch en plus.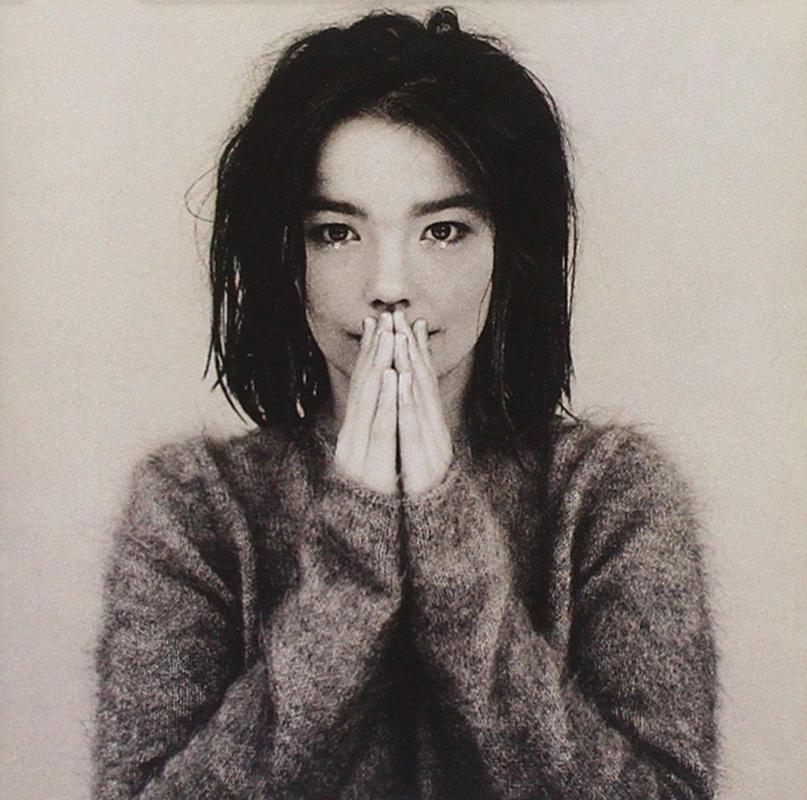 BJORK - Début (1993)
On l'a reconnue ! Elle avait enfilé cette robe-tutu blanc à tête de cygne sur le tapis rouge des Oscars, en pastiche du chic hollywoodien, et les tabloïds en gloussent encore. Nommée alors pour son duo émouvant "I've Seen It All", sur la B.O. de "Dancer In The Dark", elle y fait une prestation magique, quoiqu'un peu expédiée par le timing certainement. Et Thom Yorke, sa moitié de ciné, n'y est pas. Et puis c'est Dylan et sa voix de canard qui gagnent. Couac.
A cette époque-là, elle sort du triomphe palmétaire de "Dancer In The Dark", et l'on saitmaintenant qu'elle s'en est pris plein les plumes de la part du libidineux von Trier sur letournage, Her Too . Avec cette robe espiègle, elle est déjà en promo pour son futur album,dont le cygne blanc sera l'emblème, décliné même en logo kawaï sur une série de T-Shirts (j'ai !).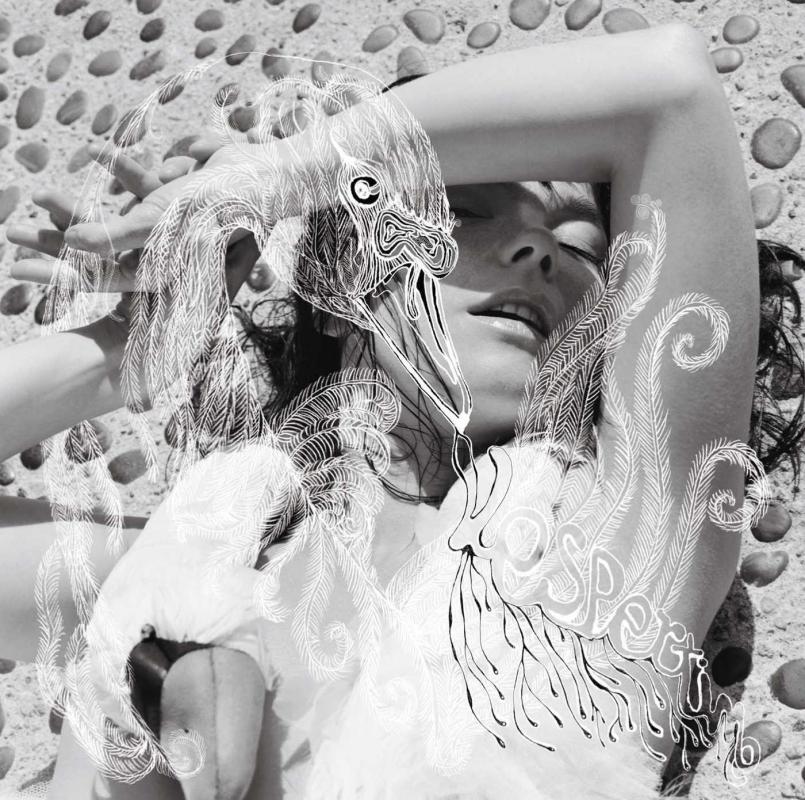 VESPERTINE donc.
Une oeuvre apaisée que Björk a voulu comme un retour à soi. Un conte de glace et de feu, célébrant son amour pour son compagnon d'alors, et leurs ébats qu'on imagine torrides dans un sanctuaire feutré, un cocon secret couvé par les aurores boréales et réchauffé par les étincelles des chairs.
Au coeur de l'album, une boîte à musique obsédante qui me hante encore, et qu'on entend dès l'intro de "Pagan Poetry", dans l'instrumental "Frosti" et la céleste "Aurora". Cette boîte à musique en cristal qu'on retrouve en ouverture de la tournée suivante, posée sur ses genoux, égrenant une mélodie introspective. Un concert inoubliable où le duo Matmos marchait dans un petit carré de glace, dont le son était repris en direct. Où le choeur de chanteuses Inuit résonne encore dans les hauteurs du plafond doré. Où la harpe de Zeena Parkins et la voix déchirante de Björk vous coupaient le souffle sur "Generous Palmstroke".
Les crépitements de "Cocoon", les choeurs majestueux de "Undo", les ornements de harpe de "An Echo A Stain" : à chaque plongée renouvelée dans ce palais aux recoins intimistes, depuis tant d'années, autant de fins détails à débusquer que sur les parois d'une galerie deminéraux.
Et cette voix, une des plus marquantes de ces trois dernières décennies musicales. A rebours de tous les standards, et ici encore magnifiée du moindre souffle court à l'envolée la plus pure d'émotion.
Quelques mots enfin sur l'écrin visuel, comme toujours hyper maîtrisé chez Björk. D'abord, une police de caractères spécialement créée pour l'album et les sorties DVD, et donc ce cygne énigmatique décliné en goodies.
Puis les clips, dont celui de "Hidden Place", sorti en premier, où un fluide animé en 3D lui passe par tous les pores et muqueuses du visage. Celui de "Cocoon", dirigé par Eiko Ishioka, où nue comme un ver luisant, elle joue avec un fil rouge tentaculaire qui finira par l'étreindre entièrement. Et mon clip et morceau préféré, "Pagan Poetry", dirigé par Nick Knight, aux images X subliminales et pas que, et qui s'achève dans un climax masochiste.
"Vespertine" est une ode à l'érotisme et aux jeux amoureux, l'oeuvre d'une femme épanouie, et peut-être un des derniers albums accessibles de Björk, avant qu'elle ne s'enferme quelque peu dans sa tour d'expérimentations geek. C'est en tout cas un album majeur, qui offrait un refuge de volupté musicale quand le monde de cette fin d'année 2001 allait s'écrouler pour longtemps."
Retrouvez Ingrid dans Jirfiya sur Bandcamp :
https://jirfiya.bandcamp.com/album/still-waiting
Ou sur Facebook :
https://www.facebook.com/jirfiya
Articles similaires
Groupe : Jirfiya Album : Still Waiting (disponible depuis le 25 novembre 2020) Genre : Metal Mélodique (et moderne !) / Heavy Prog' Influences&nb…
Jirfiya est né de la rencontre de deux univers qui s'entrechoquent à la manière de blocs de silex : d'un côté des musiciens porteurs d'un Metal agressif, de l'autre une très belle voix.…