Accueil

/

L'actualité de la semaine 21/21
L'actualité de la semaine 21/21
KING ZEBRA : GUERNICA COMPLETE LE TABLEAU
La Suédoise Guernica Mancini (Thundermother) est venue pousser la chansonnette sur "Wall of Confusion" un titre du groupe suisse KING ZEBRA .
King Zebra et Thundermother seront d'ailleurs en concert le 26/10/21 au Konzertfabrik Z7 - Pratteln (CH).
---
J'AI RÊVE D'EN AUTREMONDE
Le groupe de dark folk Wegferend a dévoilé en live le titre "Holy Ghost", qui figurera sur son futur opus "En Autremonde - Chapitre second", à paraître début 2022.
Sorti fin 2019, "En Autremonde - Chapitre Premier" est, quant à lui, toujours disponible :
https://wegferend.bandcamp.com/.../en-autremonde-chapitre

---
EVERY ROSE HAS ITS THORN
"Every Rose Has Its Thorn", chantait Poison... Ce n'est certes pas Karoline Rose SUN (mais vous pouvez l'appeler "Sun", précise-t-elle) qui vous dira le contraire.
Après "Brutal Pop", et en attendant de se retrouver sur les planches en tenue de Conan La Barbare, la flamboyante Franco-Allemande revient avec "Golden", un nouveau single.
---
HEAVY DUTY : ROAD BLOODY ROAD
Voila un moment que ça les titillait, les Heavy Duty : ils reprennent du service et se retrouvent pour un concert au Monster'S Art de Fréjus le 02/07/2021.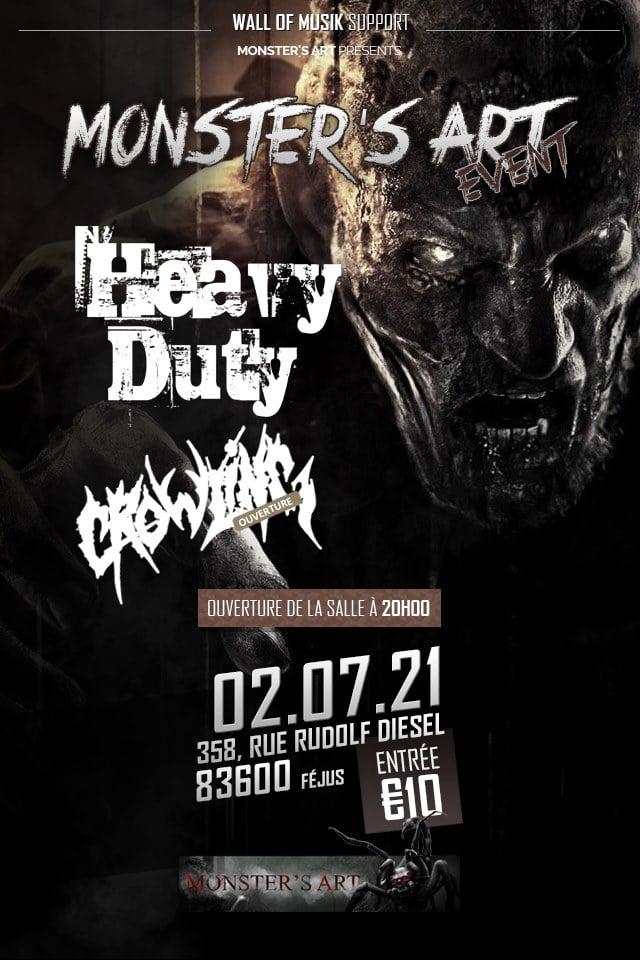 Le groupe avait mis ses activités en veille depuis 2016 et la sortie de son dernier album "Endgame" (notre interview Back to the roots : HEAVY DUTY, Endgame (2016), STILL ALIVE AND WELL ?). Il précise :
« Après un gros break, l'envie est toujours là, on aura même des nouveaux titres à vous envoyer "in your face baby" comme d'hab ! On se retrouve donc au Monster'S Art à Fréjus le deux Juillet prochain avec les potos de CROWLING qui viennent d'ailleurs de sortir un EP récemment !
Ça va poutrer, on a hâte de tous et toutes vous revoir ! »
---
VISIONS OF DYSTOPIA - JEUX DE VILAINS
Le label M&O Music Music présente le nouveau clip du groupe Visions Of Dystopia "Suffering Games", issu de son nouvel album sorti récemment.
Cet album, "A Nightmare on Dystopian Street", est disponible en digital :
---
EREI LA PETITE SORCIERE
Laetitia Finidori et Adrien Grousset (Hacride, Carpenter Brut) ont uni leurs talents pour fonder Erei Cross (anagramme de Sorcières !). « Here I am… Far away » est leur premier clip. Il annonce « The Widow », un EP qui nous sera livré le 11/06/2021.
https://orcd.co/ereicross-thewidow
https://www.facebook.com/EreiCross
---
SCARRED - NOUVEAU CLIP POUR LES LUXEMBOURGEOIS
Sorti en janvier 2021 chez KLONOSPHERE "Scarred", de Scarred, fait partie des belles sorties de ce premier semestre qui témoignent de la bonne santé du métal luxembourgeois.
Le quintette vient de présenter "Nothing Instead", son nouveau clip.
---
FAITH IN AGONY : BEAT ON THE BRAT WITH A BASEBALL BAT
Le groupe grenoblois Faith In Agony a présenté un troisième clip issu de son album "Drowned & Exalted", fraîchement sorti.
Il s'agit de "A41", en référence à l'axe qui relie Grenoble à Genève via Chambéry et Annecy.
Six clips - sous-titrés de acte I à acte IV - ont été réalisés pour accompagner la sortie de "Drowned & Exalted".
---
RETOUR AU BOULOT
Les Franciliens de Hot Hell RooM travaillent actuellement sur leur nouvel album.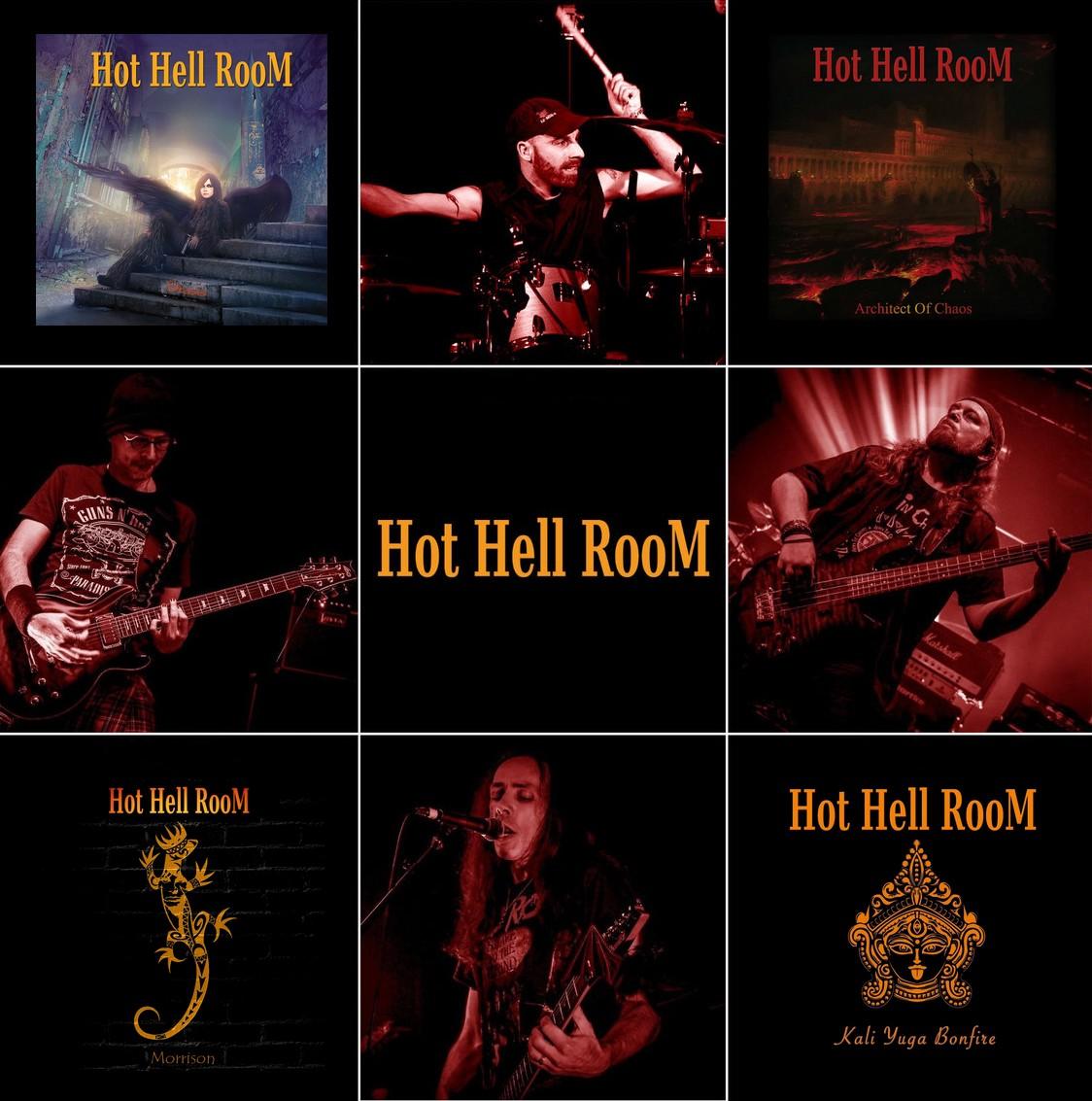 Masterisé par Maor Appelbaum (Dream Theater, Faith No More, Yes, Yngwie Malmsteen, Rob Halford), il comportera notamment un titre, intitulé "1307", ayant pour sujet l'arrestation des Templiers par le roi Philippe Le Bel.
---
APEX TEN - ET DE DEUX, UNE FOIS !
A vos écouteurs : Les Belges d' Apex Ten viennent de mettre en ligne "Orbiting Jupiter", un nouveau single.
Après "Yamashita", présenté en avril 2021, il s'agit du second morceau du groupe d'improvisation stoner.
---
IN HELL - AVANT L'ALBUM
Le groupe de black death In Hell vient de présenter un nouveau clip, précurseur du futur album annoncé pour la fin de l'année 2021.

Laurent Plainchamp, fondateur de Kozh Dall Division, est invité sur ce morceau intitulé "Eschatology From Heresy".
---
Articles similaires
ALIVE AND KICK-ASS Après Akiavel, c'est au tour de Dirty Black Summer de dévoiler sa performance au profit du Slay At Home | Metal Injection. Ils donnaient pour l'occasion leur tout premier concert. Dirty Black Summer interpr&egra…