Accueil

/

L'actualité de la semaine 20/21
L'actualité de la semaine 20/21
THE BOYS ARE BACK IN TOWN
Cinq ans après l'album Dirty Dollz, les Glammers de RAKEL TRAXX amorcent leur retour avec un Ep six titres dont un morceau devrait être dévoilé dans quelques semaines.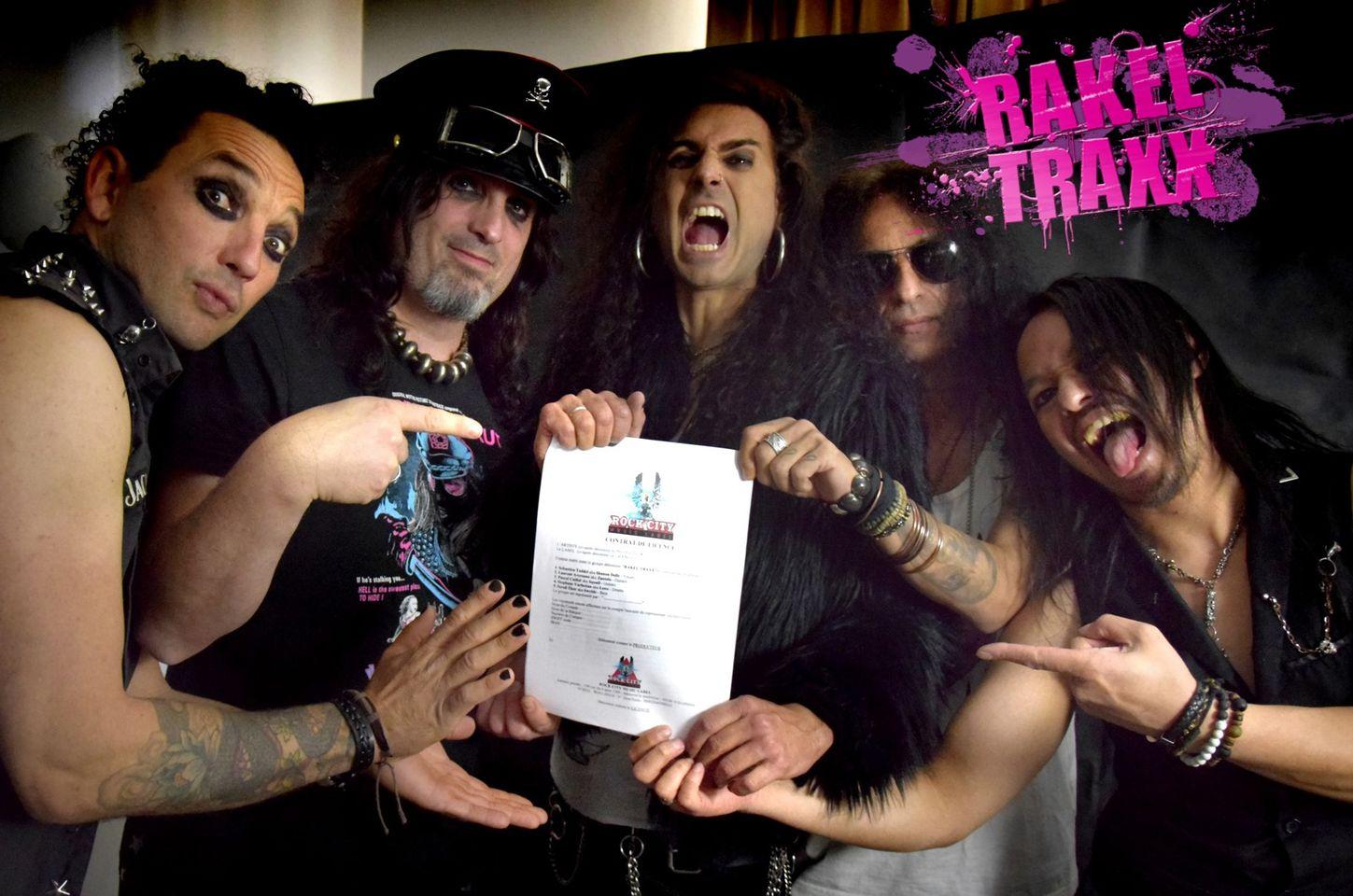 L'EP sortira avant fin 2021 chez Rock City Music Label.
---
DURA LEX
"Lex Divina Terrores", le deuxième album du groupe de black death In Hell, sortira en automne 2021 chez Mystyk Prod. Il sera distribué par Season of Mist.
Le quintette lillois communique :
« Toutes les parties drum sont quasiment terminées et l'enregistrement se fera avant la fin du printemps chez notre ami Jay Akiavel (NDLR : Akiavel) . La suite des enregistrements guitares, basse et chant se feront cet été chez notre bassiste Cédric Van Gele. Ensuite nous confierons le mix et le master également à Jay Akiavel qui se fera un plaisir de nous faire un son digne de l'enfer. Toute l'imagerie sera réalisée par Vincent Law de Beast Creation, qui est en train de nous concocter un cover et un artwork magnifique a faire rougir le diable lui même.
En attendant de vous proposer cet album qui marquera une certaine évolution du groupe, IN HELL a décidé de vous offrir un nouveau titre ( hors album ) qui sera mis en écoute le 25 mai 2021 à 18h en événement en ligne. Ce titre, 'Eschatology From Heresy", sera en téléchargement pour ceux qui le désire à 1.99€ sur notre page Bandcamp, qui nous servira à financer une partie de notre futur album "Lex Divina Terrores". Nous préférons cette solution plutôt qu'une campagne Ulule ou autre. »
In Hell a également annoncé la présence de Fabrice Loez (SUP / Spherical Unit Provided) en guest sur un titre du futur album.
---
Y A DE LA VOIX
Le chanteur Jo Amore (Kingcrown, Joe Stump's Tower of Babel) sera l'invité de Erevan sur un titre de "Into The Hell Of War - Part. I", le prochain album des Bretons.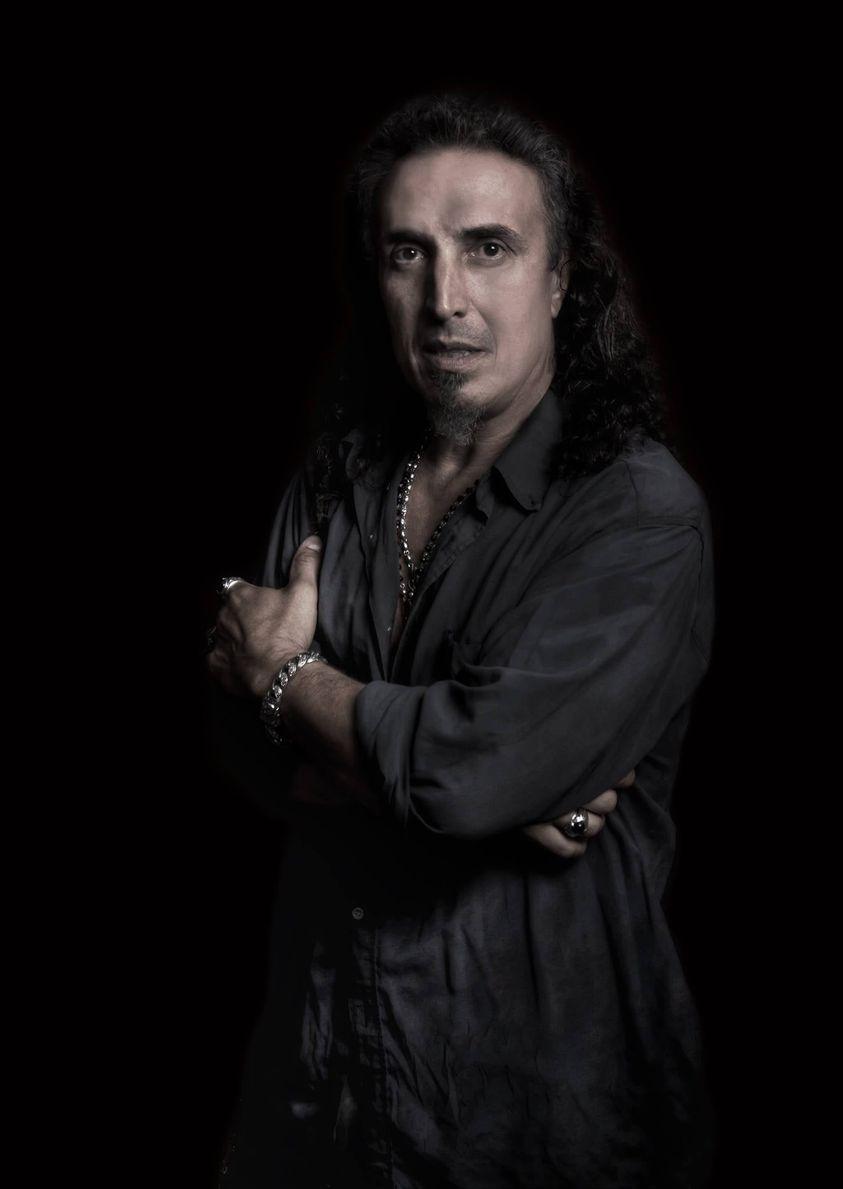 "J'ai hésité énormément avant de lui demander de chanter ce titre en duo avec moi, explique David Guezennec, chanteur/guitariste d'Erevan, car le rôle que je lui ai donné est absolument terrible, lui qui est une personne l'une des plus sympathiques du metal en France. Il a hérité pour ce titre le rôle du commandant SS du camp de Rawa Ruska, là où mon grand-père a été prisonnier et torturé.
Il a accepté, me disant au téléphone que c'était un rôle. Le résultat est ultra-bluffant, et le chant de Jo est diabolique! J'en ai d'ailleurs encore des frissons rien que d'en parler..."
A suivre sur Erevan The Band...
---
DOUBLE VISION
Visions Of Dystopia vient de présenter « The Call », le second clip tourné pour illustrer son album « A Nightmare On Dystopian Street » sorti le 16/04/2021 chez M&O Music .
Tourné au château de Lavagnac, dans l'Hérault, il succède à Shapeless Dreams qui avait été présenté fin avril.
Si vous aimez le "métal cinématographique" ne passez pas à côté de cet album !
---
TOUTOUTE PREMIERE FOIS
INFERN vient de mettre en ligne "Victim Of The Doom", son tout premier clip-single.
Côté death old-school, tout est là, même le petit craquement caractéristique du vinyle.
Ce titre figurera sur leur premier double-single, "Infern" qui sortira le 02/06/2021.
---
HAVE A BEAR
Waking The Sleeping Bear a dévoilé l'artwork de son futur album, "P*rno Future", dont la sortie est annoncée pour le 28/05/2021. Il est signé Adrien Pate.

"P*rno Future" sera un quatorze pistes d'environ cinquante-six minutes.
L'enregistrement, le mixage et le mastering sont de Pierre-yves Prost / kaktus.studio.
Tracklist :
Protase (Punks not dead)
Interférences
P*rno Future
Des heures
Plus rien à perdre
Caryocinèse
Nouvelle Dissidence
Épitase (Eaux troubles)
La tête à l'envers (feat. Joffrey LeBoy Boyer du groupe ASK)
Delenda
Soldat du sommeil
Métastases
Pogo Culture
Catastase (Ce qu'il nous reste)
---
PROMENONS-NOUS DANS LES BOIS
Après "Not Where I Belong" présenté voici trois semaines, c'est au tour de "Back to the Woods" d'être joliment revisité par les Bordelais de Seeds Of Mary au cours de leurs acoustic sessions.
Ils sont accompagnés pour l'occasion du violoncelliste Qlay .
Vous pouvez retrouver ces deux titres dans leur version originale électrique :
"Not Where I Belong" sur l'album "Serendipity" (2020)
"Back To The Woods" sur l'album "The BlackBird and The Dying Three" (2020)
Le lien : https://seedsofmary.bandcamp.com/merch
---
CHILDREN OF THE KRAV
Quelques mois seulement après leur dernier album "Barrikade", en téléchargement libre sur Bandcamp, Krav Boca revient avec un nouveau clip-single, "Signal", annonciateur du futur opus.
Krav Boca, qui aime inviter sur son rap-métal des artistes méditerranéens, collabore cette fois avec le rappeur grec Sponty.
Retrouvez leur discographie ici (les deux derniers albums sont en téléchargement libre) :
https://kravboca.bandcamp.com/
---
JADE EN BD
Initié voici deux ans, le projet " Rockpleaser", un comicbook imaginé par Thomas Healstone, alias Healstone artist , met en scène le groupe de Rock JADES dans un univers fantasy.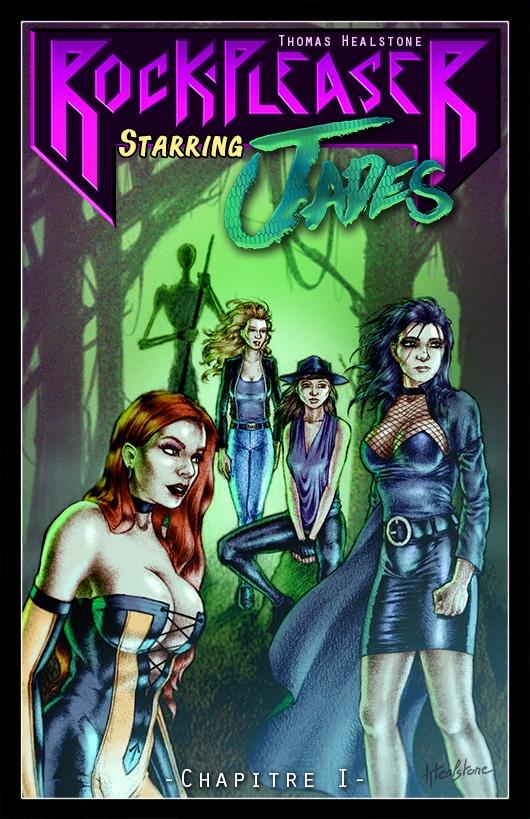 Chanteur et guitariste du groupe The Warm Lair , Thomas Healstone est dessinateur. Il a notamment collaboré avec Ultra Vomit.
Nourrissant le projet de transposer le monde du métal dans un univers fantasy, il repère Jades tandis que le groupe participe à un tremplin internet pour le Hellfest. La bande-dessinée est le fruit de leur collaboration.
"Rockpleaser" sortira le 26/05/2021.
---
PLAYLIST SPOTIFY AHASVERUS
Découvrez la playlist Spotify Ahaverus et partez pour près de neuf heures de métal francophone tous styles confondus.
Suivez ce lien :
https://open.spotify.com/playlist/2aDpMrzDJCW4YMmOmeFLlA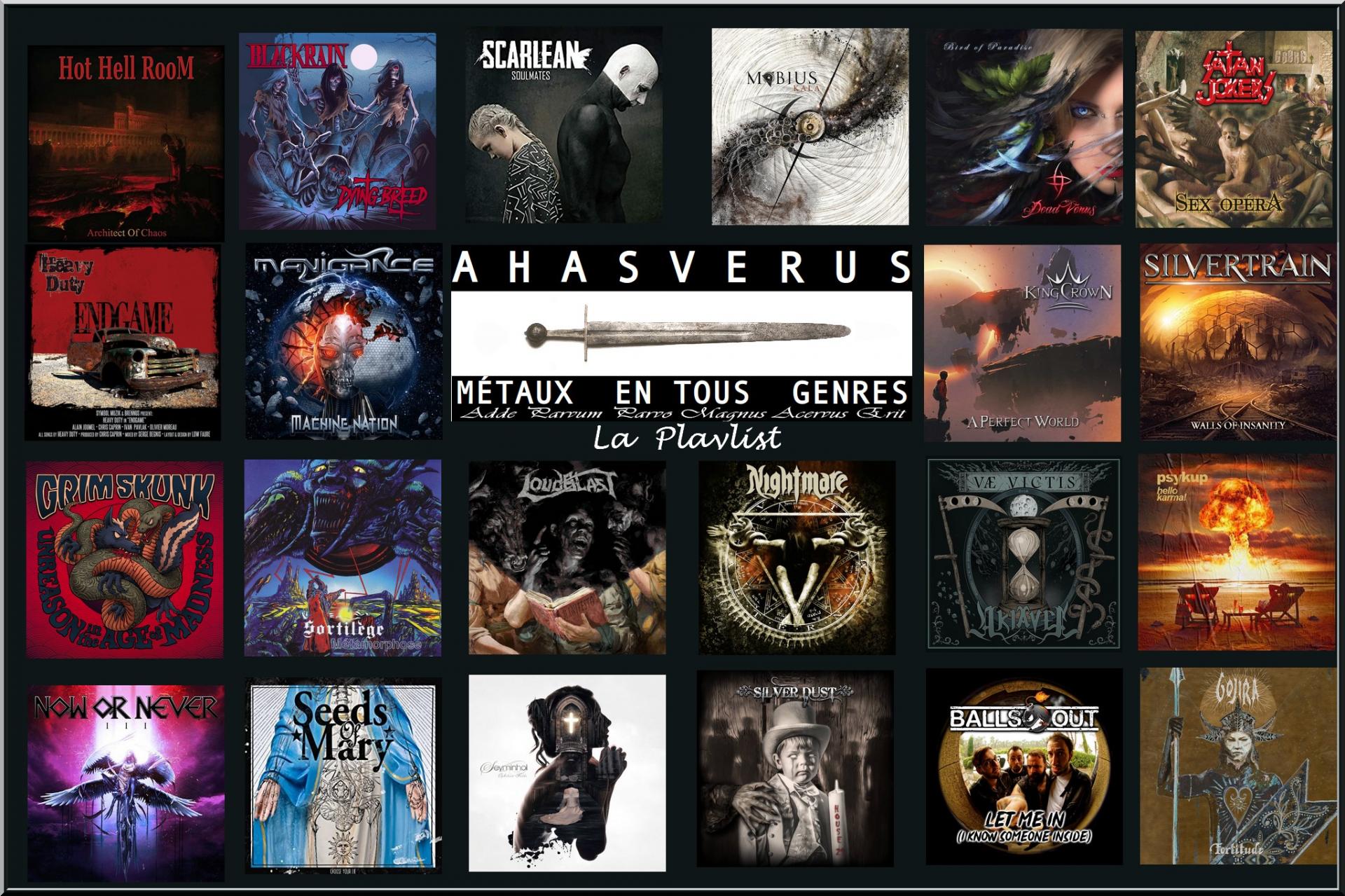 Articles similaires
ALIVE AND KICK-ASS Après Akiavel, c'est au tour de Dirty Black Summer de dévoiler sa performance au profit du Slay At Home | Metal Injection. Ils donnaient pour l'occasion leur tout premier concert. Dirty Black Summer interpr&egra…