Accueil

/

L'actualité de la semaine 11/21
L'actualité de la semaine 11/21
LE TEMPS DU RÊVE
Peter Gothilainen, keytariste et compositeur de Dreamslave, que nous avions le plaisir d'interviewer en juin 2019 (DREAMSLAVE : Rencontre avec Peter Gothilainen), a annoncé le 17/03/2021 sur sa page Facebook le prochain retour du groupe de métal symphonique lyonnais en ces termes :
"Nous allons entrer dans une nouvelle ère dans la vie du groupe, une période différente dont vous découvrirez les détails dans un moment. Emma (NDLR : chant) et moi sommes en train de préparer ça pour vous. Nous travaillons évidemment sur la production du deuxième album de Dreamslave, dont vous pouvez imaginer qu'il a pris du retard en raison de la crise sanitaire, entre autres. Mais l'opus II arrive et ça va faire du bruit !
Enfin, d'autres surprises sont également en préparation pour les prochains mois, nous vous tiendrons informés et espérons que vous les apprécierez. Nous sommes impatients de partager nos nouvelles créations musicales, et dans la vie quotidienne notre amour de la musique et des arts avec vous."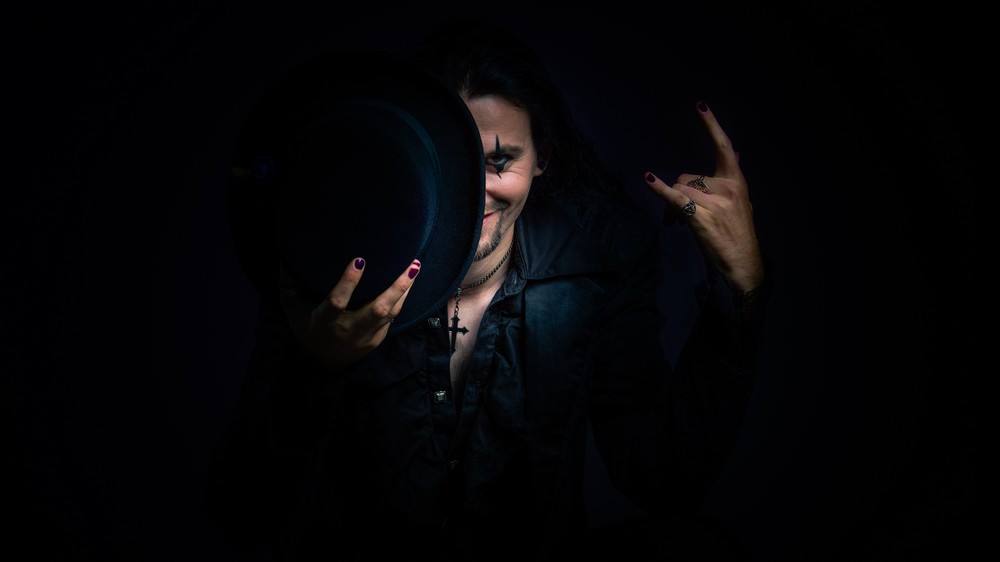 Peter Gothilainen par Loopol.
Dreamslave est l'auteur de "Rest In Phantasy" (2015), un très prometteur premier album dont une version a été rééditée en 2015 par le label allemand MASSACRE RECORDS.
---
FORTUNATO : LE GRAND RETOUR
"Insurgency", qui marque le retour de Fortunato après l'excellent "Restless Fire", sortira au printemps 2021 sur le nouveau label de métal français indépendant Rock City Music Label.
Markus Fortunato (basse, chant) y est accompagné de Seb Vallée (guitares), et de David Amore (batterie).
Son artwork est signé Stan W. Decker.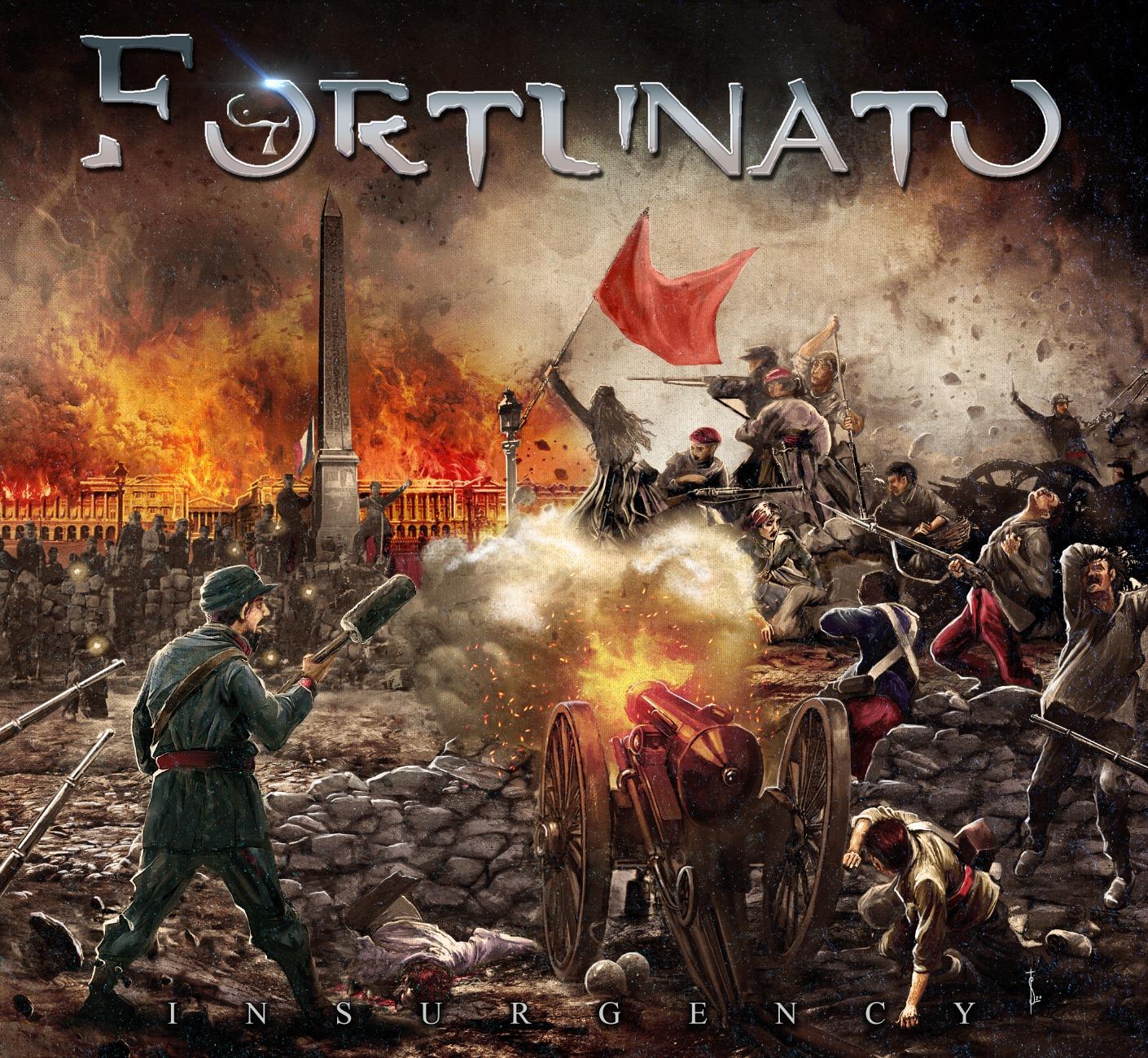 Un premier titre, "For Eternity", a été dévoilé.
Markus écrivait à propos de ce titre et du nouvel album :
"Ce premier morceau est extrait de mon troisième album Insurgency, un album de power metal symphonique agrémenté de touches musclées AOR. Mes principales sources d'inspiration sont le groupe Riot et le virtuose suédois Yngwie Malmsteen. Mais vous noterez aussi quelques touches de Manowar, Guns'n'Roses et divers groupes de métal néoclassique suédois des années 2000, comme Midnight Sun, Opus Atlantica ou Space Odyssey. Alors, un conseil: soyez un leader, pas un suiveur ! Insurgency (NDLR : l'insurrection) vient à vous !"
---
ALEA JACTA EST
Akiavel a révélé le nom de son futur album qui sortira le 23/04/2021. Il se nommera "Vae Victis". A cette occasion, le groupe a également dévoilé sa pochette, signée TOO MANY SKULLS (by Raf The Might).
Raf The Might a travaillé notamment avec Kreator et avait réalisé l'artwork du précédent album d'Akiavel, "V".
---
JE T'AIME AU GIBUS
Le groupe de post new-wave JE T'AIME a mis en ligne un nouvel album : "Je T'Aime Live At The Gibus". Il s'agit d'un onze pistes capturé dans la salle parisienne le 14/11/2019.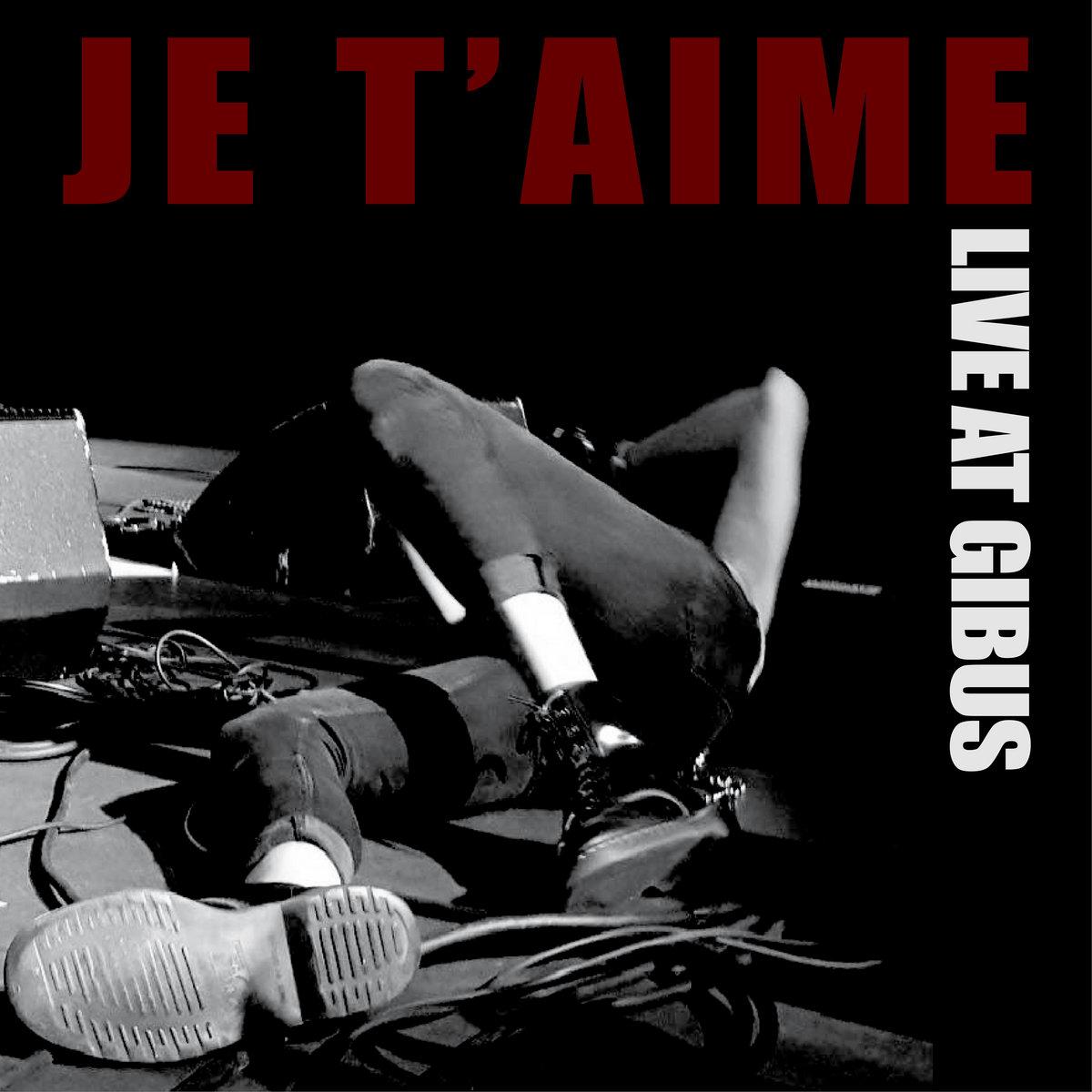 L'album est à prix libre sur Bandcamp. C'est une excellente occasion pour découvrir cet indispensable combo qui reprend la cold wave là où The Cure l'avait laissée à la fin des 80's.
https://jetaime-music.bandcamp.com/.../je-taime-live-at...
---
DES CLIPS ET DES CLAPS
Les Calaisiens de Breakhead viennent de mettre en ligne le clip "Blackout".
Il est extrait de leur nouvel album "Allegiance To Materiality", disponible depuis le 19/02/2021 chez M&O Music.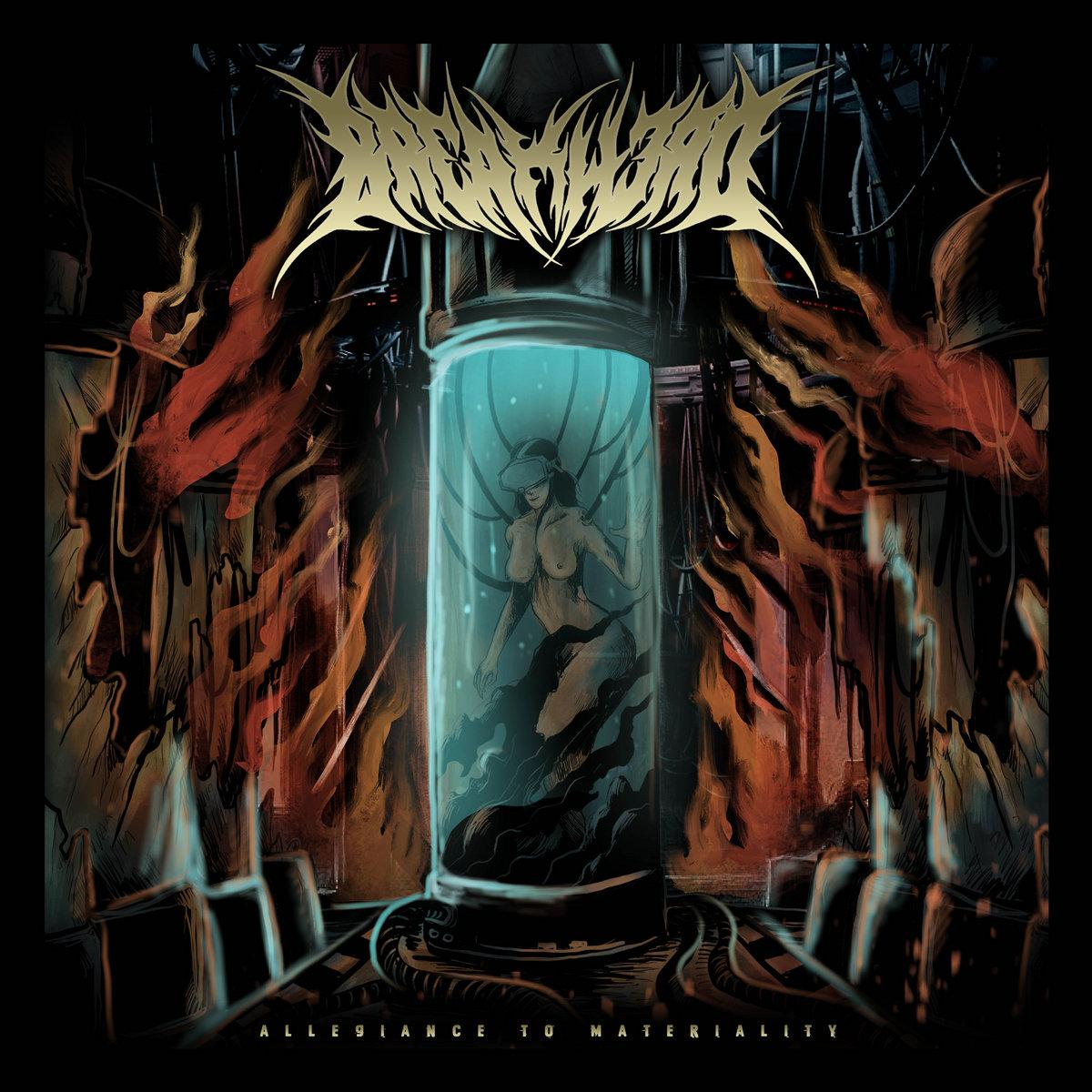 ---
JAYPEE JACOB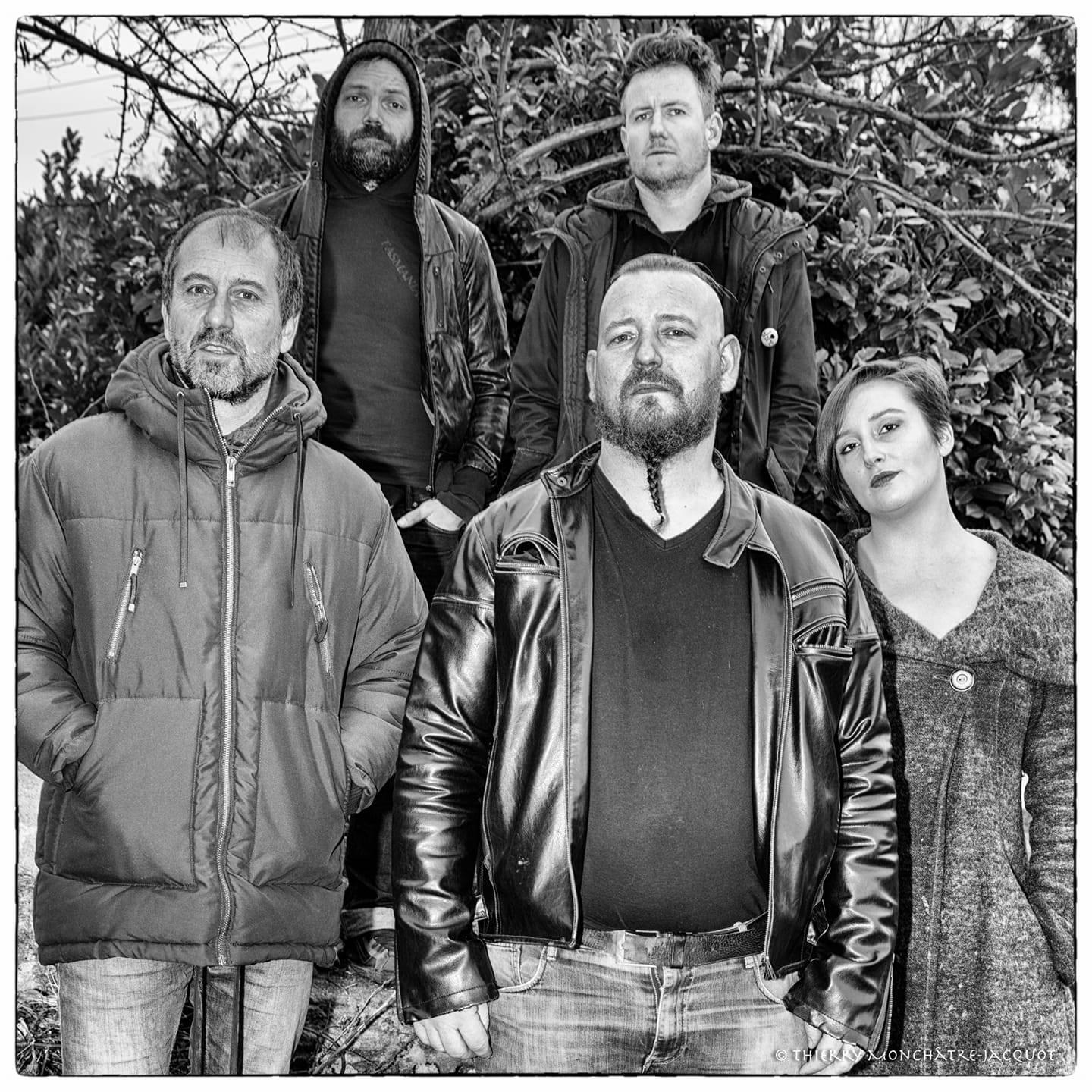 Il nous avait habitué à un one-man band, il revient sous la forme d'un quintette : Jaypee-jaypar s'est adjoint les services de quatre comparses pour une formule guitare / violoncelle / harmonica / basse / batterie pour un nouvel album qui sortira sous le nom de "Jaypee and the Cannibal Orgasmic Band". Que les fans se rassurent : le registre folk/rock/blues reste le même.
Jaypee-Jaypar dans le clip "City Of Light", extrait de son album "Meet Me Again" (2019).
Un financement participatif est ouvert :
Articles similaires
ALIVE AND KICK-ASS Après Akiavel, c'est au tour de Dirty Black Summer de dévoiler sa performance au profit du Slay At Home | Metal Injection. Ils donnaient pour l'occasion leur tout premier concert. Dirty Black Summer interpr&egra…