Accueil

/

Chronique d'album : NATURE MORTE (Post-Metal), "Messe Basse" (2021)
Chronique d'album : NATURE MORTE (Post-Metal), "Messe Basse" (2021)
Groupe : Nature Morte
Album : « Messe Basse » (07/05/2021 - Source Atone Records)
Genre : Post-Metal
Origine : Paris
On aime : l'alternance finesse/saturation, le son, le sens mélodique, l'artwork.
Par Ahasverus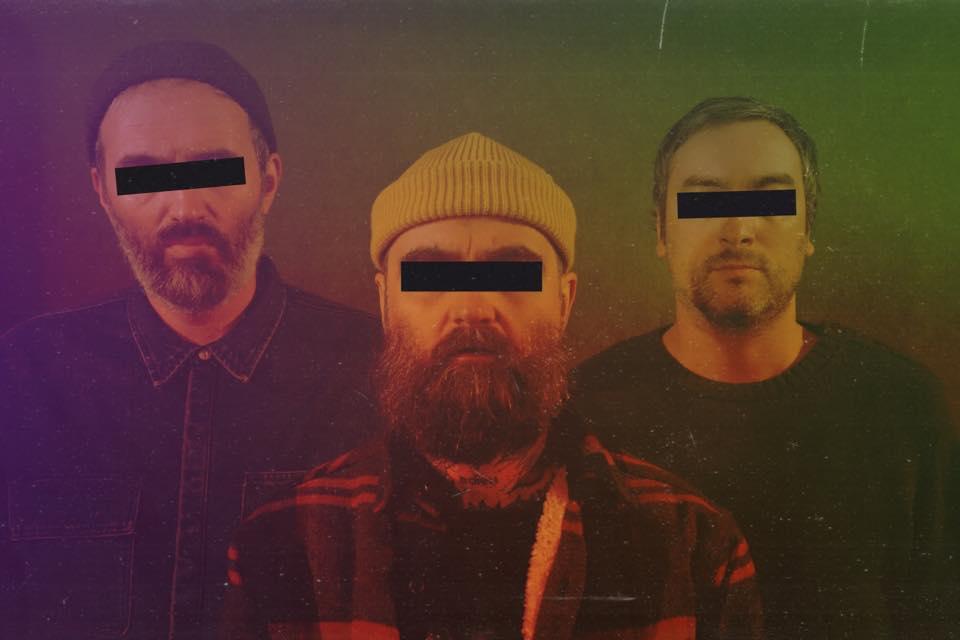 Nature Morte
Le Groupe :
Nature Morte est un trio formé en 2015.
Il mélange les univers du black metal et du shoegaze.
A ce propos, le groupe expliquait au webzine Heretik :


"Ce qui nous plait, c'est jouer avec les différents extrêmes. Nous avons pensé qu'il serait intéressant d'assimiler les deux genres, à première vue totalement opposées, et de créer une corrélation entre les deux."


(http://www.heretik-magazine.fr)
Après une démo en 2016, Nature Morte sort NM1, son premier album, en 2018.
Il est suivi en 2020 d'un split Hegemon / Nature Morte.
En 2021, Nature Morte revient avec un nouvel album :
« Messe Basse »
L'Album :
« Messe Basse » est un sept titres d'un peu moins de cinquante minutes.
L'ensemble des compositions est signé Nature Morte.
Il est enregistré, mixé et masterisé par Edgard Chevallier (Demande à la poussière) au Lower Tones Place Studio de Margency (95).
« Messe Basse » a été soutenu par le clip « White Goat, Dark Hoof » à propos duquel le groupe expliquait :


"Ce clip est un patchwork vidéo synthétisant le parcours et la vie des membres du groupe : de leurs précédents projets musicaux à Nature Morte, de la fin des 90's à aujourd'hui. Il s'inscrit dans la continuité de l'artwork de Messe Basse qui, lui, est figé dans les 70-80's. Le montage volontairement anachronique (et nostalgique) montre un florilège d'images de live, de studio, d'avant/après concerts et de tranches de vie. Associée aux enivrantes sonorités du morceau, la vidéo emmène le spectateur dans un voyage temporel introspectif…"
Sur le titre de l'album et son artwork, le groupe racontait au webzine Le Scribe du Rock :
"C'est en studio que l'idée du titre de l'album nous est venue, plus précisément lorsque nous avons enregistré notre morceau instrumental. Quoi de mieux que de donner un titre en français à une chanson qui n'a pas de parole... surtout en l'appelant "Messe basse", avec toutes les définitions que cela implique ! J'avais en ma possession cette photo et je trouvais qu'entre le titre, l'image et les émotions que nous étions sur le point d'essayer de transmettre, cela collait plutôt bien et nous écartait encore un peu des traditionnelles pochettes de métal. Tout le monde a été immédiatement conquis par ce choix, il ne nous restait plus qu'à en acquérir les droits."
(https://www.webzinelescribedurock.com)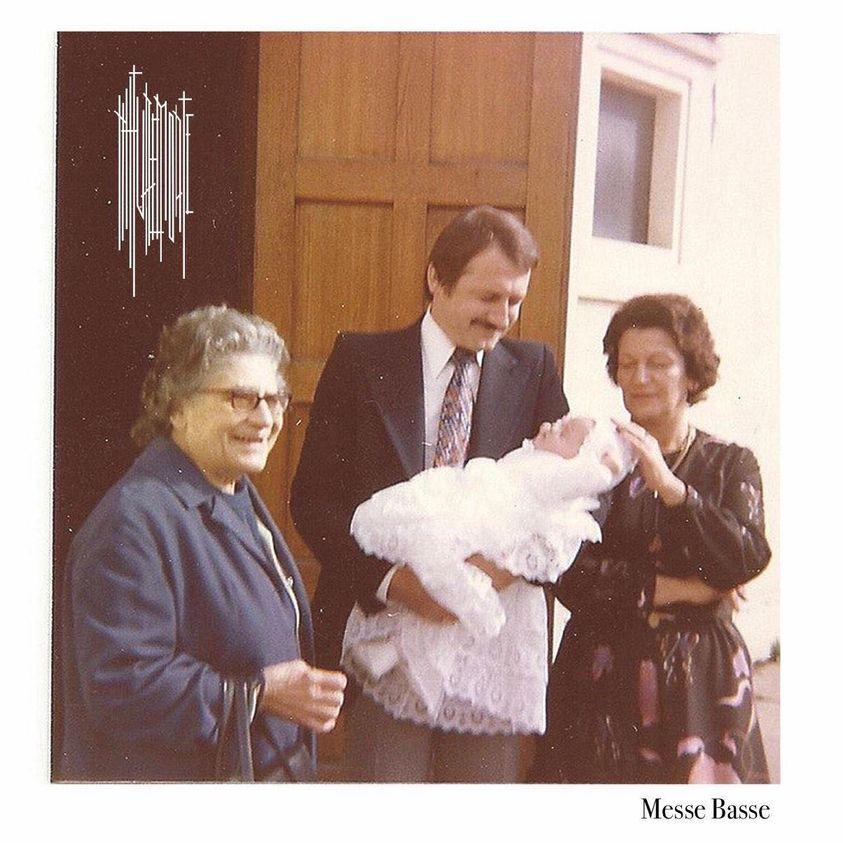 Artwork © Chris & Sophie
Le titre « T.S.O.C. » fait référence à The Same Old Club, formation au sein de laquelle Chris Richard (chant, basse) et Stevan Vasiljevic (guitare) officiaient au début des années 2010. Le morceau est composé sur la base d'idées initialement écrites pour The Same Old Club. Avec seulement (?) 4:33 minutes, c'est le titre le plus court de l'album.
Les Critiques :
"Un album magnifique, qui ne comporte pas un seul moment ennuyeux ou prévisible."


https://blastpheme.fr

"Une usine à sensations, entre onirisme et oppression, vraiment impressionnante."


https://www.eklektik-rock.com

"Un excellent album pour tout amateur de Shoegaze ou même de Black Metal."


https://chairyoursound.com

"Si vous voulez quelque chose d'aérien mais poignant, quelque chose d'éthéré sans tomber dans le mièvre, alors foncez !"


https://www.pavillon666.fr

"La complexité et la beauté de la musique de Messe Basse sont aussi difficiles à décrire que sa pochette est limpide."


http://www.metalnews.fr

"Nature Morte a mis le paquet sur un parti pris fond-forme qui force le respect."


https://hardforce.com

"Un voyage intime, qui sera propre à chacun."


https://amongtheliving.fr

"Pendant cinquante minutes, « Messe Basse » joue un jeu enivrant, celui de ne plus nous faire distinguer la limite entre l'ombre et la lumière."


https://www.bgpmusiclive.com

"L'album ne devrait avoir aucun mal à trouver son public et assurer aux Français une place de choix parmi les pontes de la scène blackgaze."


http://www.emaginarock.fr
---
Notre Avis :
Etrange association que ce mélange de shoegaze et de black metal, sur le papier. La mère du premier lui aurait sûrement recommandé de se méfier. Et pourtant, sous la baguette de Nature Morte, elle tourne ! La nature nostalgique des deux genres se rejoint dans un album illustré par un artwork dont l'évidence est un coup de maître et dit toute la nostalgie et le malsain véhiculés par l'opus.
Musicalement, « Messe Basse » développe des mélodies dignes d'un Radiohead. Elles sont vite rattrapées, dépassées, conquises et ensauvagées par des guitares et une voix saturées. Le calme et la beauté le disputent à l'oppressant. Le son cogne. Le jeu de la batterie est presque impitoyable, mais il sait ménager et la chèvre et le chou pour un rendu profond et moderne de l'ensemble. Les compositions s'enchaînent, leur dosage met en évidence le talent de mélodistes du trio parisien. Pas un moment d'ennui au sein de cette « Messe Basse », dont la qualité place Nature Morte parmi les formations qui ont des choses à dire et le talent de conteur qui va avec. Quand le post-metal privilégie la mélodie à la cacophonie, il peut séduire tous les publics. On recommande le voyage.
---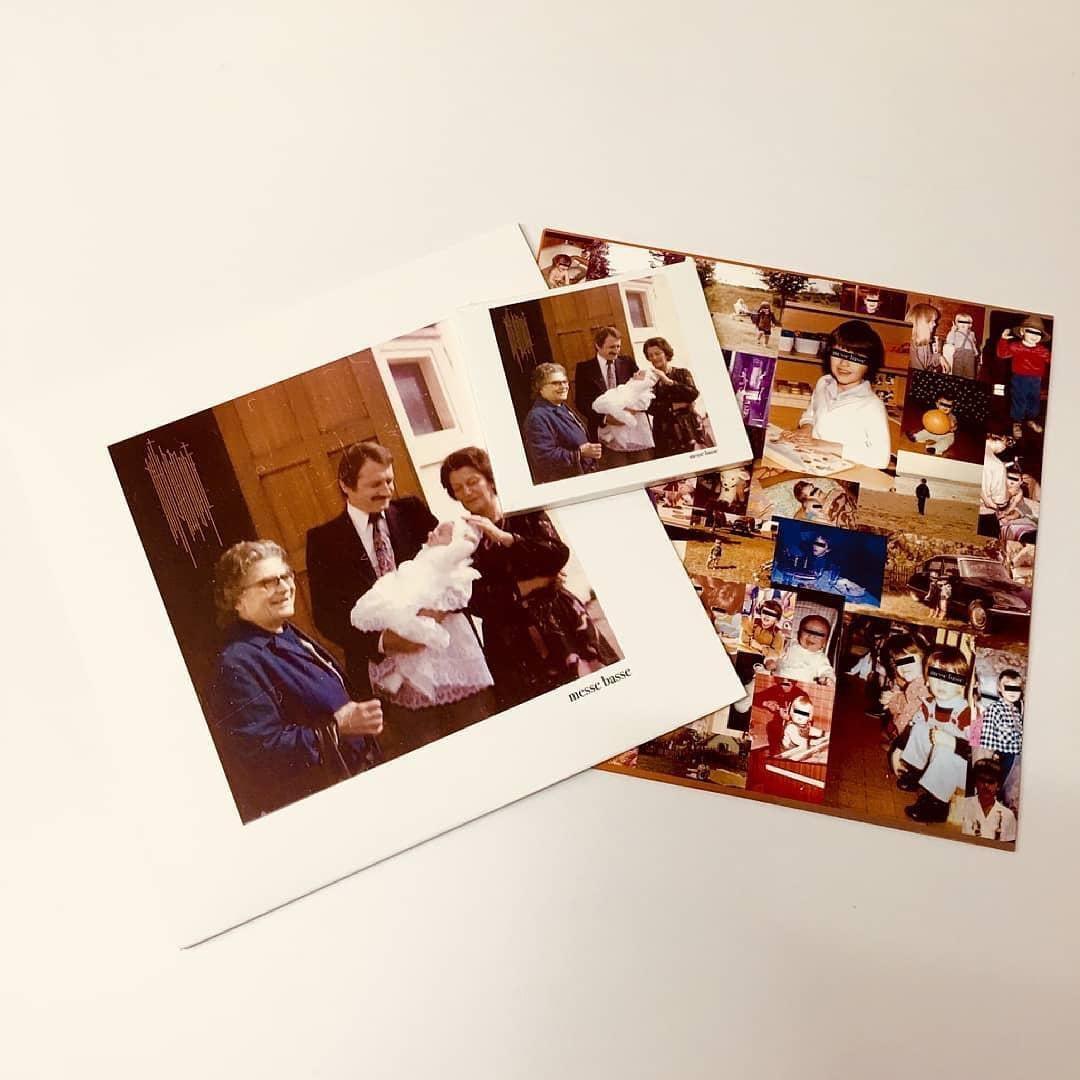 Le Line-Up :
Chris Richard : Chant / Basse
Stevan Vasiljevic : Guitares
Vincent Bemer : Batterie
Tracklist :
01. Only Shallowness
02. White Goat, Dark Hoof
03. Knife
04. T.S.O.C
05. Beautiful Loss
06. Night's Silence
07. Messe Basse
Les Liens :
Articles similaires
Groupe : Opprobre Album : "Fragments de Destinées" (14/05/2021 - KLONOSPHERE) Genre : Post-Black-Metal Origine : Montpellier On aime : La personnalité, le son, les arrangements Par Ahasverus Le Groupe : Formé e…
Groupe : Mur Album : "Truth" (EP - 26/03/2021) Genre : Avant-garde Post-Black Metal Origine : Paris Par Ahasverus Le Groupe : Mur est une formation parisienne créée voici dix ans. Elle se compose de six musiciens chev…