Accueil

/

CHRONIQUE D'ALBUM : WIRE EDGE (Cold Wave / Prog' Metal) Workhorse Empire (2020)
CHRONIQUE D'ALBUM : WIRE EDGE (Cold Wave / Prog' Metal) Workhorse Empire (2020)
Groupe :
Wire Edge

Album : Workhorse Empire (2020)
Genre : Cold / Prog' Metal
Origine : Paris
Par Ahasverus
Le Groupe :
L'histoire de Wire Edge prend naissance en 2010 à Paris, d'abord sous la forme d'un duo, puis en quatuor à partir de 2014.
Il se compose de Nicolas (guitares chant), Yann (guitare voix), Franck (batterie) et Jeremy (basse).
Il reconnaît pour influences Mastodon, Tool et la scène alternative des 90's.
En 2020, Wire Edge sort son premier album...
"Workhorse Empire"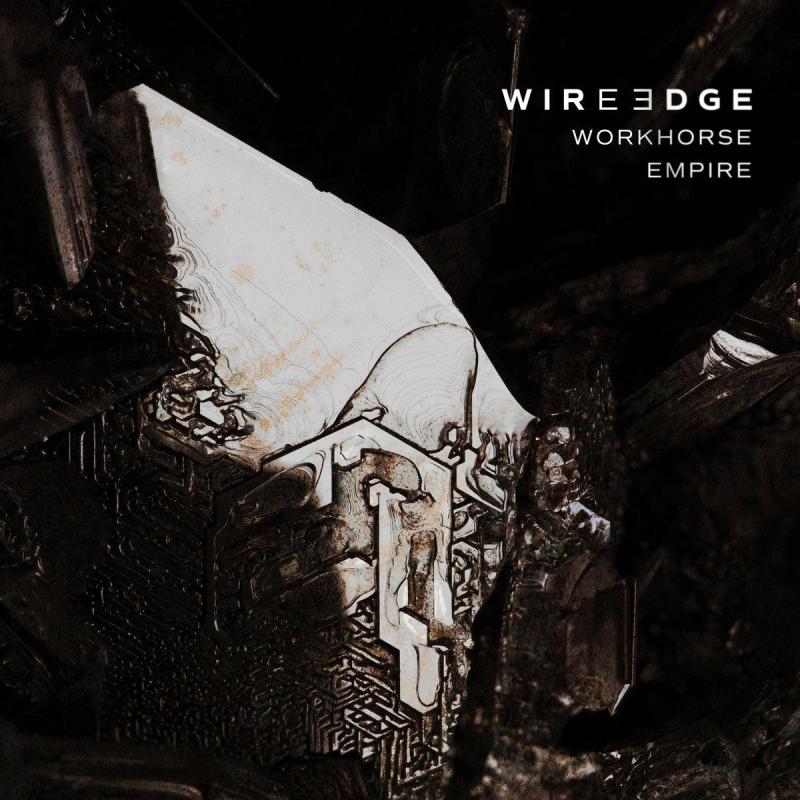 L'Album :
"Workhorse Empire" développe dix compositions en une heure six minutes.
Disponible en digital, aucune sortie en "physique" n'est prévue à ce jour.
Il est défendu par le clip "Plans Within Plans".
Les Critiques :
"Wire Edge s'autorise des moments instrumentaux, quelques envolées apaisées, pour mieux nous scotcher au mur du son. "


http://www.dubucsblog.com

" Un bel équilibre et un son remarquable."


Rock'n Force
"La musique de Wire Edge capte nos moindres émotions et nous enveloppe de sa trame aux effluves Toolienne."
https://rockmetalmag.fr
"Je me rallie à l'avis général, je le classe volontiers dans le top 5 des meilleurs albums que j'ai pu écouter cette année et lui souhaite un succès mérité."
https://satanboucheuncoin.com

"Les Parisiens nous impressionnent par leur palette technique et une empreinte mélodique marquante."


https://www.lagrosseradio.com
Notre Avis :
Wire Edge... Voila un groupe dont on ne sait presque rien, qui n'élève pas la voix, et qui fait deux interviews dont une en Anglais, dans lesquelles il parle de tout sauf de lui ou de son album qui ne sortira pas en physique... Encore un petit effort dans l'underground et Wire Edge arrivera chez les Chinois ! (D'après ma mère si tu creuses toujours plus profond, au bout d'un moment, tu ressors en Chine.)
Le lecteur : Faut-il laisser Wire Edge filer chez les Chinois en toute discrétion ?
Ahasverus : Non !
Le lecteur : C'est un peu court Ahasverus. Peux-tu développer ?
Ahasverus : S'il faut le temps d'une première piste pour rentrer dans sa cold wave, Wire Edge captive très vite et l'intérêt s'accroit tout au long de l'écoute de ce "Workhorse Empire". Guidés par une voix tranquille et enveloppante, sa musique et son côté clinique nous portent vers le Paradise Lost (Heart Locked) du début des années 2000. Mastodon, Sisters of Mercy ou Katatonia sont cités ailleurs (à chacun sa madeleine !).
L'album se pare de développements Prog' (Comedian) et ses guitares se permettent (Moutains to defeat, Workhorse, Plans Within Plans) d'aller taquiner Metallica sur son propre terrain.
L'heure et les six minutes de "Workhorse Empire" passent agréablement. Il est si équilibré qu'on aimera l'écouter d'une traite plutôt que d'en éparpiller les chansons.
Le niveau des musiciens interpelle... Pour réussir une telle recette, pour aligner un tel songwriting sur un premier album, il faut avoir une sacrée expérience de la tambouille ! Celle de Wire Edge mérite les étoiles : "Workhorse Empire" est l'une des galettes les plus savoureuses de l'année. La grande cuisine à ce prix-là (sept euros sur Bandcamp) ne se refuse pas : écoutez, likez, achetez, savourez !
Les Liens :
Articles similaires
Groupe : Wire Edge Genre : Cold Wave Origine : Paris Par Ahasverus En juillet 2020 sortait "Workhorse Empire", le premier album d'un groupe de cold wave totalement inconnu. On ne trouvait à son propos que des informations …
Groupe : MIY Album : "Work" (21/02/2021) Genre : Metal Indus/Darkwave Origine : Luxembourg Par Ahasverus Le Groupe : MIY (la signification de ces capitales est pour l'heure tenue secrète) est le projet de Gábor B&…