Accueil

/

Chronique d'album : NINE SKIES (Rock Progressif), «5​.​20» (2021)
Chronique d'album : NINE SKIES (Rock Progressif), «5​.​20» (2021)
Groupe : Nine Skies
Album : « 5​.​20 » (04/06/2021)
Genre : Rock Progressif
Origine : Nice
On aime : L'artwork, le son, l'homogénéité.
Par Ahasverus
Le Groupe :
Nine Skies est un groupe niçois formé en 2012 par les guitaristes Eric Bouillette et Alexandre Lamia.
Nine Skies trouve sa source dans le rock, la pop, le jazz et la musique progressive.
A propos de l'univers musical du groupe, Eric Bouillette (guitare) déclare au webzine Lady Obscure :


« On nous appelle souvent groupe "Progressif", mais je ne suis pas sûr que nous ayons choisi un genre spécifique. Bien sûr, nous aimons tous la musique progressive et beaucoup de nos influences sont classées comme prog, mais nous avons tous des influences diverses et écoutons beaucoup de genres différents : classique, métal, jazz… Peut-être que la signature progressive de notre musique tient dans la richesse de sa diversité ! »


(https://ladyobscure.com)
Nine Skies sort « Return Home », son premier album, en 2017. Il est suivi par « Sweetheart Grips » en 2019.
En 2021, Nine Skies revient avec un nouvel album :
« 5​.​20 »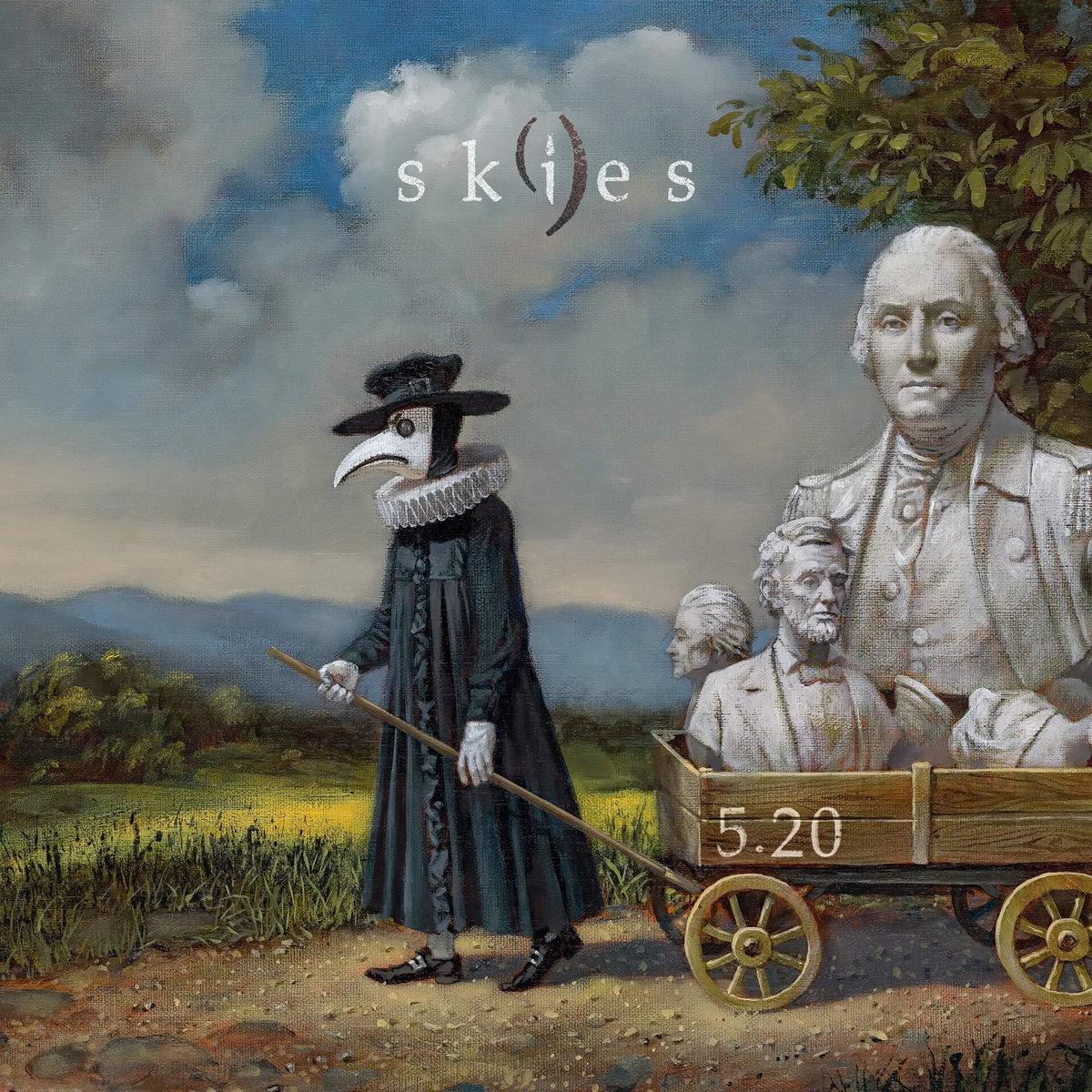 NINE SKIES, « 5​.​20 » (2021)
L'Album :
« 5​.​20 » est un onze pistes acoustique d'environ cinquante-et-une minutes.

Dans sa chronique, Le Deblocnot' rapporte la signification du titre de l'album qu'il tient de la claviériste Anne-Claire Rallo :

« Le bassiste du groupe, Bernard Hery, n'a pas été baptisé avec des aiguilles de montres, pour dire plus simplement, il est toujours en retard que ce soit au niveau des horaires ou des démarches administratives. Le jour du concert du "Prog en Beauce", sachant qu'il ne serait pas à l'heure et qu'il y avait le trajet à faire dans la journée, le groupe lui mit la pression de façon si importante qu'il arriva le premier à… 5h20 du matin. "C'était tellement miraculeux que voila… on lui a promis d'appeler l'album ainsi." (dixit Anne-Claire). »
(retrouvez cette chronique en intégralité sur http://ledeblocnot.blogspot.com/2021/06/nine-skies-520-2021-par-pat-slade.html)

La pochette de l'album est une reproduction partielle de « Call The Doctor », un tableau que le peintre de l'absurde Michael Cheval a réalisé en 2020.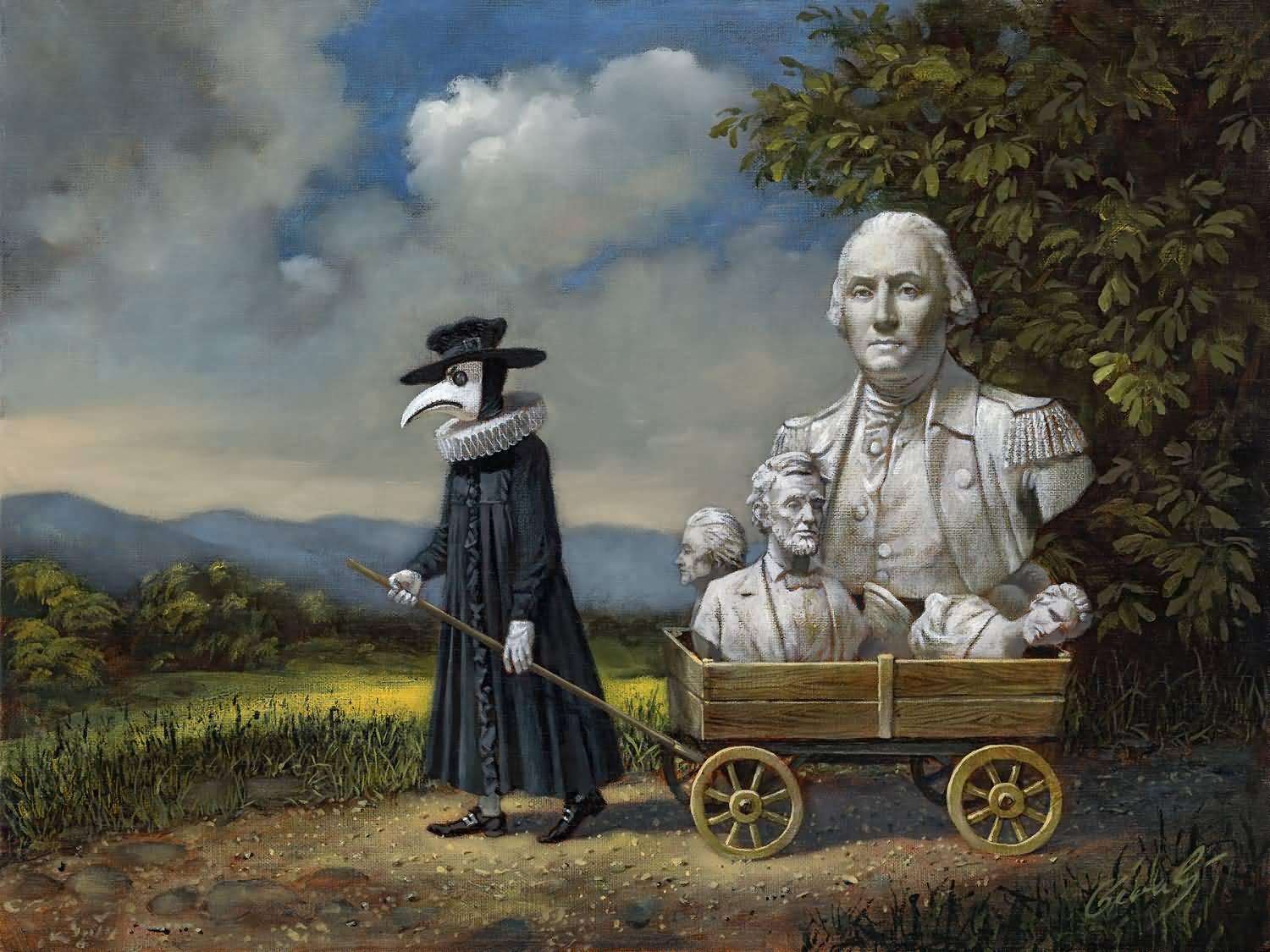 A propos du format acoustique de « 5​.​20 », Alexandre Lamia expliquait à Rock'N Force :


« Nous avons toujours été touchés par les instruments, les vrais. Et nous voulions le concrétiser dans cet album purement acoustique, et expérimenter ce qu'il est possible de faire avec les instruments que l'on utilise tous les jours, sans artifice, et sans alternative. »

(Retrouvez l'interview complète sur https://rocknforce.com/nine-skies-des-paradoxes-qui-prennent-sens-interview/)
Les textes sont signés Anne-Claire Rallo (piano), qui poursuit parallèlement une carrière d'écrivain (Anne-Claire Rallo - Ecrivain).
Steve Hackett (Genesis), son frère John, et Damian Wilson (Treshold, Headspace) ont contribué à l'album.
Nine Skies a sorti le même jour deux albums : « 5​.​20 » et « Live @ Prog en Beauce », ce qui a été rendu possible par le succès de la campagne de financement de l'album « 5​.​20 ».
Enregistré par le groupe, « 5​.​20 » est mixé et masterisé par Alexandre Lamia, l'un des guitaristes de la formation.
Les Critiques :
« Définitivement une mine d'or ! »


https://progcritique.com

« L'élégance et la beauté pure de ce disque appellent de nouvelles écoutes et, à chaque fois, de nouvelles subtilités apparaissent.

»


https://www.dragonjazz.com
« 5.20 est aussi beau qu'audacieux.

»


http://homecookingshare.com

« En quelques notes, vous avez devant vous un disque frais et sombre, élaboré et complexe, idéal en fait. »


https://www.profilprog.com

« Tient-on là "The" disque de rock progressif français de l'année 2021 ? Encore trop tôt pour le dire mais l'œuvre est d'envergure, il faut bien l'admettre. »


Prog censor
Notre Avis :
Immédiatement captivant, « 5​.​20 » est servi par une production qui met en valeur son format acoustique. Cette notion s'avère pourtant vite anecdotique tant on n'est pas en face d'un exercice de style. Certaines compositions peuvent d'ailleurs développer beaucoup d'intensité (« Above The Tide », « Smiling Stars »).

Les cordes sont pour l'oreille un véritable bonbon dont on peut abuser (« Golden Drops »).
Les guests, comme les trois pièces instrumentales, s'insèrent très naturellement dans un opus où règne l'harmonie.
Les lignes de chant à deux voix sont très belles.
On a pensé à Jethro Tull, à Marillion, mais ce n'est qu'une question d'ambiances, car cette hydre à neuf têtes qu'est Nine Skies possède bien d'autres richesses.
En conclusion, « 5​.​20 » est un must, un album de prog' acoustique de toute beauté. A son écoute, le mordu du genre ne pourra que se laisser captiver comme le naja devant son charmeur de serpent. D'une belle musicalité, « 5​.​20 » conviendra à toutes les oreilles, et on le recommande instamment. Il est disponible à partir de sept euros sur Bandcamp (lien in fine).
La Tracklist :
Colourblind (6 :02)
Wilderness (feat Steve Hackett 6 :04)
Beauty Of Decay (instrumental 2:14)
Golden drops (4:39)
Above The Tide (4:16)
Dear Mind (instrumental 6:26)
The Old Man In The Snow (feat John Hackett 5:37)
Godless Land (3:31)
Porcelain Hill (Feat Damian Wilson 4:01)
Achristas (instrumental 4:51)
Smiling Stars (6:19)
Le Line-up de l'album :
Eric Bouillette (guitares, mandoline, violon)
Alexandre Lamia (guitares, piano)
Anne Claire Rallo (piano)
Aliénor Favier (chant)
Achraf El Asraoui (chant, guitares)
David Darnaud (guitares)
Bernard Hery (basse)
Fabien Galia (percussions)
Laurent Benhamou (saxophone)
Les invités :
John Hackett : Flûte
Steve Hackett : Guitares
Damian Wilson : Chant
Les Liens :
Articles similaires
Groupe : OSCIL Album : « First Step On My Moon » (03/09/2021) Genre : Rock/Metal progressif Origine : Paris On aime : le chant, le songwriting, la diversité, le son Par Ahasverus Oscil existe depuis 2013 et son principal composit…
Progressif, Half a Band, le projet du multi-instrumentiste Olivier Bonneau l'est assurément. Il revendique haut ses couleurs par le titre de son nouvel opus : « Tales from Claustrophobic Horizons ». Le clin d'oeil à&nb…