Accueil

/

Chronique d'album : MIY (Metal Indus/Darkwave), "Work" (2021)
Chronique d'album : MIY (Metal Indus/Darkwave), "Work" (2021)
Groupe : MIY
Album : "Work" (21/02/2021)
Genre : Metal Indus/Darkwave
Origine : Luxembourg
Par Ahasverus
Le Groupe :
MIY (la signification de ces capitales est pour l'heure tenue secrète) est le projet de Gábor Bándi (chant, guitares, claviers), artiste établi au Luxembourg.
Initié en 2018, il est rejoint en 2020 par le batteur Mattia D'Agostino, notamment pour les prestations live.
Gábor Bándi - MIY
Il revendique pour influences Deathstars, The Birthday Massacre, VNV Nation, Covenant, Perturbator, Rammstein et la scène dark/goth des années 2000.
L'Album :
"Work" est un treize pistes d'environ soixante-huit minutes.
Il a été enregistré comme un one-man band.
Son artwork est signé Erzsébet Schlett, artiste hongroise dessinatrice de la BD "Tales of Midgard". ( https://talesofmidgard.com/ ).
Gábor Bándi explique :
" Comme l'album lui-même, il met en scène la crainte existentielle de l'individu, en quête de grandeur tout en naviguant sur les mers des ténèbres profondes du subconscient. Doté d'un clocher d'église en ruine, il résonne également avec le thème de certaines chansons sur la recherche de la foi et du sens de la vie."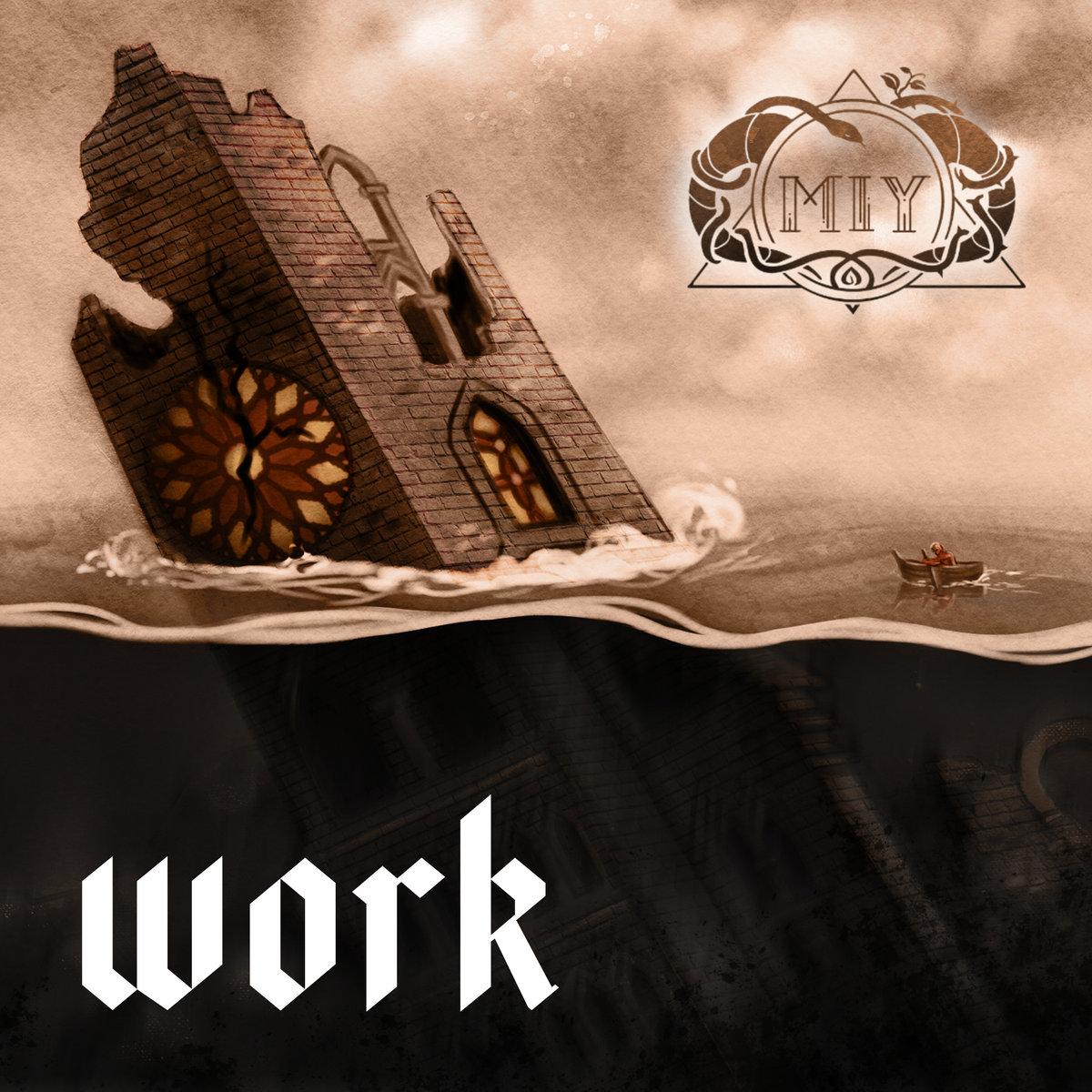 DIY, "Work" (2021)
La chanteuse estonnienne Remeya Kingston intervient sur deux titres.
Notre Avis :
Voici un album proche de ses racines, et qui n'est pas sans rappeler l'émergence de la new wave des 80's et sa succession de courants coldwave/darwave.
Maniant parfaitement indus et darkwave, l'un respectant l'autre et servant surtout à lui apporter sa modernité, MIY cultive une dominante mélancolique soulignée par un chant masculin plutôt monocorde. Il est aéré par les interventions lumineuses de Remeya Kingston, dont les notes aériennes secouent les frimas. Ces respirations parfaitement placées apportent l'équilibre à un album froid et industriel qui sait se parer de paysages beaux et tristes comme l'automne. A découvrir.
Discographie :
Albums studio : The Seeking (2018), Work (2021)
Singles: Hallowed (2020), Beat (2020)
Cover albums: The Goddess (2020) - Katy Perry covers
Les Liens :
Articles similaires
Le 02/07/2021 la formation gothique/indus d'Orlando Ludovico Technique a présenté « Poisoned », un nouveau titre extrait de son prochain album « Haunted People ». « Une chanson pour tous ceux qui ont…
JE T'AIME (Paris) - Le tour d'horizon sur le trio Genre: Post-Punk, Cold Wave Origine: Paris (2018) Par Dam'Aël JE T'AIME fait ménage à trois. No comment please ! Chacun s'organise comme bo…