Accueil

/

Chronique d'album : JEAN-LOU K (Rock), "Unfit" (2021)
Chronique d'album : JEAN-LOU K (Rock), "Unfit" (2021)
Artiste : Jean Lou K
Album : « Unfit » (04/07/2021)
Genre : Rock
Origine : St-Nazaire
Par Ahasverus
Tiens, revoilou Jean-Lou ! Quelques mois seulement après la sortie de « A Brand New Day »...
Si vous suivez Jean-Lou Kalinowski, ce n'est pas pour vous surprendre : deux albums en six mois, c'est son rythme de croisière ; Jean-Lou rock comme il respire !
Le nouvel opus s'appelle « Unfit ». Il est sorti le 04/07/2021.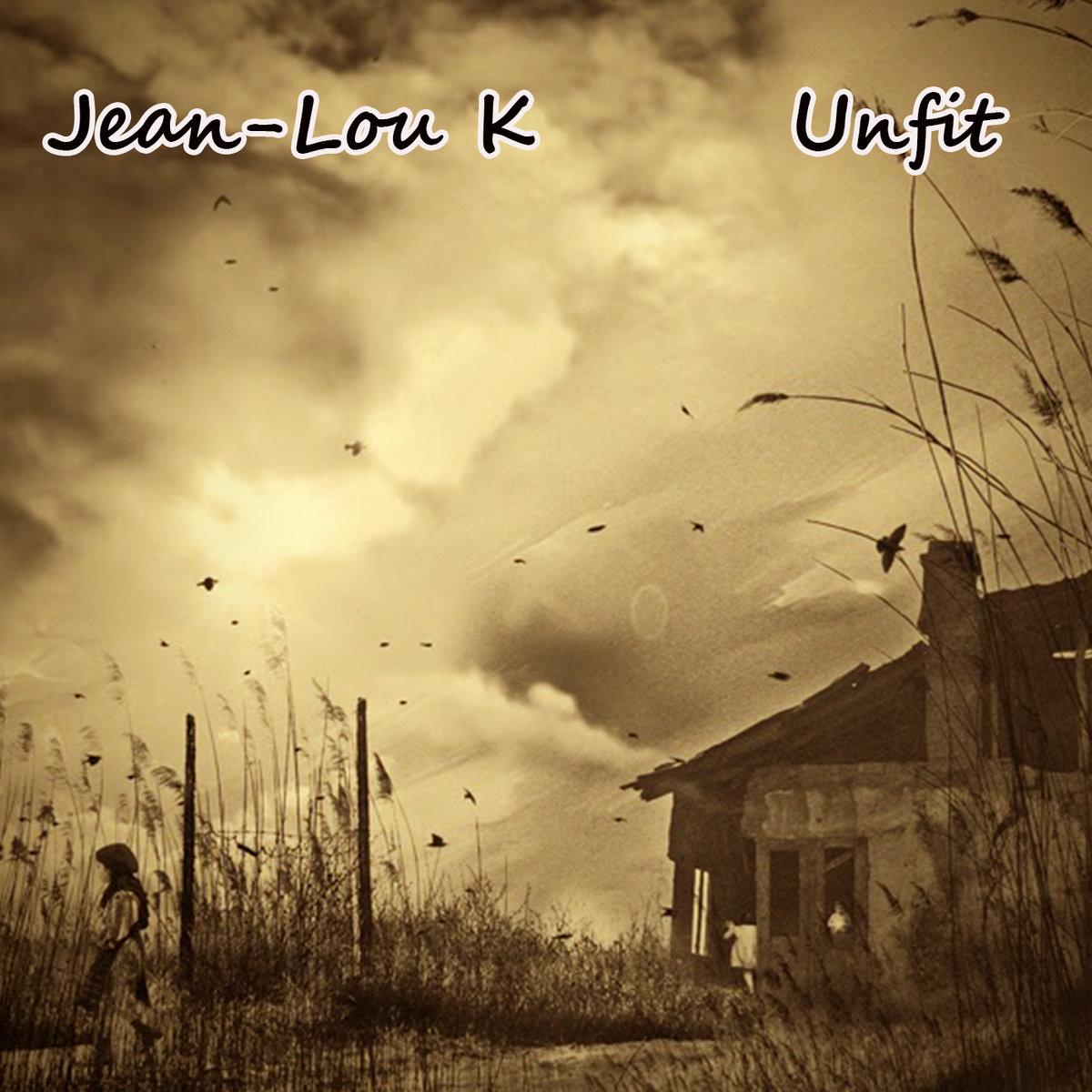 JEAN-LOU K « Unfit » (2021)
Chanteur, songwriter et multi-instrumentiste, batteur de Shakin' Street de sa création à 2015, Jean-Lou Kalinowski enchaîne les albums depuis plusieurs années. Il les signe Jean-Lou K lorsqu'il tient, en plus de tous les instruments, le chant principal, ou sous le nom de AC22 (prononcer assez de deux) quand il s'associe à des invités parmi lesquels on a compté, pour n'en citer que quelques-uns, la discrète mais puissante Flora Roland, les tauliers Georges Bodossian (OCEAN) et Fred Guillemet, ou l'alien Vitha Sai (Lady Liberty).
Notre rocker ouvre donc l'été 2021 avec « Unfit », un douze pistes signé Jean-Lou K. Est-ce à dire qu'il revient seul, Jean-Lou ? Presque, puisque l'album s'ouvre par un « Red Red Lips » sur lequel sa voix discrète est agréablement contrebalancée par le chant de Maryl Owlycia sur les refrains. Mais pour le reste, Jean-Lou opère en solitaire, avec sa guitare, ses claviers, sa batterie, son studio, sa voix un peu monocorde, alternant en fond de cour les morceaux de rock qui balancent (« Love Is Blind ») et des titres plus graves et lents, s'étirant parfois au son d'un clavier martelant chaque note (« The End Of The World »).
A la manière d'un Cioran du rock, l'univers de Jean-Lou est désabusé et pessimiste. Il en émane de jolies nappes de clavier et de belles lignes de guitares qui semblent parfois remonter telles un chant de baleines depuis les profondeurs mélancoliques de l'âme (« A Matter Of Time »).
Une reprise du « The Future's So Bright » de Timbuk 3 (1986), dont la thématique fait écho au monde de Jean Lou K, durcit significativement le ton en cinquième piste.
« Unfit » a été intégralement produit à Saint-Nazaire par Jean-Lou K entre mars et juillet 2021.
Son artwork est de Jean-Lou Kalinowski, la photographie est de Christina Benedict.
Jean-Lou K chante pour lui et, ce faisant, nous fait plaisir avec un nouvel opus intimiste, agréable, et qui balance bien. Il l'a posé là sans plus s'en préoccuper. Gageons que le songwriter est déjà reparti gratouiller sa guitare dans un coin pour extraire tout le rock qu'il entend en lui...
On vous invite à découvrir « Unfit » et plus généralement l'univers de Jean-Lou Kalinowski dont le best-of « Monomaniac » est également une bonne porte d'entrée :
Articles similaires
Groupe : AC22 Album : "Monomaniac (Greatests Hits Not)" Genre : Rock Origine : Saint-Nazaire LE GROUPE : AC22 est le projet solo de Jean Lou K, batteur historique de Shakin' Street, un groupe qui ne l'est …
Jean-Lou K rock comme il respire... Quand il ne martèle pas ses fûts, le batteur historique de Shakin' Street écrit des chansons pour sa muse. Sous le nom d' AC22, il a produit, en à peine un an, trois albums savour…