Accueil

/

Chronique d'album : HOWARD (Fuzz Rock), "Obstacle" (EP - 2020)
Chronique d'album : HOWARD (Fuzz Rock), "Obstacle" (EP - 2020)
Groupe : HOWARD
Album : Obstacle (EP - 13/03/2020)
Genre : Fuzz Rock
Origine : Paris
Par Ahasverus
Le Groupe :
Howard est un trio formé en 2017.
Son nom est un hommage à HP Lovecraft.
Son line-up se compose de JM Canoville (chant, guitare), Raphaël Jeandenand (orgue) et Tom Karren (batterie).
A l'instar de The Doors, Howard n'a pas de basse, cette partie est assurée par le clavier.
Howard fait partie de l'écurie Klonosphere (Seeds Of Mary, Trepalium, Nebulizar)
En 2018 Howard sort un EP quatre titres.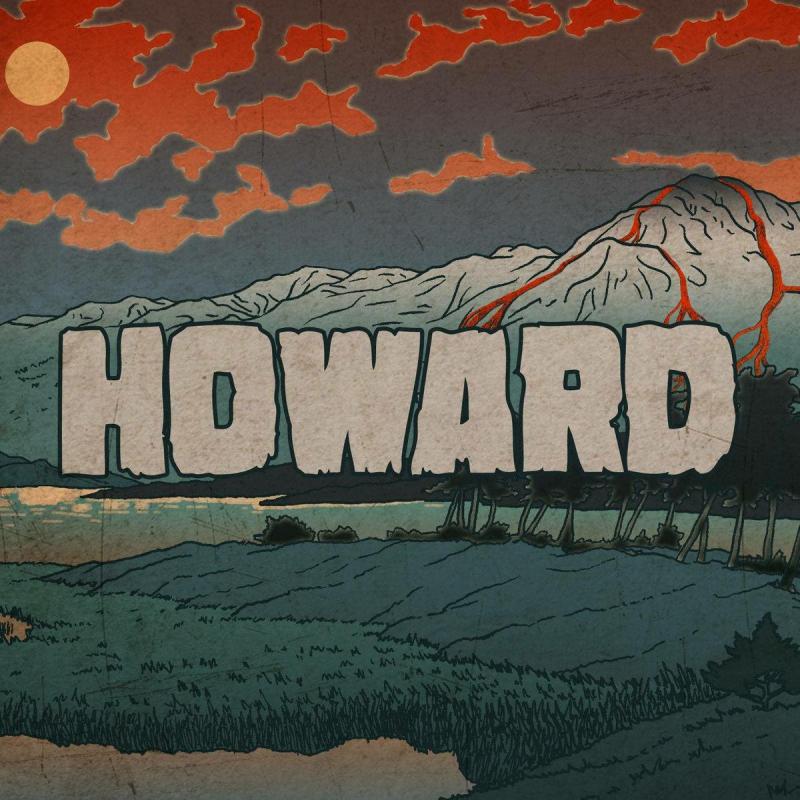 HOWARD, "Howard" (2018)
En 2020 Howard revient avec un opus intitulé...

« OBSTACLE »
L'Album :
«Obstacle» est un sept titres d'un peu plus de trente-six minutes.
L'artwork est signé Jean Le Breton et JM Canoville (le chanteur de la formation).

En février 2020, Howard brise la glace avec le clip « Quicklime ».


Les Critiques :
«Des riffs de guitare à couper le souffle qu'accompagne un orgue omniprésent et qui ne donne pas sa part au chien.»


https://www.sensationrock.net

«Un sans faute musical.»


https://www.unitedrocknations.com

«Chez Howard, quand le clavier s'exprime, ce sont les autres qui écoutent.»


https://desert-rock.com

«Ce rouleau compresseur tout en électricité rétame la concurrence.»


https://litzic.fr

Notre Avis :
Deux totems planent sur «Obstacle» : Led Zeppelin, lorsque JM Canoville attaque ses lignes de chant «à la hussarde», façon Robert Plant, et The Doors, puisque rarement un claviériste aura été aussi bien servi par sa formation. Et si Howard invoque l'esprit des Doors, ce n'est pas seulement pour attirer l'attention : le trio parisien parvient à revisiter la formule orgue/guitare/batterie et réveille l'esprit des 70's tout en lui insufflant une actualité rarement atteinte et pourtant si souvent revendiquée.
Mais résumer Howard à un groupe avec un orgue (un clavier Nord Stage, une marque de synthétiseur Suédois qui prend de plus en plus d'ampleur, me souffle Pépé St@kaTTo) serait injustement réducteur tant l'ensemble est au diapason, tant chaque instrument a son moment ; même les effets sur la voix de JM Canoville sont opportuns.
Et on se prend à regretter d'avoir affaire à un EP (mais rien ne vous empêche de rajouter à votre CDthèque l'opus de 2018, très bon également !), tellement cette grosse demi-heure d'écoute passe vite. Elle suffit à garantir tout le talent d'Howard, qui se place en tête de peloton - «Obstacle» ou non, on voit mal ce qui pourrait priver ces Parisiens du podium - et tant mieux, tant il se dégage de l'écoute de cette galette quelque chose de profondément réjouissant, le fabuleux "The Void" en troisième piste n'étant pas étranger à l'affaire.
Alors si vous aimez les 70's de Led Zep, de The Doors, mais que vous en avez assez du réchauffé, «Obstacle» devrait ravir vos esgourdes.
Il est certain qu'Howard est un groupe éminemment prometteur. «Obstacle», son nouvel EP, fait du bien. Achetez-le !
A Noter :
JM Canoville chante en guest sur un titre de «Blue», le nouvel opus d'Uncut sorti le 06/11/2020.

Les Liens :
Spotify :
https://open.spotify.com/album/7e94WnlPTcX85liEG8FcYM
Bandcamp :
https://howardtheband.bandcamp.com
Facebook :
https://www.facebook.com/howardofficial
Articles similaires
Howard reprend The Doors. La parallèle est évidente et nous avions déjà fait le rapprochement entre les deux groupes, puisque ces Parisiens jouent dans une configuration guitare/batterie/orgue. Mais vous ne connaissez peut-&e…
Le label M&O Music présente le nouveau single-clip de Tarah Who?, « Supposedly A Man ». Il est magnifiquement mis en images sur une chorégraphie d'Ayaka Hinokida. Il n'en fallait pas moins pour ce morceau…