Accueil

/

GHOSTBOUND (USA), "Extended Play For My Sweet Mary Thyme" (EP - 2021)
GHOSTBOUND (USA), "Extended Play For My Sweet Mary Thyme" (EP - 2021)
Groupe : Ghostbound
Album : "Extended Play For My Sweet Mary Thyme" (EP - 26/03/2021 - Red Nebula Records)
Genre : Rock
Origine : New-York (USA)
On aime : la voix, la musicalité, l'élégance
Par Ahasverus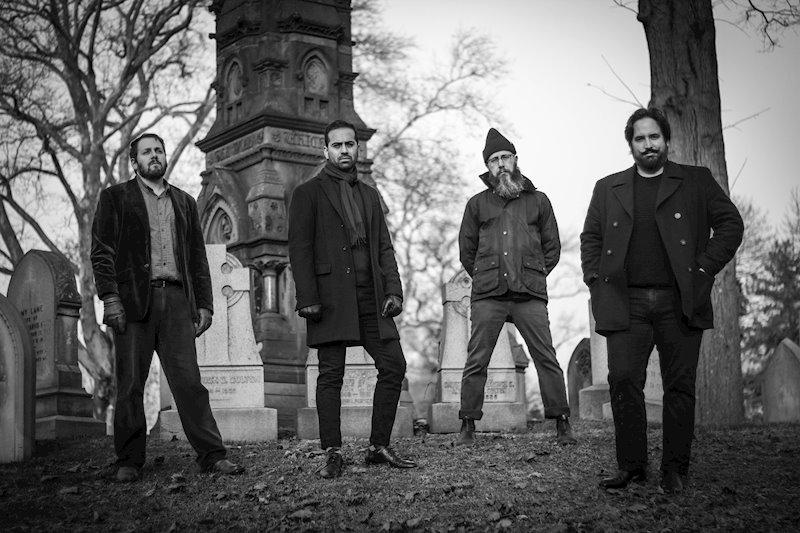 Ghostbound est un groupe initié à Brooklyn par Alec A. Head (ex-Kosmodemonic) aux alentours de 2013, initialement sous la forme d'un duo avec le bassiste Noah Shaul, complêté par des musiciens de session.
Ghostbound élargit ses rangs début 2018 pour inclure le guitariste Talha Alvie (Skeletonflowers, The D / A Method) et le batteur David E. Richman (End of Hope, St.Bastard, Witch Taint). C'est dans cette configuration que sort en 2018 "All Is Phantom", le premier album de la formation.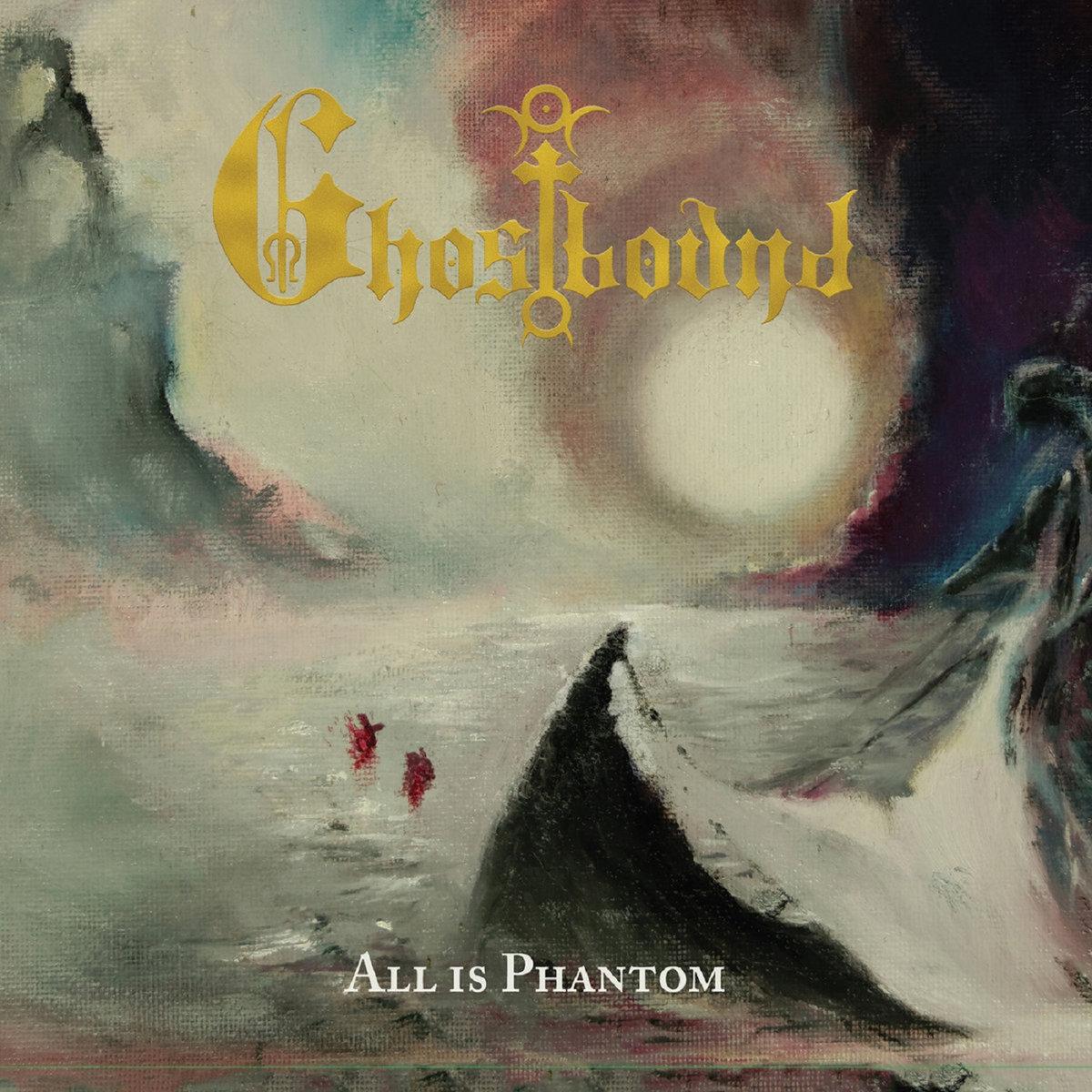 GHOSTBOUND, "All Is Phantom" (2018)
Trois ans plus tard, le même line-up présente un EP au titre remarquablement long, composé de cinq morceaux d'une durée totale d'environ trente minutes. Il s'agit d'une suite de chansons liées entre elles par une même thématique : tandis que "All Is PHantom" avait les pieds sur terre, la justement nommée "Mary Thyme" trouve sa source dans... la mer.
La production de l'album est signée Nolan Voss pour l'essentiel, tandis qu'on doit l'artwork au peintre montréalais Agam Neiman.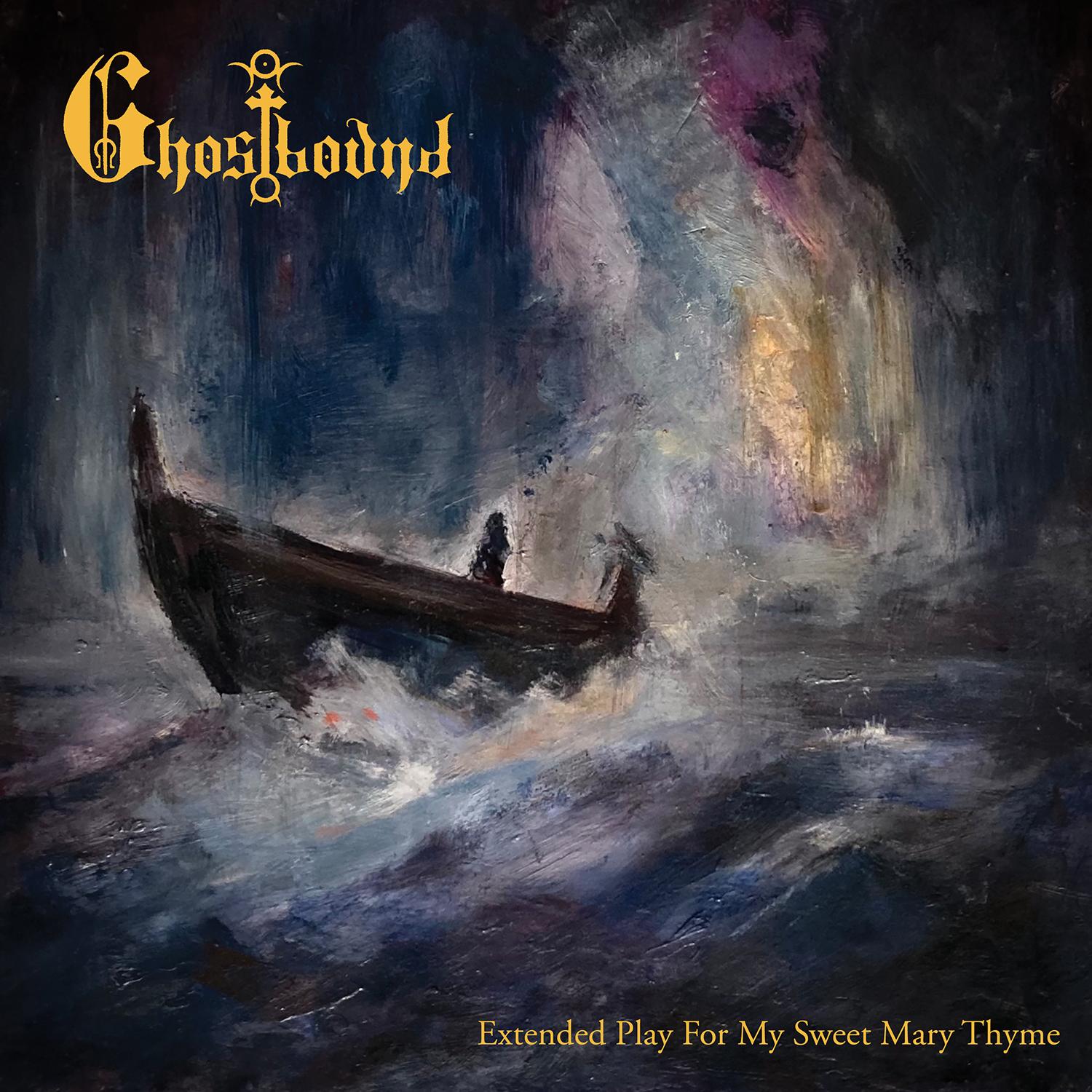 Musicalement, nous avons affaire à un album de rock, électrique et chaleureux, légèrement métallisé. Le timbre de voix d'Alec A. Head est particulièrement agréable.
L'univers de Ghostbound développe à la fois énergie et charme et nous a fait penser à des groupes tels que Paul Lisak & After The Ice, voire même aux Screaming Trees et à The Cult pour la rondeur de la voix.
Si vous êtes à la recherche d'un album racé, autant dans le songwriting que dans l'exécution, vous venez de frapper à la bonne porte.
Sorti le 26/03/2021, "Extended Play For My Sweet Mary Thyme" est disponible au format numérique et en vinyle chez Red Nebula Records.
Il a été soutenu par le clip "And We Are Already At Sea".

---
Line-up :
Alec A. Head: Chant, guitare
Talha Alvie: Guitare, synthétiseur
Noah Shaul: Basse
David E. Richman: Batterie
Liens :
Articles similaires
ALIVE AND KICK-ASS Après Akiavel, c'est au tour de Dirty Black Summer de dévoiler sa performance au profit du Slay At Home | Metal Injection. Ils donnaient pour l'occasion leur tout premier concert. Dirty Black Summer interpr&egra…