Accueil

/

Chronique d'album : Gaëlle Buswel (Rock), "Your Journey" (2021)
Chronique d'album : Gaëlle Buswel (Rock), "Your Journey" (2021)
Groupe : Gaëlle Buswel
Album : "Your Journey" (26/03/2021)
Genre : Rock / Blues
Origine : Alfortville
Par Ahasverus
Le Groupe :
Gaëlle Buswel est une auteure-compositrice, guitariste et chanteuse originaire du Val-De-Marne.
Baignant dans la culture rock familiale (son père est batteur dans un groupe de hard) dès l'enfance, elle découvre rapidement le blues avec les albums de Bonnie Raitt et Jonny Lang.
Apprenant la guitare à l'age de treize ans, elle arpentera les scènes et fourbira ses armes dans un groupe de blues nommé Cam On.
En 2010, Gaëlle Buswel entame une carrière solo qui la verra porter sa musique partout, du métro londonien à des centres de détention, de la prestigieuse scène de l'Olympia (deux fois !) à des hôpitaux pour enfants.
En 2012, elle sort « Yesterday's Shadow », son premier album, en collaboration avec le rocker américain Neal Black.
« Black to Blue », son deuxième album, paraît en novembre 2014. Il est suivi par « New Day's Waiting » en 2017.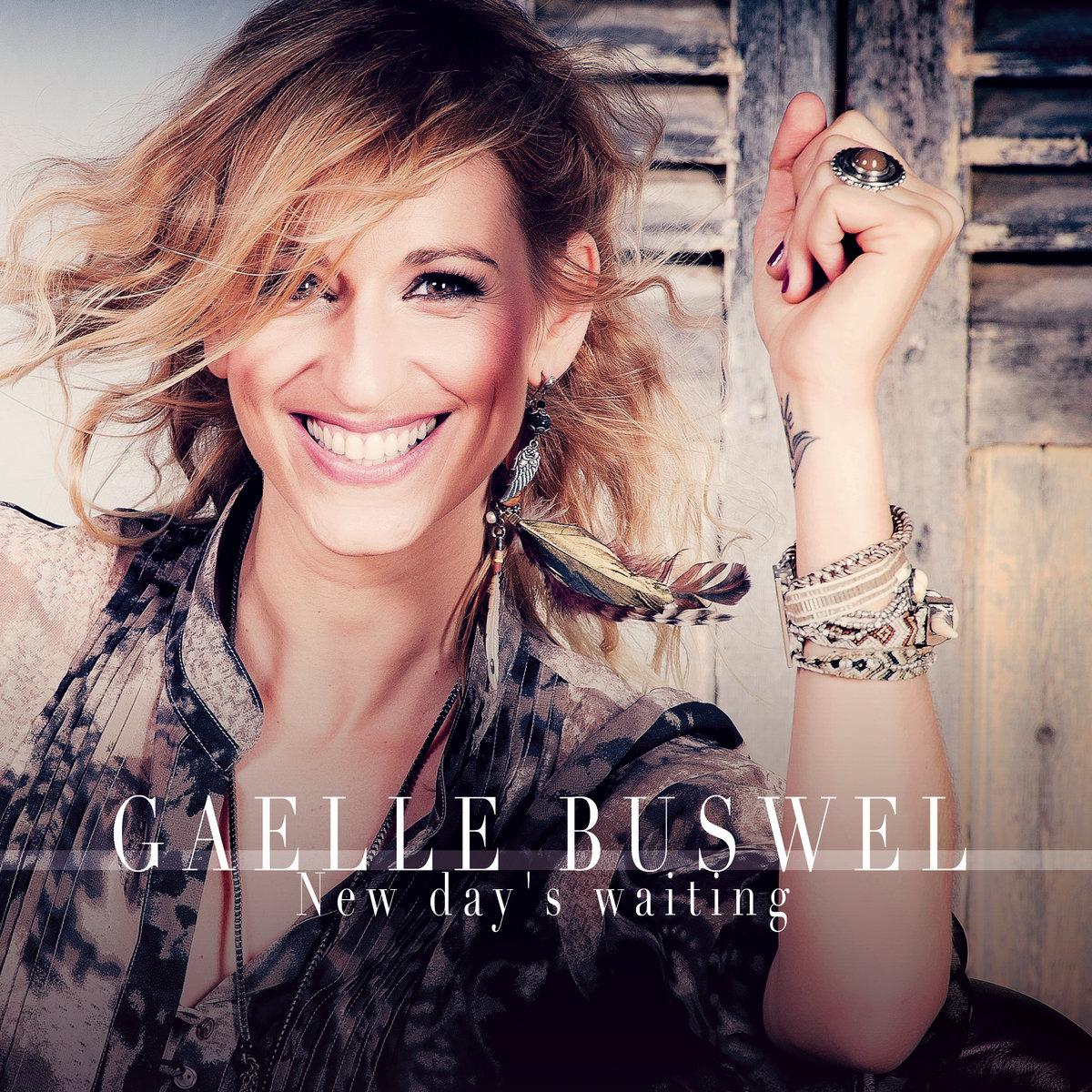 Côté scène, Gaëlle Buswel a ouvert pour des artistes aussi variés que Mathieu Chedid, ZZ Top, Tri Yann, Status Quo, UB 40, Louis Bertignac, Ringo Starr ou The Pretty Reckless.
La Francilienne était pressentie pour assurer une date avec Deep Purple, qui n'a pu être donnée en raison du contexte sanitaire.
Elle a reçu plusieurs récompenses tout au long de son parcours musical tel le premier prix 2018 du meilleur clip pour « Freedom Tonight » à l'Azalea Film Fest d'Alabama, (USA).

En 2021, Gaëlle Buswel présente son quatrième album :
« YOUR JOURNEY »
L'Album :
«Your Journey » est un onze titres d'environ quarante-six minutes dans sa version numérique. Il est agrémenté dans sa version physique de six titres bonus enregistrés à Londres aux légendaires studios Abbey Road. Le CD est donc vendu sous la forme d'un double album.
La partie studio est mise en boîte aux Studios ICP de Bruxelles.
Gaëlle Buswel est entourée de Michaal Benjelloun à la guitare, Steve Belmonte à la batterie et JB Pietri à la basse.
Comme son prédécesseur, l'album a été réalisé en faisant appel au financement participatif.
La pochette de «Your Journey » est signée Guillaume Malheiro pour la photo, Guillaume Saix pour le graphisme.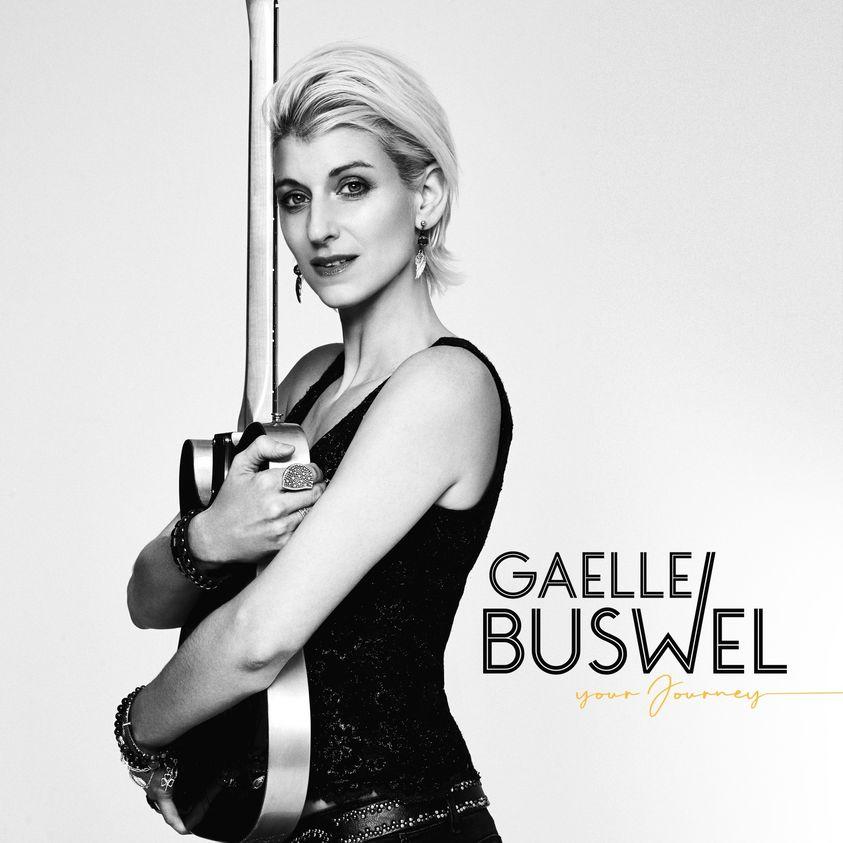 L'album a été composé avant la pandémie. Le travail, parfois collectif (« Last Day ») se partageant essentiellement entre Gaëlle Buswel, Michaal Benjelloun, Steve Belmonte et la parolière américaine Angela Randall.
Gaëlle Buswel a enregistré tous les choeurs. Elle explique dans une très intéressante interview accordée à Rock N' Force :
"C'était un challenge pour moi, car c'était la première fois que j'enregistrais toutes les lignes de chœur. L'idée était d'apporter quelque chose de différent. Et ça a aussi été l'occasion d'aller chercher des choses dans ma voix, notamment au niveau des tessitures, ce que je n'avais jamais fait auparavant. J'ai pu exploiter la puissance des aigus notamment, car les chansons s'y sont prêtées. Je ne me suis pas limitée du tout. On a tous laissé parler nos instruments, notre cœur et notre âme…"
(Retrouvez cette interview dans son intégralité : https://rocknforce.com/gaelle-buswel-par-la-grande-porte-interview/)
L'album a été précédé par la mise en ligne du clip «Your Journey ».
Les Critiques :
"Ce nouveau Gaëlle Buswel est à acquérir toutes affaires cessantes car il fera à n'en point douter partie du Top 10 des albums de 2021."


http://www.tvrocklive.com

"Si la couronne du rock français manque parfois de quelques diamants, elle vient ici de se doter d'un merveilleux joyau."


https://www.musicwaves.fr

"Gaelle Buswel est une vraie artiste qui s'est hissée au rang des grands du rock et du blues, et qui avec Your Journey nous montre l'étendue de son talent. "


https://shootingidols.blogspot.com

"Elle n'a jamais chanté aussi bien."


https://www.paris-move.com

"Un album de rock'n'roll, comme on les aime."


https://lejeunemusical.wordpress.com
Notre Avis :
Il y a des artistes heureux, Gaëlle Buswel en est l'incarnation. Elle est portée par un public fidèle, de plus en plus conséquent, qui lui permet d'avancer à la hauteur de son talent, de plus en plus loin, de plus en plus haut, vers ses rêves.
Vous avez aimé « New Day's Waiting » ? Le clip « Your Journey » vous promettait du bon ? « Your Journey », l'album vous conduira bien au-delà ! Dès la piste 1, le son de cette galette made in Belgium est saisissant. Les choeurs graves, la batterie lourde... C'est tellement bon tout ça ! Et Buswel-le-groupe alterne irrésistiblement les morceaux big rock (« Your Journey », « Last Day » « All You Gotta Do ») , hard ( « Louder »), et les passages bluesy (« What Might Have Been »), folk (« Just Like The Wind »), teintés de gospel ( « Razor's Edge »). La voix lead est délicieusement parée d'un voile léger, les guitares, torturées et rugueuses s'entrecroisent. L'ensemble est plus testostéroné que ne l'était son très estimable prédecesseur et l'affaire se conclut par une très belle ballade (« Perfect Lullaby ») qui incite à reprendre ce magnifique voyage au début.
« Your Journey » est une réussite, une perle dans laquelle le très bon le dispute au parfait. Sans doute l'un des meilleurs albums de l'année. La fougue est là, la maîtrise aussi. On sait que Gaëlle Buswel et ses zicos sont prêts et ne demandent qu'à en découdre, et on ne doute pas que ce grand album trouvera son public à l'international. Il est I N C O N T O U R N A B L E !
Les Liens :
Articles similaires
Artiste : Stefa EP : "Lone dog" Genre : &nbsp…
Chronique d'Album : UnCuT (Hard/Blues), Blue (2020) Groupe : UnCuT Album : Blue (2020) Genre : Hard/Blues Origine : Poitiers Par Ahasverus et Dam'Aël pour Ahasherus Le Groupe : Formé en 2016, UnCuT est un groupe qui…