Accueil

/

Chronique d'Album : ALTESIA (Metal Prog'), Paragon Circus (11/12/2019)
Chronique d'Album : ALTESIA (Metal Prog'), Paragon Circus (11/12/2019)
Groupe :
Altesia

Album : Paragon Circus (2019)
Genre : Prog' Metal
Origine : Bordeaux
Le Groupe :
Né en 2017, Altesia est un groupe bordelais de Metal Progressif.
Il s'agit à l'origine du projet de Clément Darrieu, acteur de la scène Metal bordelaise, bénévole chez Eclipse Association (asso qui organise des concerts Rock - Metal - Metal Progressif sur Bordeaux et sa région) et chroniqueur chez Music Waves.
Pour le mener à bien, Clément Darrieu (chant/guitare) fait appel à ses camarades de la scène Prog' bordelaise : Alexis Casanova (ParadoxyCall - guitare lead/chant), Yann Ménage (Unicorn Blaster - batterie), Henri Bordillon, ( WattSpirit - clavier) et Hugo Bernart ( The Omega Stream - basse).
Leur premier album sort en décembre 2019. Il se nomme...
"Paragon Circus"
L'Album :
Paragon Circus comporte six pistes pour une durée d'environ cinquante-six minutes, la sixième piste couvrant à elle seule plus de dix-sept minutes.

L'artwork est signé Nihil, dont vous trouverez les oeuvres ici : https://www.nihil.fr/. Choisi par Clément Darrieu parmi les oeuvres existantes, il n'a pas été créé pour l'occasion.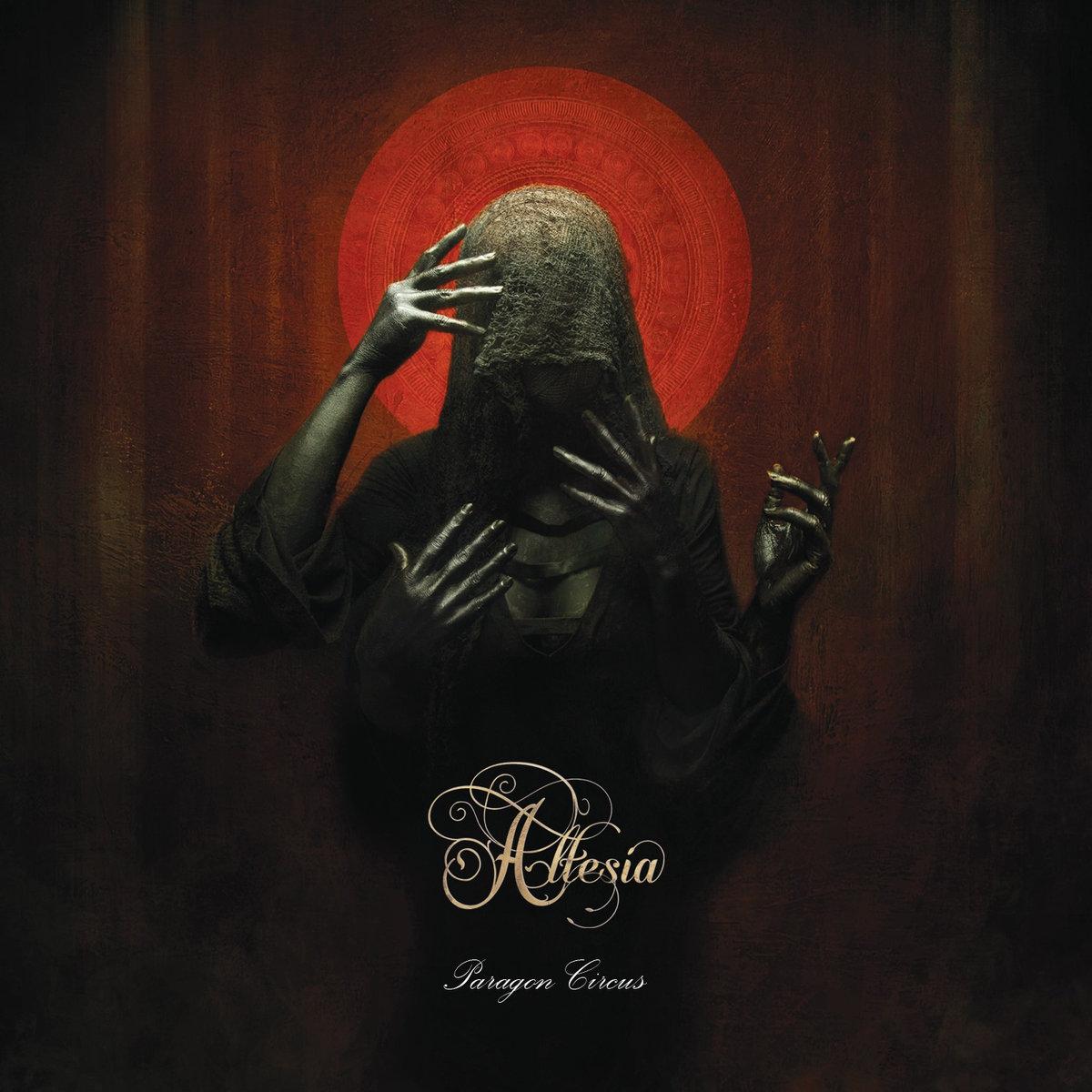 Il s'agit d'un concept-album à propos de la face sombre de l'homme et d'un monde qu'il a conduit à son terme. La guerre, le fossé qui sépare les diverses classes sociales, l'aliénation au travail, ou encore l'absence réelle de bonheur font partie des sujets abordés.

Altesia a fait appel au crowdfunding pour finaliser cet album.

Trois "invités" participent à l'album :
Julien Deforges, saxophoniste du groupe de Funk'N Roll Snawt intervient sur "

Reminiscence

".
Thibault Malon, violoniste chez Unicorn Blaster – l'autre groupe de Yann Ménage, si vous avez bien suivi – donne de l'archet sur "

The prison child

" et "

Cassandra's prophecy

" .
Esteban Sainz, de Decoherence, pose ses growls sur "

Hex reverse

" et "

Cassandra's prophecy

"

Aucun clip n'est disponible à ce jour, mais plusieurs vidéos ont été postées sur Youtube.
Une suite à Paragon Circus est déjà envisagée. Elle s'attacherait à des aspects plus positifs de l'homme.
Ces données objectives précisées voyons maintenant ce qu'en pensent...
Les Critiques :
Notre Avis :
En voilà un groupe gonflé : il saute dans le grand bain dès son premier album ! Et s'il peut vous rappeler les aînés - Haken, Opeth, Dream Theater ou les Polonais de Riverside sont cités par les chroniqueurs - Altesia sait néanmoins déjà s'éloigner du bord en brassant dans son Prog' quelques incartades, tel ce saxo jazz/funk qui s'approprie tout un pan de "
Reminiscence"
. Incartades qui pourraient bien devenir une marque de fabrique, car les Bordelais semblent décidés à ne rien s'interdire - ou à tout se permettre, choisissez la formule qui vous chante.
Il en ressort un opus assez catchy, très séduisant, et d'une qualité remarquable à ce niveau de carrière. Il est évident qu'Altesia n'aura pas à rougir de ses débuts, et si les premiers albums réussis sont la marque des grands groupes, on tient peut-être là quelque chose.
A suivre dès aujourd'hui.
Les Infos Utiles :
Articles similaires
Groupe : OSCIL Album : « First Step On My Moon » (03/09/2021) Genre : Rock/Metal progressif Origine : Paris On aime : le chant, le songwriting, la diversité, le son Par Ahasverus Oscil existe depuis 2013 et son principal composit…
Progressif, Half a Band, le projet du multi-instrumentiste Olivier Bonneau l'est assurément. Il revendique haut ses couleurs par le titre de son nouvel opus : « Tales from Claustrophobic Horizons ». Le clin d'oeil à&nb…