Accueil

/

Chronique d'album : AC22 (Rock), "A Brand New Day" (2021)
Chronique d'album : AC22 (Rock), "A Brand New Day" (2021)
Groupe : AC22
Album : "A Brand New Day" (12/03/2021)
Genre : Rock
Origine : Saint-Nazaire
Par Ahasverus
Le groupe :
AC22 est le projet du multi-instrumentiste Jean-Lou Kalinowski, batteur de Shakin'Street de 1975 à 2014.
A propos du nom et des origines du groupe, Jean-Lou explique :


« AC22 se prononce "Assez de deux". Moi et Vitha ou Flora (NDLR : Vitha Sai et Flora Roland assurent le chant sur la plupart des albums de AC22) sommes assez de deux pour faire une chanson. Voila ! AC22 est né en 1999 et, a l'époque, je bossais avec des samplers de voix, entre autres. J'ai eu un mini-hit avec un morceau. J'ai fait un album qui n'est jamais sorti, et c'est tant mieux ! Il n'était pas très bon... »

AC22 sort son premier album en 2018. Il s'intitule "The Trianon Sessions" et a notamment pour intervenants, outre les deux chanteurs précités, le bassiste Fred Guillemet (Taxi, Johnny Hallyday) et le guitariste George Bodossian (Ocean).
"All Night Long", extrait de l'album "The Trianon Sessions", avec Vitha Sai au chant.
Albums et EP s'enchaînent alors sous le nom de AC22 ou de Jean-Lou K, sous la plume de ce compositeur particulièrement prolifique.
En 2021 AC22 sort un nouvel album :
"A BRAND NEW DAY"
L'Album :
"A Brand New Day" est un album de dix pistes.
Il a été enregistré par Jean-Lou Kalinowsi à Saint-Nazaire en février 2021.
Tous les instruments sont joués par Jean-Lou Kalinowski.
Le chant est tenu exclusivement par Flora Roland.
L'album contient quatre reprises :
Tomorrow Never Knows (Lennon/Mac Cartney)
Talkin' About a Revolution (Tracy Chapman)
Here Comes the Rain Again (Stewart/Lennox)
You've Lost That Loving Feeling (Phil Spector, Barry Mann, Cynthia Weil)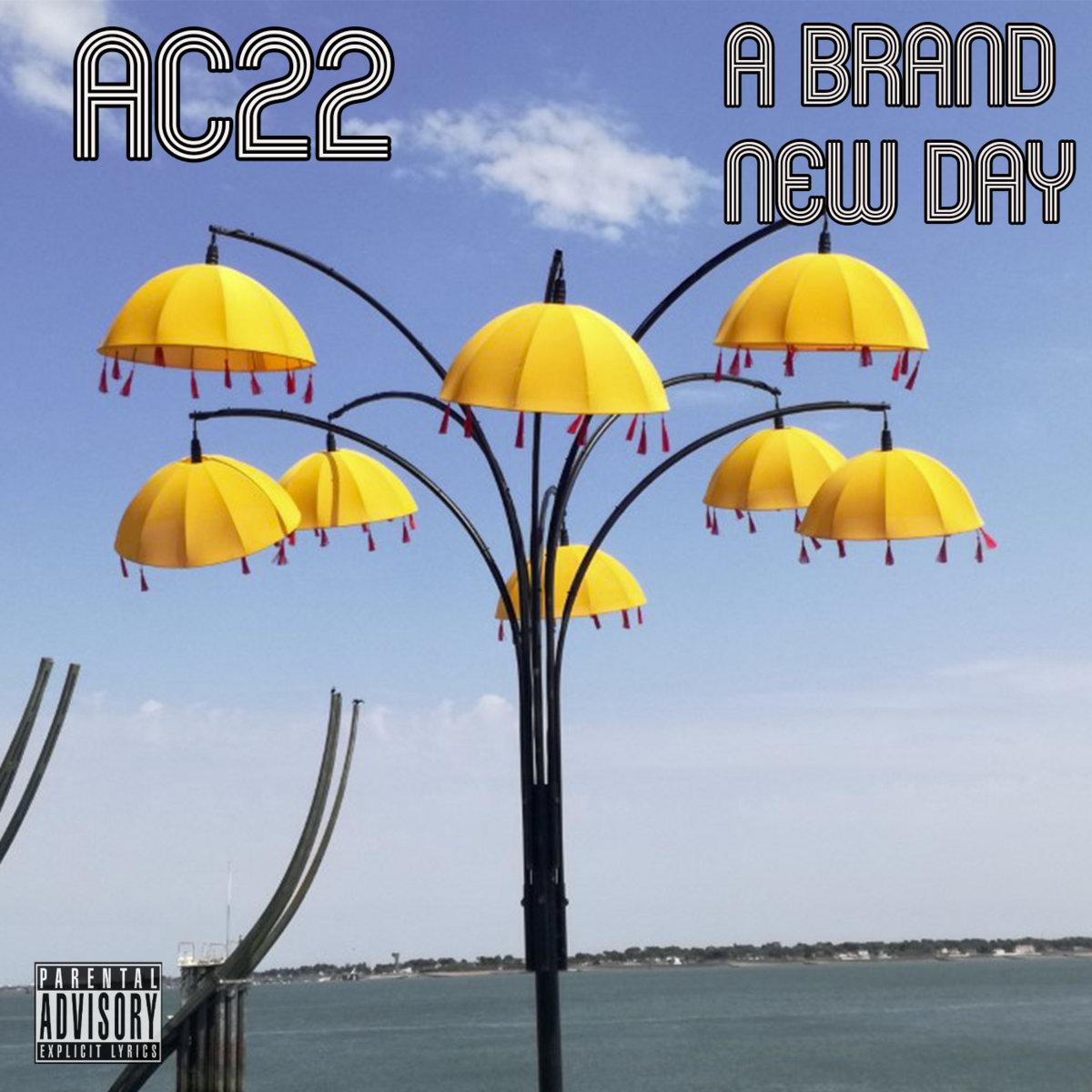 Artwork réalisé par Jean-Lou Kalinowski
---
Notre Avis :
Le compositeur multi-instrumentiste Jean-Lou Kalinowski revient avec un nouvel album composé de six originaux et de quatre reprises. Ayant toujours su s'entourer de vocalistes de talent (Clint Slate, Vitha Sai), il retrouve la fidèle Flora Roland, à qui il confie pour la première fois l'intégralité du chant d'un album.
Le son est soigné (plus que celui de nombre de productions qui ne sont pas DIY), l'univers est majoritairement rock et folk, avec une nouvelle incartade vers le reggae ("Don't Mess With My Baby"), Flora Roland saupoudrant tout ça de touches groove et soul. L'instrumentation est particulièrement riche, et l'on se demande s'il existe encore quelque chose dont on peut tirer de la musique et dont Jean-Lou Kalinowski ignorerait le principe. Quant à Flora Roland, sa voix se rapproche d'une Annie Lennox (étonnamment plus sur "You've Lost that lovin' feeling" que sur "Here comes the rain again"), si belle, si grande, si parfaite qu'elle méritait bien son album entier. On sent qu'elle en a encore un bon paquet sous le pied et on prend le pari qu'elle n'a pas fini de nous étonner. Alors, est-il possible d'être assez de deux pour réaliser un album de rock de qualité ? Oui, dans les conditions réunies par Jean-Lou Kalinowski, "A Brand New Day" en est la preuve incontestable !
---
Les Liens :
https://ac22.bandcamp.com/music
Gagnez un lien de téléchargement de l'album "A Brand New Day" en participant à notre concours :
CONCOURS AHASVERUS - GAGNEZ CINQ CD
Articles similaires
Groupe : AC22 Album : "Monomaniac (Greatests Hits Not)" Genre : Rock Origine : Saint-Nazaire LE GROUPE : AC22 est le projet solo de Jean Lou K, batteur historique de Shakin' Street, un groupe qui ne l'est …
Jean-Lou K rock comme il respire... Quand il ne martèle pas ses fûts, le batteur historique de Shakin' Street écrit des chansons pour sa muse. Sous le nom d' AC22, il a produit, en à peine un an, trois albums savour…