Accueil

/

BORNHOLM, Apotheosis (Album - 2021)
BORNHOLM, Apotheosis (Album - 2021)
Groupe : Bornholm
Album : « Apotheosis » (05/11/2021 - Napalm Records)
Genre : Pagan Black Metal
Origine : Hongrie
On aime : Le côté épique, le son, la capacité à véhiculer des images.
Par Ahasverus
Bornholm, c'est d'abord une île de la mer Baltique située à trente-six kilomètres des côtes suédoises et à cent-trente sept kilomètres du Danemark. Au moyen-âge, on l'appelait Burgundarholm, la terre des Burgondes, qui ont, en France, laissé leur nom à la Bourgogne. Vers le seizième siècle, Bornholm suscite les convoitises des Danois et des Suédois qui se la disputent. Ils écrasent au passage quelques révoltes insulaires.
Bornholm, c'est aussi un groupe hongrois de pagan black metal bien établi, formé à Budapest en 2000. Sa discographie est bien étoffée (voir in fine).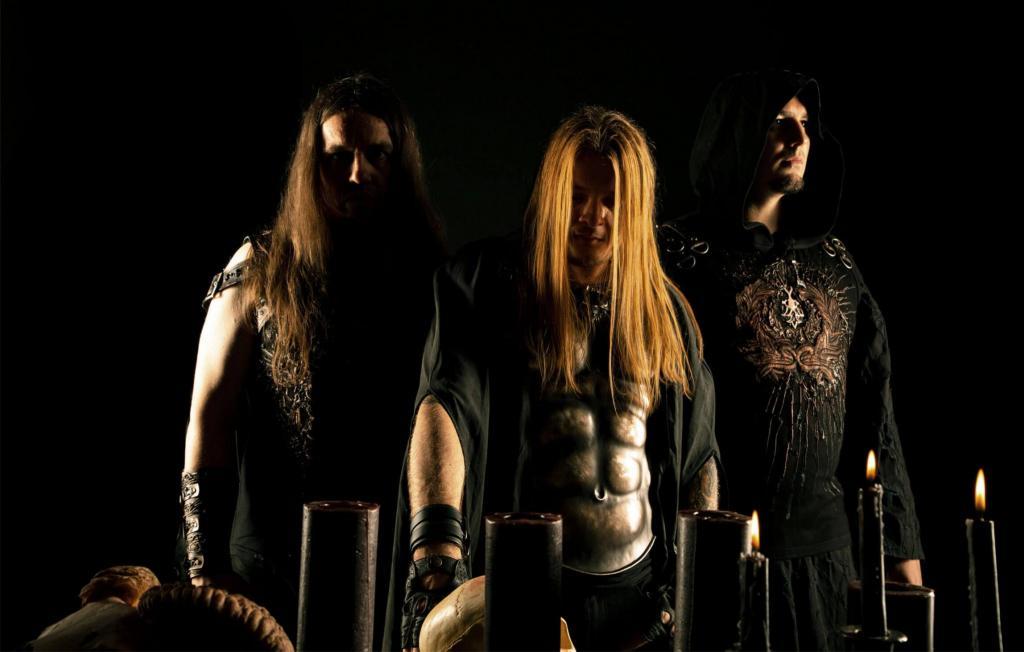 BORNHOLM par Krisztina Mate
En 2021 Bornholm revient avec un nouvel album, un onze pistes d'environ cinquante-deux minutes :
« Apotheosis »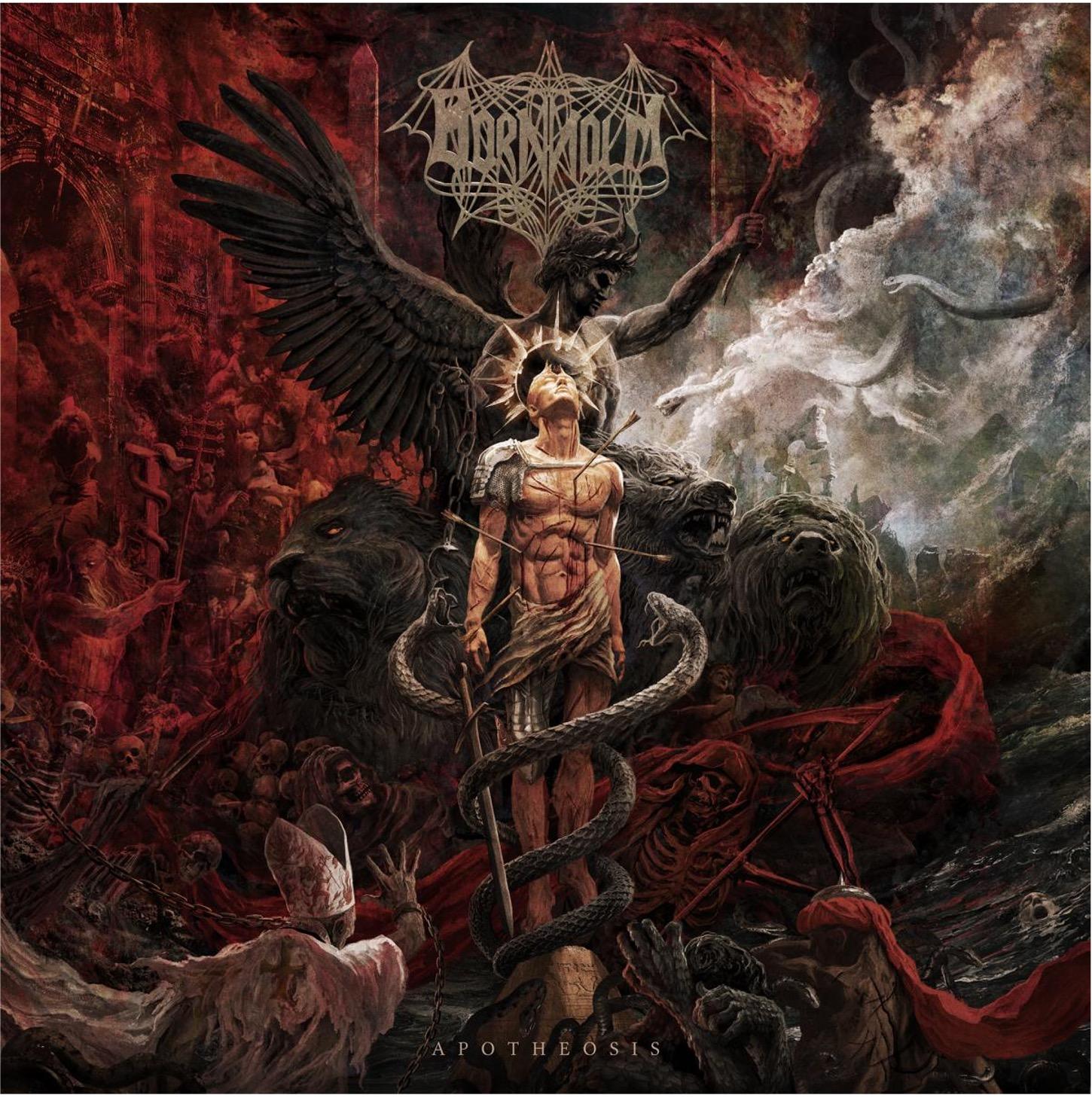 Bornholm le présente ainsi :
« Son titre est Apotheosis, qui est un mot d'origine grecque signifiant déification, divinisation et glorification d'un humain à un niveau divin. Il contient onze pistes et plonge plus profondément que jamais dans notre monde musical et notre âme.
Nous avons dû faire face à beaucoup de difficultés à la fois en studio et dans notre vie privée pendant la création de l'album, mais on pourrait dire que quelque chose préservait continuellement la naissance du disque. Rien ne s'est arrêté, pas même un seul instant, peu importe ce qu'il s'est passé. Ce fut une expérience formidable de traverser ce soulèvement alors que le monde prend une autre direction. Nous n'avons manqué de rien ; le destin était avec nous - la naissance de l'album a donc été une sorte d'expérience magique. Pas à pas, tout était en place dans les temps et, sans tolérer le monde extérieur, nous en avons construit un autre pour nous-mêmes. »
La sortie de l'album est précédée de « I Am War God », un clip particulièrement bien produit et scénarisé.
Le groupe explique :
« Ce morceau parle de l'ancien instinct de guerre et de destruction de l'espèce humaine, tel un ciseau dans la main du sculpteur formant le monde alors que le temps défile de siècle en siècle. Nous vivons des temps difficiles et historiques et ce sera plus compliqué que nous ne pourrions jamais l'imaginer. Les roues tournent grâce à des pouvoirs puissants et anciens et c'est de cela que traitent les paroles. La volonté est la seule chose qui crée vraiment, qui fait avancer les événements… la volonté contre la volonté. »
Sahsnot, guitariste/chanteur de Bornholm, a précisé les conditions de réalisation du clip :
« La vidéo a été tournée en deux parties parmi les bois majestueux et les ruines centenaires de la Suède. En premier lieu, les scènes avec les membres du groupe, et quelques jours plus tard, celles comportant les acteurs et le scénario. C'est notre première vidéo a avoir été faite par un réalisateur professionnel, Johan Bååth, qui a par exemple déjà travaillé avec Watain. »
« I Am War God » a été suivi par « Spiritual Warfare », autre clip mélangeant références bibliques, visions abstraites et magie rituelle, colorant la trame black metal de touches de pagan et de folk metal.

« Apotheosis » est un album binaire qui fait naître des images. Binaire en ce sens qu'il fait avancer sur un même front une partie mélodique qui semble survoler et diriger des rythmiques implacables. Cette ligne générale, évidemment omniprésente, semble survoler l'ensemble pour orienter dans les grandes directions sa section rythmique dont la marche stupéfiante écrase tout sur son avancée. Cette construction génère une atmosphère saisissante dans des pièces dont plusieurs frisent les sept minutes, format que les Hongrois maîtrisent parfaitement. La guitare lead se détache ponctuellement pour prendre le leadership (Sky Serpents, Thy Darkened Grove). La voix saturée est parfaitement placée et mise en valeur, les effets sont utilisés parcimonieusement (To The Fallen).
L'album est éminemment épique. Il utilise des éléments de folk, de pagan et de black qui font travailler l'imagination, lui proposant cette succession de visions guerrières qui donneront l'impression de suivre l'avancée d'une armée maléfique de conquête en conquête. Véhiculer ces images, c'était à l'évidence l'ambition de Bornholm pour cet album. La réussite est incontestable. Les amateurs du genre vont se régaler.
Côté production, l'enregistrement et le mix de « Apotheosis » ont été confiés au studio SuperSize en Hongrie, avec la contribution de Viktor Scheer et un mastering finalisé par Maor Appelbaum, qui a précédemment travaillé avec des groupes tels que Dream Theater, Annihilator, Mayhem ou Abbath. Le rendu est sans faille, le son est capable d'une grande amplitude (The Key To The Shaft Of The Abyss) et l'excellent travail permet à l'opus de concrétiser ses ambitions.
L'album de onze pistes sera disponible au format digital, en vinyle noir, ou en CD Digipack.
Il peut d'ores et déjà être précommandé ici :
Les Critiques ont dit :
« Les gars de Bornholm ont définitivement marqué un grand coup avec Apotheosis et c'est sûr et certain que les fans de black metal mélodique vont l'adorer ! »


http://thoriummag.com/bornholm-apotheosis

« Les chansons baignent dans une atmosphère tellement épique que nous pouvons presque voir et entendre les guerriers se battant aux côtés des anciens Dieux.

»


Rozsdagyár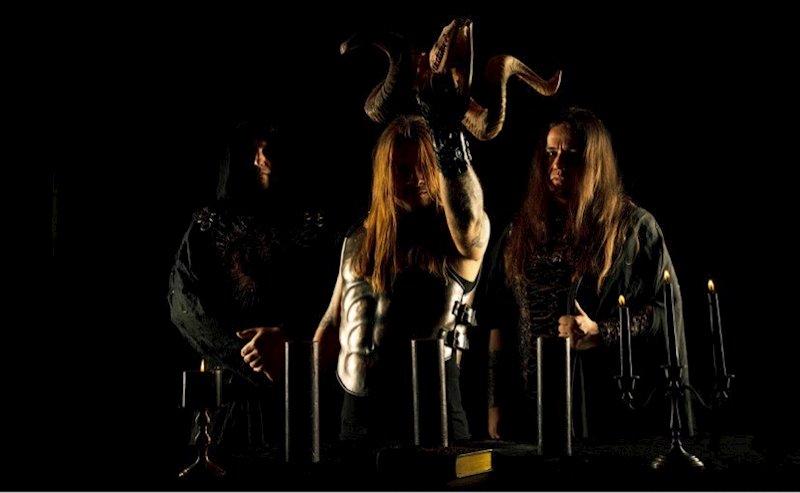 BORNHOLM par Krisztina Mate
Line-Up :
Sahsnot - gutar, vocals, keyboard
D - drums
Charun -bass
Tracklisting :
1. I Divine
2. My Evangelium
3. Sky Serpents
4. The Key to the Shaft of the Abyss
5. Black Shining Cloaks
6. Spiritual Warfare
7. Darkened Grove
8. To the Fallen
9. I am War God
10. Apotheosis
11. Enthronement
Discographie :
Awekening Of The Ancient Ones (MDC - 2002)
On The Way Of The Hunting Moon (2003)
March For Glory And Revenge (2009)
Nydvind/Bornholm (Split EP - 2011)
Inexorable Defiance (2013)
Primaeval Pantheons (2016)
Apotheosis (2021)
Les Liens :
Articles similaires
« Nous ne chantons pas les chansons, nous racontons les histoires ! » Le groupe ukrainien 1914 sortira « Where Fear and Weapons Meet », son nouvel album, le 22 octobre 2021 chez Napalm Records. Comme « Eschato…
Groupe : Devolution Album : « Consumer » (02/07/2021) Genre Black Metal/Death Metal Origine : Toulouse Par Ahasverus Le Groupe : Devolution est un projet fondé par Clément Roig (Antropofago). Clément Roig …