Accueil

/

AKIAVEL - Lady Of Death (clip)
AKIAVEL - Lady Of Death (clip)
Akiavel a dévoilé aujourd'hui son tout nouveau clip, « Lady Of Death ».
Auré (chant) explique :
« Lady Of Death » est une chanson sur Aileen Wuornos. Je voulais absolument la mettre sur notre album car je la trouve fascinante. J'ai beaucoup étudié son histoire, j'ai beaucoup de compassion pour elle malgré le fait qu'elle ait assassiné des gens. C'est pourquoi le texte n'est pas très violent ou sanglant, il est plus basé sur ce qu'elle ressent. Elle avait beaucoup de souffrance en elle. Pour le clip vidéo, nous nous sommes rapprochés de son état psychologique. C'est pourquoi nous avons choisi l'actrice qui incarnait clairement sa conscience et son combat intérieur. »
Aileen Wuornos était une tueuse en série américaine. Après une enfance chaotique, elle se livre à la prostitution et assassine par balles au moins six hommes. Condamnée à mort, elle est exécutée par injection létale le 09/10/2002 à l'âge de quarante-cinq ans.
---
« Lady Of Death » est un single extrait de « Vae Victis », le deuxième album d'Akiavel. Pour ce clip, le groupe fait à nouveau appel à Mr cana production, auquel il fait confiance pour la mise en images depuis ses débuts.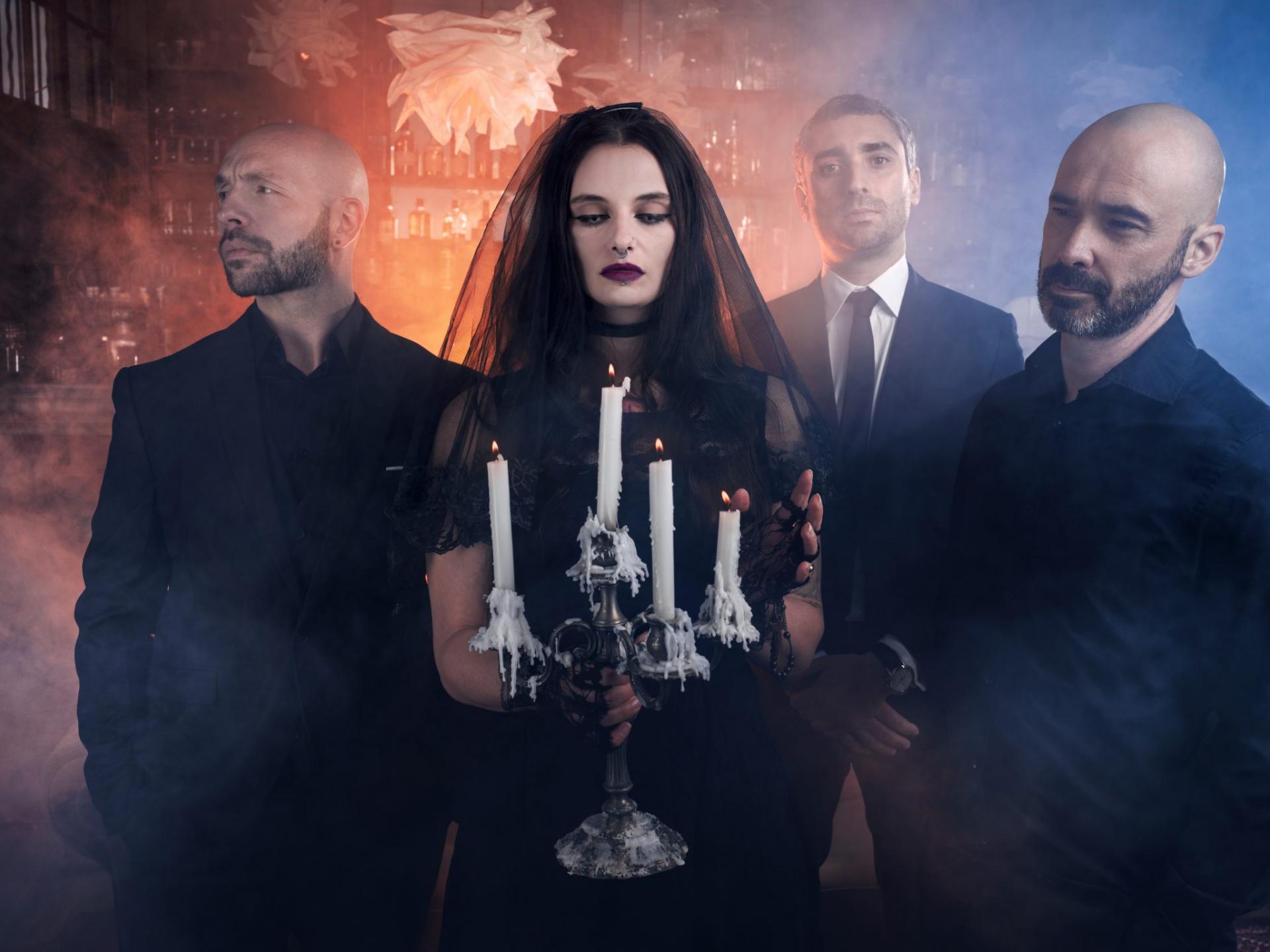 AKIAVEL par Mr Cana
Formé en 2018 par des musiciens expérimentés issus des scènes extrêmes, Akiavel (nom inspiré de Machiavel) est un groupe de death metal originaire du Sud-Est de la France. Après un EP éponyme, il se produit en 2019 au Hellfest Off de Clisson où il joue deux titres avec Stéphane Buriez (Loudblast, Sinsaenum, Les Tambours du Bronx) puis sort l'album « V », basé sur les cinq blessures de l'âme définies par l'écrivaine Lise Bourbeau. En 2021, Akiavel revient avec « Vae Victis » qui a pour thématique les tueurs en série.
Line-Up :
Auré : chant
Chris : guitare
Jay : basse
Butch : batterie
Discographie :
Akiavel (EP 3 titres - 2018)
V
Vae Victis
Les Liens :
Articles similaires
« Nous ne chantons pas les chansons, nous racontons les histoires ! » Le groupe ukrainien 1914 sortira « Where Fear and Weapons Meet », son nouvel album, le 22 octobre 2021 chez Napalm Records. Comme « Eschato…
Le label Loud Rage Music a présenté le 14/09/2021 « ThORnMENThORn », le premier album de DECAY, un vétéran du Metal extrême roumain. L'album contient une intro et huit titres, il est d&eacu…