1914 : second single
Après « ...And a Cross Now Marks His Place », premier single de « Where Fear and Weapons Meet », le futur album de 1914 dont nous vous parlions récemment et qui voyait la participation du chanteur de Paradise Lost Nick Holmes, le groupe de Blackened Death/Doom Metal revient avec un second morceau intitulé « Pillars of Fire (The Battle of Messines) ».
Ce nouveau single dépeint la Bataille de Messines qui s'est déroulée en 1917.
Le Capitaine Ditmar Kumarberg, frontman des Ukrainiens, explique :
« Ce morceau décrit les terribles événements de la Bataille de la crête de Messines qui s'est déroulée du 7 au 14 juin 1917 en Belgique, l'un des épisodes les plus insensés de la Grande Guerre.
Les sujets de la couronne britannique et de l'ANZAC (NDLR : acronyme d'Australian and New Zealand Army Corps qui désigne les troupes originaires d'Océanie - Australiens et Néo-Zélandais - ayant combattu durant la première guerre mondiale) ont creusé d'énormes tunnels sous les positions allemandes, les ont remplis de centaines de tonnes d'explosifs et les ont fait exploser (NDLR : on connaît cette pratique de creusement de galeries souterraines pour faire s'effondrer les positions ennemies à l'aide d'explosifs sous le nom de "guerre des mines"). En une seconde, en un instant, environ dix mille personnes sont mortes. Elles ont été tout simplement mises en pièces. Le cerveau humain est toujours soumis à des approches non triviales lorsqu'il s'agit de s'entretuer. Le titre du morceau est une référence directe au merveilleux livre de Jan Passingham - "Pillars of Fire : The Battle of the Messines Ridge", ainsi qu'au film "Beneath Hill 60" (NDLR : Commandos de l'Ombre) et aux souvenirs des participants à cette bataille. Certains témoins oculaires ont décrit la scène comme des "piliers de feu", bien que beaucoup aient également reconnu que cela était indescriptible. »
« Where Fear and Weapons Meet » sortira le 22/10/2021. Il est disponible ici en précommande.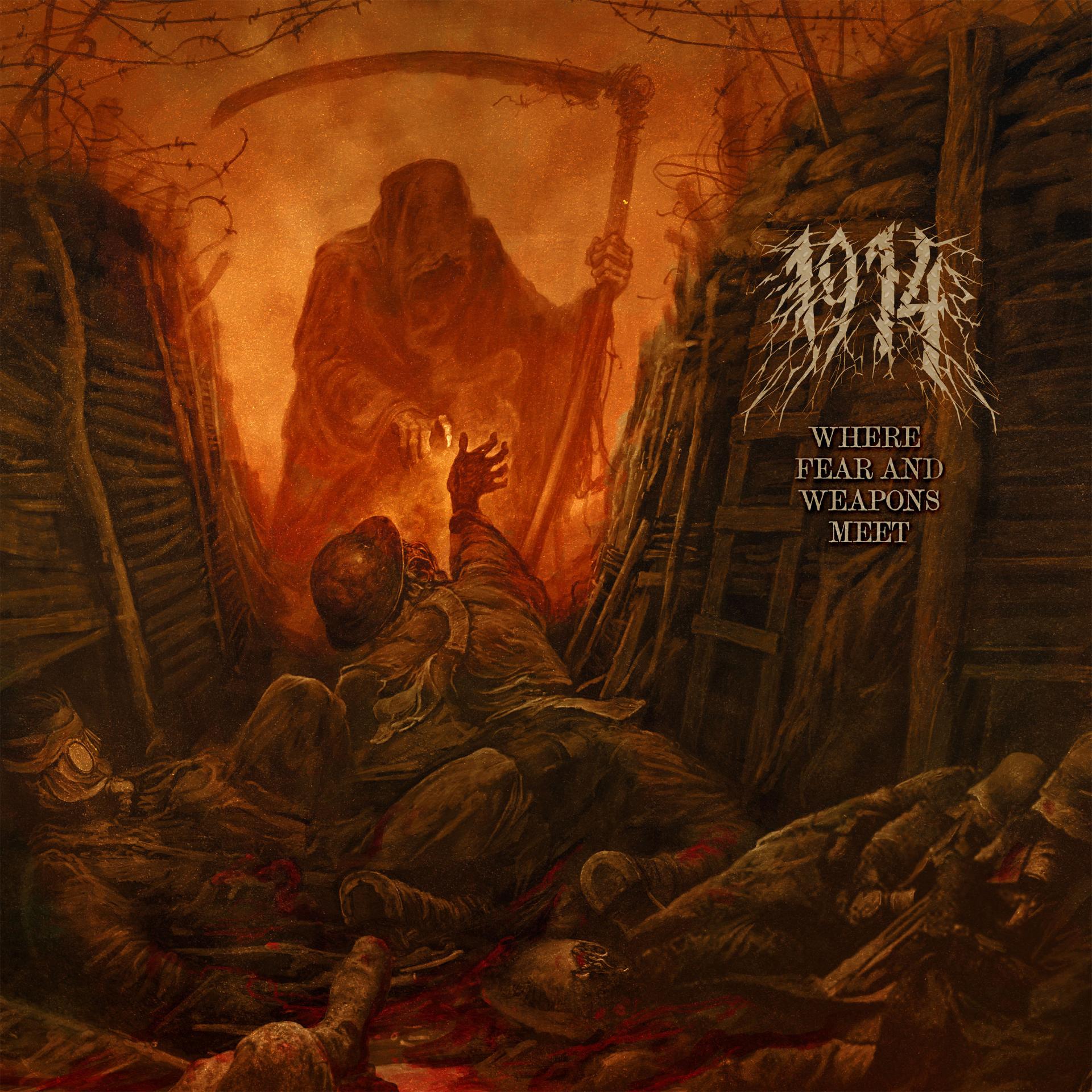 Articles similaires
Livré dans un artwork signé Emmanuel Pliszke, « Fleshborer Soulflayer », Le septième album d'Otargos, sortira le 10/12/2021 chez XENOKORP, l'excellent label de Metal extrême dont on vous recommande de surveill…