Accueil

/

Les N'importe-Quoi d'Ahasverus : METALLICA, Kill' Em All (1983)
Les N'importe-Quoi d'Ahasverus : METALLICA, Kill' Em All (1983)
Je n'ai pas joué depuis des années mais quand j'étais jeune, avec mon pote Serge, on jouait dans un air-groupe. Serge tenait la air-basse, et moi le air-micro et la air-guitare. On connaissait un peu de air-succès ! On se produisait régulièrement dans sa chambre, devant un air-public.
C'était parfait chez Serge : d'abord parce qu'il avait une chambre pour lui tout seul ; ensuite parce qu'il détenait une super chaîne stéréo dont la platine pouvait aller aussi bien en avant qu'en arrière, comme une vraie platine de DJ !
Mon pote Serge, il avait le sens de la musique. Ces choses-là ne se savent qu'à posteriori. Dès 1978 il me faisait écouter Saga. En 1981 il avait « New Life », un quarante-cinq tours, second single de Depeche Mode. Et puis Devo, et puis les Ramones, et puis j'en oublie ! Musicalement, Serge était toujours au début du chemin. Comment faisait-il ? Je ne lui ai jamais posé la question. Parce qu'à l'époque, rien ne laissait supposer que Depeche Mode, les Ramones, Saga ou Devo atteindraient ce statut...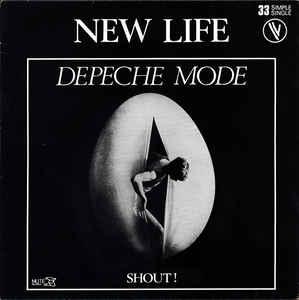 « New Life » (1981) est le premier gros succès du groupe DEPECHE MODE.
Avec notre air-groupe qui n'avait pas encore de air-nom Serge et moi on faisait surtout des air-covers. On renouvelait notre air-setlist régulièrement. Financièrement, Serge disposait de l'appui de ses parents. Ils avaient divorcé, et pour faire chier l'autre, chacun essayait d'attirer mon poto dans son camp en lui filant un max de biftons, que Serge investissait dans la musique. J'en profite d'ailleurs pour remercier publiquement aujourd'hui les parents de Serge : leur rivalité a construit mon éducation musicale.
Un jour de 1983, Serge se pointe avec deux nouveaux skeuds. Le premier s'avère totalement novateur. Le chanteur a une voix stupéfiante. La musique est hyper speed. La provoc' est ultime. Le 33 tours s'ouvre sur « Heidi, heido, heida ». Ca ne dira rien aux jeunes générations, « Heidi, heido, heida », mais nous, en 1980, on sait ! Nos parents nous ont dit la guerre... « Ein Heller und ein Batze » (c'est le titre de cette chanson) est un chant nazi. « Heidi, heido, heida », gravé dans la cire, suivi de la griffure caractéristique d'un disque rayé et du cri d'un porc qu'on égorge, c'est un énorme pied dans le plat ! En quelques secondes, « Fast As A Shark » vient de nous botter le cul jusqu'à l'os et les cicatrices sont à vie ! Mais on sait bien que tout ça c'est le grand cirque du rock'n roll : Accept n'est pas plus nazi que Black Sab' ne croit en Satan...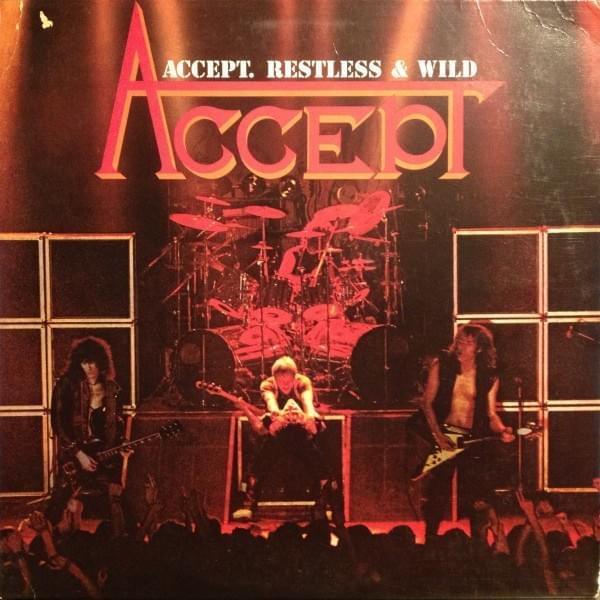 Sorti en 1982, l'album « Fast As A Shark » s'ouvrait sur « Ein Heller und ein Batze », une chanson populaire allemande qui était l'un des chants de marche des troupes allemandes durant la seconde guerre mondiale. Elle valut à Accept quelques controverses, mais aussi de se faire remarquer...
Second disque. Sticker sur la pochette : « Plus vite que moi tu meurs ! ». En rouge et noir (trois ans avant Jeanne Mas, c'était avant-gardiste !) un marteau, du sang. Au verso, une photo d'ados encore boutonneux, catégorie têtes à claques, surtout celui de droite.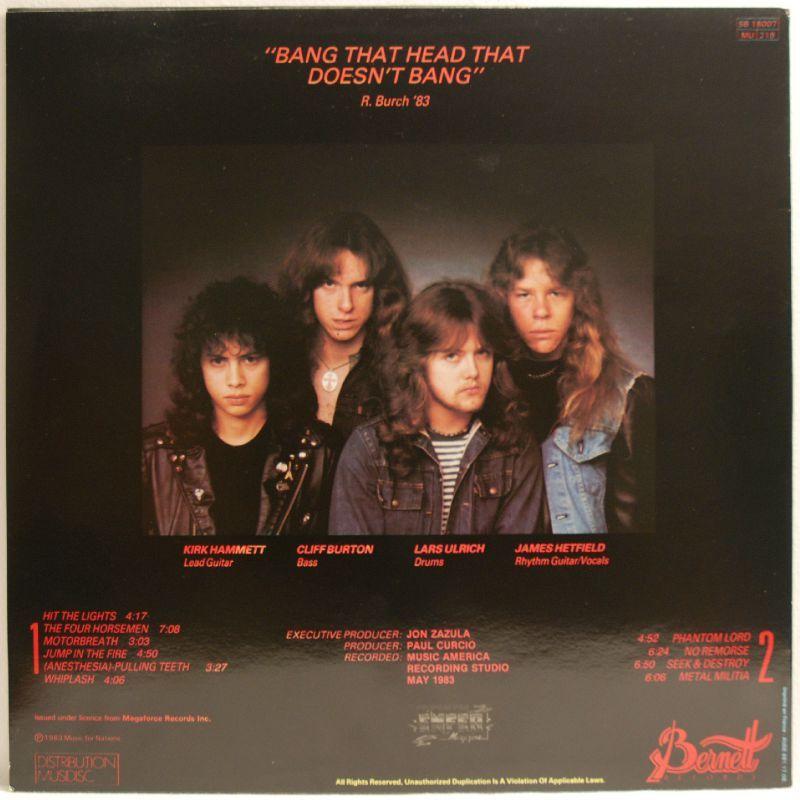 Le premier titre est brouillon inaudible. Désagréable. « Hit The LIght »... « The Four Horsemen », le second, est mieux écrit. Les huit autres pistes ne nous intéressent pas. C'est trop crade, trop fouillis. Ecoutez « Anesthesia - Pulling Teeth » et vous comprendrez. On se repasse « The Four Horsemen » plusieurs fois quand même pour sa structure rock plus digeste... Accept a clairement nos faveurs.
En 1983 Metallica jouait du « Speed Metal » sans savoir qu'il était l'avant-garde du Thrash, un genre qui allait révolutionner le Hard Rock. Il n'y a eu à mon sens que deux coups de pieds dans la fourmilière Metal : « Black Sabbath » et « Kill Em All ».
« Kill Em All » ramassera un disque d'or plusieurs années plus tard après sa sortie, quand mon pote Serge, moi et tous les autres aurons réussi à refaire notre retard.
On ne mesure plus forcément en 2021, mais qu'on les aime ou pas, sans Metallica, ma tête à couper, le Metal qu'on écoute aujourd'hui ne serait pas celui-là.
Articles similaires
« C'était mon rêve, c'était Sonia » chantait Patrick Juvet... Moi je l'ai bien connue Sonia. Sonia Dupeyroux. « C'était l'amour qui venait du froid », poursuit-il. C'est vrai…
Au collège des Petits Ponts, à part Carole Bouton qui vivait le nez dans ses bouquins depuis la primaire et qui finissait invariablement première de la classe juste devant Jelko Petrovic (elle fait aujourd'hui une belle carri&egrav…