Accueil

/

SPLIT ALBUM : Duncan Evans / Wilderness Hymnal
SPLIT ALBUM : Duncan Evans / Wilderness Hymnal
Groupes :Duncan Evans / Wilderness Hymnal
Album : « Until Liars Fear You » (Trepanation Recordings - 05/11/2021)
Genre : Dark Folk / Rock
Origine : UK / Pays Bas
On aime : L'originalité
Par Ahasverus
Voici un split-album hors du commun qui va ravir les amateurs de lâcher prise musical.
Examinons d'abord la biographie des artistes concernés :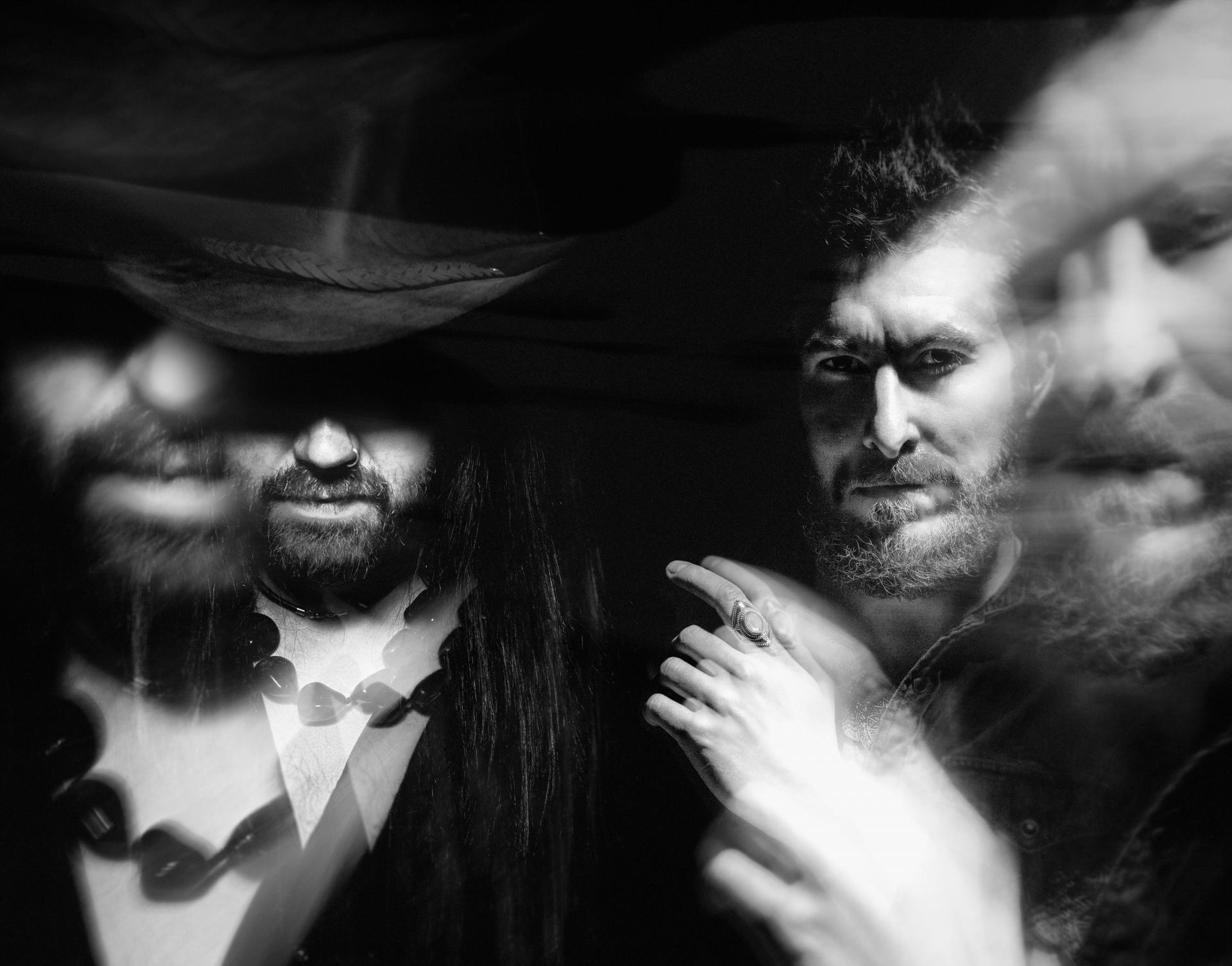 Javier Wallis et Duncan Evans par FIC Model Mngmt and True North Studio - Mark Hillyer Photography.
Autrefois guitariste du groupe de black metal A Forest Of Stars (sous le nom de Henry Hyde Bronsdon), Duncan Evans est aujourd'hui un créateur de musique dark folk / post-punk mélancolique. Ses paroles sont inspirées par la littérature (Cormac McCarthy, Thomas De Quincey) et sa musique est influencée par Leonard Cohen, Nick Cave et Low.
Quant à Wilderness Hymnal, c'est le projet solo du musicien anglo-vénézuélien, installé aux Pays-Bas, Javier Wallis. Il fusionne des éléments de folk européen, de post-métal, de musique de chambre et d'électronique glaciale en un tout psychédélique homogène.
Les deux artistes ont eu l'idée de s'unir dans un split-album gorgé de bonnes choses et c'est pas moins de onze titres qui nous sont offerts dans un artwork signé Stephen Wilson (www.unknownrelic.com) sur cet album intitulé « Until Liars Fear You ».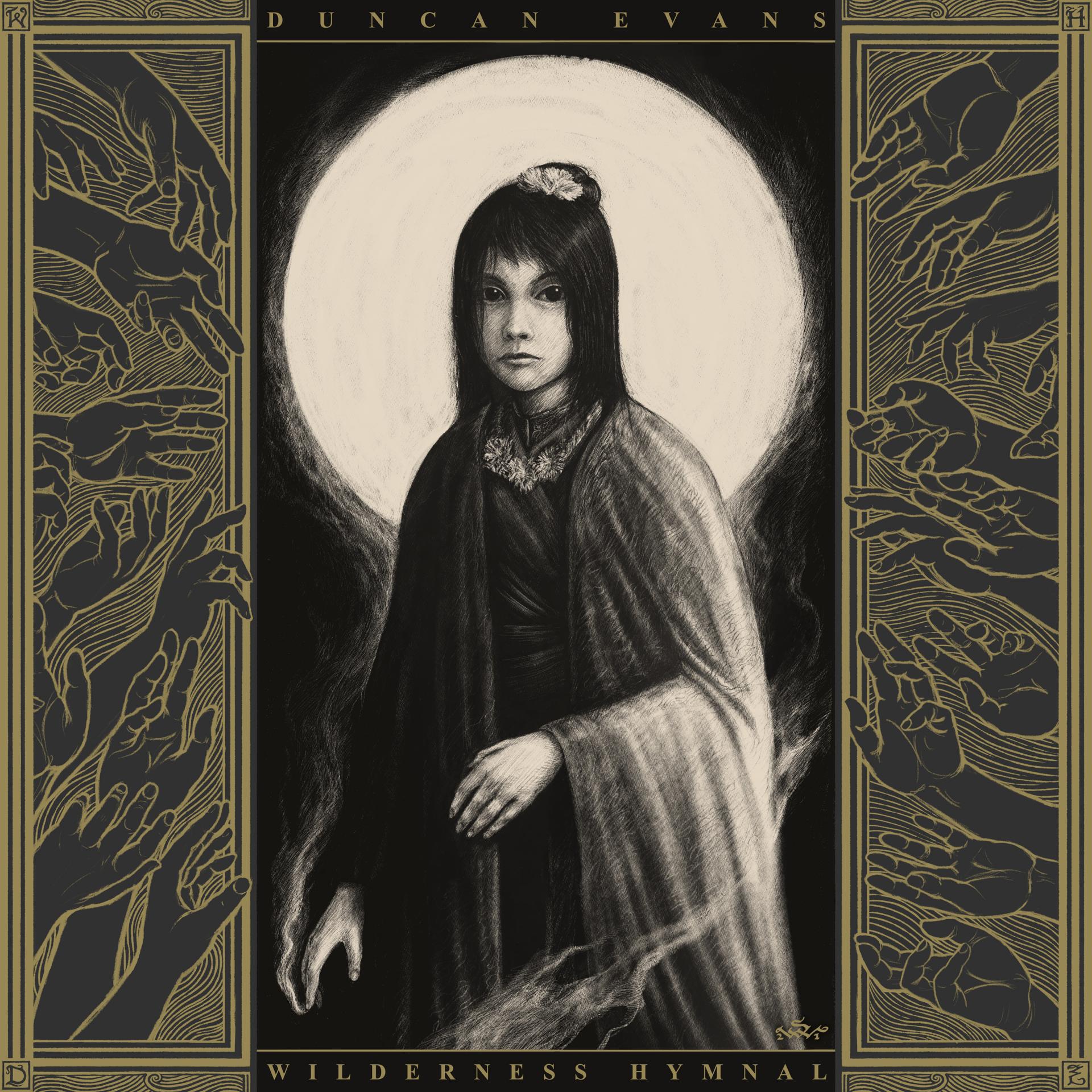 Cinq titres de chaque formation, un titre supplémentaire co-interprété par les deux groupes et qui sert de passerelles à deux univers pas très éloignés l'un de l'autre.
La tonalité générale est dark et douce, l'interprétation délicate et d'une grande richesse musicale.
Les deux formations tissent ensemble un même univers et signent un admirable split-album qui charme l'oreille et vous envoute.
Le mastering est de James Plotkin / Plotkinworks.
A découvrir.
Liens Wilderness Hymnal :
Liens Duncan Evans :
Line-UP Wilderness Hymnal :
Javier Wallis – chant, claviers, piano, dulcimer, arrangements, programmation, production
Michael Peter Kelly – guitare électrique, basse
Noah Eamon – violon
Mirthe de Jonge – violoncelle
John Simm – batterie, percussions (I Buried My Teeth).
Melle Berendsen – choeurs (I Buried My Teeth).
Nick Duke – basse (Old Dogs)
Gydo Keijzer – batterie (Old Dogs)
Dauwpunt – production, mixage (The Hunter, Old Dogs)
Joe Garcia – production, mixage (I Buried My Teeth).

Line-Up Duncan Evans :
Duncan Evans – chant, guitares, claviers, basse, programmation, production, mixage
Phil Wilcox – voix sur "The Stars (No Exit part 2)"

Line-Up Duncan Evans / Wilderness Hymnal :
Titre « Three Tempers »
Javier Wallis – chant, claviers
Duncan Evans – guitares, basse, mixage
Mirthe de Jonge – violoncelle
Kev Reid – caisse claire
Articles similaires
Ils ont sorti chacun un opus à ne pas rater en cette année 2021 qui les place dans notre tiercé gagnant, catégorie folk-rock.Si vous aimez le genre, foncez les écouter ! Fish and Scale - You Can C…
Groupe : SomElse Album : « Flowers For My Return » (EP - 15/07/2021) Genre : Folk-rock, pop Origine : Bordeaux On aime : le songwriting, la diversité. Par Ahasverus SomElse (pour « being someone else ») est un pr…