Accueil

/

Peter Scheithauer de Last Temptation (interview)
Peter Scheithauer de Last Temptation (interview)
Peter Scheithauer de Last Temptation : interview
du 25 janvier 2021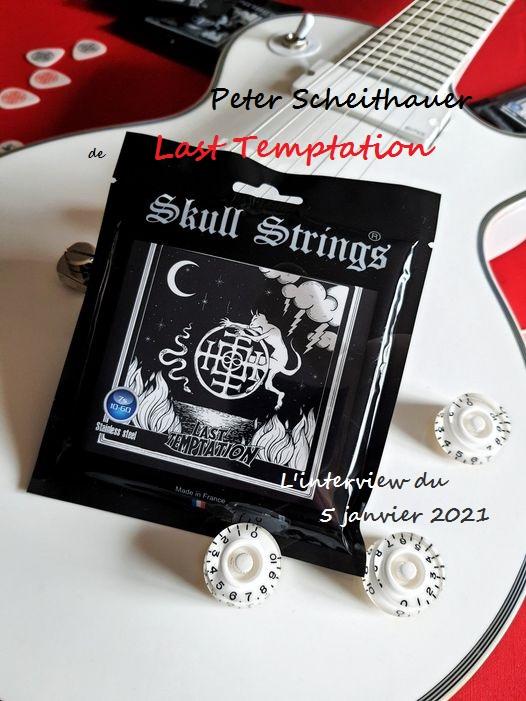 Né dans le Grand Est en 1965 du côté de Strasbourg, Peter Scheithauer de son vrai nom Peter André Mougenot, ne sait pas encore ce 21 janvier à quelle sauce sa vie va être agrémentée... Nous passerons l'épisode des biberons, couche-culottes, apprentissage de la lecteur, pieds de nez à l'instituteur et raclées évitées... (évidemment à prendre au second degré), afin d'aborder avec intérêt la vie guitaristique de ce barbu bas-rhinois.
Tout commence dans cette décennie des 80's, lorsque Peter décide de former le groupe français Stream avec lequel (pour faire très court), il aura l'opportunité de faire la première partie de Joe Satriani à l'Elysée Montmartre sauf erreur dans mes recherches le 20 juillet 1988 (https://www.allformusic.fr/joe-satriani/). C'est à cet occasion que Drouot lui glisse dans l'oreille qu'il ne peut pas rester dans sa région s'il veur évoluer dans le métier... Les mots ont beau s'entrechoquer dans son esprit, ils sont amortis par une matière grise salvatrice et protectrice... En moins d'une année, il déménage et prend la direction de... noooon, pas celle de Paname, mais celle d'outre-atlantique. Le p'tit Bas-rhinois avait chaussé ses bottes de 7 lieues, clouant Drouot lors d'une conversation téléphonique, et débarquant une main devant accrochée à sa guitare et une main derrière.
Pour en découvrir plus, l'interview, c'est ici :
L'interview remonte au 5 janvier 2021. Elle a été réalisée téléphoniquement et le clip réalisé à partir de photos recueillis ici et là, a été réalisé par moi-même, et c'est une première. Indulgence si possible, merci.
Sa vie aux Etats-unis : en mode concis, très concis, on ne peut plus concis.
Peter Scheithauer est le guitariste et fondateur de Temple of Brutality, Stream, Killing Machine et a également joué pour Joey Belladonna sur l' album Spells of Fear . Approuvé par les guitares ESP (AX 400), Scheithauer a joué et / ou enregistré avec des membres de Kiss , Black Sabbath , Megadeth , Ozzy Osbourne , Testament , Slayer , WASP , Anthrax , Loudness , Yngwie Malmsteen et Accept entre autres.
STREAM

1995 Take it or Leave it 10 titres de 41,20
1997 Stream 12 titres dont la démo de 1996 New York Groove
1998 Nothing is Sacred 10 titres de 48,23
Stream (2000) Musea
Chasin' the Dragon (2004) Mausoleum

Peter Scheithauer Guitares
Dave Spitz Basse
Jay Schellen Tambours
David Reece Voix
Belladonna: joey
Spells of Fear (1999) USG/Easwest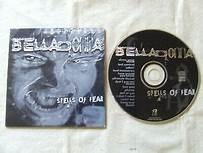 KILLING MACHINE
2000 Killing Machine 10 titres de 41,01 Candlelight
2006 Metalmorphosis 10 titres de 41,58 Mausoleum
2010 Chapitre 1 (compil)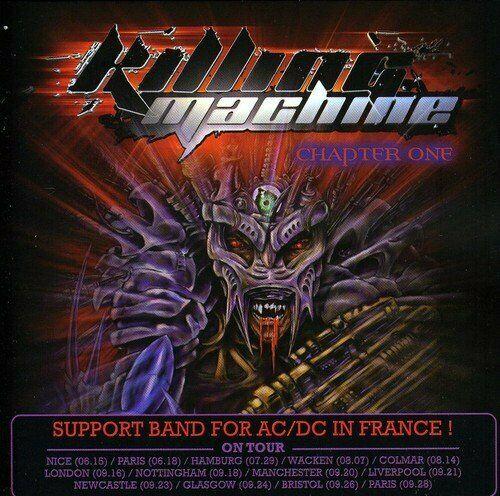 Stet Howland Batterie (2000- ?,? -Présent)
( Metal Church , ex- Temple of Brutality , 10,000 Views, ex- Belladonna , ex- Impellitteri , ex- Violent Storm , ex- WASP , ex-Blackfoot, ex-Four by Fate, ex-Lita Ford, ex-Where Angels Suffer)
Michael Vescera Voix (2000- ?,? -Présent)
(Death Keepers , Dramatica , Magic Kingdom , Michael Vescera , MVP , Obsession , Sovereign , Vescera , Stygia , ex- Palace of Black , ex- Roland Grapow , ex- The Reign of Terror , ex- Fatal Force , ex- Warrion , Animetal USA, ex- Dr. Sin , ex- Loudness , ex- Yngwie Malmsteen , ex-Safe Haven, ex-Theatre)
Peter Scheithauer Guitares (2000-présent)
(ex- Stream , ex- Temple of Brutality , ex- Belladonna , ex- Metal Machine (live))
Steve Unger Bass (2018-présent)
(Metal Church , Where Angels Suffer, ex- Chris Caffery (live), ex- Temple of Brutality (live))
Florian Trug Guitares (2018-présent)
Voir aussi: ex- Mystery Blue
TEMPLE OF BRUTALITY

2005 Lethal Agenda 10 titres de 35,42

David Ellefson Bass
(Altitudes & Attitude, Ellefson, Megadeth, Metal Allegiance, ex-Knight Fury, Hail!, KK's Priest, ex-Killing Machine, ex-The Alien Blakk, ex-Soulfly (live), ex-Tim Ripper Owens (live), ex-F5, ex-Angels of Babylon, ex-Fallen Angels)
Stet Howland Drums
(Killing Machine, Metal Church, 10,000 Views, ex-Belladonna, ex-Impellitteri, ex-Violent Storm, ex-W.A.S.P., ex-Blackfoot, ex-Four by Fate, ex-Lita Ford, ex-Where Angels Suffer)
Peter Scheithauer Guitars
(Killing Machine, ex-Stream, ex-Belladonna, ex-Metal Machine (live))
Todd Barnes Vocals
(ex-13-A)
Son retour en France et Last Temptation
27/09/2019 Last Temptation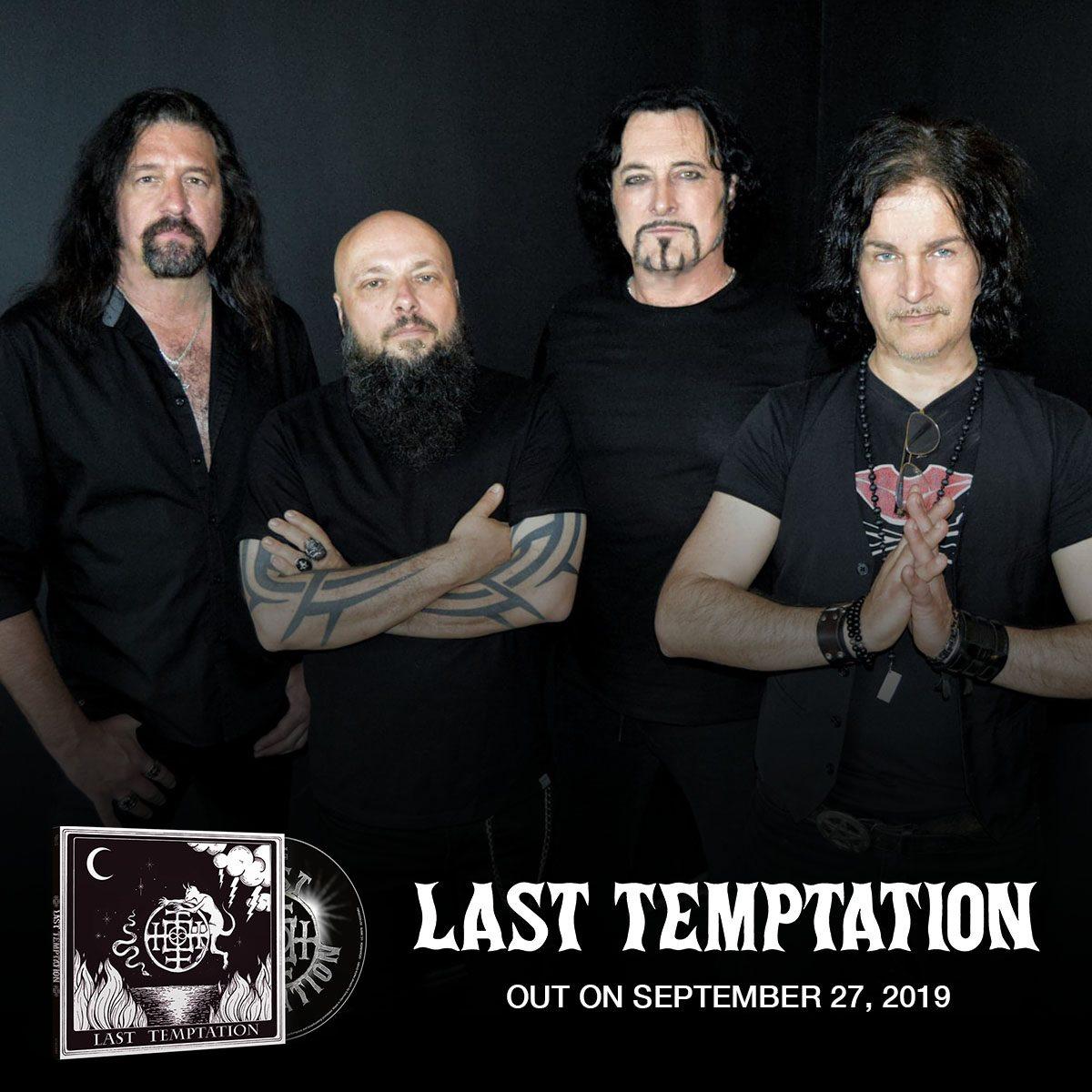 Last Temptation est donc le nouveau groupe du guitariste Peter Scheithauer (Killing Machine, Temple of Brutality) associé à Butcho Vukovic (WATCHA, Hellectrokuters, Rednekk Rampage, Pleasure Addiction, El Butcho et Yann Armellino) qui sont accompagnés en studio par Bob Daisley (Ozzy Osbourne, Gary Moore) à la basse, Vinny Appice (Dio, Black Sabbath) à la batterie et Don Airey au clavier (Deep Purple, Rainbow). Le quintet a été également rejoint par d'autres talentueux amis : James Lomenzo (Black Label Society, Slash Snakepit), Steve Unger (Metal Church) ou encore Stet Howland (WASP, Impelleteri).
Leur second album est en cours d'enregistrement avec deux nouvelles recrues Vincent Brisacq à la batterie et Julien à la basse.
Le combo a signé un contrat avec le célèbre manager Doug Golstein et sa compagnie Big FD International Entertainment qui s'etait occupé de Gun'N Roses pendant près de 17 ans.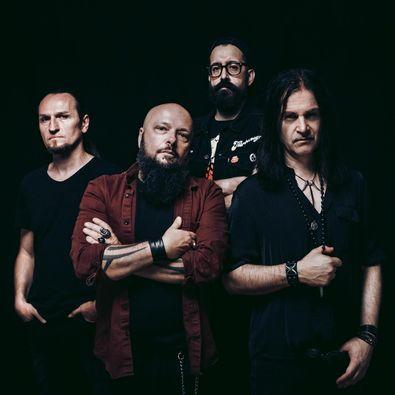 HARD ROCK HEAVY METAL Hard Rock 80's
Articles similaires
Groupe : Old 'N' Glam Album : Ten Shades of Glam (2019) Genre : Glam Metal Origine : Nancy LE GROUPE : Né en 2012 à l'initiative de Xavier (chant) et de Steve (Basse), Old'N'Glam est un quintette o…
« Nous avons été vraiment inspirés par Rudy Ray Moore et son parcours en tant que Dolemite. » SCATTERED HAMLET Sorti il y a tout juste deux heures, voici « Stereo Overthrow », le nouveau clip du groupe de …