Accueil

/

LES FRONTWOMEN # 1 : DIX FEMMES PUISSANTES
LES FRONTWOMEN # 1 : DIX FEMMES PUISSANTES
Elles portent la voix de leur groupe
ou de leur projet.
Présentation de dix frontwomen
du monde du rock et du métal.
---
Maggy Luyten - la surpuissante
MAGGY LUYTEN est une chanteuse belge qui se caractérise par la puissance de sa voix. Elle a travaillé dans divers projets et a été l'un des piliers d'Ayreon. En 2016, elle succèdait Jo Amore dans Nightmare, le temps d'enregistrer Dead Sun. Elle partageait sur cet album un titre avec son époux, Kelly Sundown Carpenter.
Puis Maggy effectuait une suite de covers festives en duo avec le guitariste Christophe Godin (Mörgbl).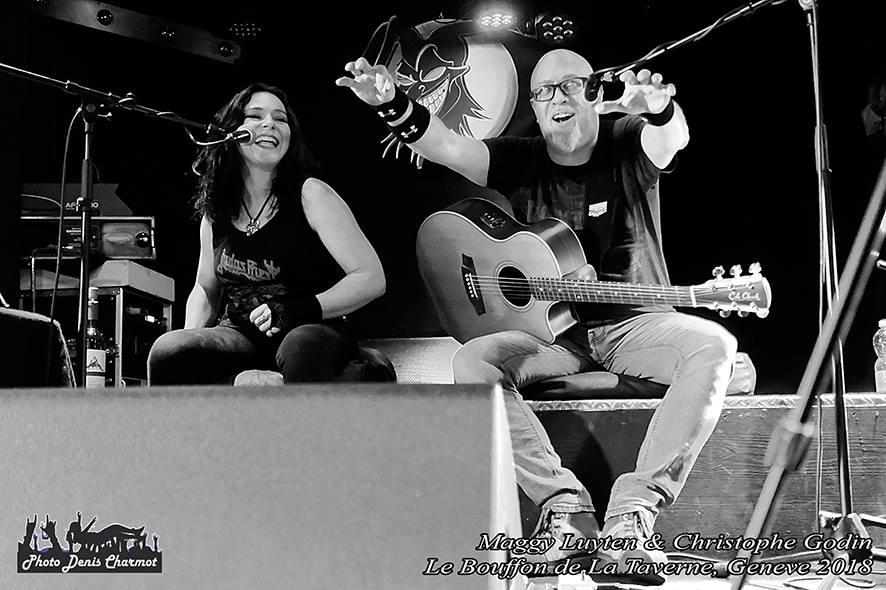 Maggy Luyten et Christophe Godin par Denis Charmot.
Aujourd'hui, le duo Luyten/Godin est de retour avec Ivan Rougny (basse) et Aurel Ouzoulias (batterie) pour un projet nommé THE PRIZE. On guette leur premier opus.
Lien : theprizeband.com
---
Hikiko Mori : L'Exhubérante
C'est avec une copine d'école que la sémillante Hikiko Mori fonde Bad Tripes.
Ce qui n'est au début qu'une galéjade marseillaise prend de l'envergure quand le guitariste/compositeur Seth rejoint la formation. L'univers de Bad Tripes prend sa forme actuelle sur fond de textes horrifiques écrits par Hikiko Mori. Le groupe de shock-rock enchaîne les albums (2010, 2013, 2017) et Hikiko Mori fait visiter les scènes de France à Didier, son inséparable micro-gode.
Repérée par Punish Yourself, Hikiko Mori suivra le groupe en tournée le temps d'un remplacement.
Bad Tripes prépare actuellement son quatrième album.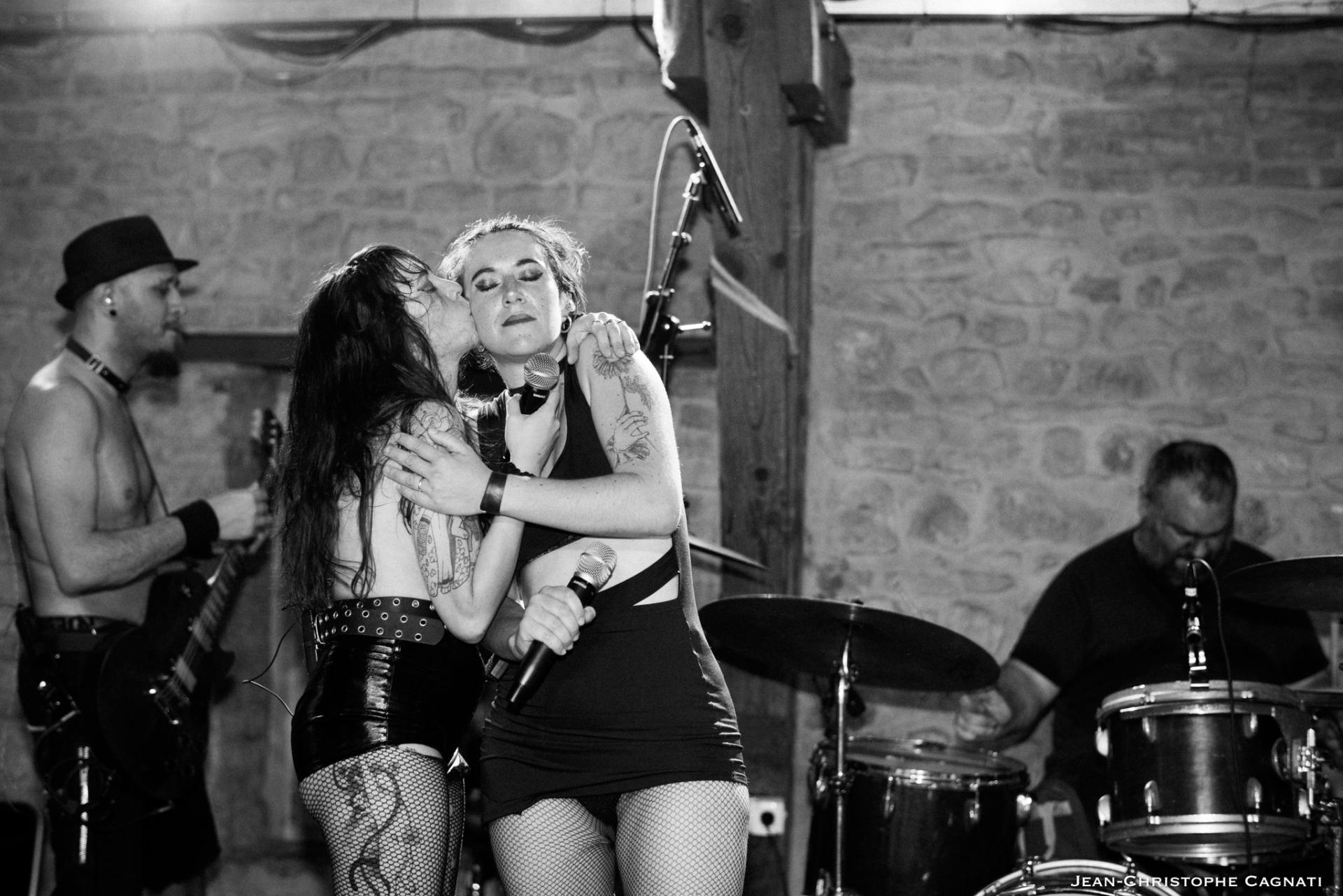 Hikiko Mori, sur la pochette de l'album Splendeurs & Viscères (2013).
Lien :
http://www.badtripes.fr
---
Cécile Delpoio : La Gracile
Cécile Delpoio est la chanteuse du groupe de métal symphonique Remember the Light, avec lequel elle a signé deux EP.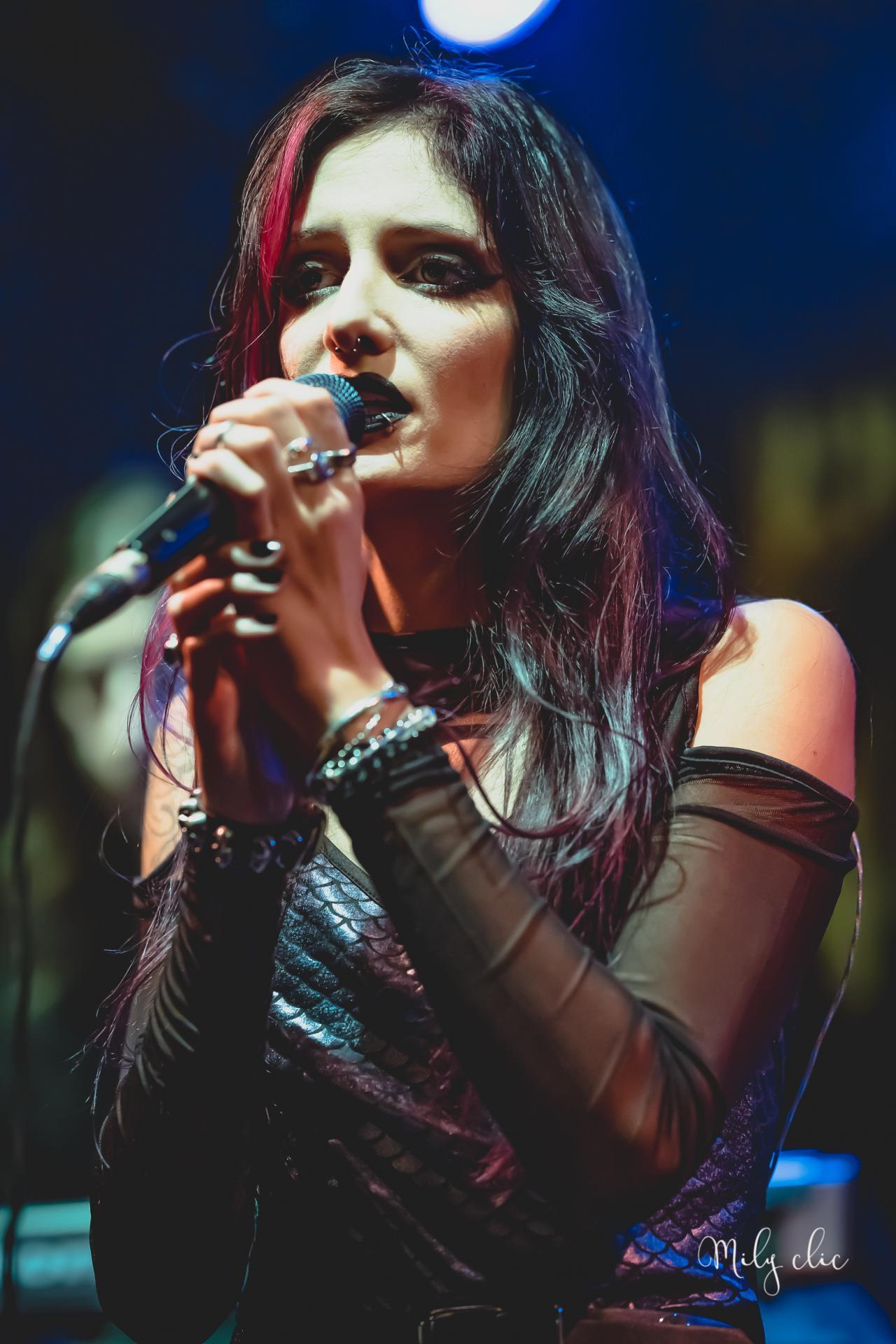 Cécile Delpoio par Mily Clic
Sa voix, nappée d'une apparente fragilité, se distingue délicieusement du timbre habituel des vocalistes du genre sympho et lui a ouvert les portes à différentes collaborations artistiques.
Cécile est également une réalisatrice qui a dirigé de nombreux clips.
Le Lien :Cécile Delpoïo - Music
---
Jessica Haké - La sensuelle
Sa mère l'a biberonnée au Tina Turner et au James Brown, pas étonnant que Jessyka Aké regorge de groove !
C'est au début des années 2010 qu'elle rencontre le guitariste Laurent Galichon et rejoint les RED BEANS AND PEPPER SAUCE.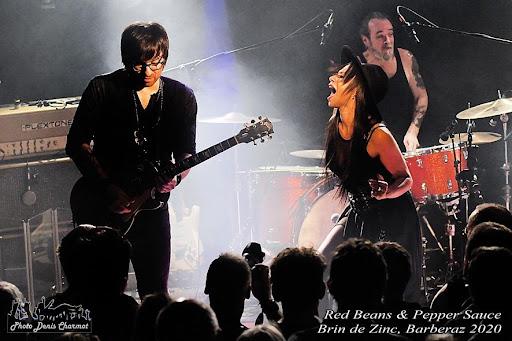 RED BEANS AND PEPPER SAUCE, par Denis Charmot.
Initialement focalisée sur le blues, la formation prend peu à peu un virage rock, jusqu'au dernier album de compositions originales intitulé Mechanic Marmalade.

En 2021, les Beans ont sorti un album de covers à la pepper sauce intitulé Songs From The Past.
Les Haricots se savourent aussi sur scène, ils ont fait l'objet de plusieurs captations live de qualité, sur divers supports sonores et audiovisuels.
Lien :
http://www.redbeansandpeppersauce.com/
---
Carine Pinto - La téméraire
Elle ne manque pas de courage, Carine Pinto ! Fan de Manigance et proche du groupe, inconnue du public, elle remplace en 2018 le chanteur historique Didier Delsaux, que des problèmes de voix incitent à quitter l'aventure. L'affaire est cependant doucement préparée, puisque le duo Delsaux/Pinto partageait le chant sur la seconde piste de l'album Machine Nation avant que Carine ne saute dans le grand bain sans flotteurs.

Reine des challenges, elle remplacera également Jo Amore au pied-levé dans KingCrown, le temps d'un concert, le chanteur se trouvant empêché par un problème passager de santé.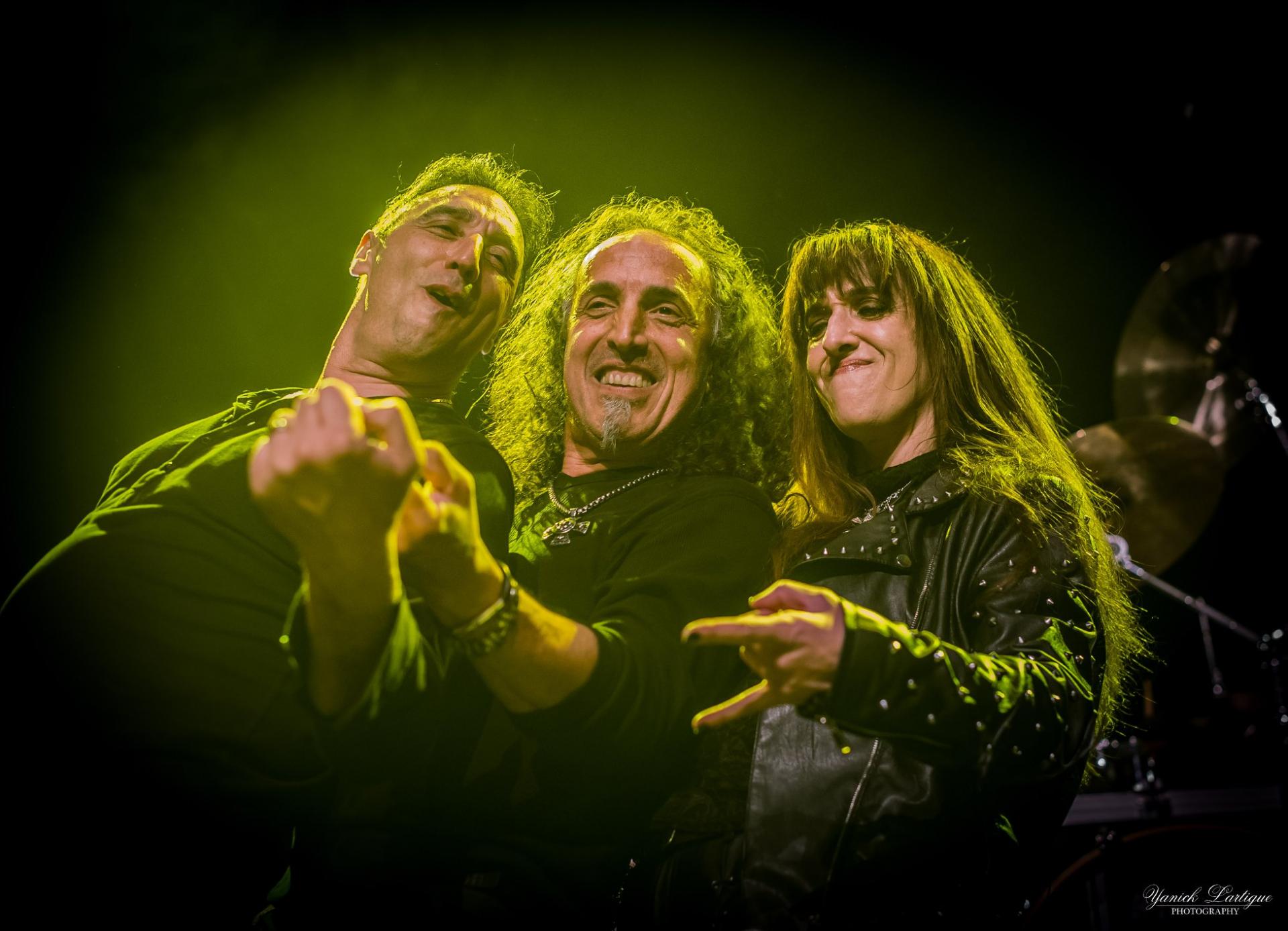 Carine Pinto, avec Jo Amore (photographie Yanick Lartigue - https://www.flickr.com/photos/134126754@N02/)
Le nouveau Manigance est actuellement en préparation. Il ne devrait plus tarder.
Le Lien :
http://www.manigance.org/index.php
---
Heli Andrea - La technicienne
Passionnée de musiques du monde et de technique de chant, Heli Andrea est une adepte du crash-test qu'elle expérimente au sein de OLANE.
Cette grande exploratrice emploie ses talents au sein de la formation lyonnaise de metal progressif Mobius.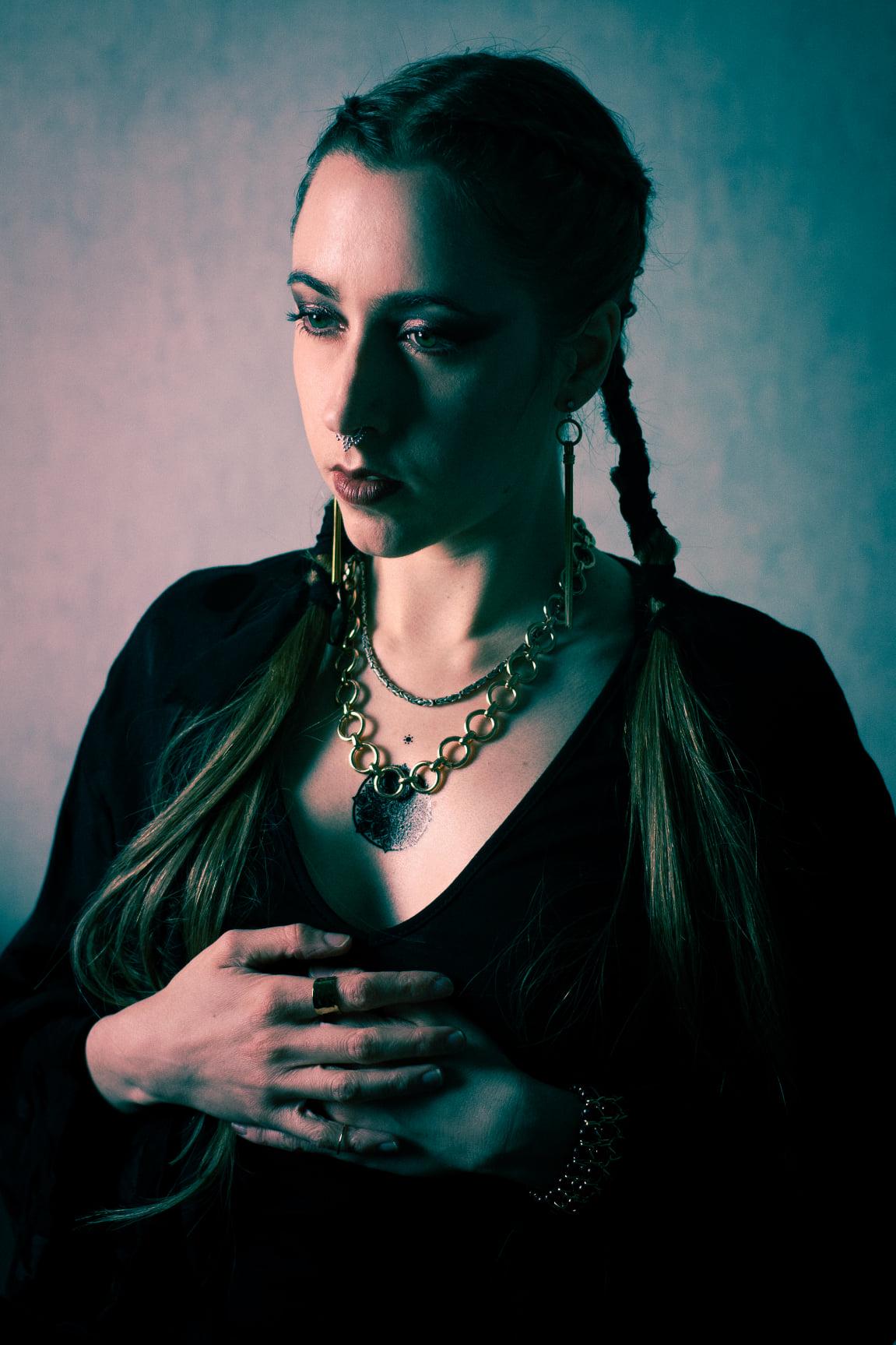 HELI ANDREA - autoportrait
D'une grande puissance de travail, Heli Andrea retient l'attention par sa technique et son inventivité. Pour notre plus grand plaisir, elle semble ne jamais devoir arrêter d'étendre son territoire vocal.
Mobius a enregistré deux albums. Le dernier en date, Kala, est sorti en 2020.

Heli était également à l'affiche de l'opéra métal Avaland et compte de nombreuses collaborations artistiques internationales.
Le Lien : https://mobius-band.com/
---
Suzie Stapleton - L'Epidermique
Australienne installée à Brighton (UK), Suzie Stapleton a partagé la scène avec Mark Lannegan ou Jim Jones And The Rigtheous Mind.

Après deux EP, Suzie signe en 2020 le très sombre We Are The Plague, album qui met en évidence un timbre d'une grande singularité qu'elle ose parfois proposer a capella. L'effet est saisissant.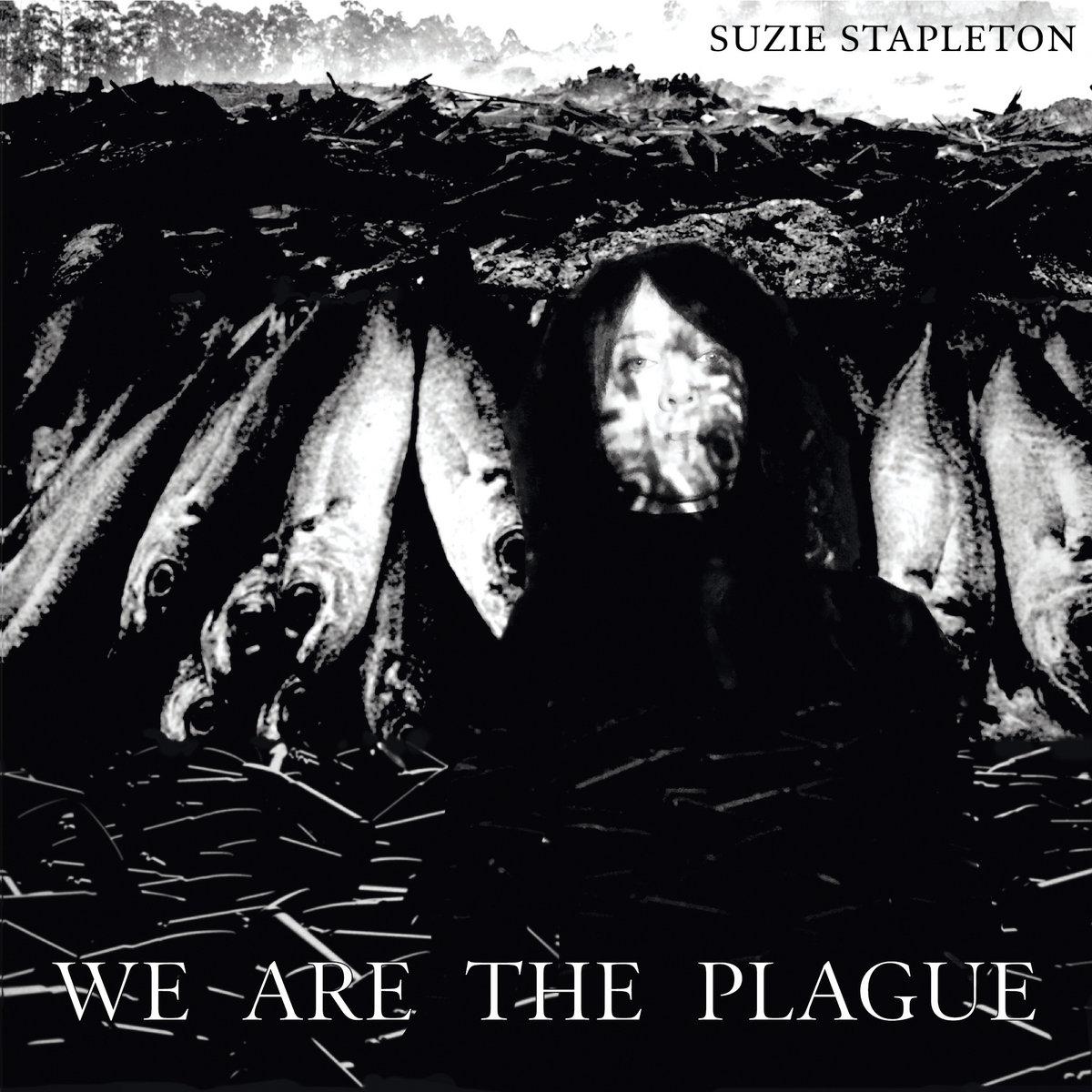 Le Lien : suziestapleton.com
---
Camille Debray - La Révoltée
Camille et Noémie Debray, The SoapGirls, sont nées à Paris. Elles sont encore des petites filles quand elles rejoignent l'Afrique du Sud avec leur mère où elles initient une carrière artistique dès l'adolescence. Repérées par une major, elles commettent un album pop (Xperience), avant de renverser les tables pour reprendre leur indépendance dans un album au titre explicite : Calls For Rebellion.

Très attentives aux libertés et convaincues de la nécessité de s'engager, The SoapGirls, qu'on les aime ou non, laissent rarement indifférentes et se sont même faites agresser durant un show.
Camille, chanteuse, bassiste, et contortionniste bondissante en live, est la touche punk-rock de ce duo sud-af'.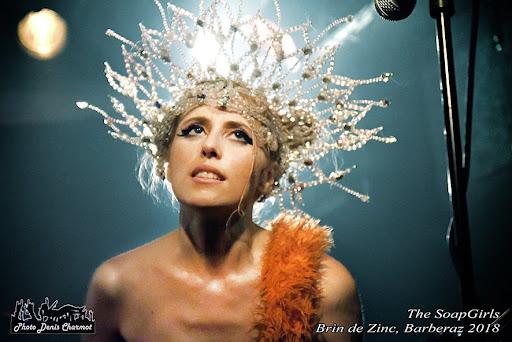 Camille Debray par Denis Charmot
Le Lien : http://www.thesoapgirls.com/
---
Marion Lamita - La Romantique
Douée d'une voix de soprano et d'une technique fiable qui lui permet d'atteindre une belle pureté dans le chant, Marion Lamita a prêté sa voix à de multiples projets (Elle est l'Ophélie d'Ophelian Fields de Seyminhol) et a orchestré différents projets dont le dernier en date était, en 2018, "To A New Eternity", sorti sous le nom de Lux, (avec un feat. de Liv Kristine).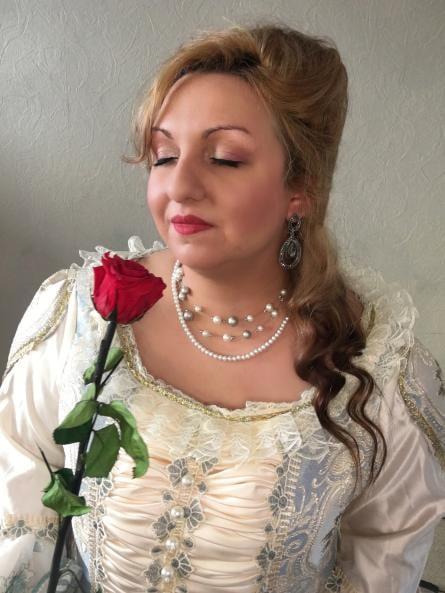 Marion réalise actuellement un concept-album en français, Le Crépuscule D'Une Reine, inspiré de l'histoire de Marie-Antoinette.

Le Lien :
https://www.facebook.com/LUX.metalband
---
Auré Jager - La Guerrière
C'est Julien Truchan (Benighted) qui a la clairvoyance d'inciter Auré Jager, qui n'est encore qu'une fan de metal extrême, à s'essayer au chant saturé.
La sauce prend remarquablement et Auré commence son parcours de growleuse au sein de diverses formations.
Début 2018, elle fonde - avec des musiciens très expérimentés - le groupe de death Akiavel.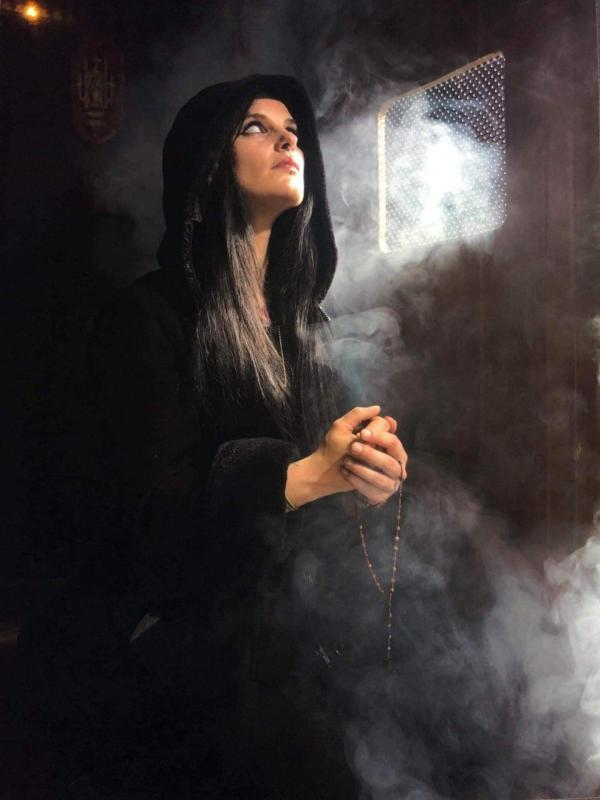 Auré Jager, par Mr Cana photography
Le quintette - désormais quatuor - enchaîne deux concept-abums aux textes écrits par Auré. Le succès est rapide et croissant. Le dernier en date, Vae Victis, s'intéresse aux tueurs en série.
Akiavel planche déjà sur un nouvel album.