Les bio d'Apo : CROWLING
Chaque semaine Apolline fait ses bio.
Aujourd'hui elle nous présente un groupe de metal originaire d"Avignon. Il s'appelle CROWLING.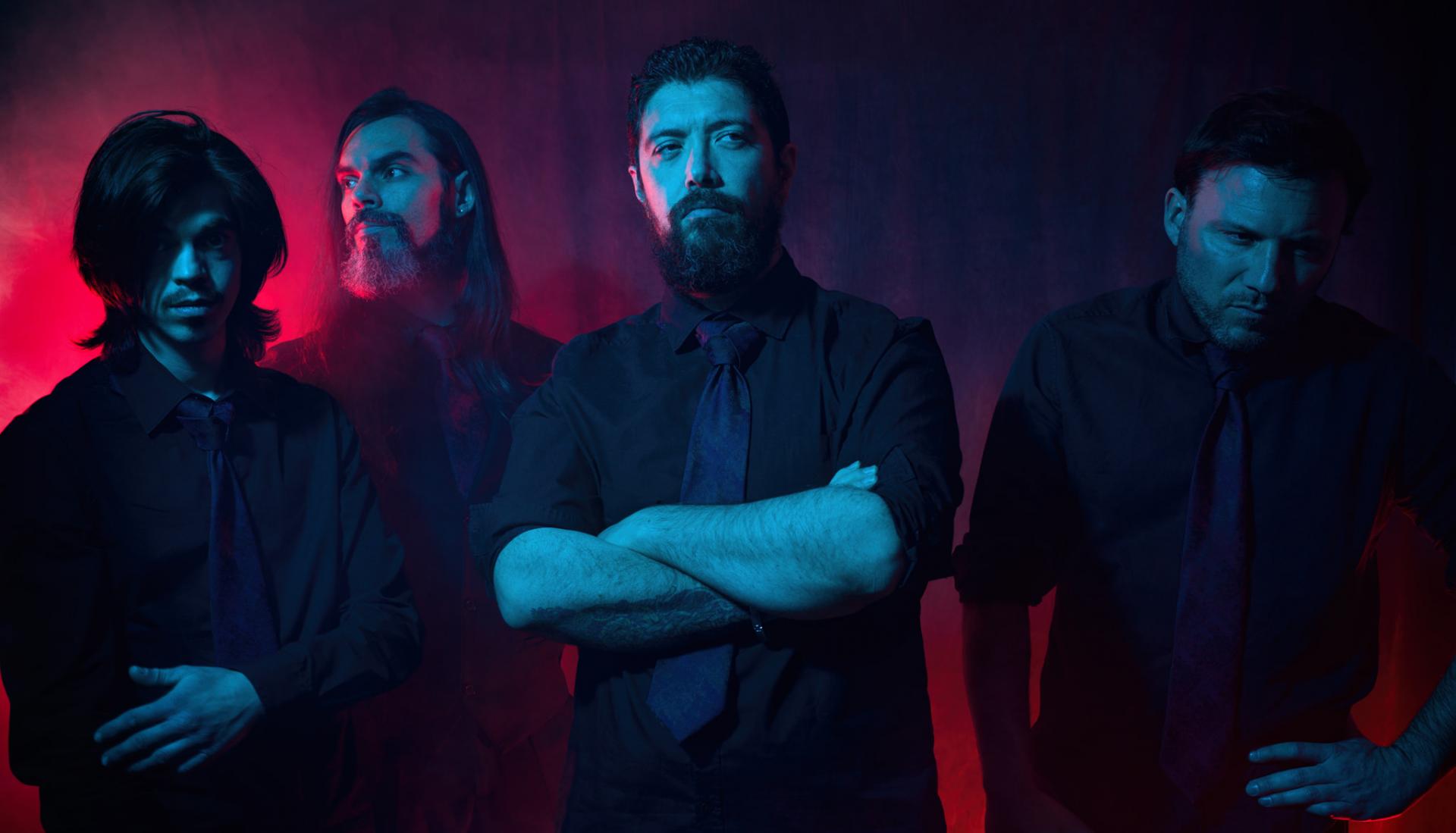 ---
Saluuuut !
Au tour de Crowling d'être présenté aujourd'hui !
Bon, la majorité des gens ici connaissent déjà ce groupe je pense. C'est du thrash, Ils viennent d'Avignon et ils se sont formé en 2012.
Petite interview, comme chaque semaine, alors du coup, il me faudrait une présentation rapide du groupe...
Sly (guitare) : Septembre 2012, Sly (guitare - voix) et Judas (Basse) forment ensemble le projet Crowling. Groupe de Thrash Metal Mélodique. Crowling trouve son line-up idéal avec Sly (chant / guitare), Bobby (guitare / chœurs), Teddy (basse, chœurs) et Romain (batterie).
2014, Crowling sort son premier EP, '' Sweet Bloody Pie ''.
Novembre 2020 sort en digital le nouvel Ep '' When Domination Leads to Submission'', plus mature et plus agressif.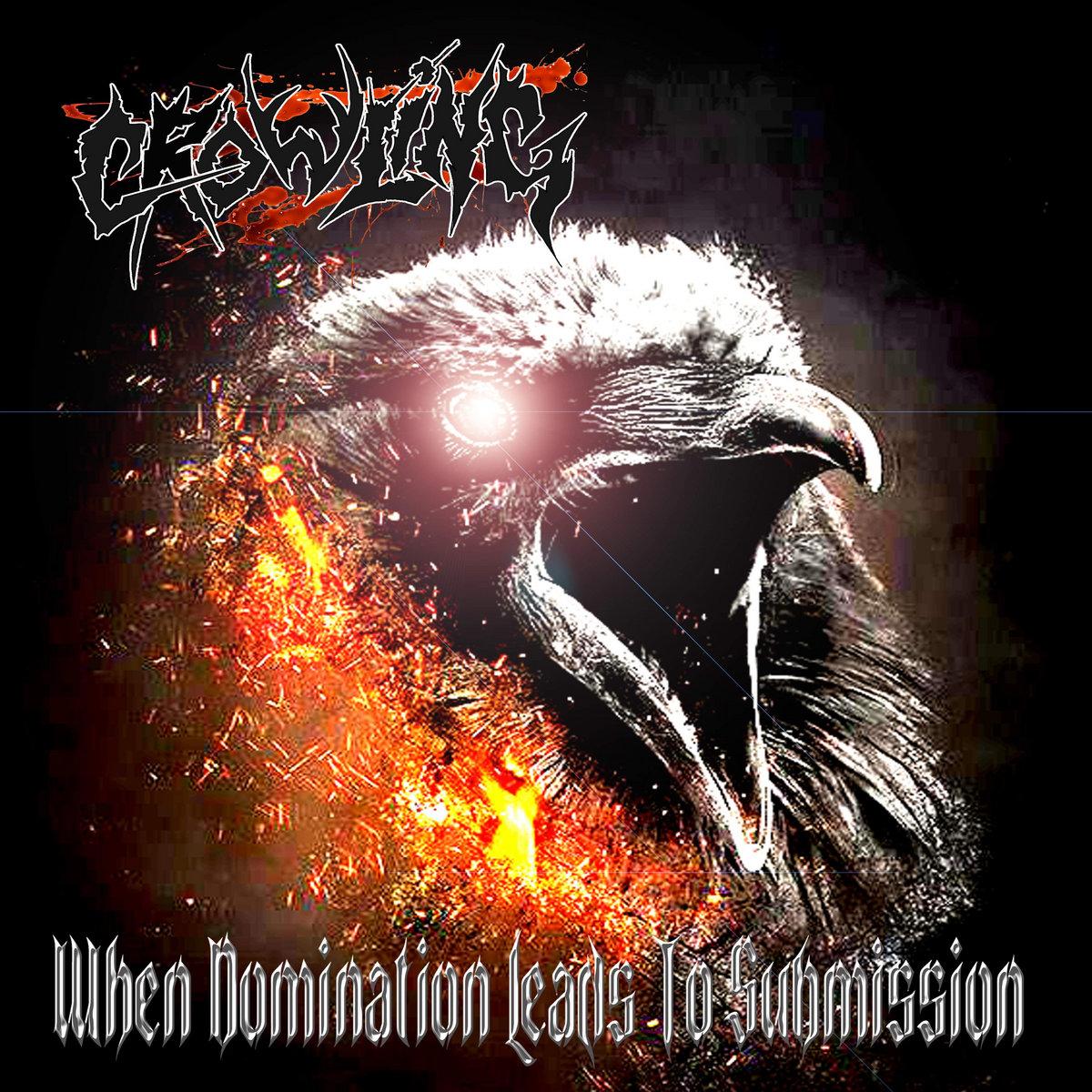 CROWLING, "When Domination Leads To Submission" (EP - 2020)
Qu'est-ce qui vous a donné envie de faire de la musique, et pourquoi ce style en particulier ?
Sly : Notre style est venu au fur et à mesure des années. Au départ Crowling devait être un groupe de death mélodique, puis avec les influences des premiers membres, on est partis sur du Heavy teinté de Thrash. Au fil de tous les changements de line up, nous sommes un croisement de Heavy, de Thrash et de Hardcore qui évolue chaque jour.
Pour ma part, quand j'etais gamin, j'écoutais de la dance... Puis un jour j'ai entendu "Smash", des Offsprings, et là j'ai su que c'était le rock et le Metal qui étaient fait pour moi... Au départ je voulais être batteur, mais faute de place chez mes parents, je me suis tourné vers la guitare
Vos influences, et ce qui vous inspire en général ?
Sly : Nos influences dans le groupe sont très diverses : Bobby (guitariste rythmique) est influencé par tout ce qui est Death Melodique et Hardcore. Teddy (bassiste) est influencé par le Thrash et le Doom. Romain (batteur) est plus Hardcore, Deathcore... Et moi Sly (chanteur guitariste), je suis influencé par le Heavy, le Thrash et le death old school.
En ce qui concerne mes textes, je m'inspire de la vie et de l'être humain. C'est une sacrée source !
Une chose que vous aimez dans le milieu du metal, et une chose qui vous déplaît ?
Sly : Ce que j'aime dans le Metal ce sont toutes les émotions que procure cette musique : elle peut être joyeuse comme triste, colérique ou dépressive, etc. Ce que je n'aime pas c'est des fois le manque d'ouverture de certains, quand des groupes proposent des choses qui sortent de l'ordinaire ou de ce qu'ils font d'habitude, et qu'on entend un ''c'est de la merde''... Je ne supporte pas ça !
Une chanson que vous auriez aimé écrire ?
Sly : "Bohemian Rhapsody", de Queen. Ce morceau est bourré d'émotions, il commence en douceur et après part dans tous les sens. Le morceau parfait.
Si vous deviez résumer votre groupe dans un seul animal, ce serait lequel et pourquoi ?
Sly : Pour l'animal, hors le corbeau qui est notre emblème, je dirais le loup car Crowling est une meute et une vraie famille.
Votre parfum de pizza préféré ?
Sly : Ma pizza préférée, c'est la ''pizzaflète'' de ma femme, mélange de pizza et de raclette.
CROWLING sera en concert le 02/07/2021 au Monster'S Art de Fréjus.
---
Discographie Crowling :
Sweet Bloody Pie (EP - 2014)
When Domination Leads To Submission (EP - 2020)
---
Et maintenant, les réseaux sociaux :
Et voilà pour cette semaine.
Je vous remets comme d'habitude le lien de la playlist :
Bonne semaine à vous !
Articles similaires
Chaque semaine Apolline potasse ses bio. Aujourd'hui elle nous présente un groupe de metal originaire de Lille. Il s'appelle In Hell et il prépare actuellement "Lex Divina Terrores", son deuxième album. C'est…
Chaque semaine Apolline nous présente une formation française. Aujourd'hui c'est un groupe de black metal originaire du Nord. Il s'appelle Virgil. C'est une nouvelle bio d'Apo. On est une formation de Modern Bla…