Accueil

/

THE SOAPGIRLS après le Stinks Like Punk Tour
THE SOAPGIRLS après le Stinks Like Punk Tour
Ceux qui se trouvaient sur le passage du Stinks Like Punk Tour, qui a traversé l'Europe avec près de 130 dates en 2018, ne me contrediront pas : The SoapGirls pourrait être le nom d'un ouragan. Après tous ces mois passés à sillonner les routes, les soeurs Debray profitent enfin d'un peu de repos en Afrique du Sud. On n'a pas pu s'empêcher d'aller toquer à leur page Facebook pour voir ce que faisaient nos Riot Girls pendant leurs vacances, et quel souvenir elles gardaient de leur passage en France. Les Parisiennes ont très gentiment accepté de répondre à nos questions. Voici donc The SoapGirls, un phénomène Shock Revolt Rock à ne rater sous aucun prétexte !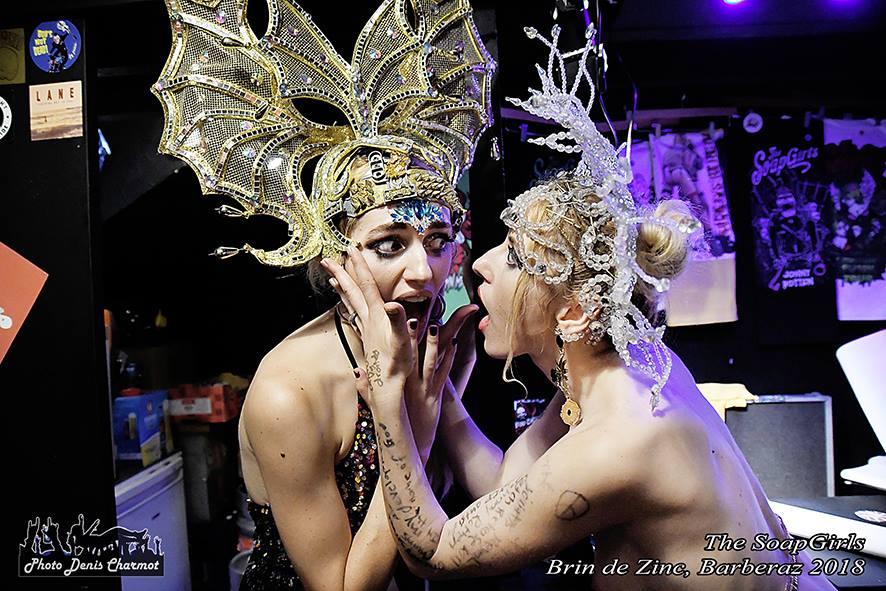 Bonjour The SoapGirls. Avec le Stinks Like Punk Tour, vous avez effectué près de 130 dates à travers l'Europe entre avril et novembre 2018. Aujourd'hui la tournée est terminée. Comment vous sentez-vous ?
The SoapGirls : Bonjour tout le monde ! Nous sommes tristes que cette tournée soit terminée, mais heureuses de pouvoir faire une pause pour recommencer à écrire... Et aussi pour échapper à l'hiver si froid ! (Rires)
Quelle est la première chose que vous avez faite en rentrant à la maison ?
Camille : La première chose que nous avons faite, c'était de donner à nos animaux (nous avons un chat et deux chiens) des câlins et des baisers, ils nous ont manqué. Ensuite, nous avons dormi comme des mortes ! (Rires)
Quels sont vos projets pour les mois à venir ?
Noemie : Nous passerons les prochains mois à écrire et à finaliser notre troisième album, tout en planifiant et en préparant la prochaine tournée.
Avez-vous déjà des titres pour ce futur album ?
The SoapGirls : Oui, bien sûr, nous avons des chansons pour ce futur album, et chaque jour nous inspire quelque chose de nouveau à écrire. De ce côté-là, nous ne serons jamais en panne de matériel !
Vous avez écrit ces morceaux durant le Tour ?
Camille : Certaines chansons ont été conçues pendant la tournée, mais ce n'était pas toujours facile, car nous avions un show presque chaque soir. Il était parfois quasiment impossible de trouver ne serait-ce que le temps de s'asseoir...
Quand vous reverra-t-on en France ?
The SoapGirls : En mai 2019 ! Nous sommes impatientes, car nous aimons profondément la France.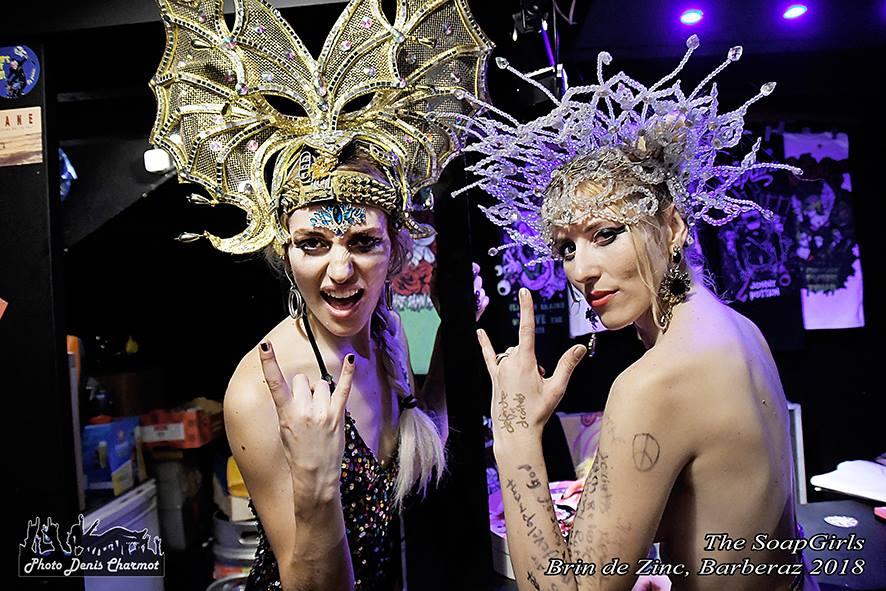 Un souvenir particulier que vous retiendrez de votre passage en France ?
The SoapGirls : Notre souvenir le plus spécial en France a été de revoir notre grand-mère et notre famille, que nous n'avions pas vues depuis dix-sept ans. C'était très émouvant, et même un peu angoissant... Nous sommes si heureuses d'avoir retrouvé certaines douceurs de notre enfance qui nous ont fait sourire, tout comme d'être retournées dans notre ville natale... (NDLR : Camille et Noemie Debray sont nées à Paris).
Merci pour ces quelques lignes, The SoapGirls. Nous vous souhaitons de bonnes vacances et attendons avec impatience de vous retrouver en CD ou lors de vos shows. Un dernier mot pour le public français ?
The SoapGirls : Merci pour votre gentillesse et votre soutien. Nous avons un amour si profond pour la France et son peuple, nous sommes fières d'être nées en France, et heureuses d'être originaires d'un pays qui est symbole de Liberté. On vous envoie tout notre amour !
The SoapGirls : Camille & Noemie Debray
Ecouter The SoapGirls :
https://thesoapgirls.bandcamp.com
Site internet :
https://thesoapgirls.com/
Page Facebook :
https://www.facebook.com/thesoapgirls/
Merci à Denis Charmot pour ses photographies. Retrouvez-le sur :
https://www.facebook.com/DenisCharmotPhotos
https://www.facebook.com/DenisCharmotLiveShootemission