THE VILLAINZ
Groupe :
The VillainZ

Album : Sexy & Arrogant (04/2020)
Genre : Rock/Punk Rock
Origine : Marseille
Le Groupe :
The VillainZ est un groupe de Rock formé en 2016 autour de Jess (chant) et Nick (guitare).
Ils sont, à la ville, madame et monsieur K.
Le groupe véhicule volontiers une imagerie

Sex, Alcohol & Rock'N Roll

pour un style musical qu'ils veulent "simple et efficace".
En 2017 il sort son premier EP, un quatre titres sobrement - hem... - intitulé "

The VillainZ

"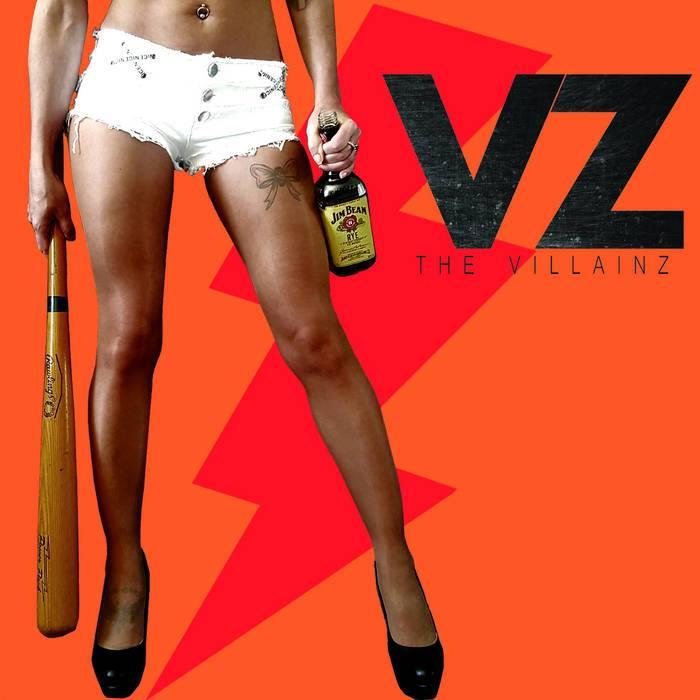 Ce premier opus est illustré par une vidéo particulièrement réussie : "

Fuck you, we are the VillainZ !

" Ce clip est réalisé par Hibou Production, derrière lequel se cache Seth, le guitariste des Bad Tripes, formation avec laquelle The VillainZ ont partagé la scène pour quelques concerts mémorables.
Côté show, The VillainZ cultivent l'originalité :
En 2020 The VillainZ reviennent avec un nouvel album...
"Sexy & Arrogant"
L'album :
Sexy & Arrogant propose dix titres en quarante-et-une minutes.
Tom Abrigan Tiberi, guitariste et chanteur de Sunbeam Overdrive, s'est chargé du son.
L'artwork est signé Pedro Delort.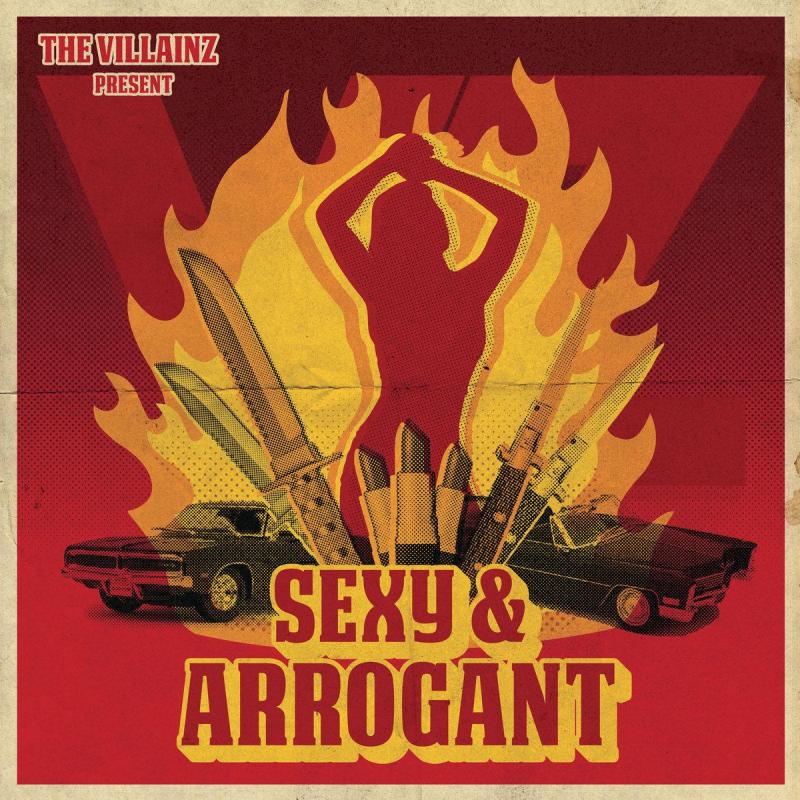 "

Sexy & Arrogant

" n'est distribué à ce jour qu'au format digital. On le trouve actuellement sur Bandcamp mais il sera disponible sur la plupart des plateformes numériques dès le 13/04/2020.
Ces données énoncées, voyons maintenant...
Notre Avis :
Bonne nouvelle, The VillainZ sont de retour ! Si vous pensiez avoir déjà cerné leur style, c'est que vous n'aviez pas compté sur la créativité de ces Marseillais. Auteurs d'un premier EP très bien emballé, ils franchissent sans difficulté avec ce nouvel opus un palier du songwriting. Si l'énergie brute à la Plasmatics est toujours présente (I'm Such A Bitch) "Sexy & Arrogant" se nuance de swing (Bloody Milk), de cabaret-rock (No Apologies), de touches jazzy (She), le tout terminé en beauté par le tubesque Me & Him Against The World. Le son tire vers les basses, le chant féminin est rauque et rugueux, mais cette panthère de Jess sait aussi onduler des notes serpentines. Des vocaux masculins bien Rock'N Roll lui répondent parfois et on pense à l'univers de Tarantino : The VillainZ ont fourbi leurs armes, ils arrivent en ville et il faut dès à présent compter avec eux car ils sont prompts à botter des culs. Attention : il se dit que c'est vous qu'ils cherchent.
Les Liens :