STEFA
Artiste : Stefa
EP : "Lone dog"
Genre : Folk / Pop / Blues Rock
Influences : The Doors / Ben Harper / Jimi Hendrix / Tracy Chapman / Alanis Morissette
Origine : Bruxelles (2018)
Sortie : 24/12/2020
Par Pépé St@kaTTo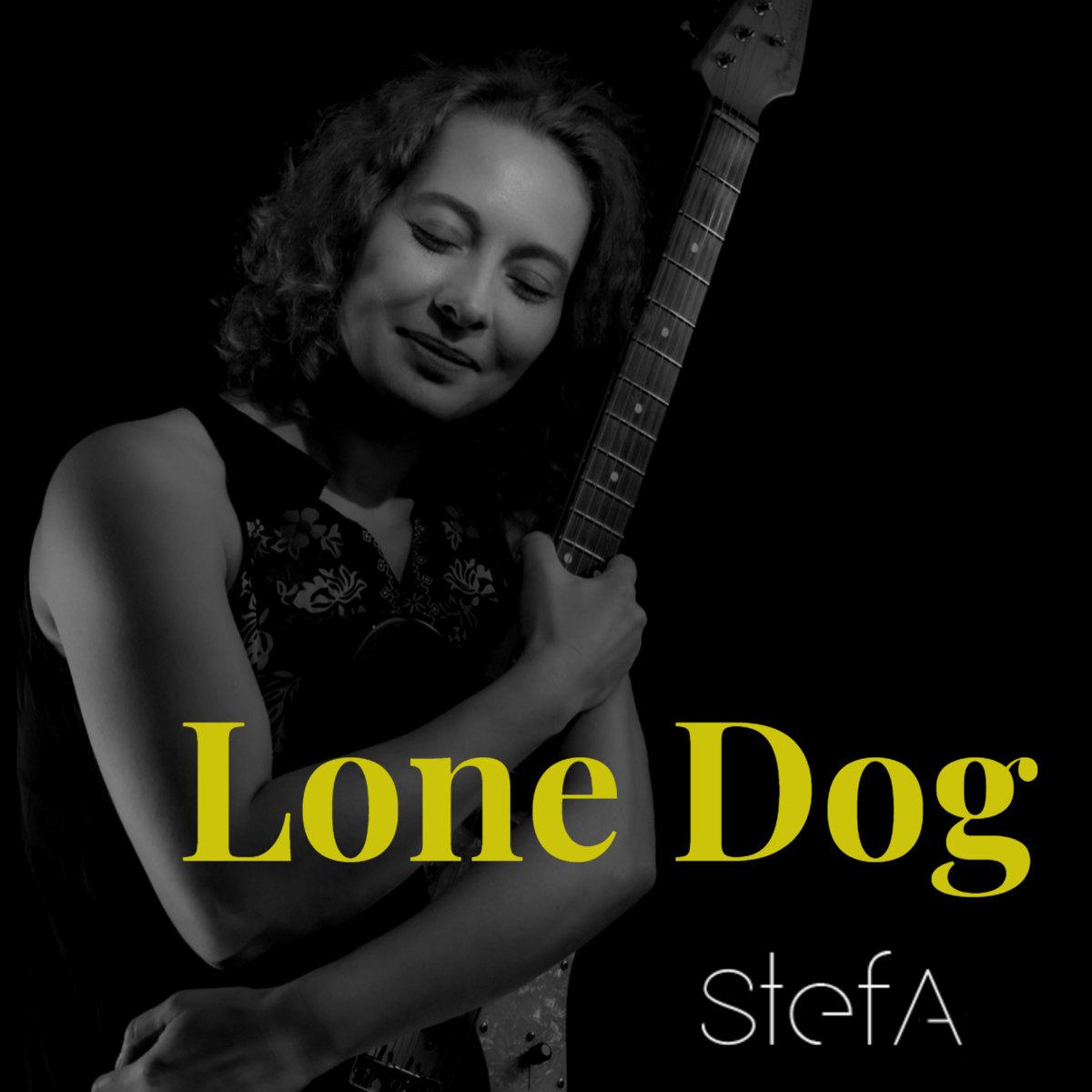 Il y a des artistes dont on tombe immédiatement sous le charme, c'est le cas de la chanteuse et musicienne Stephanie Newport, nom de scène « Stefa » ! Née à Nantes au milieu d'une famille de musiciens, elle apprend très jeune le piano, puis la guitare classique avant d'avoir un faible pour les belles électriques, les compositions blues, rock et folk … et la scène !
Elle se produit d'abord dans l'Hexagone sous le pseudo de « Fanny », puis sous celui de « Stéphanie » pour quelques années en Angleterre avant de poser en 2018 ses valises et ses flights cases guitares à Bruxelles, ville dont elle tombe amoureuse.
Stefa va ainsi jouer pendant deux ans chez nos amis belges en duo avec le guitariste Hervé Caparros (Cherry on Pop), ou au sein du quatuor Midnight Paradox. C'est durant ces deux années qu'un projet d'album solo prend petit à petit forme et c'est finalement le confinement qui fera accélérer le projet. Elle profitera alors de cet état d'isolement pour peaufiner ses compositions voire réarranger d'anciens titres.
C'est après trois singles parus en automne 2020, que Stefa sort, en collaboration avec le compositeur multi-instrumentiste Amine Doukali, son premier EP solo de huit titres le 24 décembre. Un très beau cadeau de noël que certains ont pu découvrir sous leur sapin virtuel.
Discographie :
No Fly Zone (single - 10/2020)
Lone Dog (single - 11/2020)
Marilyn (single - 11/2020)
Lone Dog (EP - 11/2020)
Line-up sur scène :
Stefa : chant, guitares, ukulélé
Amine Doukali - claviers
Hervé Caparros : guitare
Jean Vincent "Jivé Dé" : basse
Edouard Cogne : batterie
Ce premier album solo de huit titres est un subtil mélange de plusieurs styles, folk, pop, blues, funky qui se combinent parfaitement avec la voix rauque et chaude de Stéfa.
Track List :
01-Lone dog
02-Marylin
03-Perfect day
04-Trinkets don't fix it
05-Wait a little
06-Sixteen
07-Sick of you
08-No fly zone
Enregistré au studio ADK à Bruxelles
Paroles et musique: Stefa
Arrangements, mix/master: Amine Doukali
Photo de l'EP: Antonio Ceballos
Solo guitare par Hervé Caparros sur Sick of you (piste 7)
Direction artistique: Amine Doukali
Contact: stefaofficiel@gmail.com
Dès le premier morceau qui donne son titre à l'album « Lone Dog », le riff d'intro (bluegrass/deep-south) à l'acoustique qui servira de fil conducteur à tout le morceau nous donne la couleur de l'album : il sera « roots », teinté de blues, rock et folk, et séduira les amoureux de belles parties guitares !
Les chorus électriques ne sont pas en manque non plus et viennent appuyer la voix très douce et pourtant très rock de Stefa. [« Lone Dog » parle de la solitude et de la difficulté d'aimer les êtres solitaires.]* On retrouve dans ce morceau « chaloupé » le feeling de « Shock the monkey » de Peter Gabriel en beaucoup plus sensuel !
« Marylin » débute sur un riff rock vite appuyé par un bon gros son de basse omniprésent, la batterie est également bien mise en avant. La mélodie est bien syncopée et bénéficie de plusieurs « double-stop » pour relancer le morceau. Les passages électriques piqués de wah-wah sont sublimes. [Composée sur son balcon, cette chanson parle d'une fille qui chante pour oublier sa peine, et malgré sa fin tragique Stefa nous confie son plaisir à la jouer.]*
«Perfect day » avec son intro en arpèges et son riff palm-muté est assurément le morceau le plus joyeux de l'album. La mélodie avec ses harmonies vocales est sublime, les passages guitare en légato un régal. Un amour de ballade romantique et une voix envoutante ! [Stefa a écrit cette chanson dans le train au retour d'un magnifique week-end en Normandie : un rayon de soleil, une personne, un geste … le bonheur tient à peu de chose.]*
Le très bluesy-rock « Trinkets don't fix it » avec ses riffs abrasifs et son pont clavier très '70 vous fera assurément taper du pied ! [Stefa était passablement énervée quand elle l'a écrite et ça s'entend, les guitares feulent et sont prêtes à griffer l'auditeur. Une chanson de rupture totalement jouissive …]* L'amour ne se reconquit pas aussi facilement, même avec un beau bijou !
C'est avec « Wait a little » morceau typé bossa et son refrain en créole que Stéfa renoue avec ses racines maternelles, elle y rend hommage à la Guadeloupe où elle a passé ses vacances d'été. A noter les rythmes « timbales » et l'apport important de la flûte dans le morceau qui en fait sa richesse. [Cette chanson est une réflexion sur notre société qui court en permanence mais ne va nulle part.]*
Le sixième morceau « Sixteen » est une « ballade country » qui débute par une intro en picking et se poursuit par de sublimes arpèges très bluegrass appuyé par des passages en slides qui fait la part belle au bottelneck ! Cette chanson a été composée pendant le confinement alors que Stefa se promenait sur la promenade verte à Bruxelles, elle y a croisé toutes sortes de gens qui l'ont vraisemblablement inspiré. [J'avais l'impression de retomber en enfance, n'étant pas maître de mes mouvements. Je ne pouvais que continuer à gérer le quotidien en attendant (peut-être) la fin du monde.]* confie-t-elle.
« Sick of you » et son lead au banjo nous plonge instantanément dans un vieux pub écossais enfumé qui sent le vieux cuir, le whisky hors d'âge et une folle ambiance de jam celtico/bluegrass ! (Inspiration d'ailleurs voulue par Stefa, et peut-être encore une référence aux origines bretonnes de son papa). Les parties guitares s'interpellent et se répondent, tantôt en son clair, tantôt en son saturé, les percussions assurent un groove de malade ! [Cette chanson parle de l'addiction que l'on peut ressentir au contact de personnes absolument pas faites pour vous ...]*
L'album se termine sur « No fly zone » et sur ce qui est pour moi le meilleur morceau de l'EP ! Une sublissime intro au piano, une basse qui martèle son groove tout au long du morceau, des envolées de guitares malicieuses et une voix qui se veut mielleuse à souhait, portée par une mélodie entêtante avec son refrain très ragga-muffin. Que de sensibilité dans ce morceau ! [N'abandonnez jamais vos passions, tel est, en un mot, le thème de cette chanson écrite au printemps 2020. Et si certaines personnes s'en sentent délaissées ou incomprises, c'est qu'elles n'étaient pas destinées à vous accompagner.]*
[*] détails fournis par Stefa sur son Bandcamp.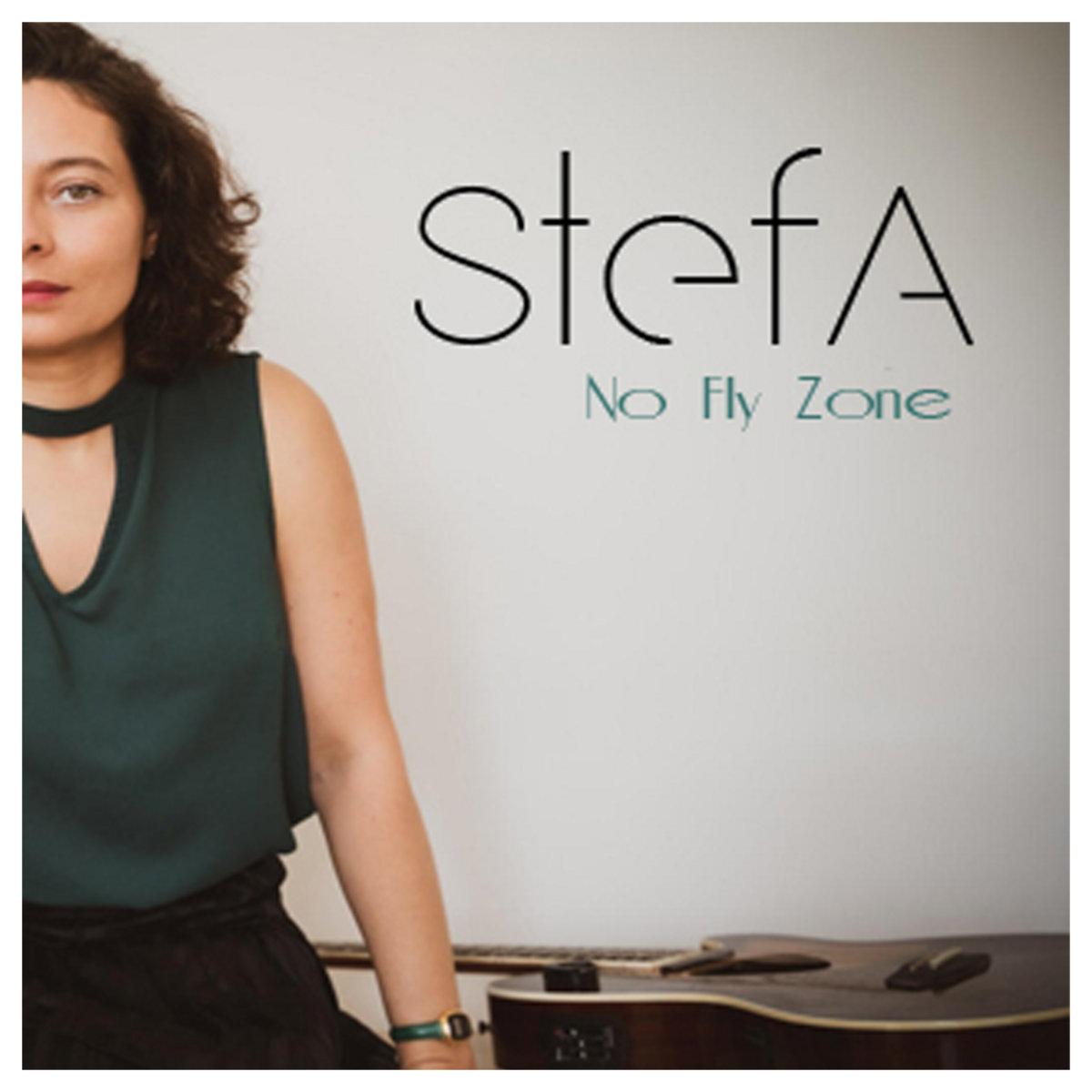 « Lone Dog » est un album très personnel, riche en émotions, véritable carnet de voyage, chaque morceau est un billet pour s'évader, un panel d'histoires merveilleuses puisées dans du vécu. La voix de Stéfa met du baume au cœur, tantôt sensuelle, triste, mélancolique tantôt joyeuse et envoutante. En tant que guitariste c'est une musicienne hyper-bluffante, une compositrice de talent hors-pair qui sait mêler à la perfection les genres musicaux et qui mérite le respect de tout guitariste masculin !
Un premier album donc très réussi, que je vous encourage à découvrir de toute urgence, en ces temps troublés et reclus …
Matoscope :
Guitare : Squier Stratocaster Affinity / Fender hybride : manche de Stratocaster Classic 50s sur un corps de Squier Telecaster Thinline Classic Vibe / Ibanez MSC700 / Mini TAYLOR / Ibanez TCM50VBS Vintage Brown Sunburst High Gloss
Ukulele : Baton Rouge Tenor V2 T8
Amplis : Acus one for strings 5T et Fender Blues junior
Effets : pédale Overdrive Joyo British Sound et une mini Wah Cry Donner
Les Liens :
http://url.bio/stefa
https://www.facebook.com/Stefazic
https://stefaofficiel.bandcamp.com/album/lone-dog