NUMA [7534]
Il y a des groupes qui forcent le respect dès le premier opus. C'est le cas de NUMA [7534], qui sortait en septembre 2020 "Mothership Down", un album autoproduit hautement recommandable, à classer au rayon "bonnes choses", quelque part entre vos Led Zep et vos Soundgarden.
On a voulu en savoir plus sur ces jeunes gens. On a interrogé Riccardo, chanteur, et Mickaël, guitariste de la formation parisienne.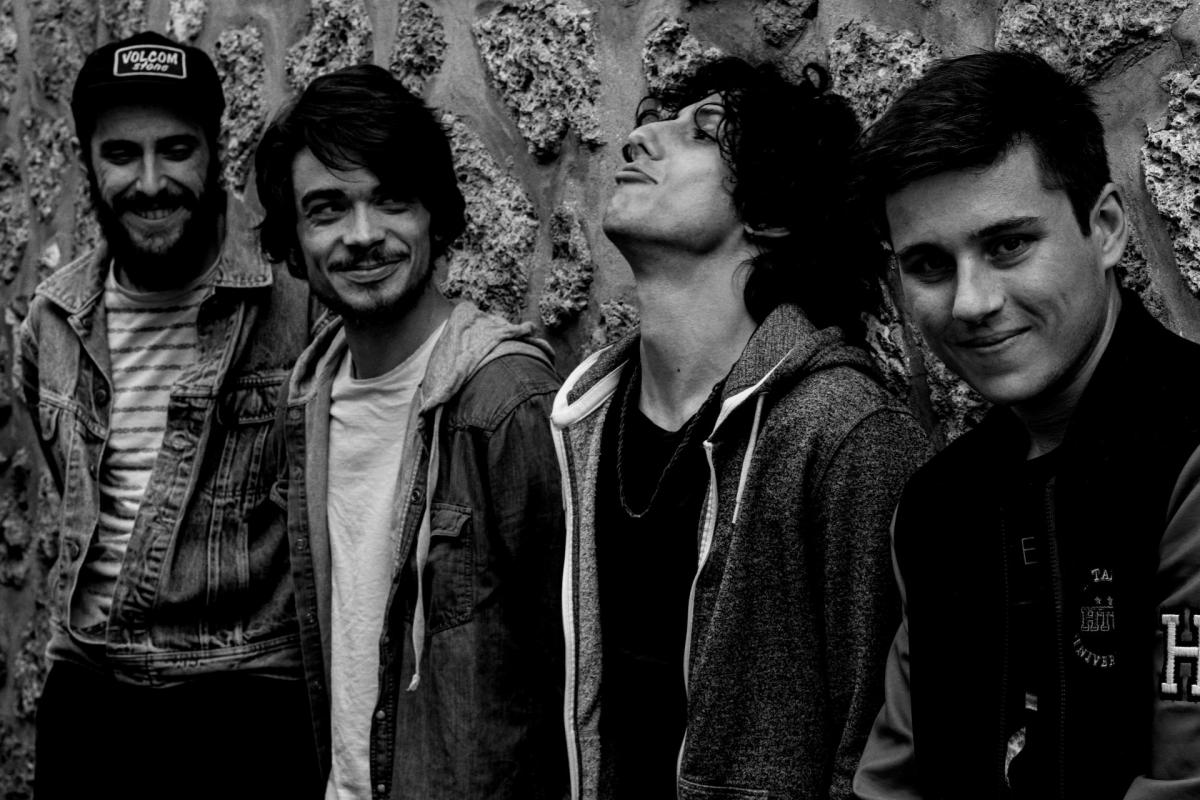 NUMA [7534] par Guevel Gildas
Bonjour NUMA. Votre nom complet est NUMA [7534] ? Quelle est sa signification ?
Riccardo (chant) : «Bonjour Ahasverus, merci de nous proposer cette interview ; on est très contents de répondre à toutes tes questions. Alors pour tout te dire "NUMA" c'est le nom du deuxième roi de Rome, très proche de son peuple, qui a assuré un royaume de quarante années de paix. Le sigle 7534, c'est la substitution des ses lettres, il provient d'un concept lié à la numérologie et à la mythologie ; il représente l'unité. Mais surtout, c'est le nom de mon chien ! »
Votre page Facebook existe depuis 2019. J'ai lu que le groupe a été formé il y a seulement un an ? Riccardo : «Le groupe a un peu plus de deux ans depuis sa première formation. On s'est rencontrés lors de nos études de musique à Paris, puis on a jammé ensemble et le courant est passé direct ! Cependant, on a eu des changements en cours de route. Nous avons Flavio à la batterie depuis un peu plus d'un an et c'est
avec lui que nous avons réalisé l'album "Mothership Down".
Quel est votre parcours musical ?
Riccardo : «On vient tous d'endroits différents. Par exemple, j'ai appris la musique en Italie en chantant dans des chorales, en écoutant obsessionnellement plein d'artistes. A la base, je faisais beaucoup de théâtre. Micka il a toujours été fan des grands guitaristes, et des musiques qui font voyager, du jazz, de la fusion... Guillaume est un mordu du son, fan des basses à "quinze cordes" et de boxe. C'est un peu notre guerrier. Enfin, Flavio est un grand bosseur, très inspiré par le prog et le djent. Notre point commun, c'est qu'on a tous commencé comme autodidactes, donc très libres, et on a tous quitté une réalité qui nous a mis mal à l'aise. Comme je l'ai dit, on a fait des études musicales intensives un peu plus tard dans notre parcours de musiciens.»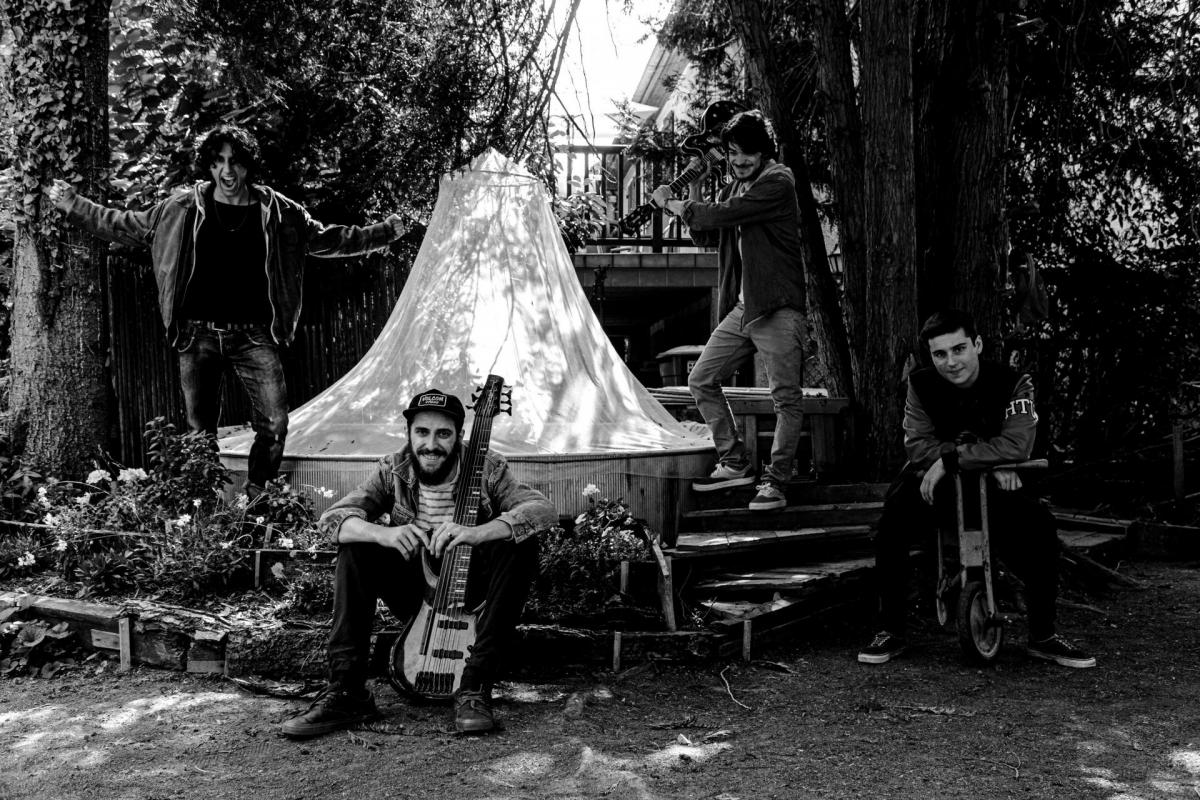 NUMA

[7534]

par

Guevel Gildas

NUMA

[7534]

par

Guevel Gildas

Quelles sont vos influences ?
Riccardo : «C'est toujours difficile de décrire nos influences, car on aime plein de style et on essaie d'explorer différents horizons musicaux en mélangeant les esthétiques. De ce qui en ressort, c'est surtout des sonorités rock 90's (normal, on a grandi avec !), des riffs assez blues rock et des ambiance psyché, jazz-rock ou metal prog, car ce sont des musiques très ouvertes esthétiquement parlant. On aime également imbriquer des éléments des "musiques mères" (les musiques ethniques), comme si c'était un moyen de se ressourcer.»
Le niveau de votre album "Mothership Down" est impressionnant pour un si jeune groupe . D'où sortent ces huit compositions ?
Mickaël (guitare) :
«
Merci pour le compliment. A vrai dire on n'a pas vraiment de méthode de composition, ça dépend un peu du "mood" de chacun. En général Riccardo

(NDLR : guitare acoustique, chant)

propose des démos guitare/voix , puis on bosse tous ensemble en répète pour trouver l'énergie en fonction de ce qu'on veut défendre, illustrer. On improvise des choses, on fait des essais sur différentes idées ; tout le monde est force de proposition. Au fil du temps on peaufine et on trouve nos parties. Mais des fois ça part aussi sur une idée improvisée sur le moment. L'essentiel c'est de s'amuser et de toujours être au service de la musique.
»


J'ai lu dans une chronique que "Mothership Down" était un hymne anticapitaliste. Une réaction ? (c'est sur
https://www.tourtoisiemusic.com/post/numa-7534-s-affranchir-du-genre
)
Mickaël :
«
Ce qui est sûr c'est que nous n'avons pas la prétention de donner des leçons de vie ou de morale aux auditeurs. On expose tout simplement des thèmes qui nous inspirent, qui nous tiennent à cœur, des faits de société ou des thématiques un peu plus vastes. On n'a aucune ambition d'être des moralisateurs. On fait de la musique et pas de la politique. ( haha !)
»
On cite beaucoup Led Zep et Soundgarden dans les critiques à votre propos. C'est une paternité qui vous convient ?
Mickaël :
«
Nous comparer à des noms qui ont marqué des générations entières est très flatteur ; forcément quand on entend un riff de guitare ou une voix puissante on pense à eux, ce sont des groupes légendaires... Mais nous, on ne cherche pas à ressembler à telle ou telle formation. On est forcément influencés par des milliards de groupes ou de chansons qu'on a écoutés un jour, par un artiste qu' on aime. Vous savez, il y a eu tellement de créations jusqu' à aujourd'hui qu'il est difficile de ne pas dire "tiens cette chanson me fait penser à ça..." Franchement, on ne se pose pas la question , c'est plutôt "les gars j'ai une idée" / "ouais c'est cool et ça sonne", et voilà . Mais merci de citer des noms comme ça pour parler de Numa ! C'est ouf !
»
Votre album est sur toutes les plateformes d'écoute. Mais où peut-on l'acheter, et a-t-il fait l'objet d'une sortie physique ?
Mickaël :
«
Exactement, notre premier album est dispo sur Apple Music, Spotify... en format digital. Mais vous savez que presser un vrai CD physique, c'est quand même un truc hyper excitant ! Obligé pour un premier album ! Et on l'a fait ! Il est disponible en pré-commande en nous envoyant un message sur notre page Facebook ou Instagram. Il sera prêt pour la commande une fois que l'on aura fini notre shop on line.
On a quand même envoyé des albums à nos proches, évidemment, et aux personnes qui nous ont soutenu en participant à la campagne de crowdfunding qui a permis de financer notre clip "

Life out of the box

"
»
Merci pour votre accueil,

NUMA [7534]

.



Merci à toi pour l'interview, et à bientôt.
Les Liens et les infos utiles :
Le line-up :
Batterie : Flavio Hayer
Basse : Guillaume Varache
Guitare électrique : Mickael Serra
Chant et guitare acoustique : Riccardo Morgante