(NO) HOPE IN SIGHT
Groupe : I No I Hope In Sight
Album : Embrace (30/01/2021)
Genre : Metal/Doom
Origine : Avignon
Par Ahasverus
Le Groupe :
(No) Hope In Sight est un quatuor français basé à Avignon.
"No Hope In Sight" est aussi le titre d'un morceau du groupe britannique Paradise Lost sorti sur l'album The Plague Within (2015).
Paradise Lost et Katatonia sont citées pour influences du groupe.
Début 2021 (No) Hope In Sight propose son premier album :
« EMBRACE »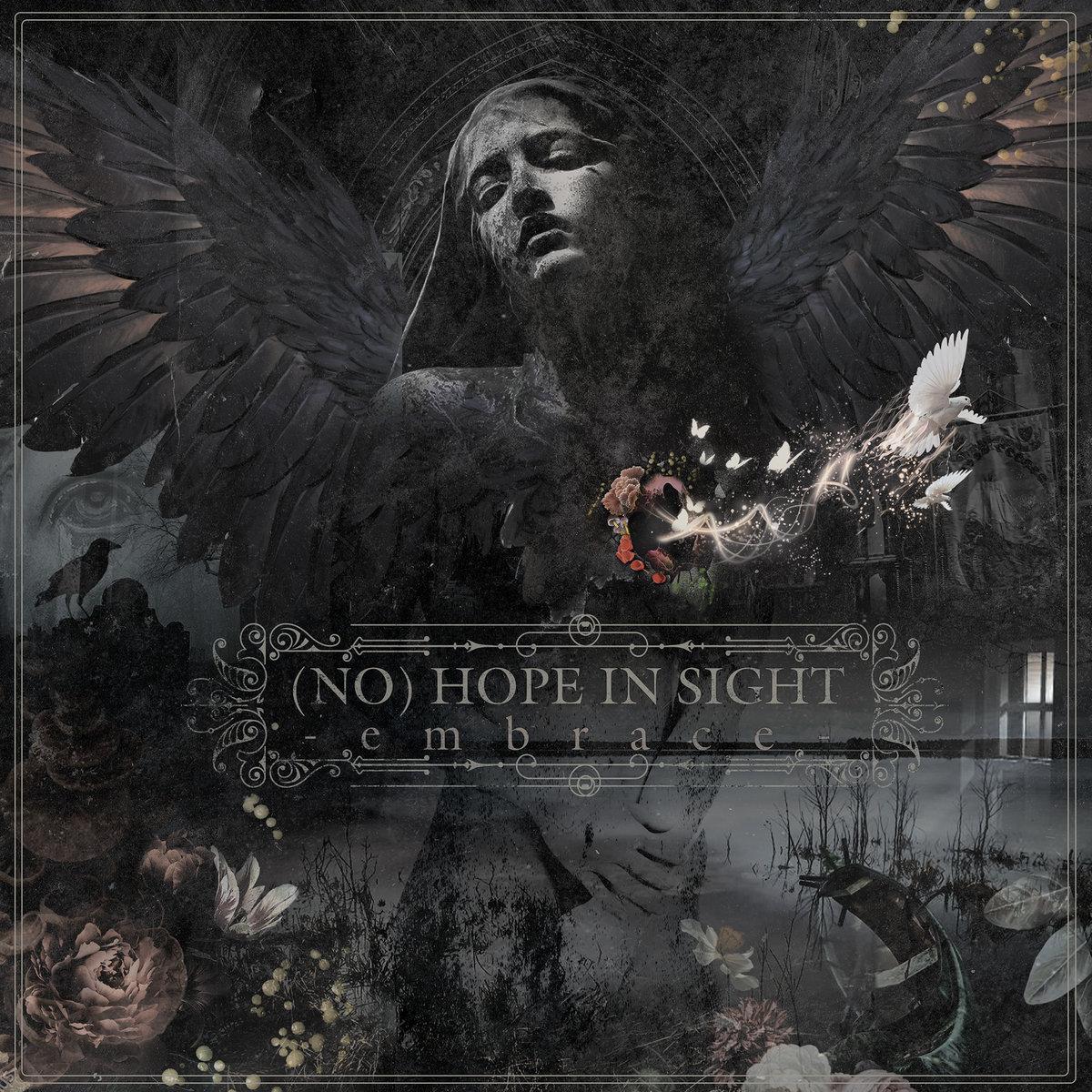 L'Album :
« Embrace » a été enregistré, mixé et masterisé par Fabien Giordani, batteur de la formation, au Fatlab Studio d'Avignon.
C'est un huit pistes, long d'environ quarante minutes.
Sept compositions originales sont créditées (No) Hope In Sight ; la cinquième piste, "Walking In My Shoes", est une cover du groupe Depeche Mode dont l'original figure sur l'album "Songs Of Faith And Devotion" (1995).
L'artwork de « Embrace » est signé IMAGINOSCOPE.
L'album a donné lieu au clip "One Day", dirigé par Nicolas Bressier.
Notre Avis :
Premier album qui nous permet de faire connaissance avec une nouvelle formation avignonnaise, « Embrace » est étiqueté Doom Metal et sous influence Katatonia/Paradise Lost. De notre côté, fidèles à nos références, nous placerions plutôt cet album ente les dernières productions de 7 WEEKS et de VICIOUS GRACE. Les huit morceaux sont bien ficelés et servis par un son agréable et de bons arrangements ("Your True Character"). Fidèle à l'original tout en se métallisant au fil de l'écoute, une cover de Depeche Mode - d'ailleurs insérée au centre l'album - s'inscrit parfaitement dans la tracklist. On apprécie tout particulièrement la musicalité des guitares ("Promises", "Path"), pour nous l'un des points forts de « Embrace ». Pour un premier opus, (No) Hope In Sight fait des propositions particulièrement intéressantes, capables de lui constituer une fanbase bien au-delà du public métal. On suivra avec intérêt.
Le Line-up :
Stéphane Pousse : chant
Pascal Autric : guitare
Thierry Bompard : basse
Fabien Giordani : batterie