Memories of a dead man
Chaque semaine, notre benjamine Apolline nous propose de faire connaissance avec un groupe de métal francophone. On appelle ça...
LES BIO D'APO
---
Cette semaine, c'est MEMORIES OF A DEAD MAN qui est à l'honneur !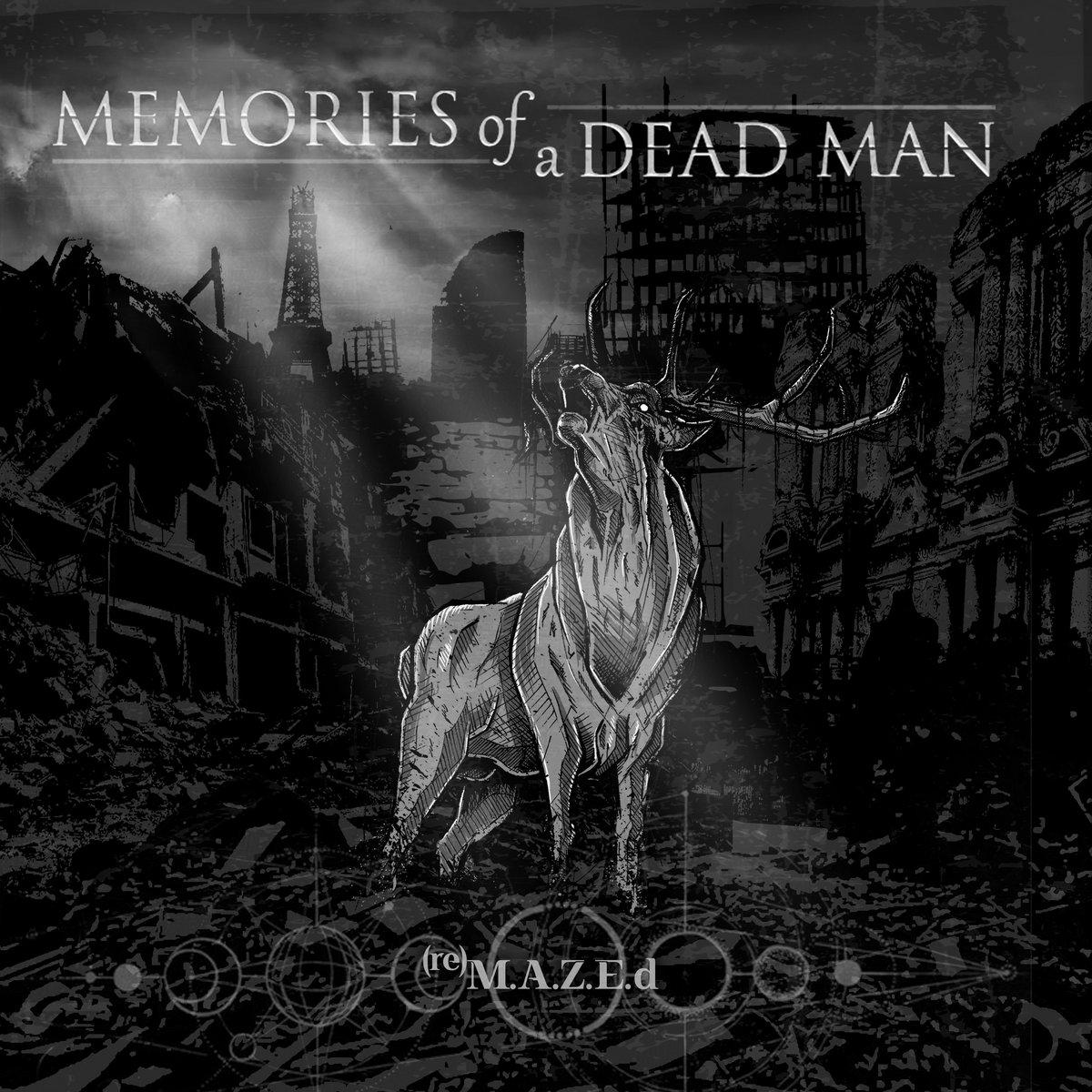 Memories Of A Dead Man, "(re​)​M​.​A​.​Z​.​E​.​d" (2020)
Alors ils sont parisiens, et ils font du metal progressif/postcore à priori...
Comme à chaque fois que je présente des groupes de prog : j'y connais rien mais j'adore ( si vous avez des gros groupes de progressif à me conseiller, je suis preneuse au passage, comme ça je serais pas larguée la prochaine fois xD).
Mais bref, petite interview avec Ben Debrun le guitariste.
---
Bonjour Ben. Est-ce que vous pourriez me faire une présentation rapide du groupe ?
Ben ( Lead guitare / compositeur) : Le groupe a commencé en 2005. Le batteur et moi jouions dans une formation du nom de Revive et nous voulions faire autre chose. J'avais quelques démos qui étaient destinées à habiller des images de films ou de pub, on a commencé à bosser dessus pour y donner plus d'intensité et de relief, puis finalement à y mettre du chant ( surtout du scream ou du growl ) et des refrains en voix claires. Ça a donné le premier maxi éponyme en 2008 (ou d'autres titres jamais sortis qui avait un côté Deftones ou Poison the Well), qui définissait donc notre style en post hardcore, genre toujours présent en 2021 mais avec une évolution vers le métal progressif.
Nous sommes de la région Parisienne, basés Nord 77, mais venant de villes du 93 / 94 / 95 et natifs de l'aisne ou de l'Oise pour trois d'entre nous.
Qu'est-ce qui vous a donné envie de faire de la musique, et pourquoi ce style en particulier ?
Ben : La Musique est un moyen d'expression surtout, un langage à part entière, donc le besoin de s'exprimer autrement s'est fait sentir au passage à la vie d'adulte, et la musique, et le Metal/ Rock en particulier, me semblait être le moyen d'expression le mieux approprié !
Le Posthardcore ou Metal Ambiant ayant un univers plus mélancolique, il nous devenait donc logique qu'il soit le nôtre. Le partage avec d'autres, et surtout avec le public, est aussi une des raisons de vouloir faire de la musique. Voir ou sentir l'émotion que peut procurer ce que l'on joue est extra pour nous !
Vos influences , et ce qui vous inspire en général ?
Ben : C'est très varié et parfois très lointain, mais ça peut aller de Tool et Deftones à Opeth et Cult of Luna, en passant par Underoath, Poison the Well ou la scène plus moderne pour le format actuel comme Leprous, Tesseract ou Vola... On écoute tous de tout, donc nos influences, qu'elles soient directes ou indirectes, sont très variées mais ne se ressentent pas trop.
La Littérature et la philosophie sont aussi des influences directes, ainsi que la nature et les animaux
Une chose que vous aimez dans le milieu du metal, et une chose qui vous déplaît ?
Ben : La diversité nous plait beaucoup : les styles variés, les univers différents, la légèreté aussi du public Metal qui ne se prend pas au sérieux...
La rivalité de certains groupes (surtout en région parisienne) nous plaît beaucoup moins. Le milieu était plus solidaire il ya quelques années.
Une chanson que vous auriez aimé écrire :
Ben : Digital Bath de Deftones.
Si vous deviez résumer votre groupe dans un animal, lequel et pourquoi ?
Ben : Le chat, le félin en général. Méfie-toi de l'eau qui dort,calme, beau et doux en apparence, mais très indépendant et sauvage au final, et surtout au caractère bien affirmé !
Votre parfum de pizza préféré ?
Ben : Poulet - Ananas, juste pour faire chier les puristes ! Ha ha ha ! Ou sinon raclette - chorizo parce que ça défonce !
(Note d'Apo : ça fait deux gens qui répondent pizza à l'ananas, ça commence à devenir chaud là non ?)
---
Bref, j'vous balance leurs réseaux ici et c'est fini pour cette semaine !
Et voilà, le lien de la playlist ( pas d'excuse pour pas l'écouter, aujourd'hui c'est férié, z'avez le temps !) : https://open.spotify.com/playlist/0bTigPgUjUbhoUeCh2Cv77...