ALTERNATIF
Groupe : VICIOUS GRACE
Album : Glass Houses (15/01/2021)
Genre : Métal alternatif
Origine : Cavaillon
Par Ahasverus
LE GROUPE :
Vicious Grace est un quintet de métal alternatif formé à Cavaillon en 2013.
Son line-up se compose de David (chant), Ambroise-Marc et Alain (guitares), Thierry (basse) et Jean-Baptiste (batterie).
Sur l'origine du nom, David expliquait à https://www.musicwaves.fr :
"Vicious Grace vient de Sid Vicious (chanteur des Sex Pistols) et de l'album "Grace" de Jeff Buckley. Les deux se contrastant par un coté violent et mélancolique. C'est aussi le titre du troisième volet d'une série littéraire "The Black Sun's Daughter" écrite par Daniel Abraham."
Vicious Grace revendique des influences très diverses, de The Cure aux Red Hot Chili Peppers en passant par Iron Maiden.
Le groupe compte deux EP et un album. (discographie in fine).
En 2021 il revient avec un second album :
"GLASS HOUSES"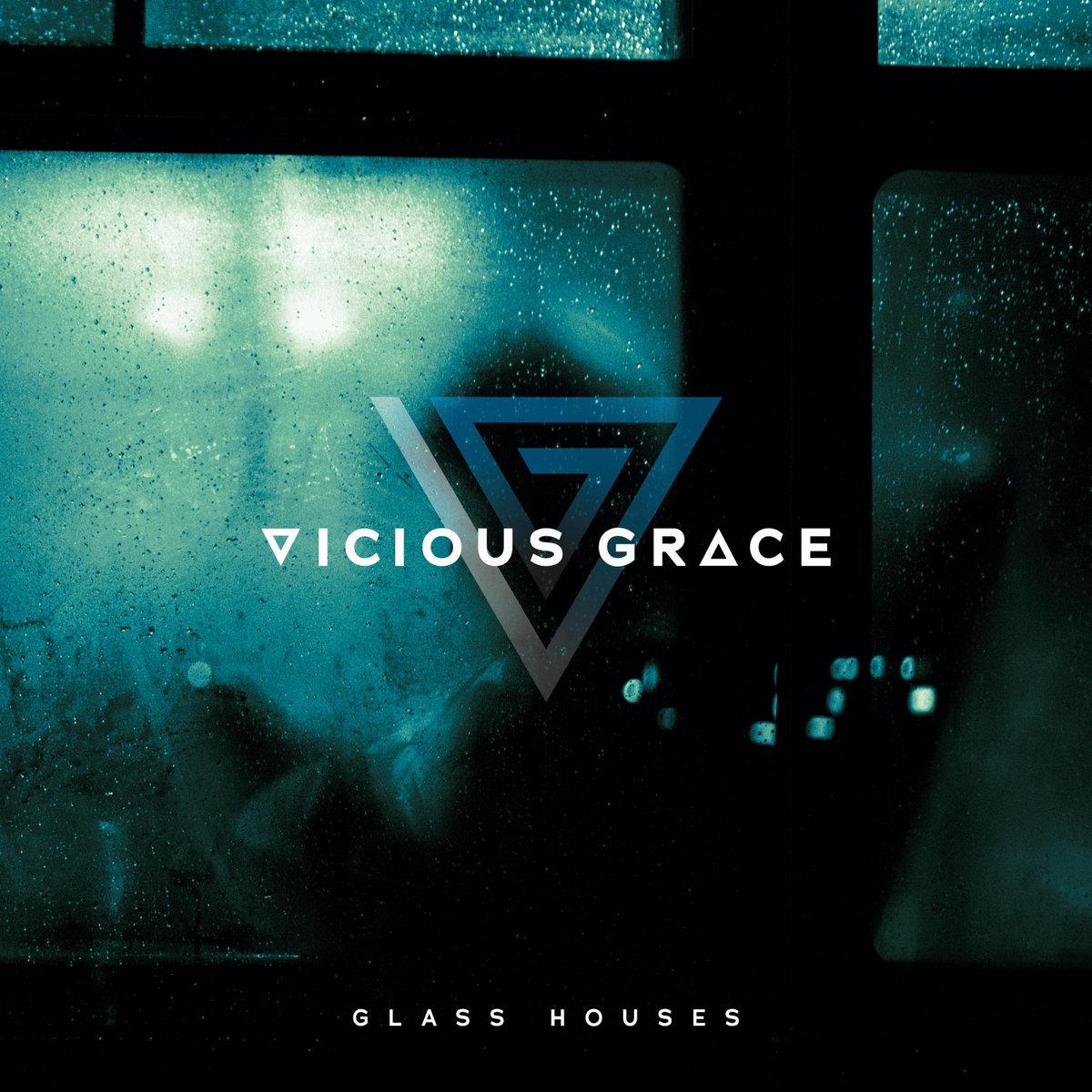 L'ALBUM :
"Glass Houses" est un dix pistes d'environ trente-six minutes.
Il a été mixé au studio Homeless Records de Marseille.
Il est défendu par le clip "Silver Lining".
"Glass Houses" est distribué par M & O Music.
LES CRITIQUES :
"C'est un très bon album que le quintet nous offre avec Glass Houses, et nul doute que les amateurs de Rock musclé et alternatif saupoudré d'ambiances fleurtant parfois avec la pop y trouveront leur bonheur."


https://amongtheliving.fr

"Plusieurs chansons pourraient parfaitement se mouvoir en single et donc faire un chouette bonhomme de chemin."


https://www.musicinbelgium.net

"Cette combinaison de tranchant et de délicatesse, de riffs puissants avec des lignes vocales délicates et mélodiques rendent le groupe et son album uniques."


https://artmundus.pl

"L'opus est de bonne facture et devrait conquérir les fans de ce registre mais également ceux qui souhaitent avoir un rock un peu plus typé."


https://odymetal.blogspot.com
NOTRE AVIS :
Après un joli "All My Gods Are Monsters", Vicious Grace reprend les hostilités où il nous avait laissé. Sa marque est gravée sur chacune des maisons de verre qu'il nous invite à visiter : puissance des guitares, rappels pop ponctuels qui peuvent évoquer la new wave des 80's, chant capable de mordre ("Silver Lining") mais qui préfère se charger d'émotion.
C'est d'ailleurs plutôt là qu'il faut attendre le groupe, même si "Glass Houses" reste un opus de métal qui sait faire parler les riffs. Il est à la fois musclé et sensible, et surtout alternatif, en ce qu'il se détache du lot commun par une sensibilité à fleur de peau. Vicious Grace est suivi par une fan base conséquente, rien d'étonnant : ce groupe racé a su trouver un son, il le confirme par ce second album, s'il en est besoin.

DISCOGRAPHIE :
The Doors Inside (2014)
Wake Up (2015)
All My Gods Are Monsters (2017)
LES LIENS :
iTunes : https://apple.co/2E9pM00​
Amazon : https://amzn.to/2E5Oddz​
Bandcamp : https://bit.ly/2X0HBWE​
Spotify https://spoti.fi/2tCA8zo​
Deezer https://bit.ly/2SncS2k​
Facebook https://bit.ly/2E7A14W​
Instagram https://bit.ly/2DztnDb​
Official Website http://www.viciousgrace.com
Groupe :
Mills

Album : The Red Pill (10/2018)
Genre : Rock Alternatif
Origine : Alpes-Maritimes
Le groupe :
Fondé en 2014,
Mills
est un quatuor niçois de Rock qui revendique l'influence de la scène alternative des 90's, The Pixies et Sonic Youth en tête.
En 2015, il sort son premier EP, "
Marionnette
".
Il revient en 2018 avec un album : "
The Red Pill
"
.
L'album :
Sorti en octobre 2018,
The Red Pill
est un onze titres.
Étonnamment, nous n'avions pas accroché à "
Marionette"
, alors que la petite pilule rouge a retenu notre attention dès la première écoute, quand bien même on y retrouve, sous une forme ou sous une autre, les cinq titres du EP.
Musicalement, nous pensons à The Pixies et à Frank Black (
Middle, High Rank Dicease, Looping, Drive
), à l'excellent et méconnu Paul Lisak & After The Ice (
Peaky
), et plus près de nous à
September Again
(
Messy, Sleeping Shadows
), jeune groupe annecéen qui avait sorti en 2017 un très bel album de Rock intitulé "
Insomniac
". La voix de
Philippe Daly
, chanteur de
Mills
, et celle de
Loïc Chanut
, qui tient le micro de
September Again
, se rejoignent sur certaines tonalités. Il serait d'ailleurs intéressant de retrouver ces deux groupes sur une même affiche (on dit ça on dit rien mais je serais dans Mills ou dans September, je rentrerais en contact avec September - ou avec Mills - pour un échange de plans).
La sortie de
The Red Pill
était accompagnée par le clip
Sex With Robot
, quatrième piste de l'opus
Notre avis :
C'est avec contrition que nous avouons n'avoir pas accroché d'un pouce à "Marionette", le premier EP de Mills. Nous avions distraitement suivi l'album à sa sortie et pas pris la peine de l'écouter (OUUuuuuuuh !).
On fait notre Mea Culpa : "
The Red Pill
" avait sa place dans notre Top10 2018 des albums français !
"
The Red Pill
" est un parfait équilibre de fluidité et de complexité.
Son style est cru comme un Pixies. Le son est excellent.
Et puis il y a ce chanteur remarquable, Philippe Daly... Sa voix n'est pas parfaite, elle est mieux que ça : captivante. Un titre tel que "
Sleeping Shadows
" laisse augurer qu'il n'a pas tout montré, et on a pensé, à son écoute, à Brian Ferry, pour le charme et le magnétisme.
Pour conclure, "The Red Pill" est un album de Rock convaincant, aussi jouissif qu'un Frank Black And The Catholics. Il donne tout son sens au mot "alternatif". S'il vous faut une preuve que l'Underground a du talent, écoutez "
The Red Pill
".
Les liens :