DAGOBA : LE CLIP
DAGOBA : LE CLIP DE L'ANNEE ?
Avril 2021, rappelez-vous : les Marseillais de Dagoba lançaient un crowdfunding en vue de réaliser un clip très ambitieux, à l'univers proche du classique de la SF « Blade Runner », incluant de la 3D et de multiples effets spéciaux.
Aujourd'hui 20/07/2021, Dagoba a mis en ligne cette vidéo, qu'on n'hésite pas à qualifier de fabuleuse. Annonciatrice de son huitième album studio, « The Hunt » est musicalement solide et jouissif, et visuellement hors normes et « bigger than life ».
Le groupe rapporte :
« Nous sommes super contents de cette sortie ! "The Hunt" est notre plus grosse production vidéo à ce jour et le résultat final dépasse même nos attentes. Étant des fans de Blade Runner, Drive et Akira, c'est très excitant de voir le mélange de ces influences dans notre propre clip. Depuis l'écriture et la composition du morceau jusqu'à sa sortie, "The Hunt" a été un parcours très long et difficile pour nous. Mais le titre et la vidéo que nous sortons se sont avérés encore plus palpitants que ce à quoi nous nous attendions lorsque nous avons débuté le projet "The Hunt". Nous aimerions remercier tous nos fans et les contributeurs du projet "The Hunt" qui nous ont aidé à porter cet ambitieux projet vidéo à la vie. Sans eux, ce clip ne serait pas aussi cinématographique qu'il l'est à présent. »
« The Hunt » est disponible en single autonome, avec une édition vinyle 7" très limitée, qui comporte un remix exclusif du morceau, montrant jusqu'où DAGOBA pourra pousser ses influences électroniques sur son prochain album.
Après la réussite du dernier Gojira à l'étranger, on prend les paris sur le futur Dagoba. Le Metal moderne français a une forme de compétiteur. 2021 sera l'année des médailles.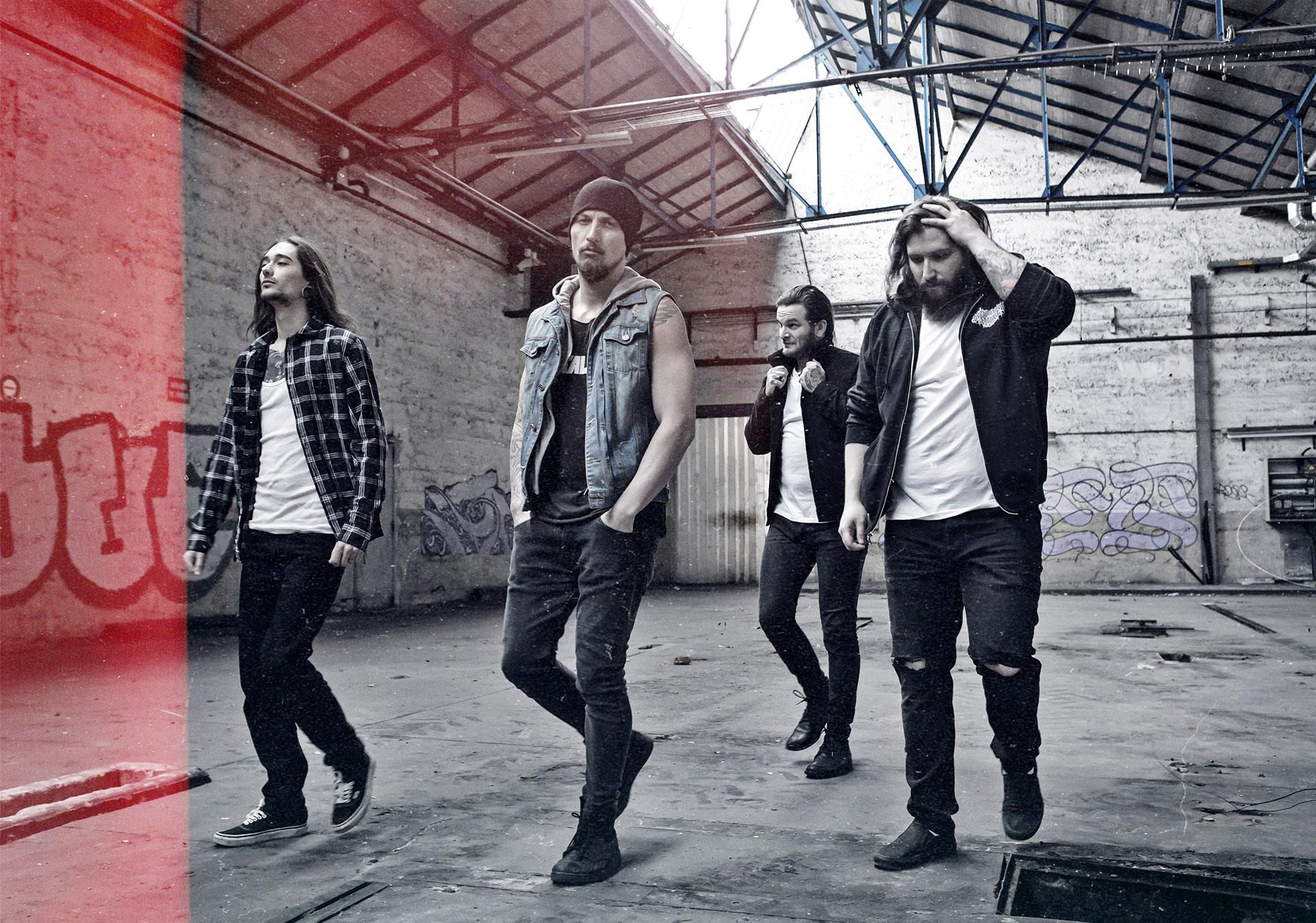 DAGOBA par Morgane Khouni