Accueil

/

Coup de coeur de la semaine
Coup de coeur de la semaine
JE T'AIME (Paris) - Le tour d'horizon sur le trio
Genre: Post-Punk, Cold Wave
Origine: Paris (2018)
Par Dam'Aël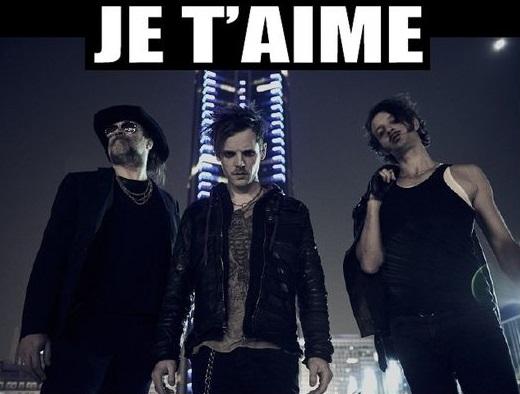 JE T'AIME fait ménage à trois. No comment please ! Chacun s'organise comme bon lui semble, ça ne nous regarde pas.
Bon vous l'avez compris cette formation parisienne est un trio qui fait appel parfois à deux chanteuses en complément sur quelques titres.
Après un premier single "The Sound" sorti en mars 2018, le groupe au genre hybride de post-punk et de cold wave décide de s'isoler sur les côtes bretonnes pour travailler sur son premier album éponyme.
Le onze titres sort le 13/05/2019 en quatre-vingt-quinze exemplaires sous la forme de CD Digipack et en cinquante exemplaires sous forme de vinyle. On note Dany Boy (à la programmation, au synthé, à la basse, à la guitare et au chant), Tall Bastard (à la basse et à la guitare), Crazy Z (à la guitare), Anaïs Novembre et Marion Parfait au chant. "Je t'Aime" est mixé par Dany BOY et Crazy Z, et masterisé au Zoé H Studio.
Dès sa première année, le groupe a participé à des événements majeurs tels que W-Fest ou Owls 'n' Bats Winterfest, et s'est produit dans toute l'Europe.
La musique du trio, signée à la fois chez Icy Cold Records et Manic Depression Records, rappelle la grande époque de la Mancunian Factory.
https://jetaime-music.bandcamp.com/album/je-taime
Le 14/02/2020, la formation choisit de sortir un EP de remix réalisé avec des invités comme le Portugais David Wolf, producteur de She Pleasures HerSelf, qui est sur le même label Manic Depression, Ash Code, un trio italien qui produit un son dark wave, Ambassador21 groupe biélorusse de pure musique industrielle dans lequel Crazy Z. joue de la guitare, et Zus guitariste de Chenille, dBOY. Au total cinq titres forment cet EP "En Négatif- Remixes".
S'en suivra un album live "Live At The Gibus" sorti le 15/03/2021, enregistré le 14/09/2019 au Gibus (Paris) par Cédric Guesdon, mixé et masterisé à nouveau au Zoé H. Studios. Line-up et ingénieurs : dBoy (vocals, synth & percussion), Tall Bastard (guitar & backing vocals), Crazy Z. (bass, synth & backing vocals), Cédric Guesdon (sound engineer) et Julien Beauchet (light engineer).
https://jetaime-music.bandcamp.com/album/je-taime-live-at-gibus
Un excellent Live à Le Reacteur est à regarder sans faute, et c'est entre vos oreilles, ici :
Tout récemment, un deux titres pointe le bout de son nez : "Another Day In Hell", écrit, composé et produit par JE T'AIME, avec dBoy sur la programmation, les synthés, la basse et le chant, Tall Bastard à la guitare (Mixé et masterisé par Crazy Z. aux Zoé H. Studios), en prévision d'un futur album qui devrait sortir en octobre 2021 sur Icy Cold Records / Manic Depression Records. La vidéo de "Another Day In Hell" de cette prochaine galette est déjà disponible:
Et déjà, des concerts de JE T'AIME sont programmés :
Festival des Bruits De La Cave 2021, 26/06/2021, Chez Heinz - Liepmannstrasse 7b - 30453 Hanovre, Allemagne.
Ship Of Rebels 2021 , 23/07/2021, Oberländer Ufer - 50968 - Cologne, Germany.
Return To The Batcave Festival 2021, 07/10/2021 – Saturday 09/10/2021, CRK - Jagiellończyka 10c/d - Wrocław, Poland.
Black Spring Festival Liège 2022, 16/04/2021, Centre Culturel D'Engis, Engis, Belgium.
Les liens: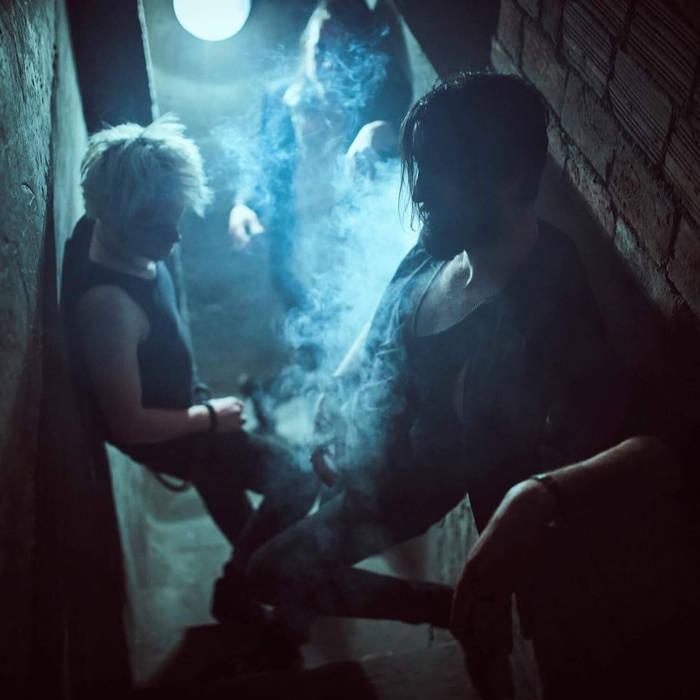 Esprits fermés, passez votre chemin.
Il y a des petits bonheurs, dans la vie.
Tenez, par exemple, quel est donc cet ORNI (objet rockant non identifié) qui éclaire soudainement mon ciel musical au détour d'une page Facebook ?
C'est In Moon We Trust​/​Run For My Sun, le double EP du groupe Hālley, sorti en mars 2018 !
Un double EP dont on peut, si l'on veut, acquérir chacune des parties séparément. (https://halleyband.bandcamp.com/)
Ce surprenant quintette parisien qui ne fait rien comme tout le monde s'est créé en 2015. Ses influences vont de la pop au hard rock, de Bowie à Led Zep en passant par Pink Floyd. Il en ressort un étonnant territoire, difficilement catégorisable, mi-jazzy, mi-rock, mi-hard et mi-floydien.
Oui, je sais, cela nous donne quatre moitiés, c'est vous dire à quel point je suis enthousiaste !
Hālley envoie son talent dans toutes les directions : ça swingue, ça groove, ça jazz, ça rock, la guitare est floydienne, la voix, qui pourrait sans problème candider pour The Voice, part chercher ses notes dans des recoins inattendus avec une facilité déconcertante. La prestation des cinq jeunes zicos et le niveau de leurs compos sont étonnants de dextérité et laissent présager que les jeunes loups de Halley pourraient bien devenir l'une des valeurs sûres de la scène rock hexagonale. Ce premier album est tout simplement grisant et Hālley fait partie de mes trois grands espoirs rock, contredisant totalement l'adage stupide selon lequel il ne faudrait pas tirer des plans sur la comète.
https://www.facebook.com/halleyband/